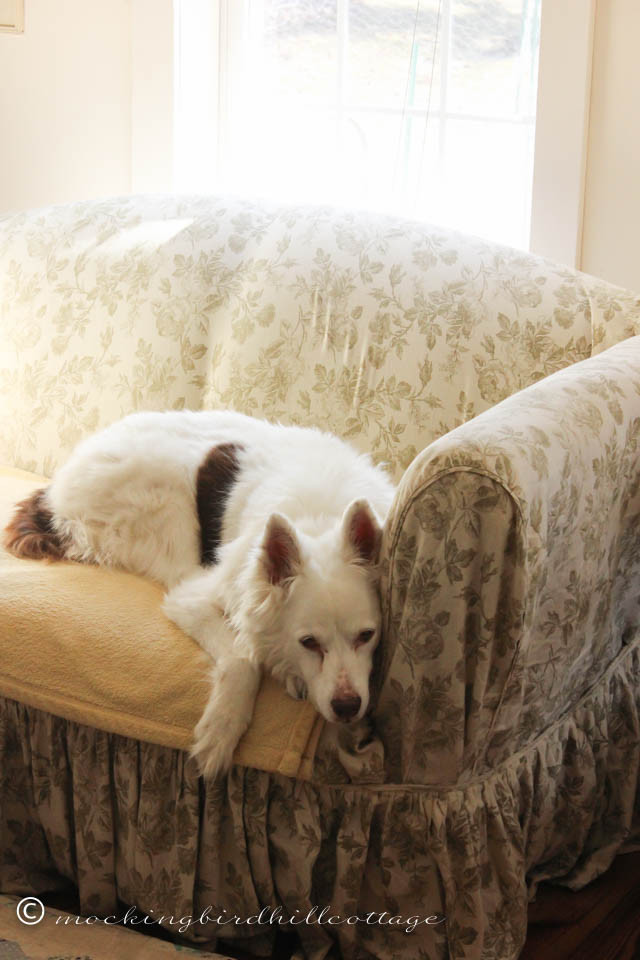 Bored, Miss Scout?
This is the view I had as I came down the stairs yesterday.
To be fair, it was a beautiful day out there, with temperatures in the sixties. We haven't seen that around here since last autumn. All that sun and warmth made me want to get up and do things! Scout felt the same way. So her dad took her on a walk later that afternoon, where she did her little gallop and enjoyed being out in the spring weather.
Don had a gig last night and I took a nice long bath. But somehow Dame Scout, who I thought was sleeping peacefully, found out I was in the bath and came in to tell me she had to go outside and take care of some urgent business. So there I was, getting out of the bath, wrapping a towel around myself, and running to the door to let her out. Afterwards, I slipped back into the tub, added some hot water, grabbed my book and settled into my bubble bath. However, Scout felt she needed to monitor my bath and proceeded to come into the bathroom, check out the little basket of trash, sniff my pajamas, walk over to the tub for a pet, go back out the door – about 20 times.
Oh, that girl. She makes me laugh. Nearly 16½ years old and she's still full of the devil.
I stopped by the post office yesterday and there was one of those wonderful little cards in my box telling me that I had a package waiting for me. Susie of She Junks, a lovely reader of this blog, sent me a present.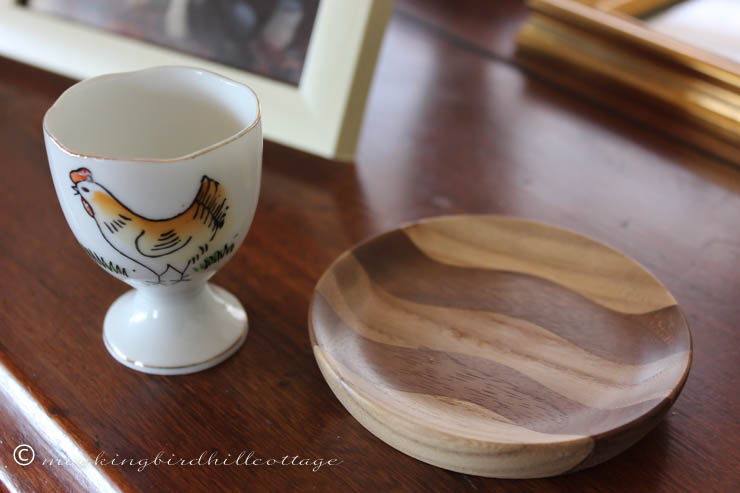 A beautiful egg cup with a rooster, edged in gold on the rim and the base. Marked: Japan. I love it. It's so petite and pretty! She also included the lovely wooden trinket dish which was made by her husband Ted. Do you believe it? I can't believe he made this lovely dish!
That's not all.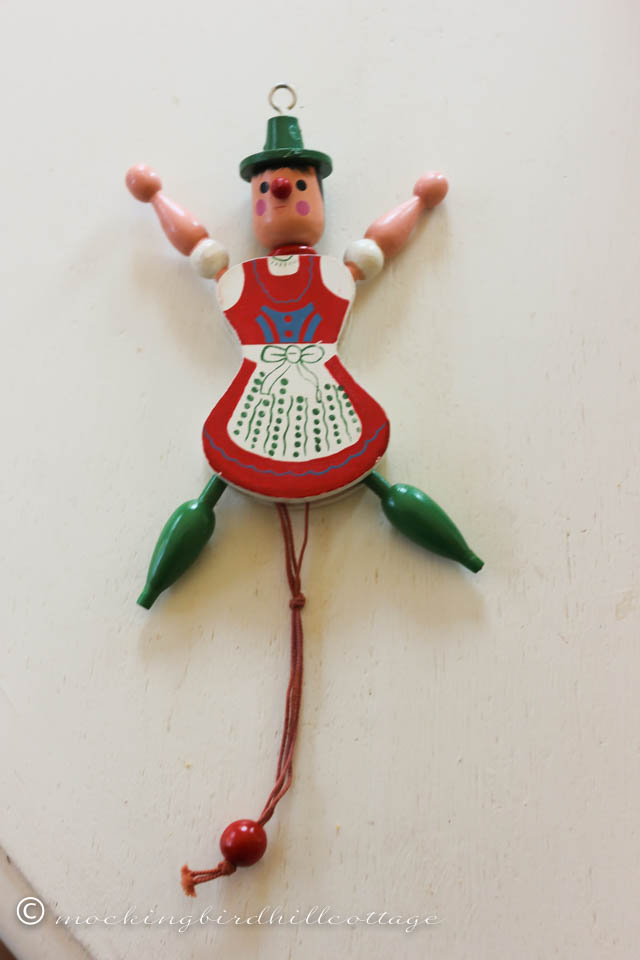 A jumping jack for Don's collection! He's very happy to have a new member of the jumping jack family, Susie.
Thank you so much, Susie. You made our day here at Mockingbird Hill Cottage. I continue to be amazed by the generosity of my readers, who are, indeed, my friends. Thank you.
Happy Friday.