Whoa, Nellie. I have to settle down after last night's performance!
We're both still on a high; Don even more than me because he was the one performing, of course.
It was simply great.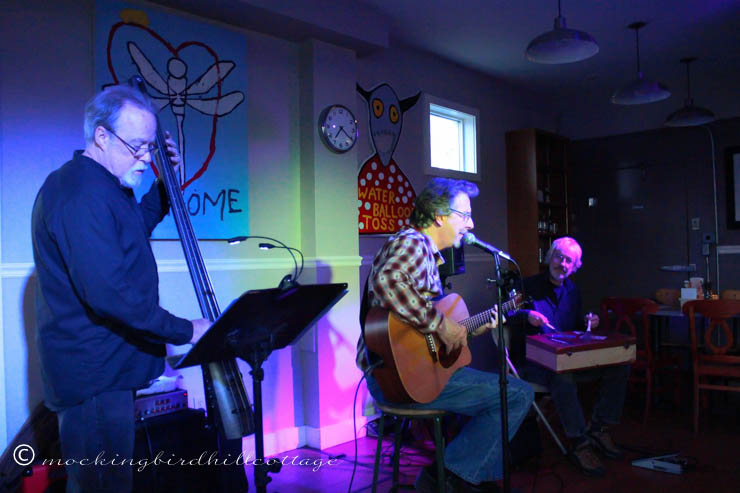 Don usually performs solo but occasionally he performs with Dan – who is the guy on the right. Dan plays Dobro, Mandolin, and Lap Steel Guitar (all of which he played last night) and 'Vintage Suitcase with Brushes' which he introduced last night. May I say it was the coolest thing ever?
Dewitt, on Upright Fretless Bass, was a new addition, and let me tell you, these three guys together were an amazing trio. They have to do this more often. They play together as if they have always done this sort of thing.
The 3-D's? What do you think?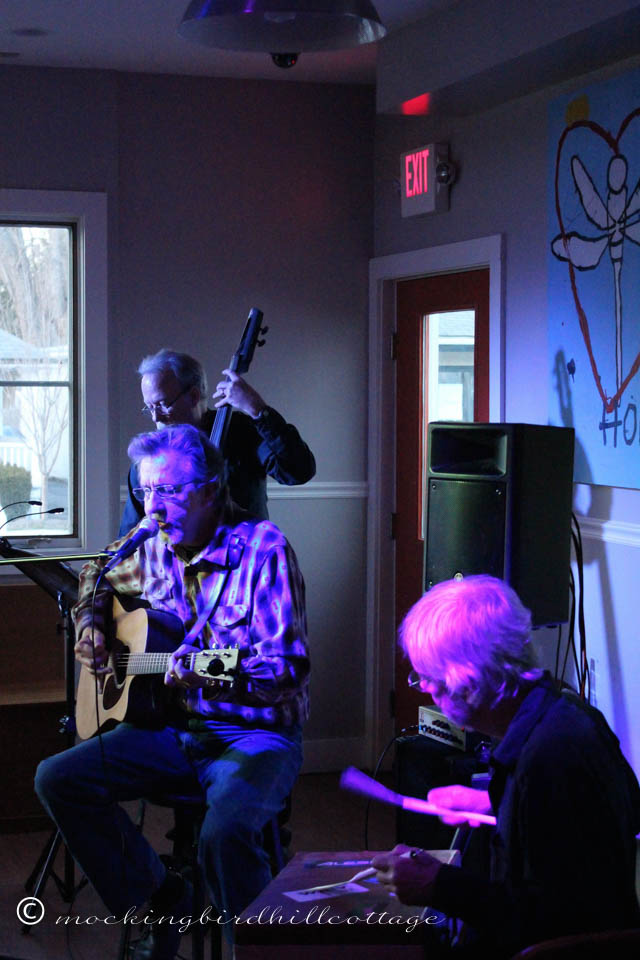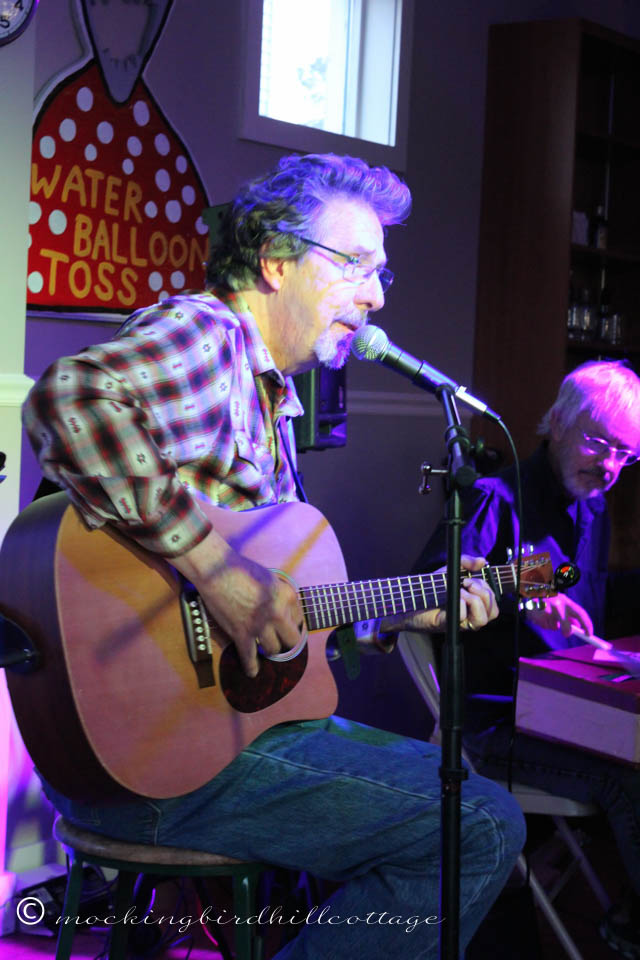 Do you like Don's shirt? I have the same shirt. No…we will never  wear them at the same time.
As you know, I rarely get to hear Don perform live nowadays. Gigs around here usually involve a commute of at least 45 minutes one way – often longer – and when you add in the time to set up, play, and return home again, Don's usually gone for several hours. I can't leave my little girl for that long. So last night's gig, which was just down the road from our home, gave me the opportunity to sit, listen, and be enormously proud of my husband – in public.
The addition of Dan and Dewitt was the icing on the cake.
I shot a video, but it ended up being too short because my iPhone ran out of storage space. Sorry!
Don is a talented man. I know that. But when I hear him live, with an audience reacting to his words and music, I am in awe.
And bursting with pride.
I wish I could have taken you all there with me.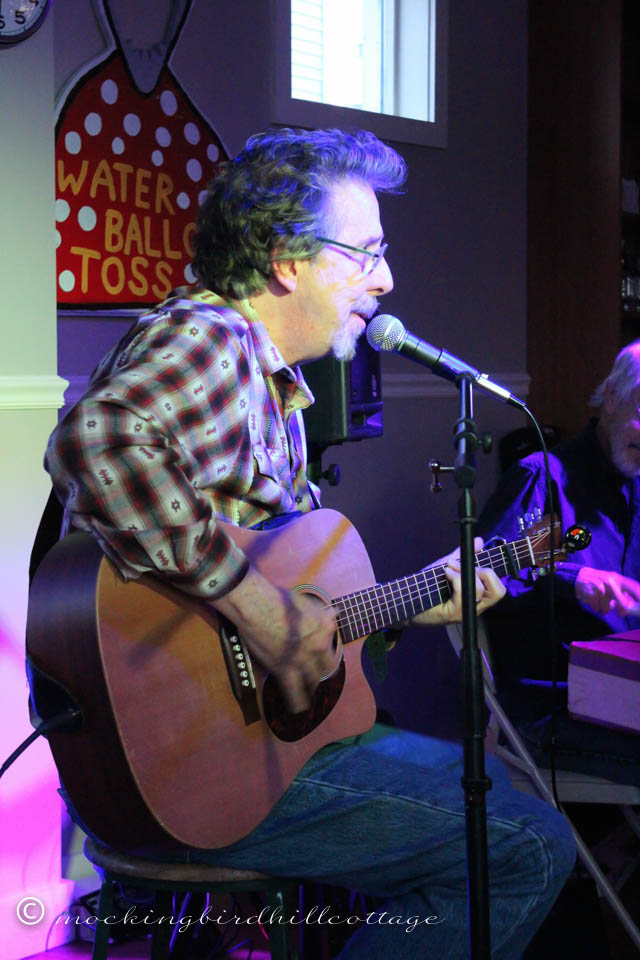 He dedicated a song to me.
And he sang one about Scout.
How's that for a great guy?
All that, and the Red Sox beat the Yankees.
Happy Sunday.