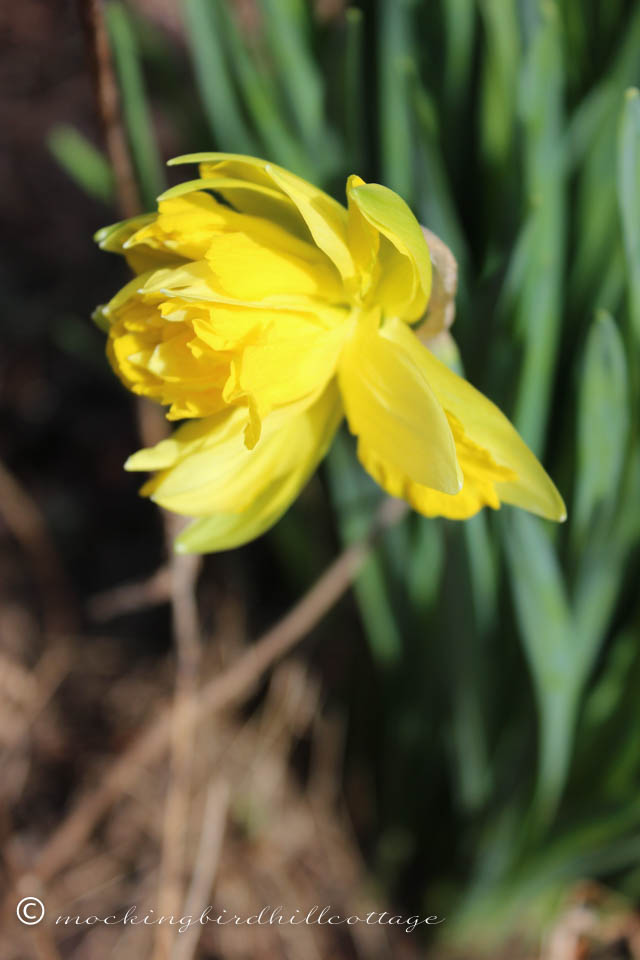 There is a little spot, right on the edge of our woods, where some daffodils were planted long, long ago. Every year they are the first of the flowers to bloom here at the cottage. There are other daffodils further into the woods and in the main garden bed. But these are the first.
I don't believe I've ever seen more than two flowers emerge. No matter, they are gorgeous.
When I look around and see trees that are still leafless, though I know there are tiny buds up there, and only the beginnings of my perennials, these sweet yellow flowers tell me everything is in order.
And so it begins. I've taken my first photos of flowers from our gardens for 2015. Sigh. That makes me very happy indeed.
Spring may be late in coming, but when it finally arrives, it is spectacular here in the Northeast. The garden beds have been cleaned up, plants are emerging from the ground, and just this morning I noticed leaves emerging on all the wild roses. On days when their thorns prick my fingers, I call them brambles. Right now, they're wild roses. Time enough for the brambles.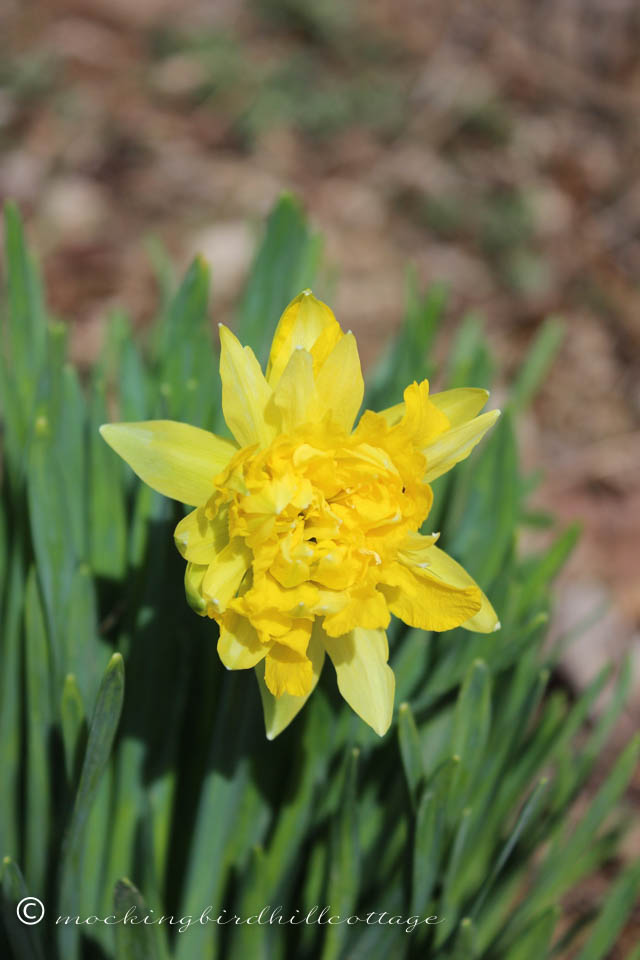 Yesterday was warm and sunny. Today is rainy. Such is the rhythm of Spring.
I love taking photos of the gardens; the leaves, the blossoms, the various stages of growth. I'm so excited that I will be able to capture all of that beauty once again.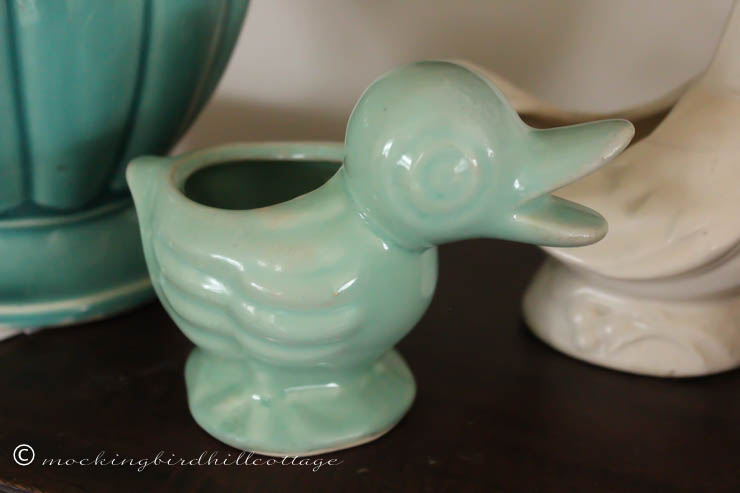 This guy? I thought he was McCoy, but further research tells me he was made by Shawnee. He fits right in here at the cottage where Shawnee miniatures live a few feet away in the den and where pottery by many makers is celebrated.
More McCoy tomorrow.
New post up on Just Let Me Finish This Page.
Happy Friday.