Spring is here, yes. But we've had unseasonably cold temperatures for more than a week, so it doesn't seem like the end of April. It seems more like early March. I'm afraid that once the temperatures get back to normal, we'll have about a week or two of spring and then it will be summer.
But there is growth in the garden. It's just happening slowly.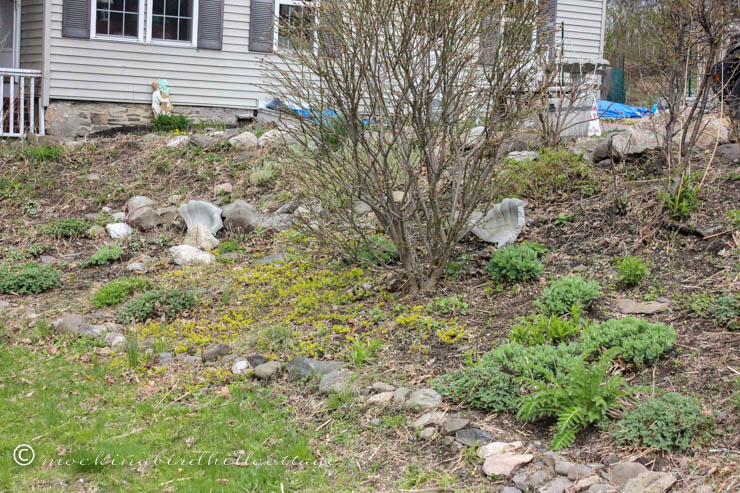 The chartreuse ground cover is slowly making its way through the soil. The perennials are inching their way out of the ground: sedum, day lilies, catmint, poppies, phlox. The hyacinth leaves are showing, but no flowers as of yet, and normally they'd have bloomed by now. The tulip that has been here since we moved in, and probably for many, many years before, has not come out of the ground at all. For the first time. Did this extreme winter finally do it in?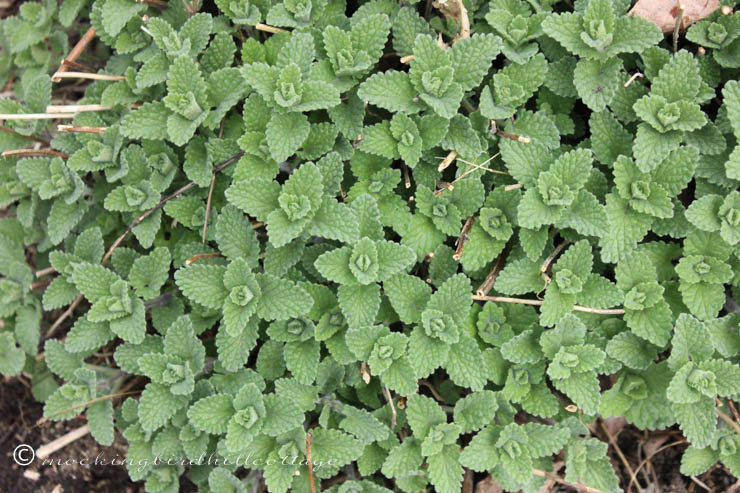 My dependable catmint is filling out and it's everywhere in the gardens. The hydrangeas have tiny leaves. The rose bushes? I can't tell yet. Nothing is happening and I'm sure I'll discover damaged canes, but I'll have to wait on that until some sort of growth appears.
The peony shoots are coming out of the ground, though I've yet to clean up their beds. The lilacs are budding, just waiting to bloom.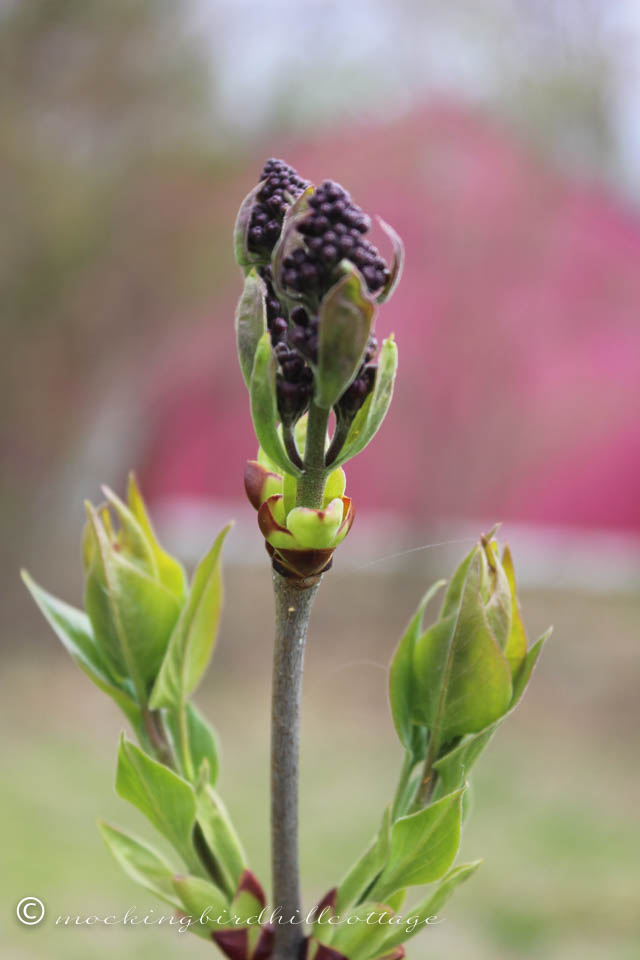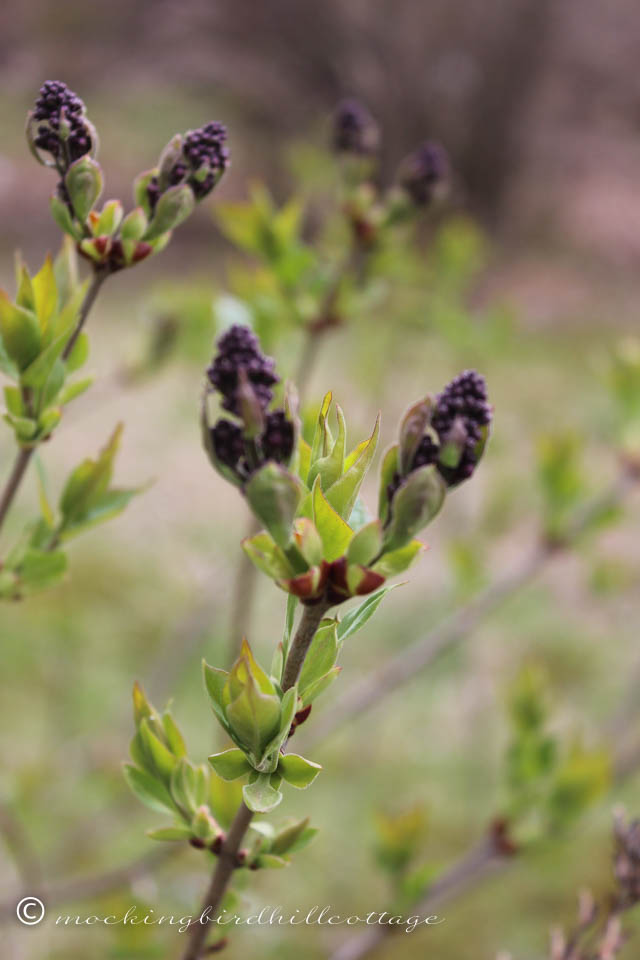 Impressionistic views
In the meantime, I'll do some weeding today in preparation for laying down some mulch in the garden beds. Last year, money was tight (it still is) and I didn't buy mulch. Never again. Weeds were out of control. Mulch is a must buy this year.
Yesterday, I got an email informing me of a security vulnerability that had just been discovered in this newest version of WordPress and it had to do with the WP comment system. So I had to shut down comments until WP issued a patch for the problem. That meant that for about 5 hours, no one could leave a comment.
To say I missed reading and responding to comments is an understatement. One of the true joys of having this blog is the daily dialogue we share with each other and yesterday….I couldn't partake. I couldn't talk. If you spoke to my mom or my first grade teacher who was constantly sending home notices that I talked too much, you'd know that would be a problem for me. When the patch was finally issued, I turned everything back on.
Remember:

Let's hope that doesn't happen again!
From yesterday. This piece that I said I had decided wasn't McCoy?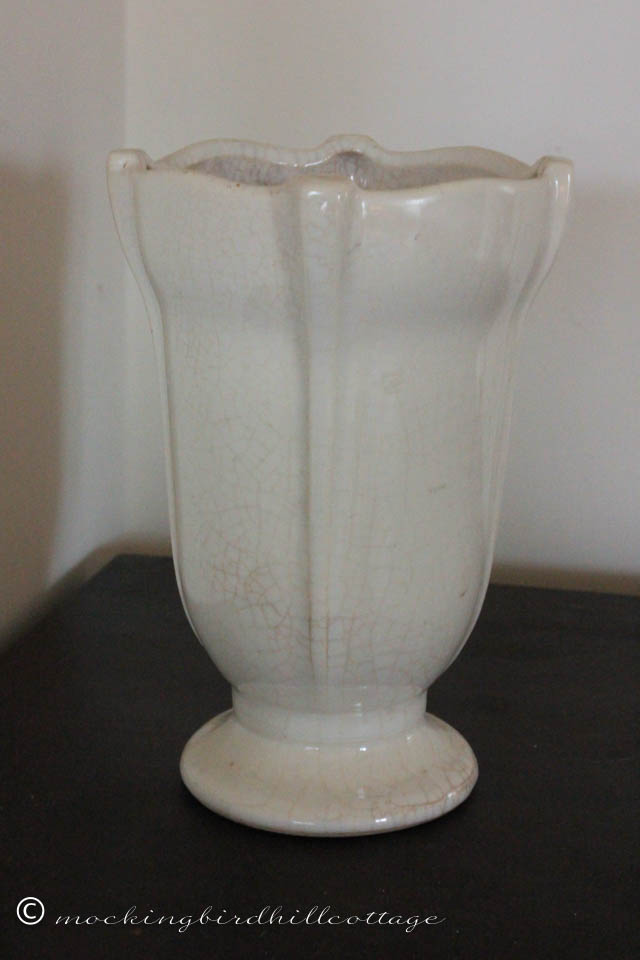 Danged if I didn't see it on eBay in another color with the McCoy mark. It is McCoy. I was right in the first place!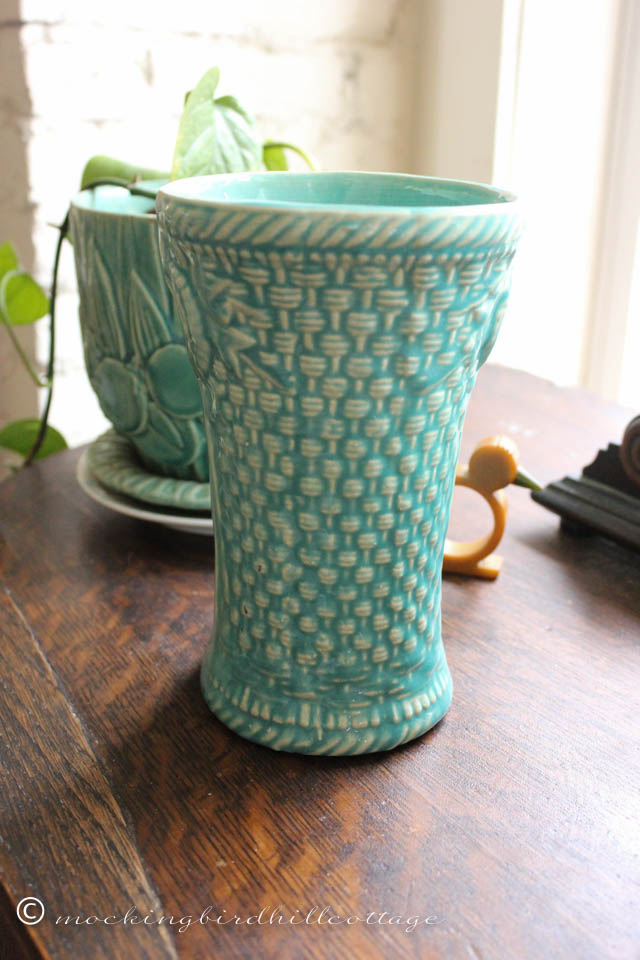 Oh, hello!
The newest member of the Mockingbird Hill Cottage McCoy Team has arrived for training. I've said this before; in that case, it was the egg cups – I blame you. You encourage me to do these series and then I research and study and look at photos of McCoy and then I browse through the offerings on eBay and in the shops and then, before you know it, I'm staring at new-to-me pieces of McCoy.
I've purchased three since the series began.
This one I've had my eye on for a long time. It's from the 1940s and is in McCoy's familiar basketweave design. I so love the way the glaze settles into the grooves on the piece, creating light and dark contrast.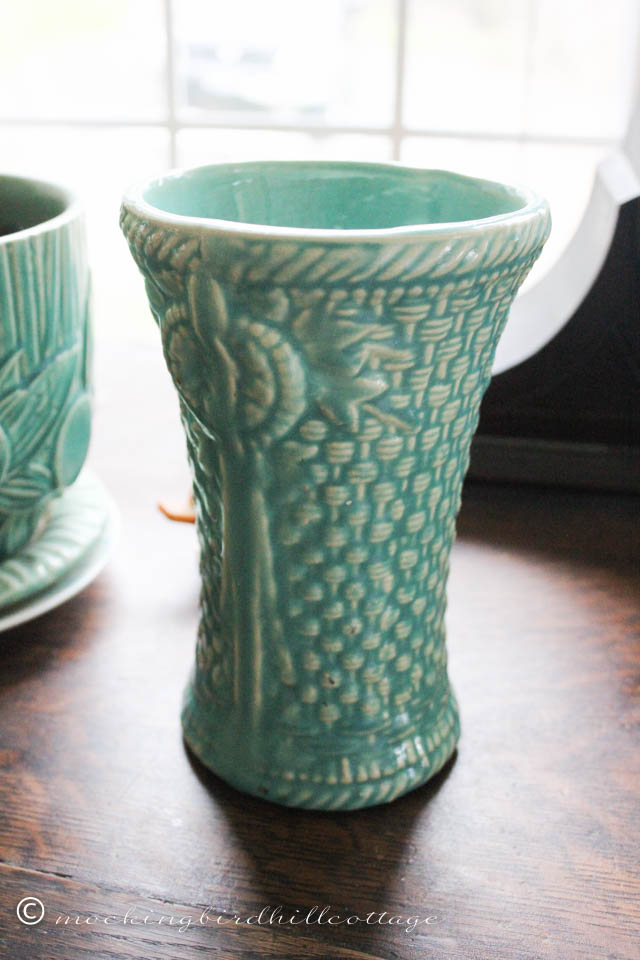 From the side. It's 8 inches tall.
I've become obsessed by McCoy pottery once again, but as my husband said yesterday, "There are worse obsessions."
The winner of a copy of Behind Closed Doors  by Elizabeth Haynes is Monica. I've sent you an email, Monica.
New post on Just Let Me Finish This Page.
Happy Tuesday.