Despite feeling less-than-stellar, can I tell you how happy it makes me to take pictures of the garden in its early stages? Or in any stage? I am so honored to be able to witness its daily, sometimes hourly, changes. It is a privilege that I never, ever take for granted. After many, many years of apartment living and/or house rentals where I couldn't have a garden or if I could, I had to tend a very small patch of ground, here I am in the country in a little cottage surrounded by gardens, all of which I have put in and nurtured over these past nine – almost ten – years.
I am such a happy girl when this time of year rolls around. Yes, I'm blowing my nose, I'm sneezing, I'm coughing endlessly…but I can still grab a camera and capture nature's beauty.
A little peek at yesterday's offerings: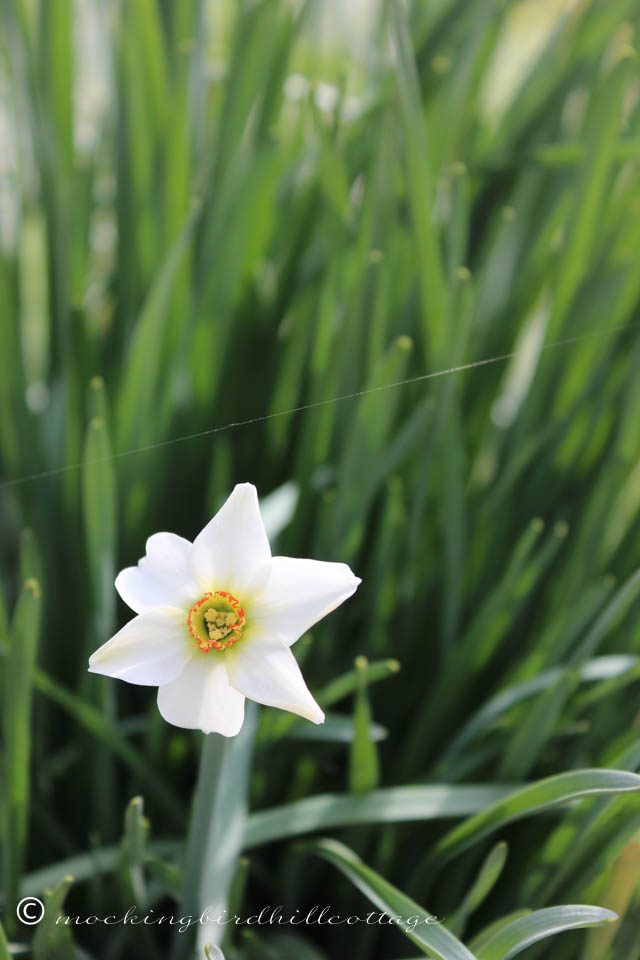 The daffodils in the main garden bed are blooming. These were planted long ago – before my time here – and I very grateful to the man or woman who put these bulbs in the ground.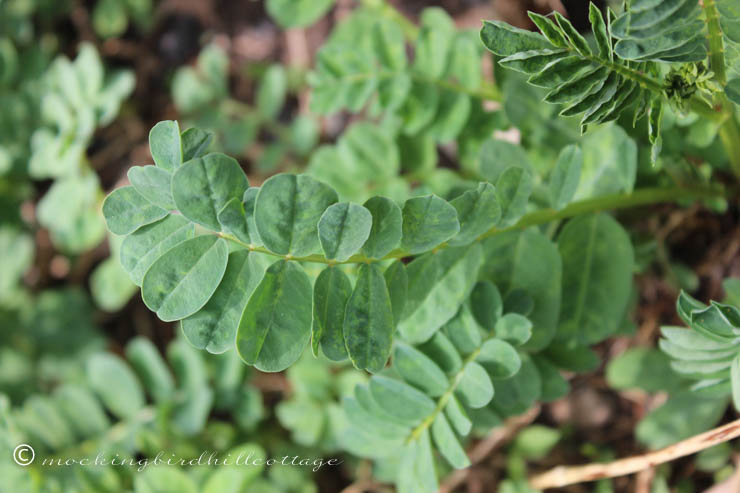 The crown vetch, which I use as a ground cover in the part of the large garden bed that is right under the sugar maple, is filling in.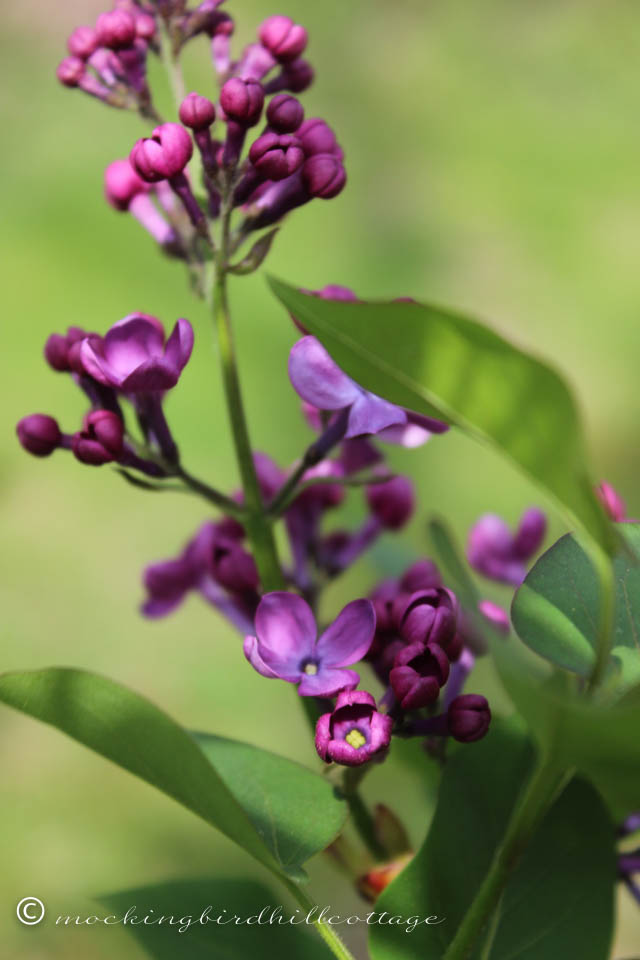 They're opening! And I caught a whiff of their heady scent. Heavenly.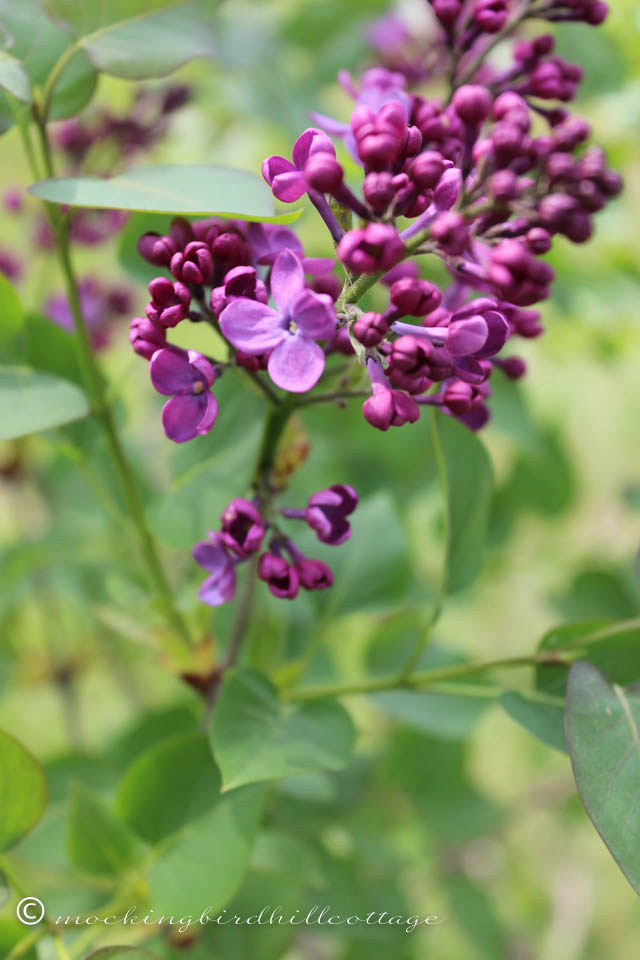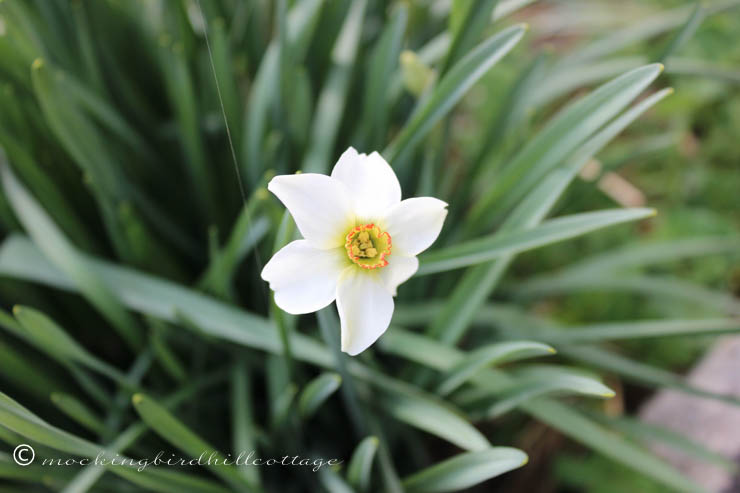 I love perennial gardening. All of the garden beds are planted with perennials. The only annuals I plant are impatiens; though since I've been overwintering them, they are a sort of constant and I save money, besides. And the barrel planters and any planters on the funky patio contain annuals. I plant the chicken wire fence garden from seed with zinnias and morning glories. When we lived in San Diego, morning glories were perennials – they covered the entire length of chain link fence that surrounded our backyard. Here in the northeast, they are most definitely annuals.
But the garden beds? Perennials, added bit by bit as the budget allowed over the course of 5 or 6 years. I started with the large garden bed, then the bed in front of the house, then I added two more beds on the far side of the house. Perennial gardening takes patience because there is often no payoff for a couple of years. But it's so worth it!
And finally, after this endless winter, things are blooming. The trees all have leaves, except the Catalpa, which is always the last one to bud. But when it does, it's spectacular.
I'm off to Hartford for the day. I have to watch a run-through of Kiss Me Kate, take notes, and give them to the actors. I'll drive back today. It will be a long day, but it will be fun to see the whole show. I will be armed with cough drops and kleenex and water.
Happy Wednesday.