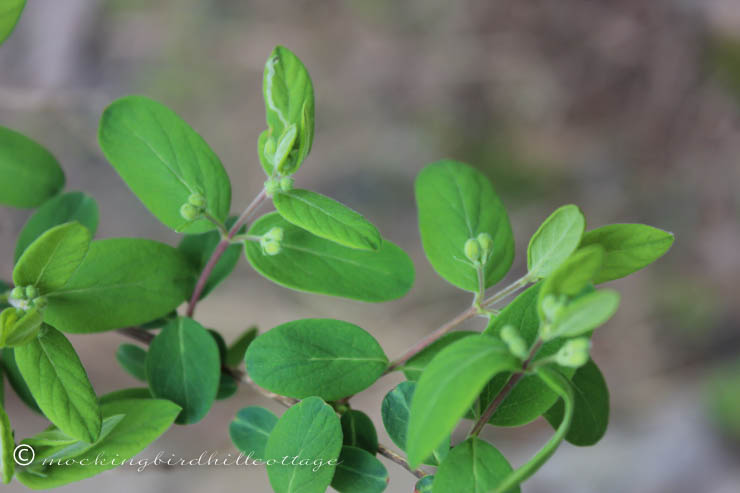 My prediction, unfortunately, came true. We have moved from a few days of spring-like weather directly into summer. And we're not happy about it. Yesterday it was 87 degrees. Temperatures promise to remain in the 80s all week long.
Ummm…..it's too early for that nonsense. It's the first week of May. Don and I were both surly yesterday because of the temperature. We had to install the window air conditioner in the kitchen because it's too hot for us and definitely too hot for Scout who does not handle the heat very well at this point in her life.
And I'm still feeling like crap. And I have to go to Hartford tomorrow, no matter how I feel.
Enough complaining.
I do have a few garden mysteries this year. We had a brutal winter, as you know, with extremely cold temperatures and mountains of snow. This year, for the first year I can remember since we moved here, our one lone tulip didn't come up. It was planted long ago by some previous owner of the cottage. Maybe some critter got to it…or is it due to the weather?
And my hyacinth has emerged from the ground, but with smallish leaves and no flowers to be seen anywhere. Not a one.
And my poppy plant is full and beautiful – but there are no buds to be seen.
So, in the case of the tulips – nothing. In the case of the hyacinths and poppy, greenery but no flowers.
The winter had to be the most extreme we've had in the almost-ten years that we have lived here. Is that the culprit? Or is it just the changing cycles of bulbs and perennials?
Any ideas?
New post up on Just Let Me Finish This Page in case you missed it yesterday.
Happy Tuesday.