On Sunday evening, after a day where the temperature hit 90° – yes, you read that right – Don and I ventured out to the porch and sat for a while on the glider. We'd visited our local nursery earlier in the day. I'd been feeling sad this Mother's Day, so we decided that the nursery just might bring a smile to my face, and it did. I came home and potted plants, adding some hanging baskets, and the porch was now adorned for the season.
There's nothing prettier than the view from the glider; lush green everywhere, the sugar maple arching over the big garden bed, and the lilac bush blooming in the distance. Birds were calling back and forth, a breeze had finally kicked up, and we sighed with contentment.
This is what we wait for in the last days of winter, when spring seems an impossibility.
Of course, temperature-wise, we've sort of skipped spring. Yesterday was 87 and humid, today it will be 89. But tomorrow? Back into the sixties. What a bizarre season it has been so far!
I did some more work outside yesterday until the oppressive heat, along with the pollen that is everywhere, did me in. My cough came back and I realized that I have to lay low today until tomorrow brings some relief.
At the end of our time on the porch, we ventured over to the lilac bush to catch some of its heady, heavenly scent. Camera in hand, I took some more photos of the lilac at its peak. I also took some photos of the flowering quince and the wild honeysuckle (tomorrow's post).
Here you go, lilac lovers: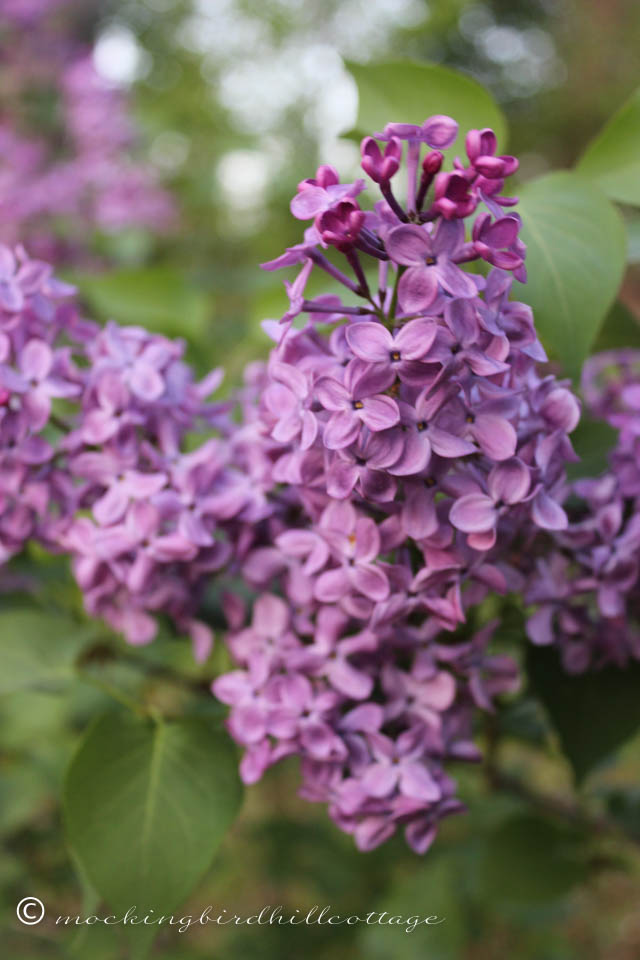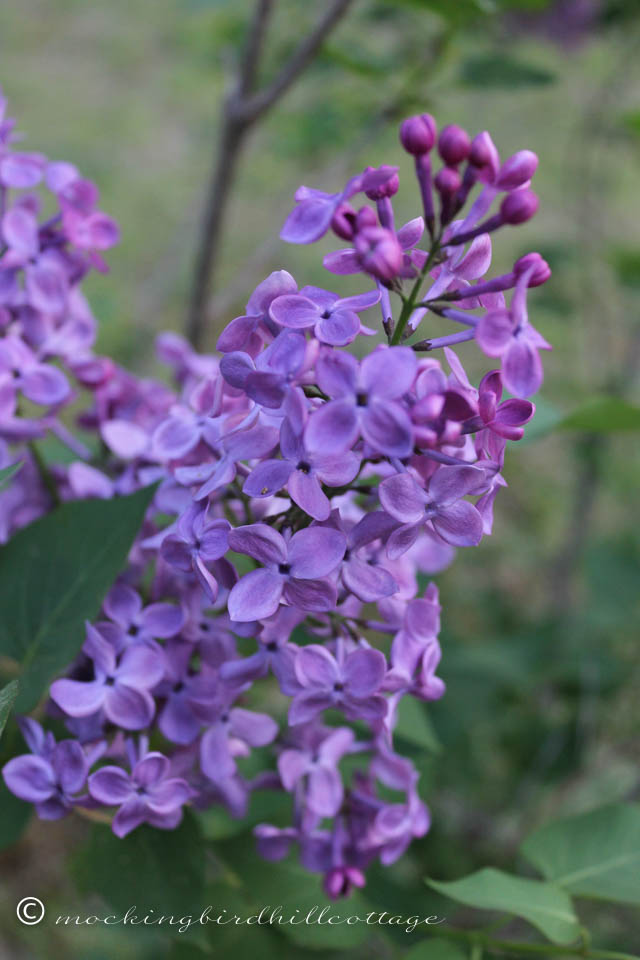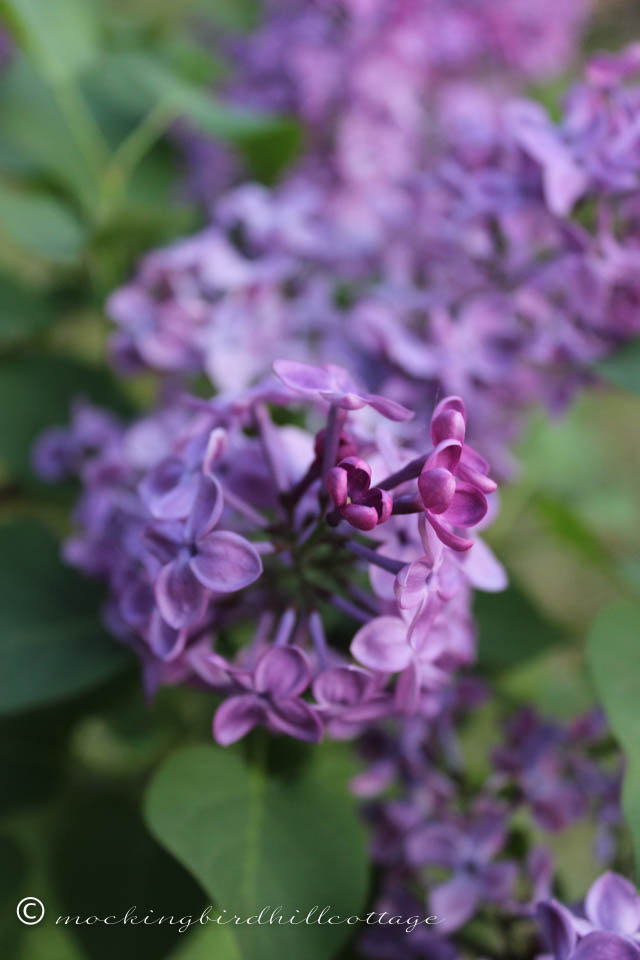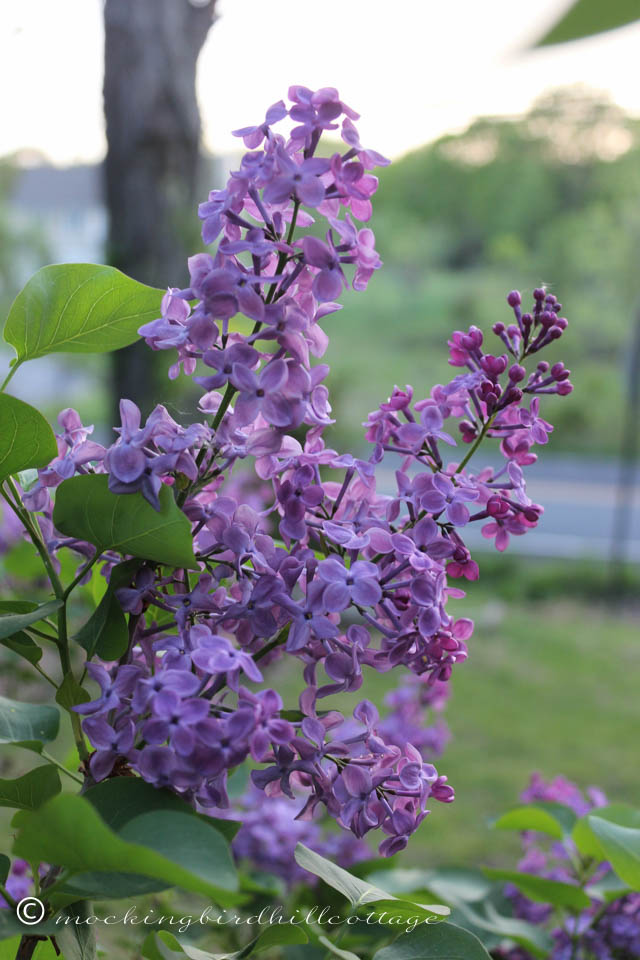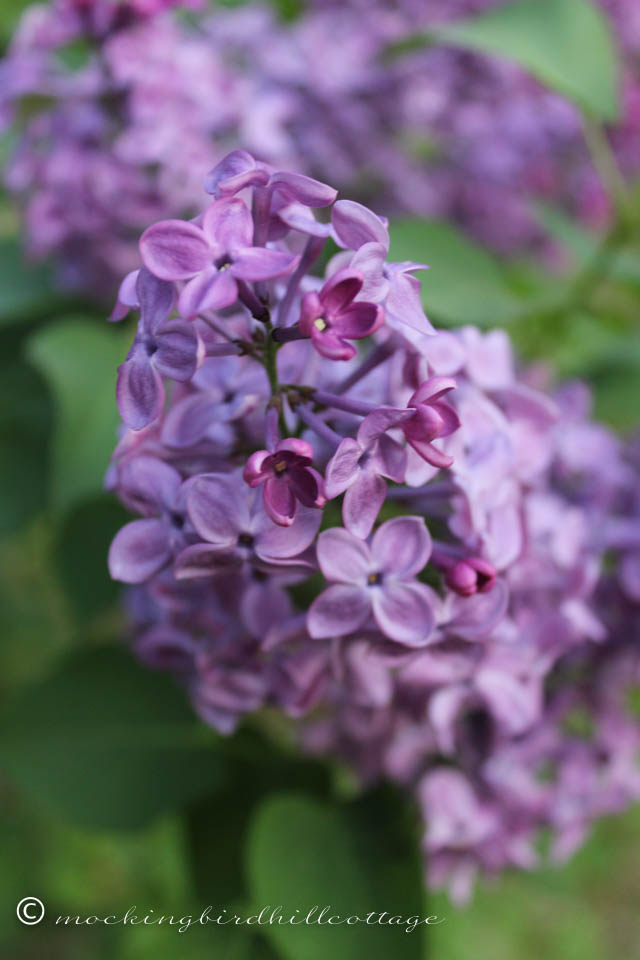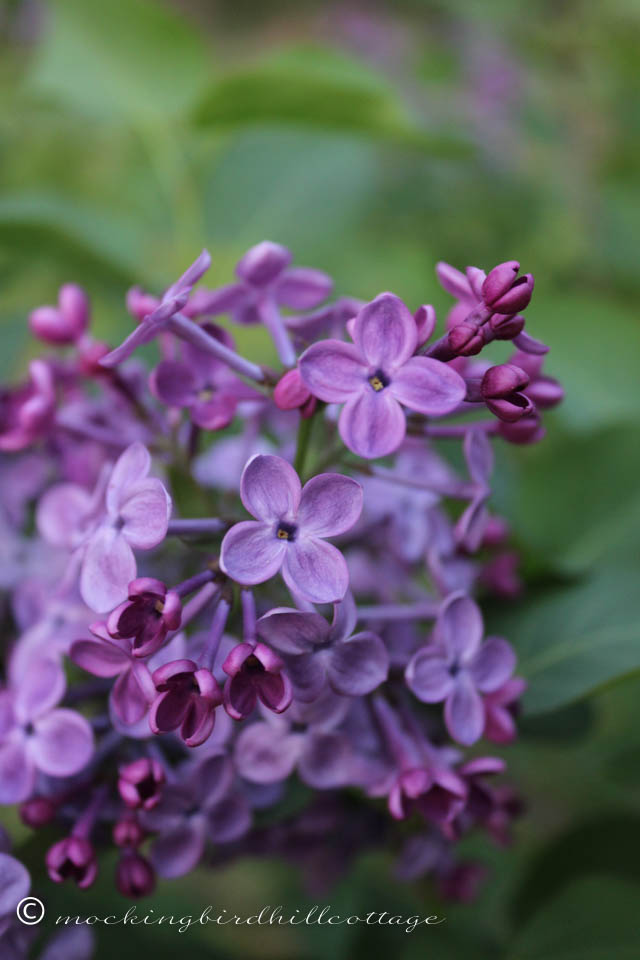 Close your eyes and imagine the scent.
The tiny bush I planted over seven years ago is now just about six feet tall. This year's bloom has been the best ever. I can't bring myself to cut any of the blooms. I'm that way with a lot of the garden flowers. I like them in the garden.
For so many years, coaching took me away from home at this time of year, so I never take the sight of any of this for granted. It will take me away again for three weeks in June and early July, but three weeks seems like nothing compared to the ten I used to spend away from home.
I travel to Hartford on Thursday and again on Sunday and then my work on Kiss Me Kate  will be done. I can't wait to see it onstage, with the set and costumes.
Happy Tuesday.