Well, I made it through the day yesterday. A bit of coughing during the run, but nothing embarrassing. The show, by the way, is fabulous. I took notes, checked in with the actors and got on the road again a little after 6 pm. By the time I was about half way home, I realized how tired I was; eyes burning, complete and utter exhaustion.
But I did it.
The next visit will be on Thursday for a dress/tech rehearsal. And then, most likely, the following Sunday when I watch a preview performance.
What a talented group of actor/singer/dancers! I'm in awe of their skill and energy and total commitment to the show.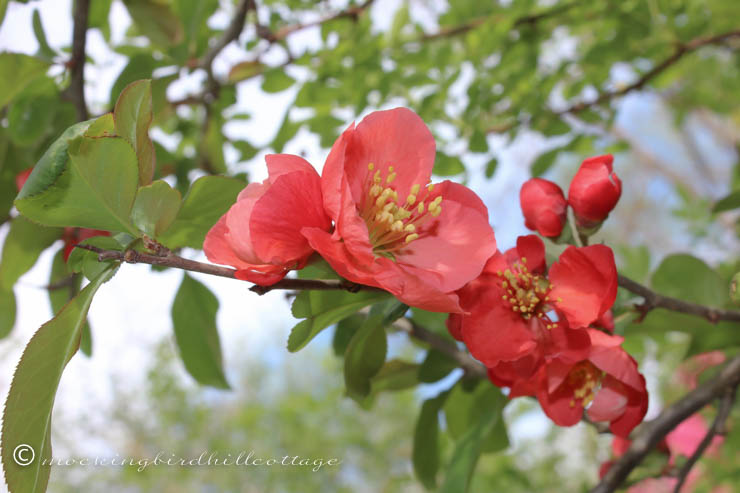 Hello, flowering quince.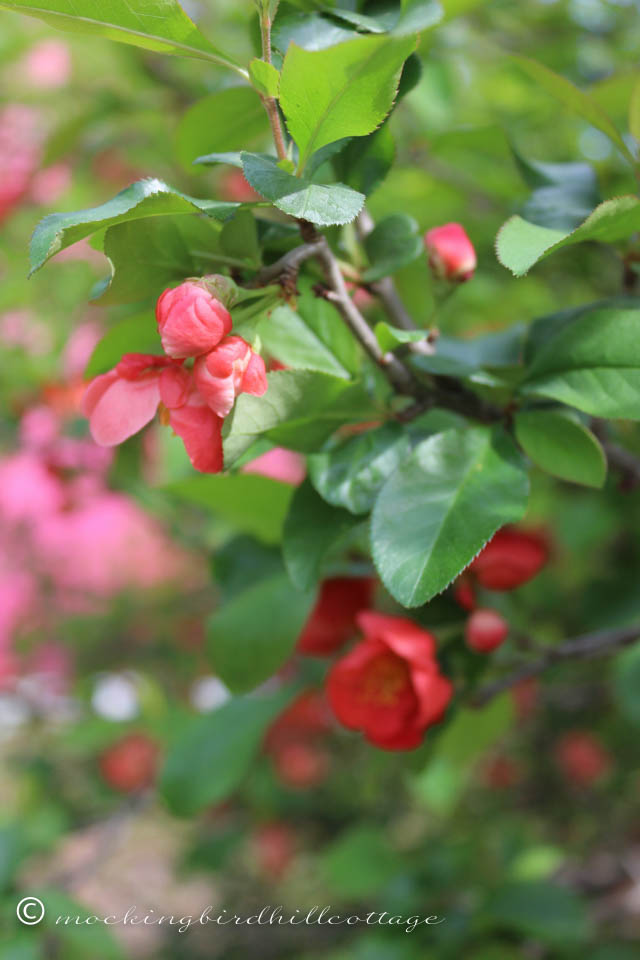 Could you be any more spectacular with your vivid orange-red blossoms?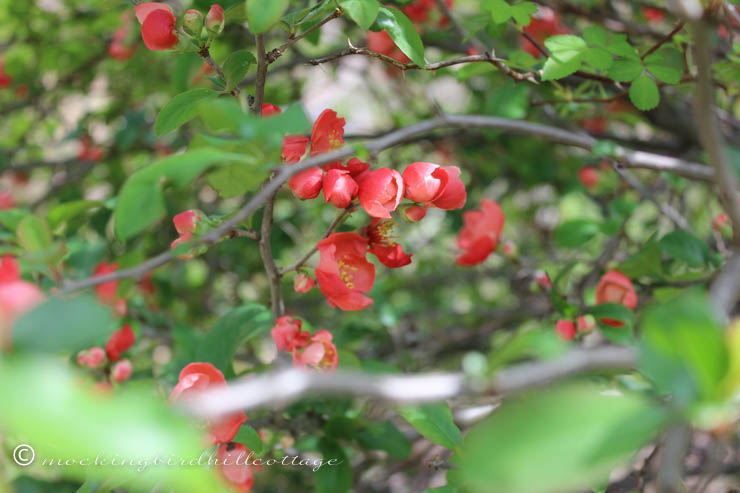 I see some flowers on the small dogwood on the edge of the property. I'll have to get down there to investigate.
As I drove back home yesterday, the rather bleak landscape I had seen merely a week before was now vividly green. Leafy trees, green grass, flowering trees, and the mountains were now covered in trees in every shade of green – it was glorious. What a difference a week makes!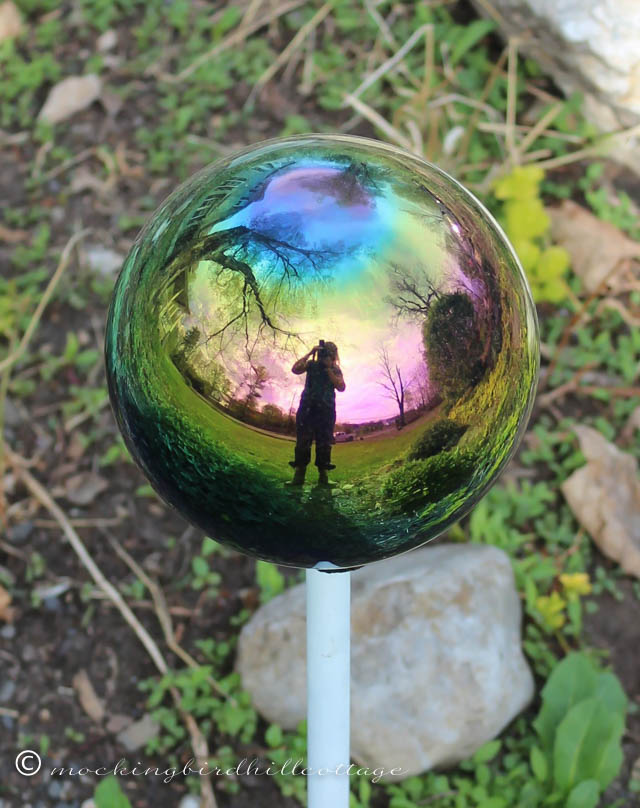 Don's been mowing the grass. It grows so quickly this time of year. I think we'll be getting some mulch this afternoon. I'm going to slowly start adding it to the garden beds. Oh, and it's time to buy some morning glory and zinnia seeds. And the planters need plants. And hanging baskets for the porch.
We'll get there.
Happy Thursday.