Grocery shopping, recycling, lawn mowing, bramble pruning – our day yesterday was productive and busy. It feels so good to be outside working; whether it be in the garden or on the porch or pushing a lawnmower. After the long, long winter and then, just when I was ready to hit the ground running, a sinus/allergy/cold/whatever thing that knocked me out for several days – glory be.
This is my happy time. This time, when spring has sprung, when plants are emerging from the ground and the garden needs tending and weeding and mulching, when seeds need to be planted, when pots need to be filled with flowers, when the porch needs to be restored to its role as our outdoor room, when the funky patio is decorated, when I see birds in the birdbath for the first time this year, this time is my favorite. Time enough for the heat and humidity of mid to late summer, when there is nothing for me to do in the garden. Right now? Happy Claudia.
On another note, today is Mother's Day and I wish a very happy one to all of you who are moms, whether to human children, children of the furry variety, or to nieces and nephews, or students, or neighborhood children. We all function as mothers.
It's also a poignant day for some; the picture perfect mother-child relationship is not the norm for many, some have never known their mothers, there are mothers who have lost children and those who struggle to conceive. And some, like me, have lost their mothers. This day is a tough one for me, there's no getting around it.
I'm a mom – a mom to all the students I have ever taught, a mom to my beloved pets, past and present. A mom to Winston, and Riley, and Scout.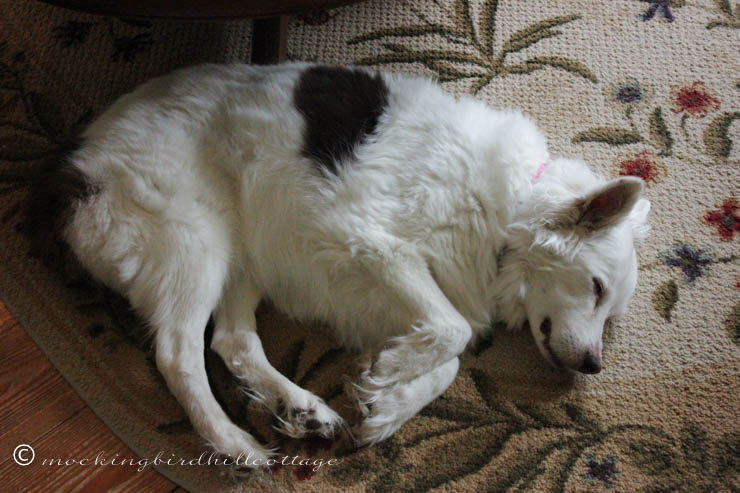 What a privilege it has been to be a mom to this girl. She is 'the best girl in the world,' something I say to her a hundred times a day. She's my baby, my girl, my daughter.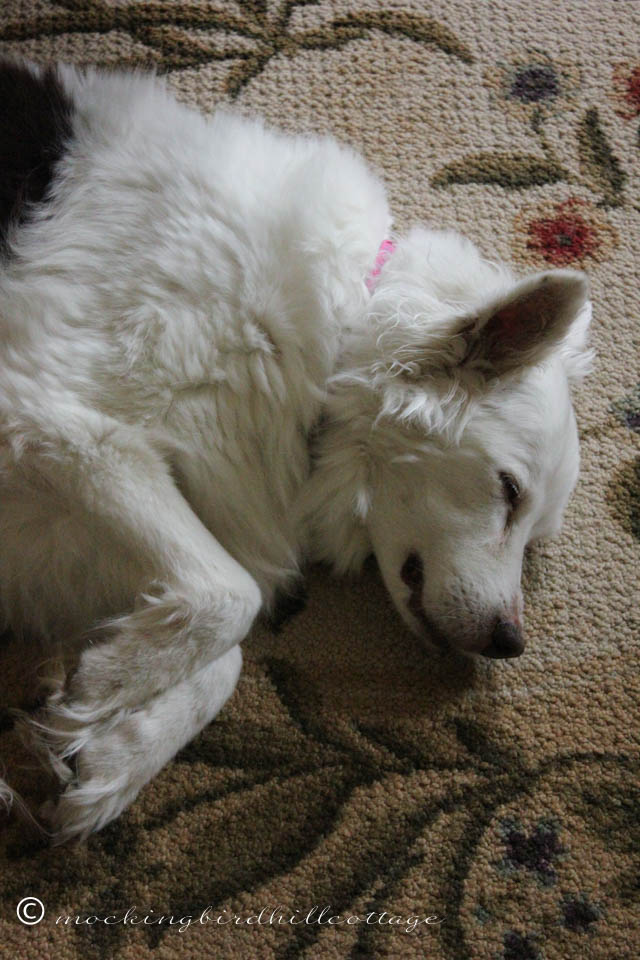 Happy Sunday.