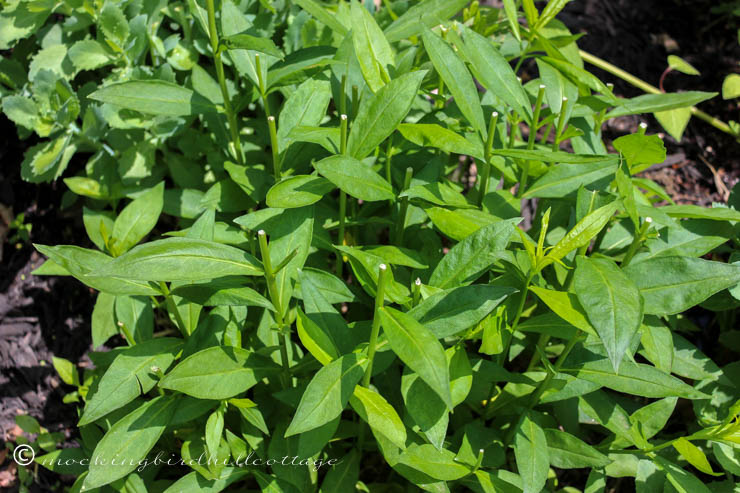 Apparently the deer that share our property aren't satisfied with the abundance of green things to eat elsewhere on the property. Their palates tend toward young green things in my big garden bed. Honestly, they snack a little every year, but this year…they are doing major damage.
Is this the thanks you give me for all I've done for you, ungrateful deer?
Why can't you be like our groundhog, Henry, who dines on green grass and other things that have nothing to do with the garden?
You could learn from him.
I've been spraying a home-made concoction on the plants, but every time I spray everything, it rains.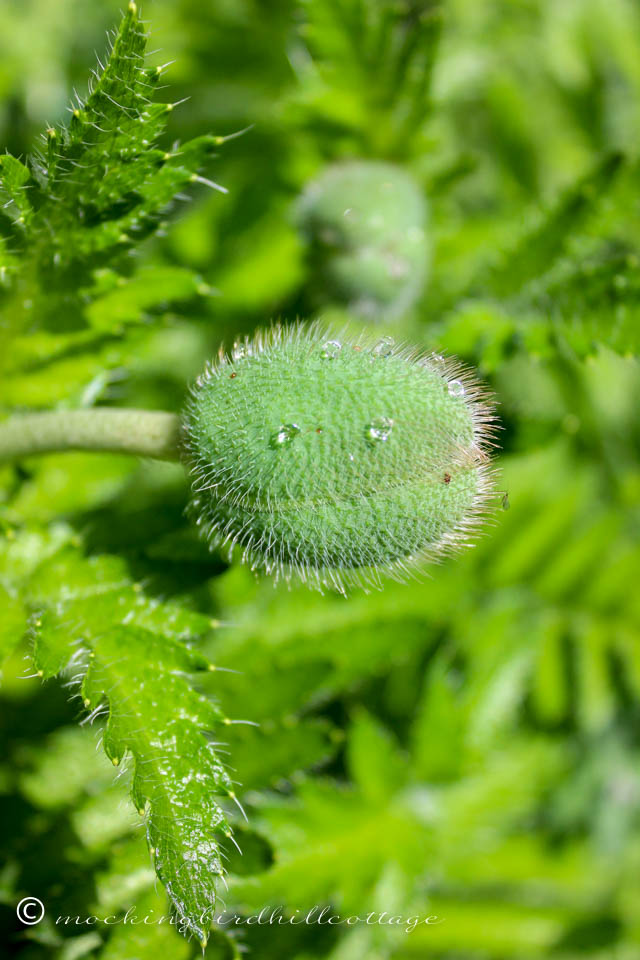 Meanwhile, the prickly poppy seems to be safe from the deer. And soon we will have beautiful orange-red, paper-thin flowers.
Kiss Me Kate  was simply glorious. What a treat it was to watch it! I found myself whooping out loud after certain numbers like "Too Darn Hot" and "Tom, Dick, and Harry." Witty, at times hilarious, touching, beautiful, with dancing and singing that knocks your socks off, it's a treasure. Darko wasn't at the matinée on Sunday, so I came home and wrote him a love letter via email. His work, along with the incredible choreography of Peggy Hickey, is superb. I took a few notes, but the actors are very good and they were very coachable, so most everything I had given them had been taken to heart and fully realized.
I'll miss seeing it. Even now, three days later, the songs and images from the show are still vivid. Snatches of songs are running through my brain. Sigh.
The birdbath has been quite active this spring – much earlier than usual. Perhaps it's due to the unseasonably warm temperatures we've been having. Yesterday, I happened to look out the window as a robin plopped himself down in the center of the birdbath. A catbird (they love taking baths) was just about to head into the water when he saw the robin.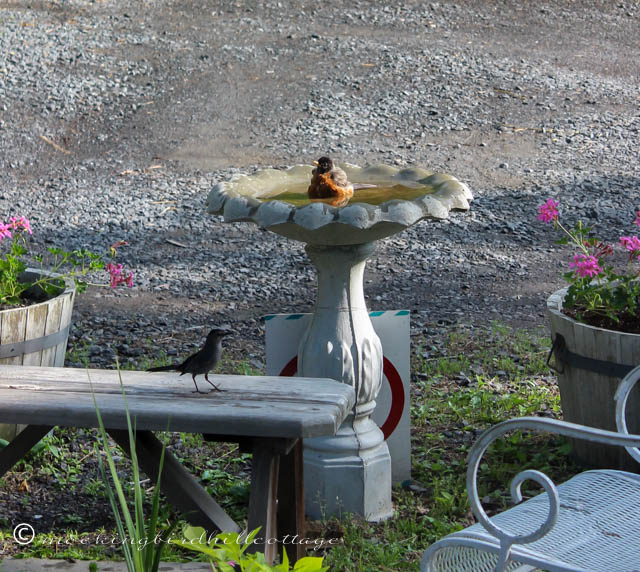 He tried an end run around the robin, coming in from behind the birdbath, but the robin turned and gave him a 'look' and the catbird backed off. He tried the bench. The robin wasn't budging.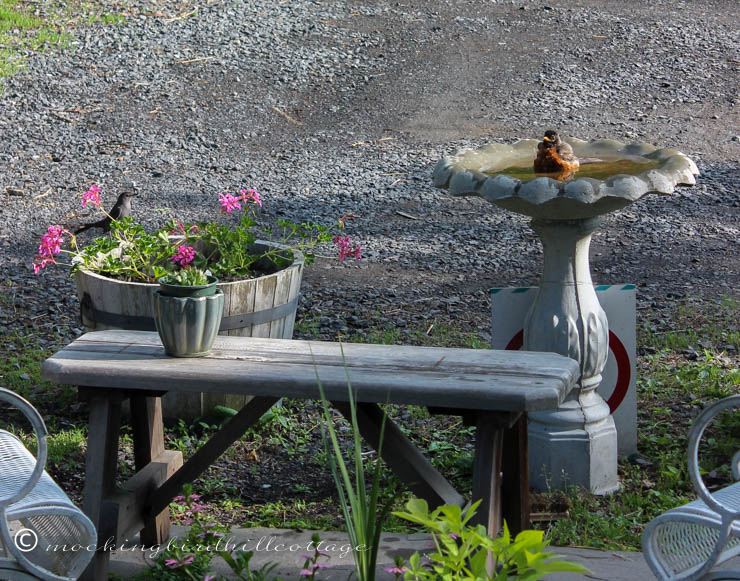 He tried the planter. Mr. Robin wasn't moving.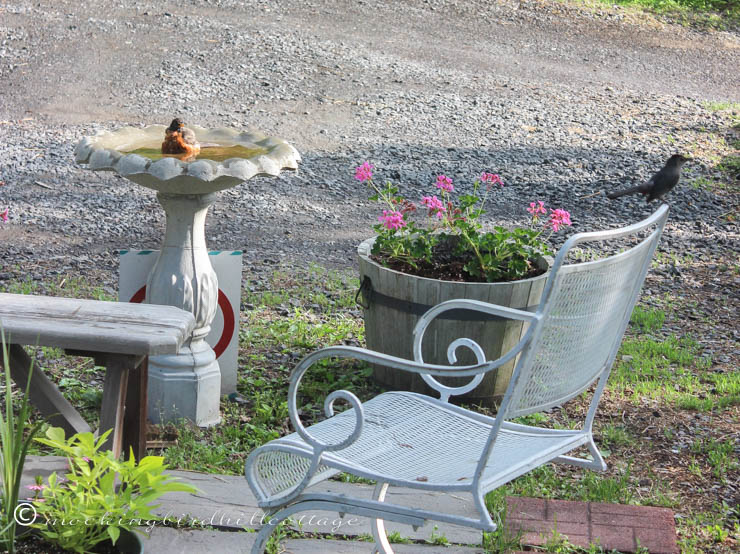 He tried the chair. And….no movement from the robin. The catbird finally gave up and flew off right after I took this picture.
The photos are a little blurry as I took them through the window and I don't have a telephoto lens (on my wish list) but gosh, I love taking pictures of the birds and the birdbath. I find them so fascinating! Yesterday, we had the bunny rabbit doing his thing outside the kitchen window, the birds taking baths, and Henry chomping on grass by the shed.
The deer were nowhere to be seen as they like to do their thing before I get up. I love them but they are in deep trouble!
I posted a book review yesterday and I'm giving away a copy. Don't forget to enter! Just scroll down one post.
And there's a new post up on Just Let Me Finish This Page: Thoughts on Book Reviews & Some Links For You.
Happy Wednesday.