I pruned and shaped the boxwoods in front of the house yesterday, as well as the tall bush in the big garden bed. Do you remember my saying that the hens & chicks that I had planted in front of the porch didn't come back this spring? Well, you never know what some pruning might reveal: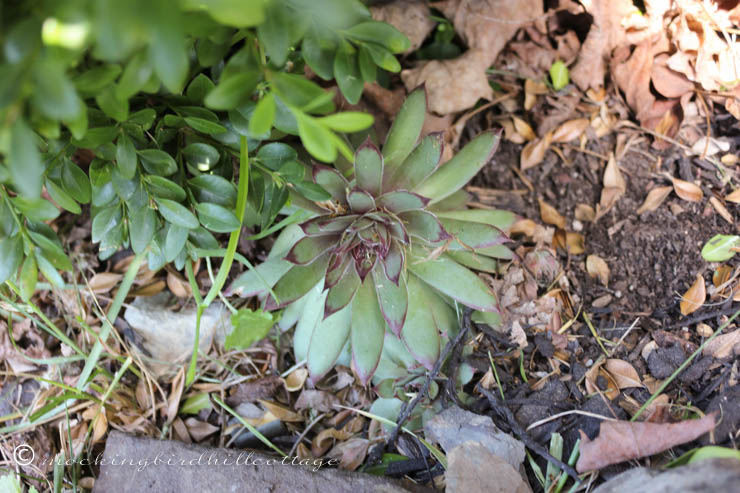 Hello! I was wrong to doubt you, little one. You were there all the time.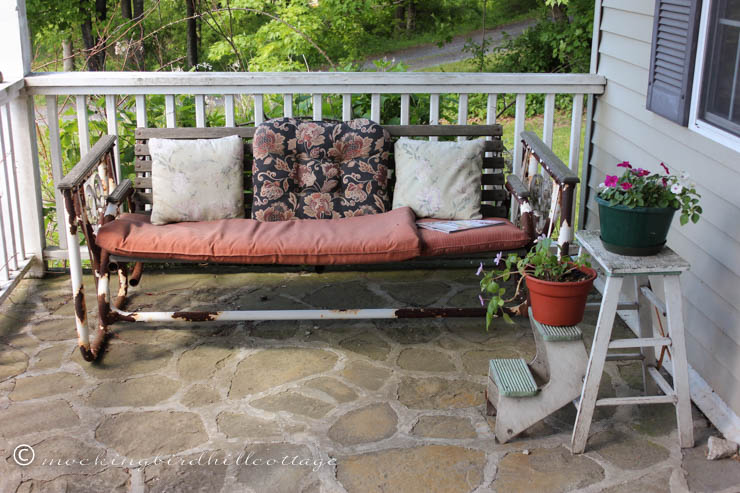 Behold our funky, rusty glider. Don found it when we were living in San Diego. He arrived home with it in the back of his Blazer. $25.00. It's been with us for years. Some might think I should paint it, but I really love it this way. I do, however, want to find a cushion that fits the entire length of the glider.
And no, I'm not in the mood to make one.
But for now, this works just fine. For those of you who are new to the blog, the floor of the porch is made of bluestone and I fell in love with it when I saw this cottage for the first time.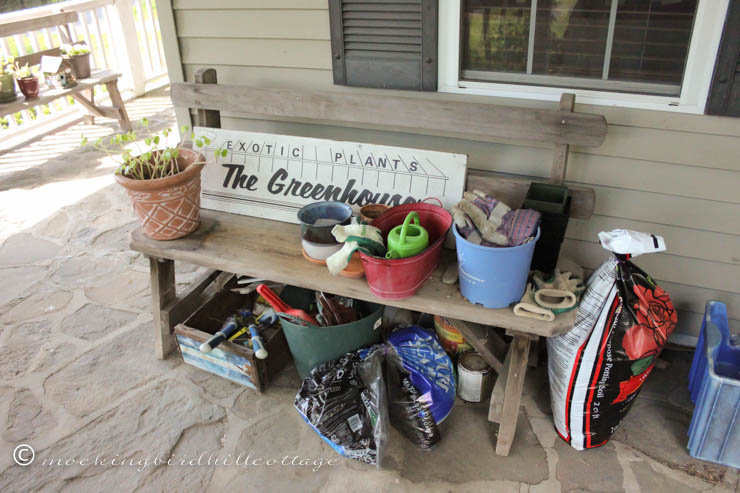 Caroline, the owner of the dollhouse, has her own potting shed. I do not. So this is what you see as you enter the porch. Supplies, clippers, soil, mulch, garden gloves, recycling bins. I guess you can say my potting bench is this bench, along with the picnic table which is to the left.
I got the sign several years ago in an antique mall.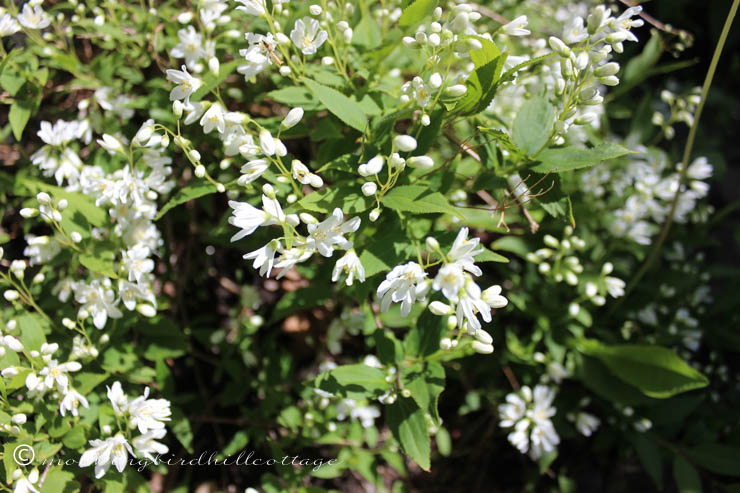 Currently blooming in the big garden bed: Nikko Dwarf Mound Deutzia. There are two of them. I planted them the first summer we lived here, so that would make them nine years old. They're especially pretty this year.
And, I was standing in the kitchen yesterday, I glanced at the Vernors crate that is on the island and realized I had neglected to include one piece of McCoy Pottery when I did the series.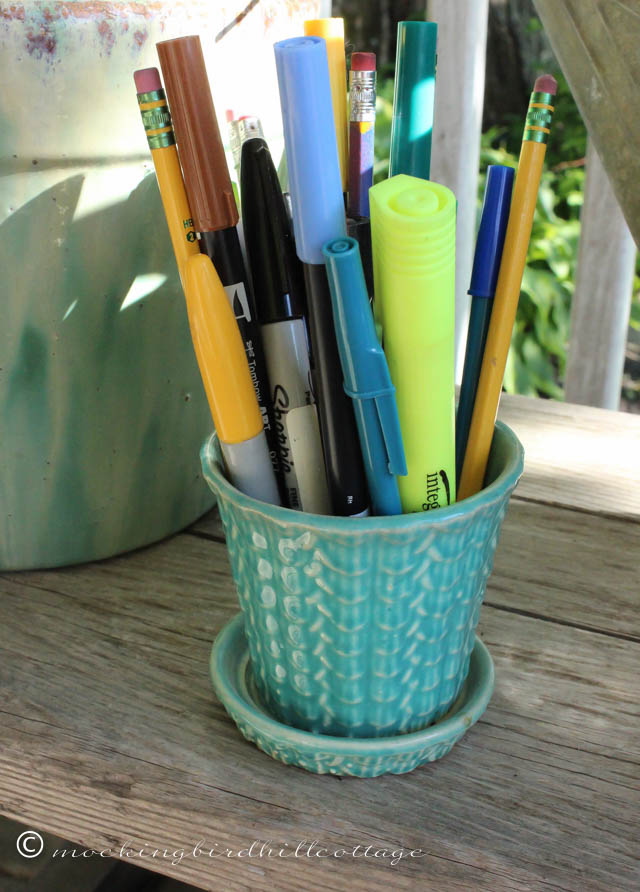 It's a tiny little flower pot, a wee bit crooked, that I found locally. It holds all of our pens and pencils and sits in the crate. It's from the 1940s.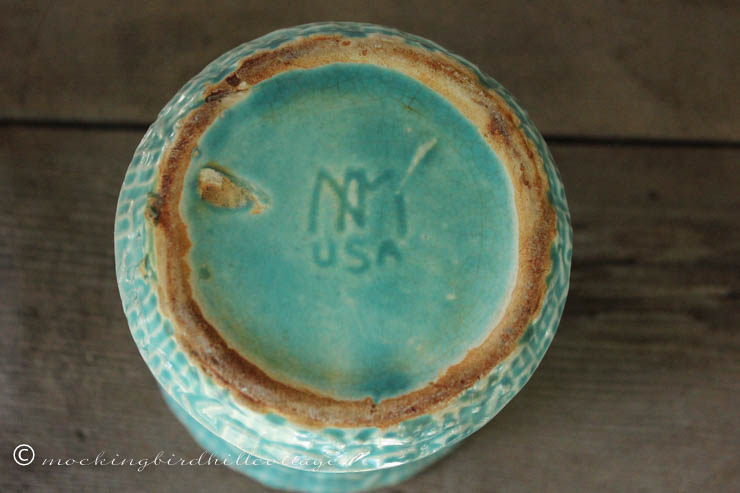 It has the Nelson McCoy mark – an intertwined NM.
I didn't want this little piece to feel left out!
Last night, we had a frost warning. Next week, the temps are going to hit ninety degrees. This has been the strangest spring!
Happy Saturday.