Some mowing, some weeding, some watering, some garden gazing = the recipe for a very nice day.  Thursday was simply a beautiful day – sunny and coolish.
Don was gone for the day filming. He didn't get home until 1 in the morning. Filming anything takes a long time. There's a lot of waiting around; then the scene has to be filmed, usually with several takes, then it's filmed again from one actor's point of view, then again from the other actor's point of view. He also discovered he was in another scene, with no dialogue on his part, so that scene had to be filmed. But it's all 'in the can' now and he can sleep in today. Can't wait to hear more about it!
Let's take a walk around the yard and see what's happening: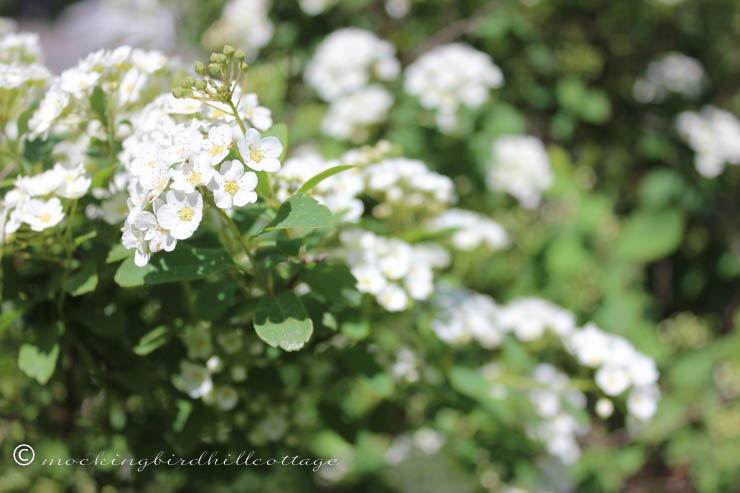 The Bridal Veil spirea is blooming. This bush was here when we moved in; it's down by the road.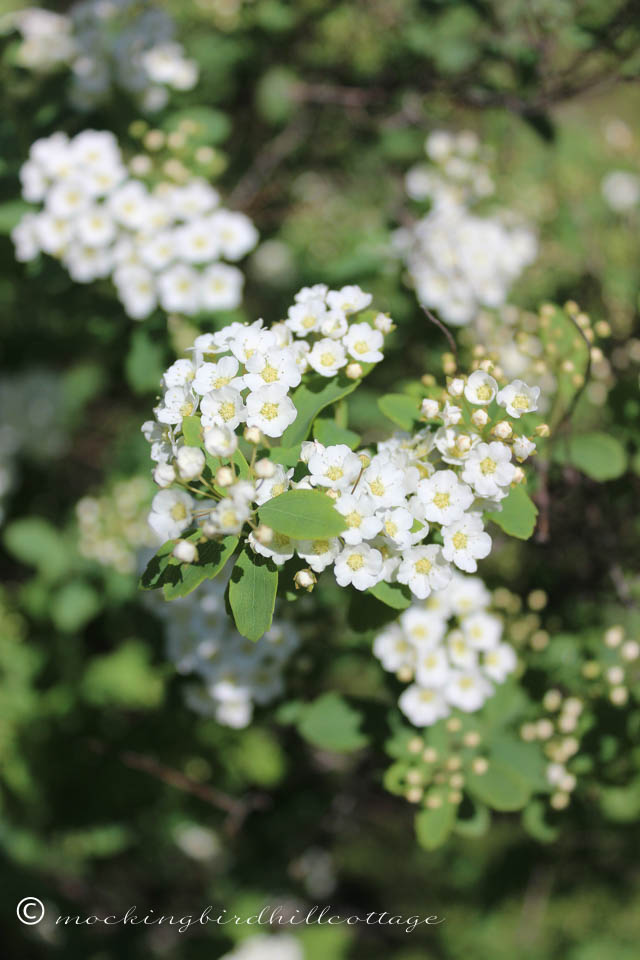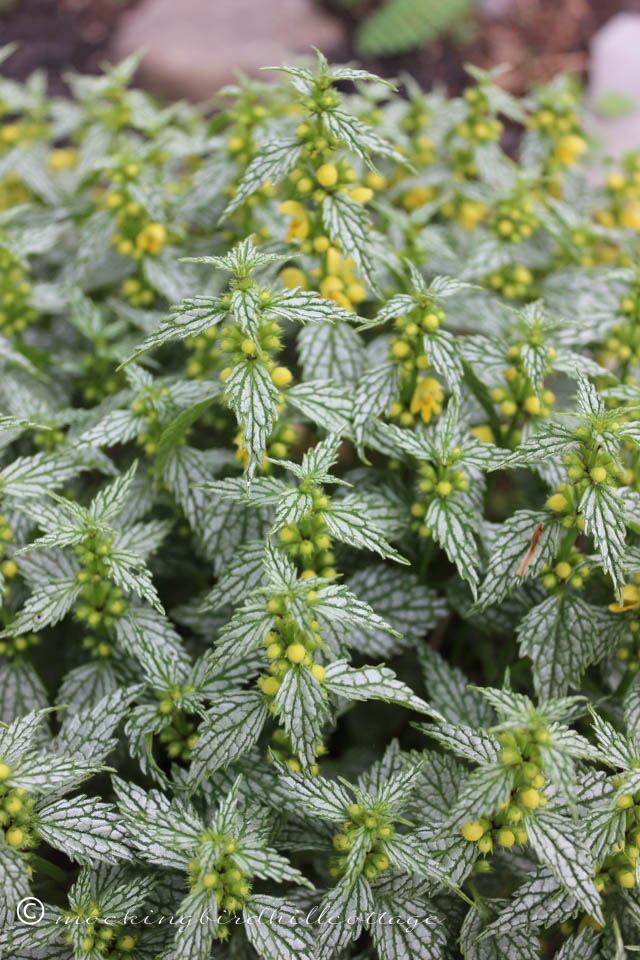 Yellow Archangel (a type of lamium) is just about to burst into bloom. I planted it when we first established the large garden bed. It's been a trustworthy early spring bloomer ever since.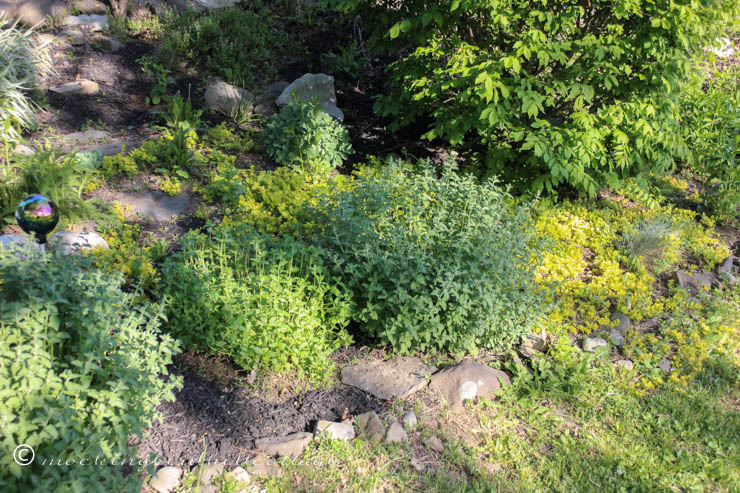 The catmint is growing by leaps and bounds, as is the sedum and the Veronica, also known as Speedwell. That chartreuse ground cover, Creeping Jenny, has nicely filled in the garden in the two years or so since I planted it. I love that splash of chartreuse in the bed.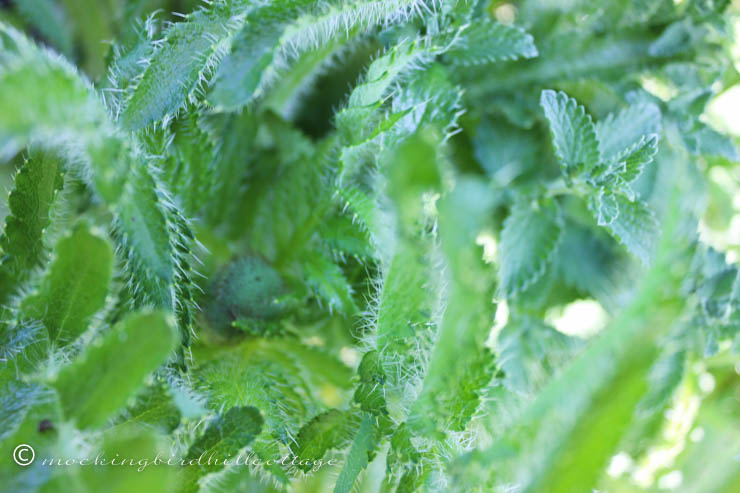 I was wrong about my Oriental Poppy. It is  going to bloom! You can see a bud tucked down among the leaves. There are others as well. It's just a little late this year.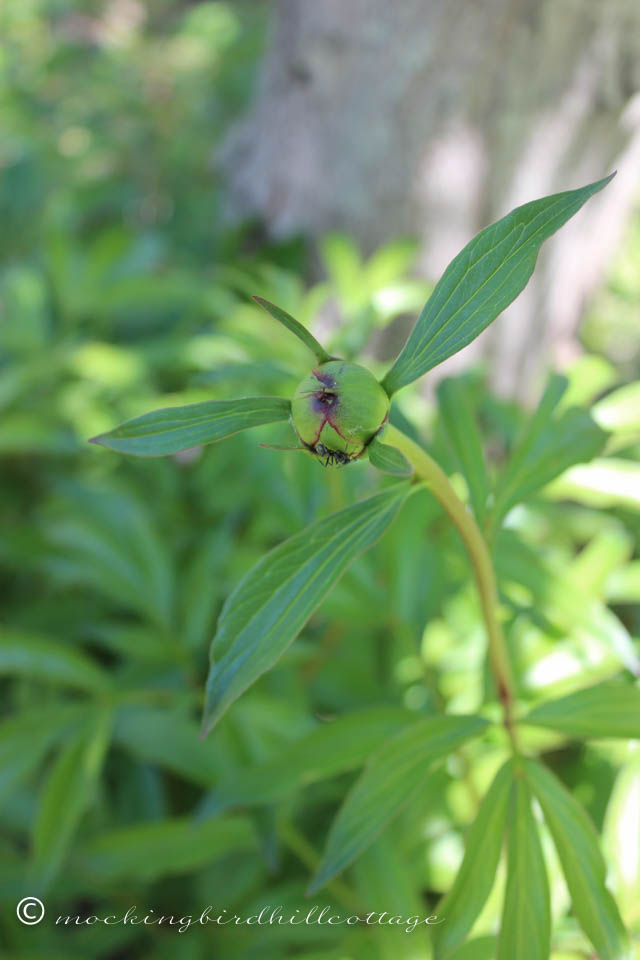 Oh boy. You know what's coming. My peonies have developed buds. This one comes complete with the ever present ant. Despite the late spring, it looks like it will bloom right on schedule during the first week of June.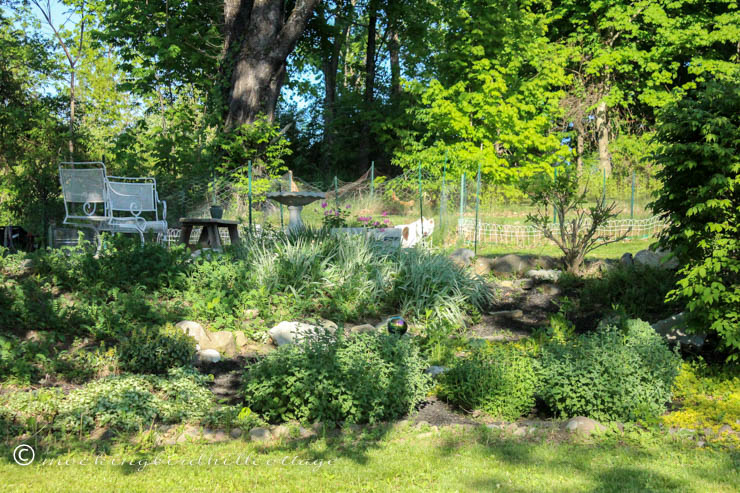 A sun-dappled view of the left side of the big garden bed.
And if you look closely, you'll see Scout watching us from the mini corral.
I hope you're having a good week. I'm so happy Spring is finally here.
The winner of a copy of Low Country Boneyard  by Susan M. Boyer is Claudia E. Congratulations, Claudia. I'll be sending you an email. (By the way, I always use the Random Number Generator to pick the winners of the book giveaways.)
New post on Just Let Me Finish This Page.
Happy Friday.