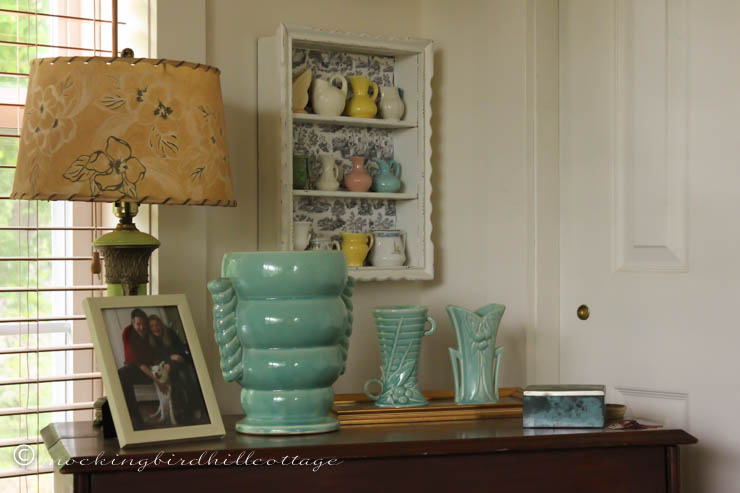 I have to be honest with you; the vase on the left just knocks my socks off. I am so in love with it. Is that wrong?
Don't care.
My eye is drawn to it as I sit here in my blogging chair. I must look at it fifty times a day. And I'm more and more aware of what an amazing find this one was. When I first shared this vase with you, I mentioned that one of my reference books said it was hard to find but worth looking for. I was aware of that and I was also aware that in the 14 or so years I've been collecting McCoy, I have never seen it anywhere.
Recently I joined a group of McCoy collectors on Facebook. When I posted a photo of this newest acquisition, I had comments from many collectors saying how rare it was to find this vase. One of the members is a well known McCoy collector and expert and she couldn't believe my luck or timing or whatever you want to call it. I think, in this case, that timing was everything. I was clearly the only person who had my eye on this – all the way through two separate listings. Someone asked me whether it had been listed as McCoy because sometimes we collectors find treasures because the seller doesn't really know what they have. No, I said, the seller listed it as McCoy and even showed a picture of the McCoy mark on the bottom. How to explain my good fortune? Timing. And sheer luck.
I am absolutely head-over-heels in love with this vase. I've left it on the little spinet desk in the den because I think it looks sort of perfect there.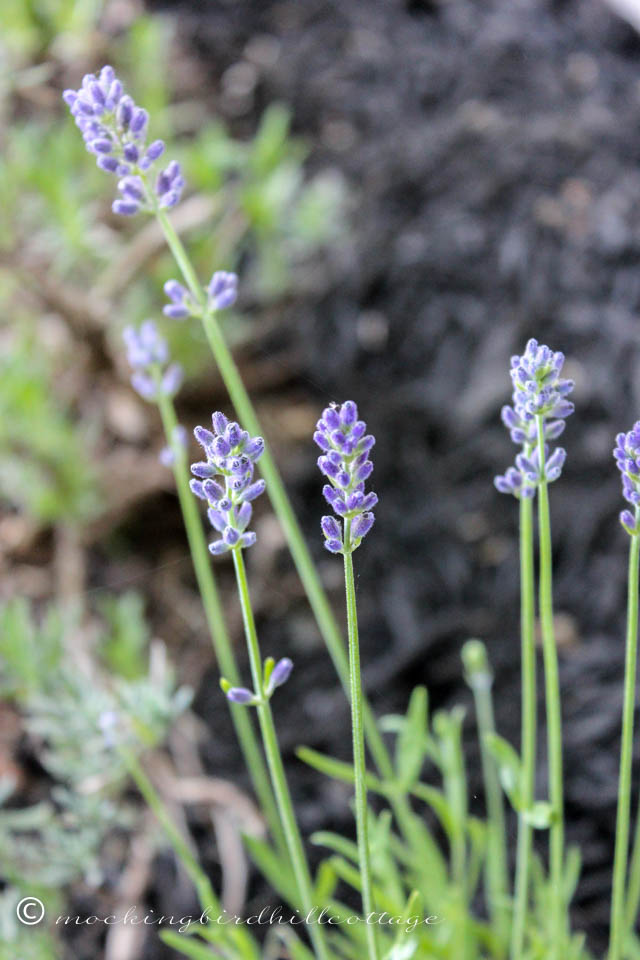 It rained off and on yesterday and we had a big old thunderstorm last night. It's very humid, which I could do without, but the rain was desperately needed. I spent much of the day upgrading the operating system on my Macbook Pro – something that needed to be done, but gosh, does it take a long time! While I was at it, I cleaned up the desktop on the Mac, changed to desktop photo to a pink peony and generally spruced things up.
Today, I'm off to Hartford for the last day of my work on Kiss Me Kate. That means four hours of driving. But I get to see a preview of the show and I'm really excited to hear it with full orchestra and an audience.
Happy Sunday.