We rehearsed until 10 pm last night, so I'm a bit off today. The students often have classes scheduled in the mornings, so rehearsals can't start until the afternoon. Since I tend to wake up early, I'm fading by about 8 pm! Luckily, I slept in a bit today.
More photos from my walking tour on Sunday: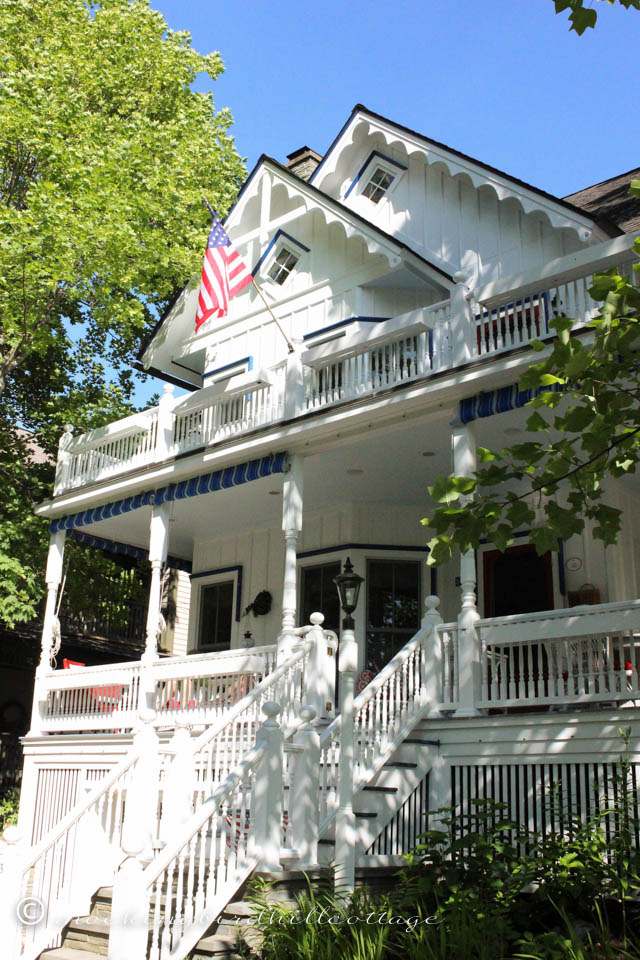 The details on these cottages never fail to enchant me. This one has a porch that is high off the ground and another porch on the second level (a common occurrence in Chautauqua). The siding is board and batten. The detail around the two roof peaks is absolutely charming – and the diamond-shaped windows! Don't you just want to sit on this porch and while away the hours?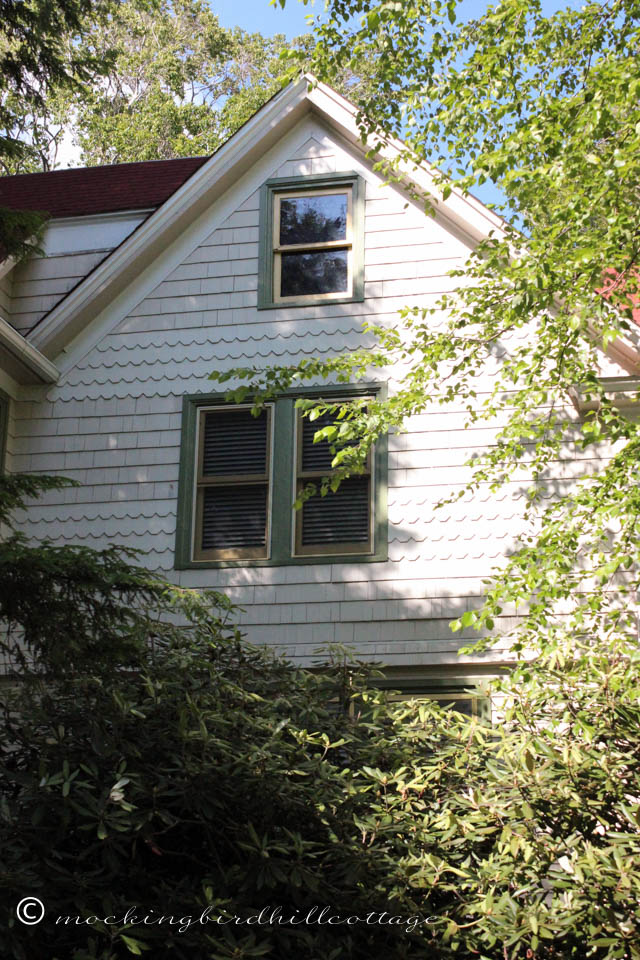 And then there's detail like this – subtle, but charming.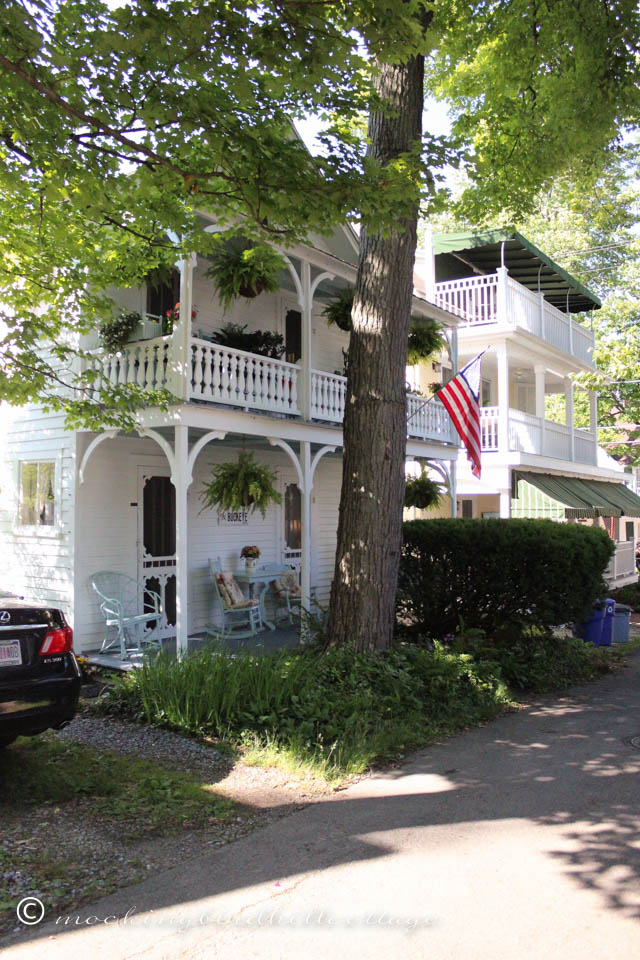 There are grand houses around here and I will share some photos of them with you over the next two weeks, but my favorites are the modestly sized cottages – many of them Carpenter Gothic in style. I've noticed that many homeowners have named their cottages. This one is The Buckeye, which makes me think these homeowners hail from Ohio.
Many of them have a vase of flowers adorning a table on the porch – beautifully arranged, cottage in style. Hanging ferns, planter boxes, painted furniture in a lovely shade of blue, flag waving…perfect.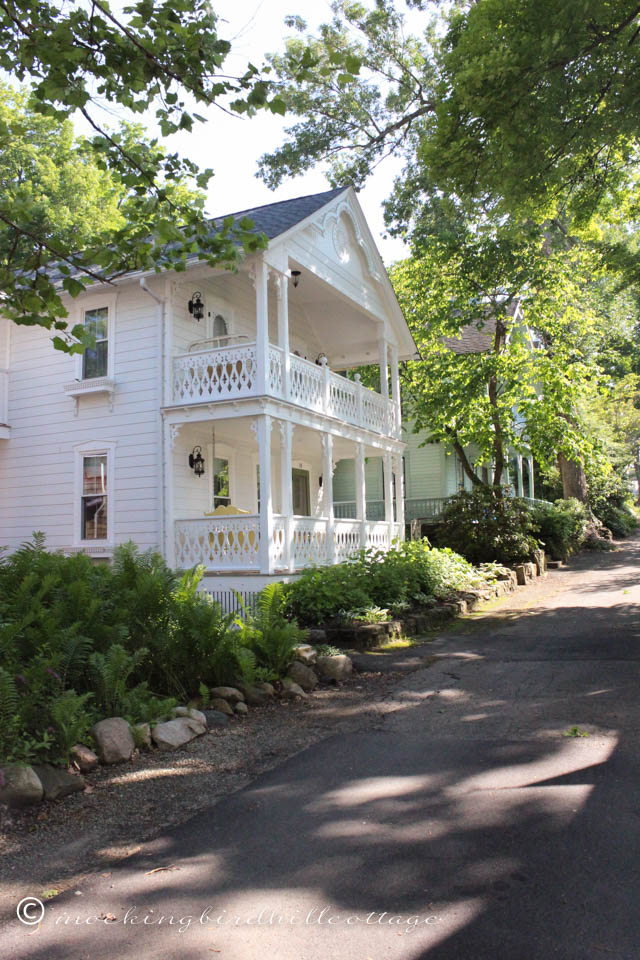 I have two favorite houses here. This one is my second favorite. That's a yellow chair on the porch, which seems to be a perfect choice for an all-white house.
The railing…oh my heavens! I love everything about this house. The details are incredible. I'll try to get a full-on shot later this week.
I have one absolute favorite that I'll share with you later in the week.
A heads up: Someone who is dear to my heart in every way is having a birthday tomorrow, and for the second year in a row, I'm working out of town and can't be there with him. So, will you help me out and stop by tomorrow to wish the guy I live with a Happy Birthday? See you then.
Happy Tuesday.