My rehearsal hours have been running into what is normally my bedtime and I'm rather topsy turvy at the moment. So I'm sharing random photos of Chautauqua, in no particular order. I'll be sharing more photos with you all week long.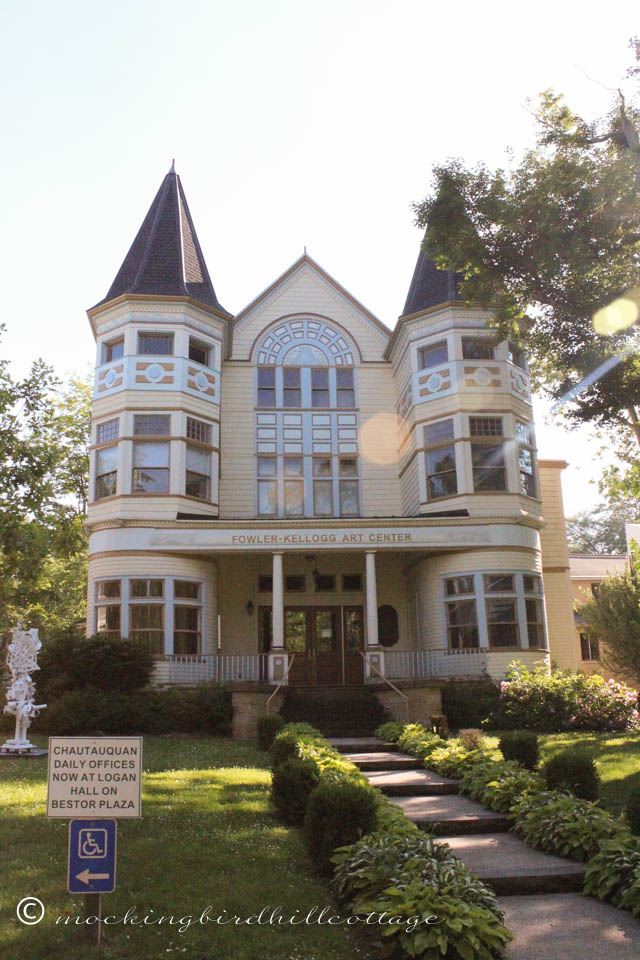 The Fowler-Kellogg Art Center – talk about a magnificent example of Victorian architecture!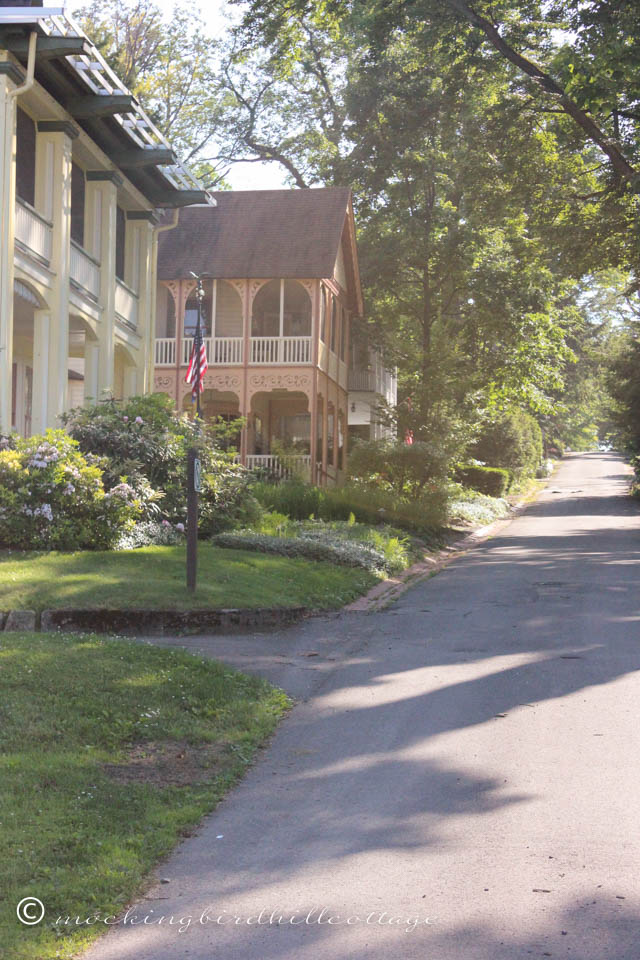 A street view: you know  that I'm ready to move into that pink cottage with all that incredible detail. (This is a different pink cottage, by the way, not the same one I featured yesterday.)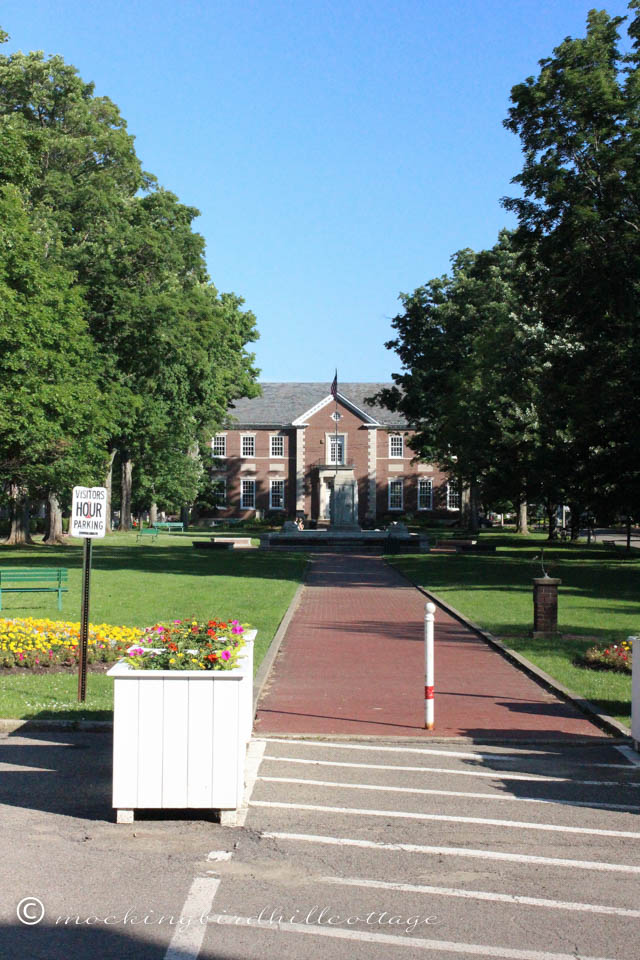 Bestor Plaza – a lovely park surrounded by shops and the post office. That brick structure you see is the library.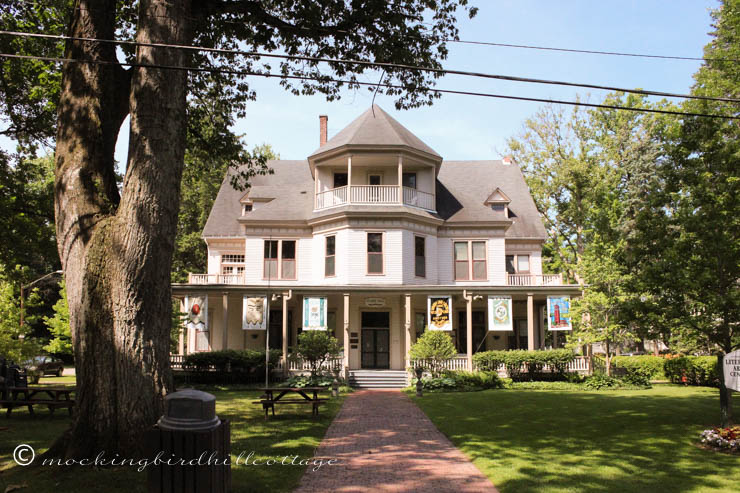 The Literary Arts Center. Chautauqua has a long history with literature. Books are studied throughout the summer, authors come to lecture, there are writing workshops, a literary prize – and Chautauqua has the oldest continuing book club in the country.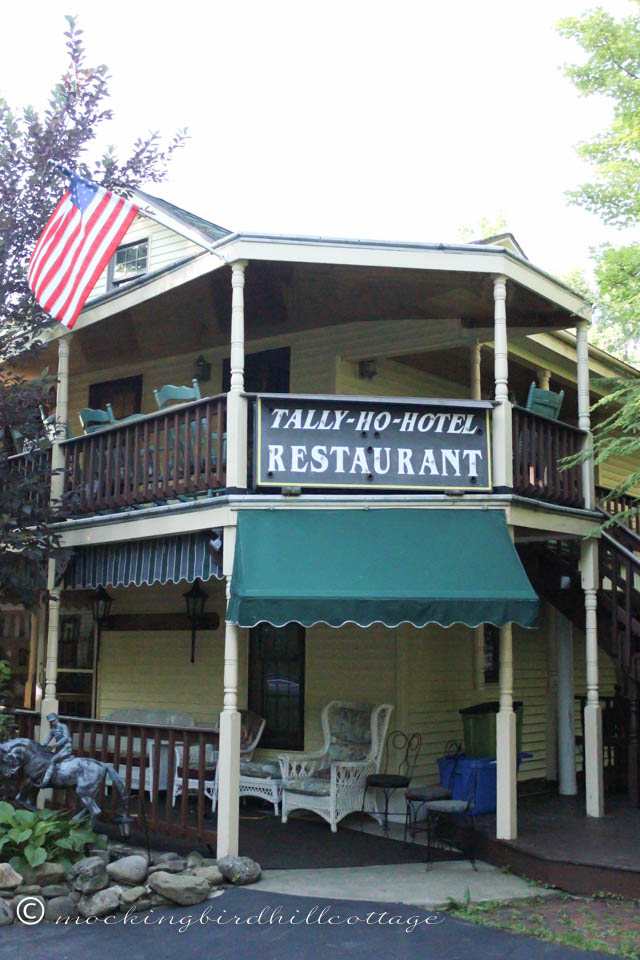 This funky little hotel is about two doors down from my favorite pink cottage. Love the retro-looking sign.
Perhaps my favorite piece of information about Chautauqua?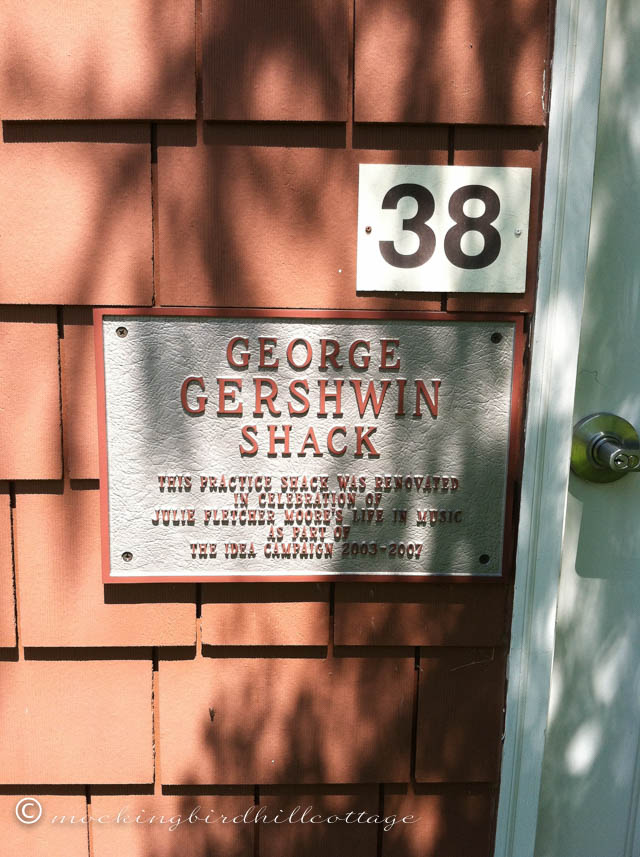 George Gershwin wrote part of his magnificent Concerto in F here.
Really, to know that Gershwin worked here and walked the same paths that I walk? Oh, my goodness – I get such a thrill! This music shack – there are many of them near the theater office where students can practice long into the night if they so choose – is dedicated to him.
Number 38: the age Gershwin was when he died.
We had our first run-through last night and we'll have another one tonight. The opening festivities for the Chautauqua season are tomorrow.
Happy Saturday.