I've been examining some inequities re the dollhouse  and my  house, the most blatant of which I'm sharing with you.
My 'potting bench,' for lack of a better term: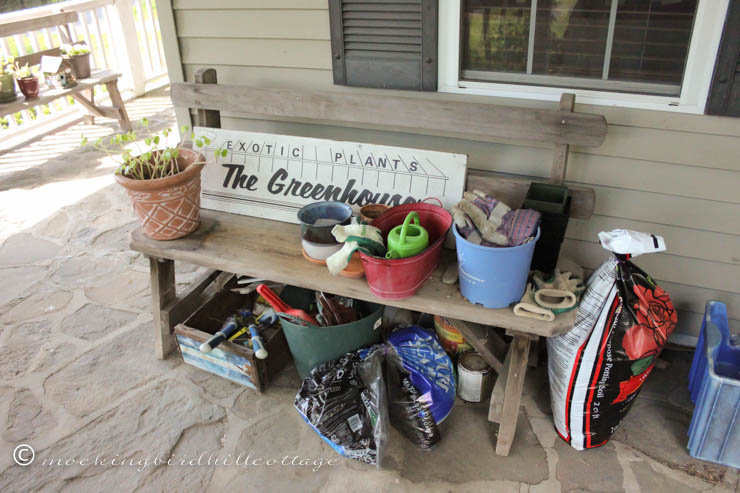 Caroline's Potting Shed: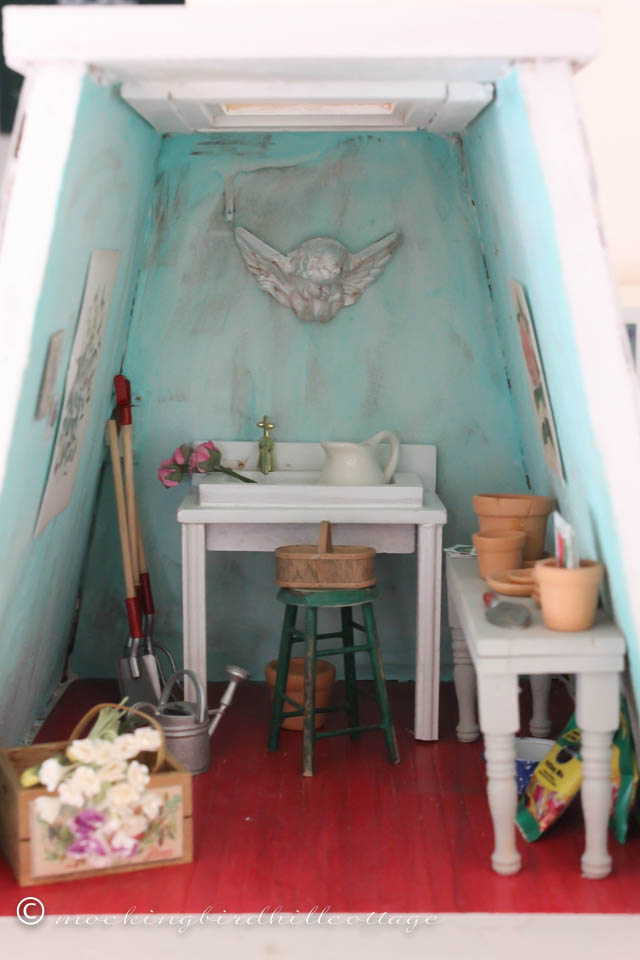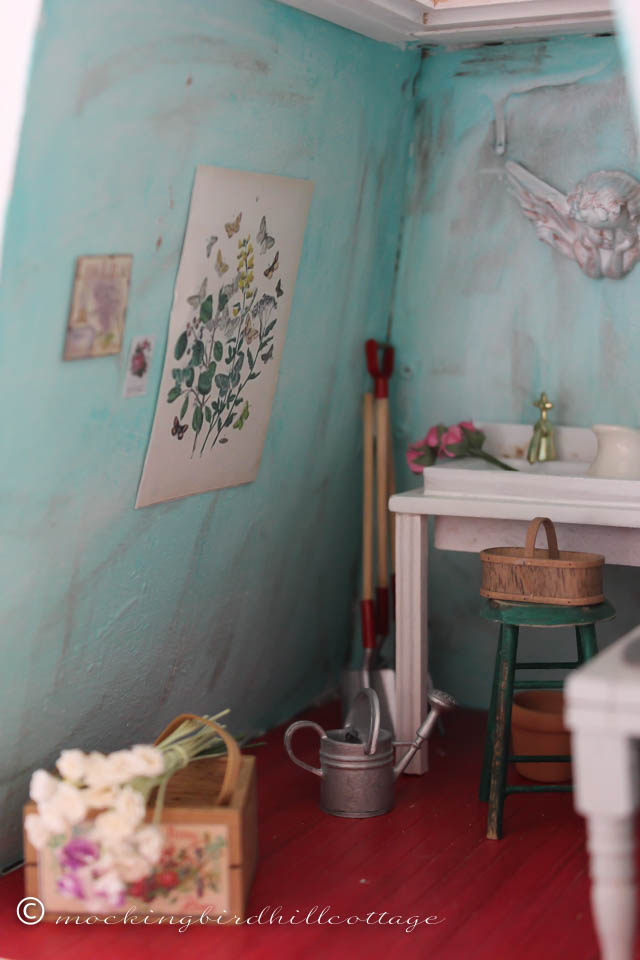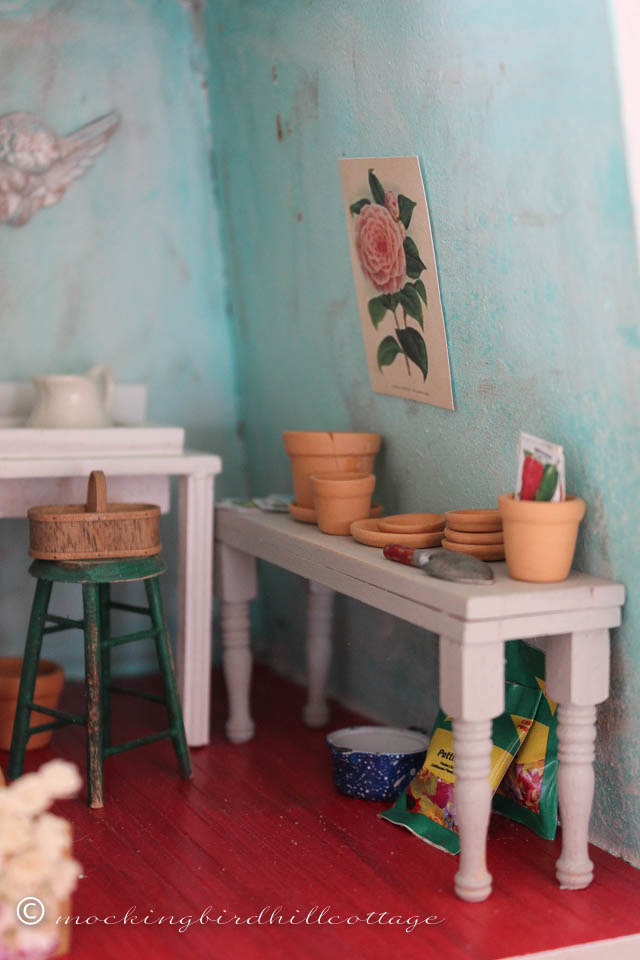 First of all, it's a shed. With a skylight. And she has a sink. And a bench. And a red floor. And the walls are painted in my favorite color.
My studio space, crammed into a hallway upstairs – not even a separate room – and my desk space, which is usually the kitchen table: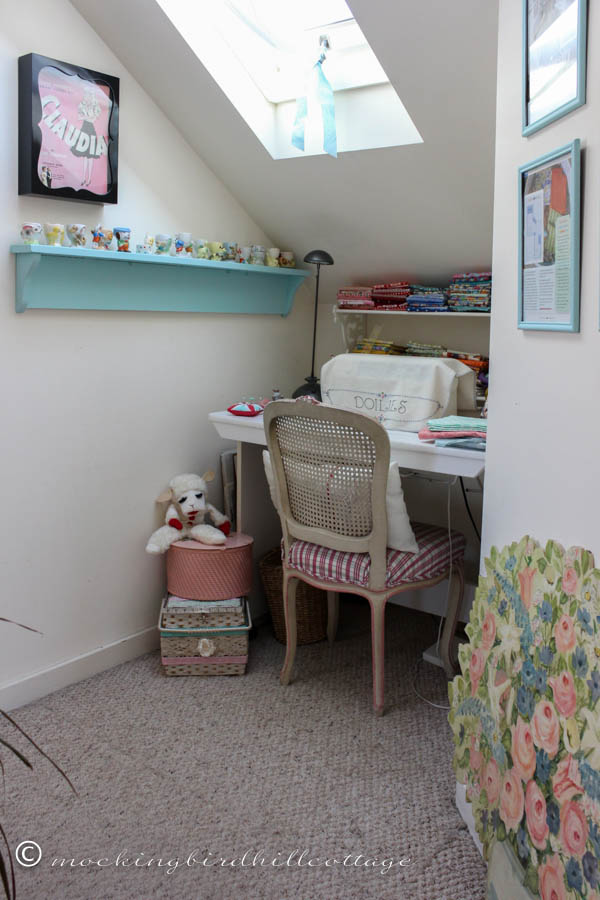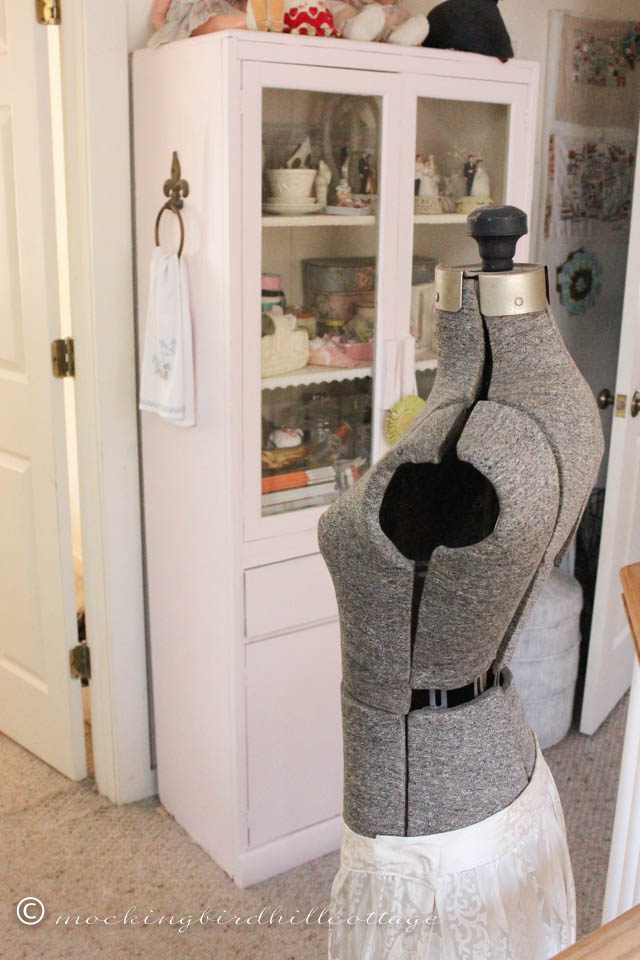 Caroline's studio/office. In a separate room. With a big cutting table. And plenty of desk space.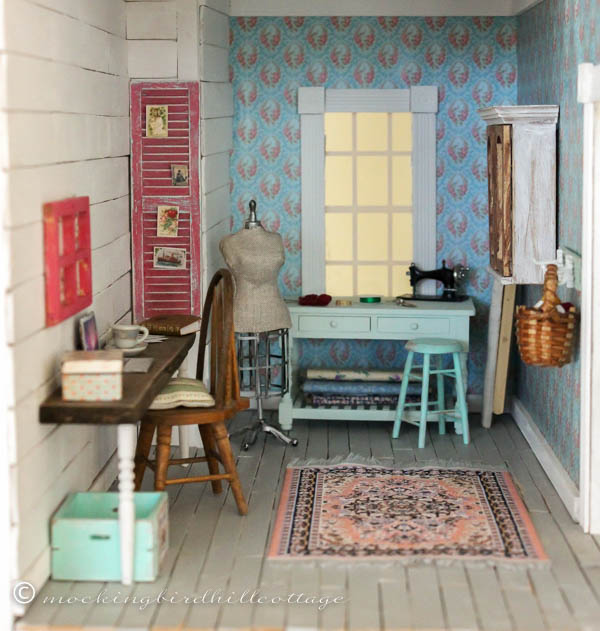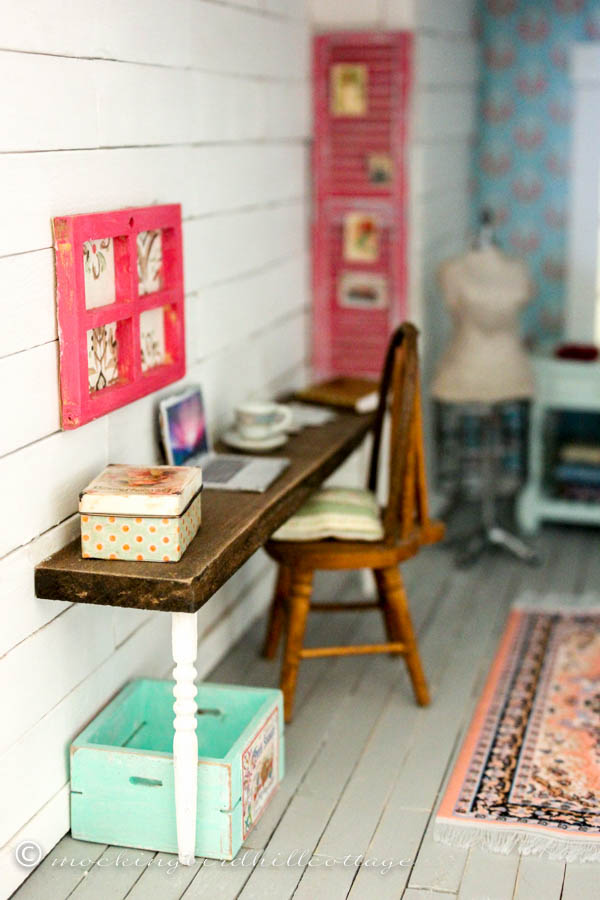 She even had the temerity to tell me she's going to add an easy chair to this space. What the heck?? Clearly, her paycheck goes further than mine.
My kitchen with a standard stainless steel sink and a basic stove (not pictured):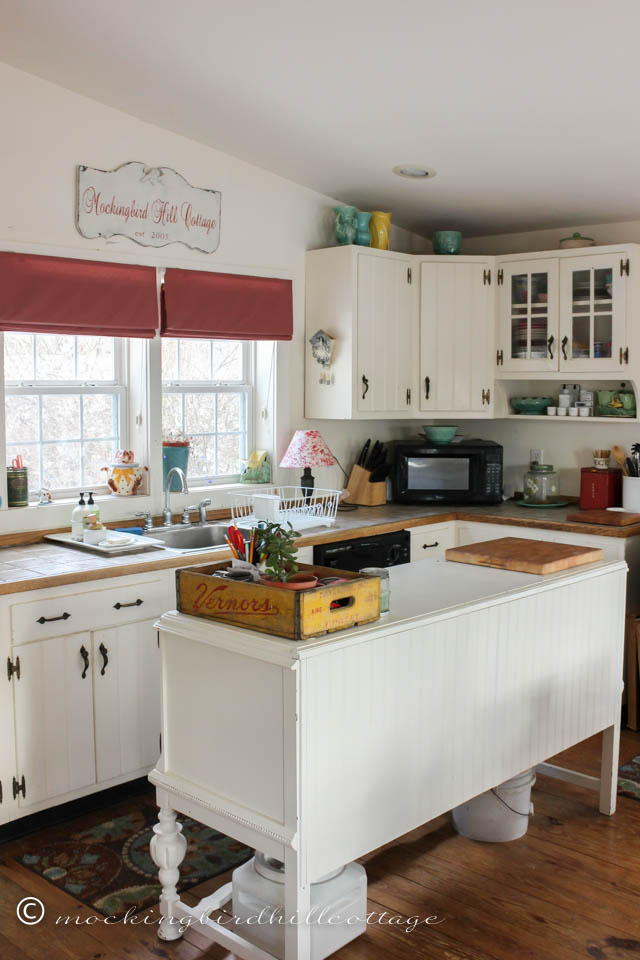 Caroline's kitchen: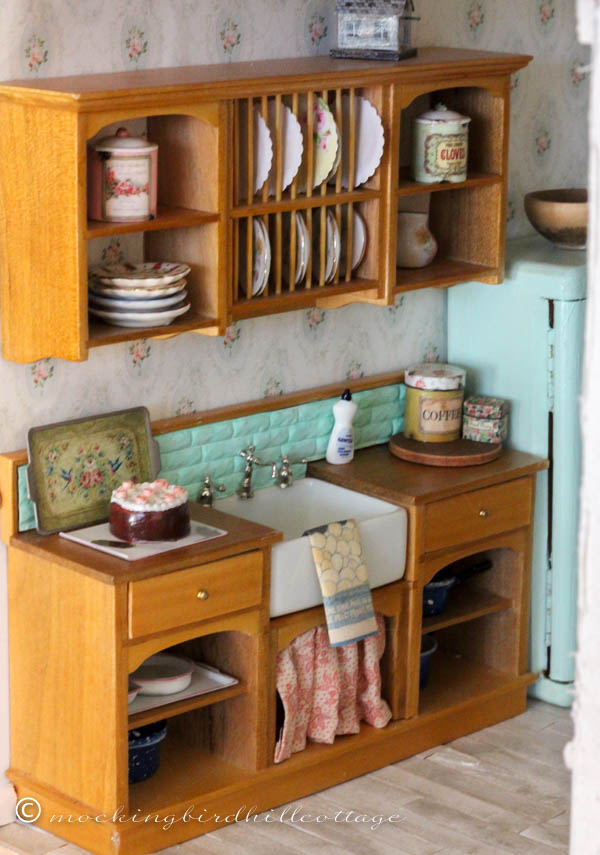 Crap. She's got a farmhouse style sink. And the tile used in her backsplash is just what I've been yearning for. And where the heck did she find a plate rack? Let's not even talk about the retro mint green refrigerator.
Wait – are those wood countertops? I hate my tiled countertop.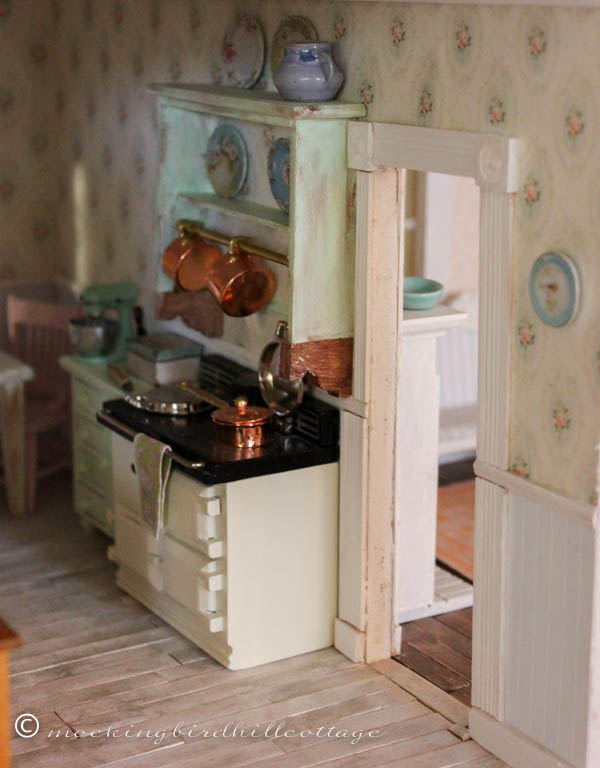 She has an Aga. Do you know how much they cost? And how much I'd like one in my kitchen? Copper pots? My pots are from IKEA.
On the list of things we wanted in a house was a fireplace. Do you see one here?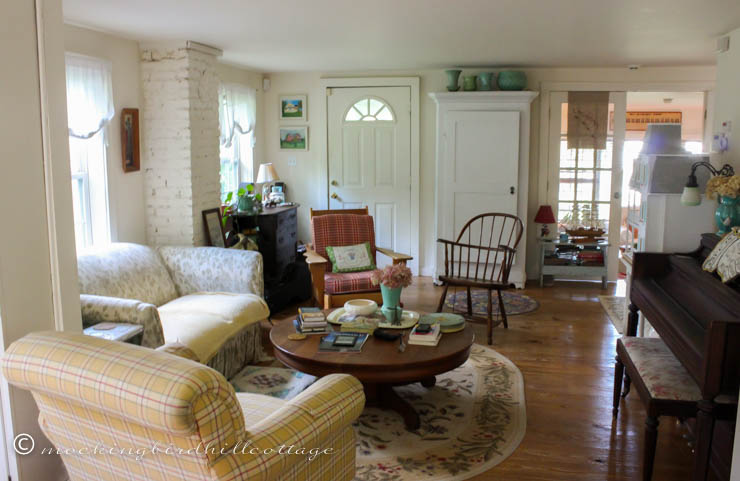 No, you don't. Just a chimney. Without the fireplace.
You know what's coming. Let's visit Caroline's living room: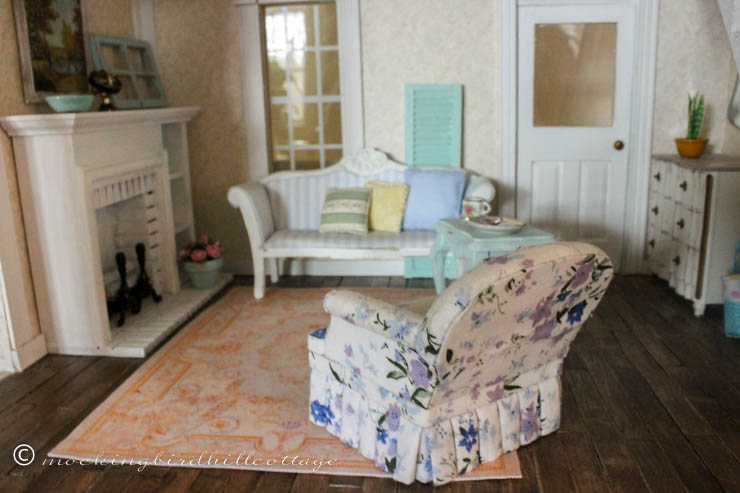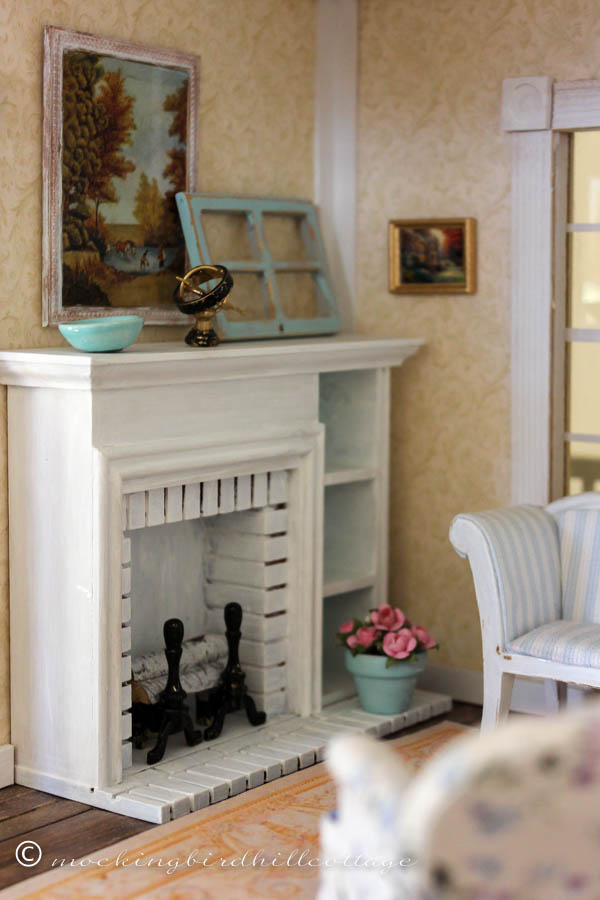 Complete with birch logs, ready to burn. And shelves. And a mantel to decorate.
And the bathroom? I'm not even going to go there.
Listen. I like Caroline. She's a nice person. However, it seems to me that there is a sort of 'flaunting' going on here. Here we are in our cottage; sans farmhouse sink, sans vintage stove or Aga, with no fireplace, and a studio space for yours truly that is in the hall, for heaven's sake, and there's Caroline, ensconced in her perfect house which is smack dab in the middle of our living room. Right there. I cannot avoid seeing it. I cannot pretend to be unaware of Caroline's activities. I hear her laughing and humming little tunes, singing in the shower. I see her go into her studio/office and shut the door for privacy. I see her reading by the fire.
Sometimes I can even catch the scent of wood smoke.
Do I sound bitter?
I am.
Wouldn't you be?
New post up on Just Let Me Finish This Page.
Happy Wednesday.