Day off. But not. Just like yesterday was a day off, but not. We had some mandatory meetings yesterday afternoon and tonight I have to be at the theater at 7 for some preliminary work onstage. But, glory be, it looks like a sunny day out there so I'll take a walk or two with my camera.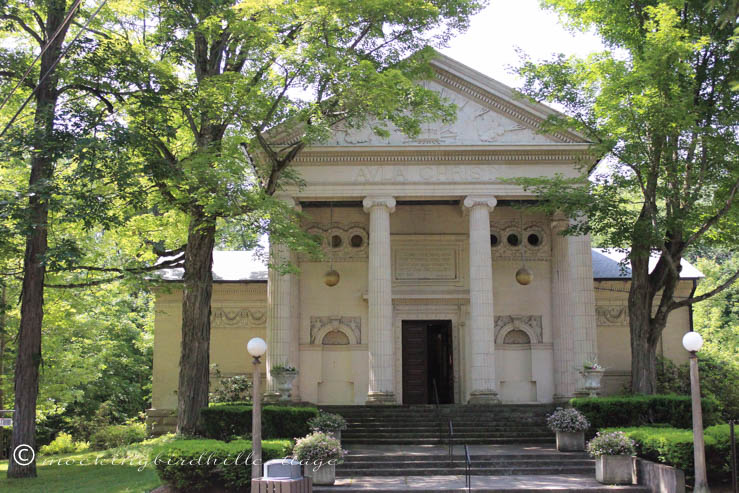 This is the Hall of Christ. Chautauqua is amazing. You'll think you've figured out all the architectural styles and then, bam! A surprise. This is a gloriously beautiful building, with carvings everywhere. I took a peek inside and saw organ pipes and rows of seating.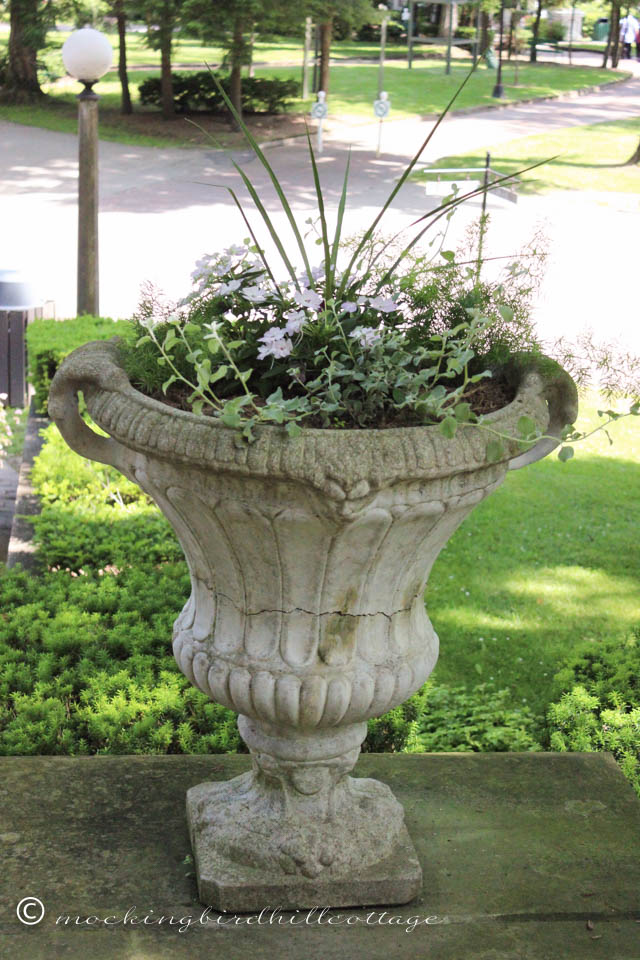 One of the mossy and naturally aged urns on the porch.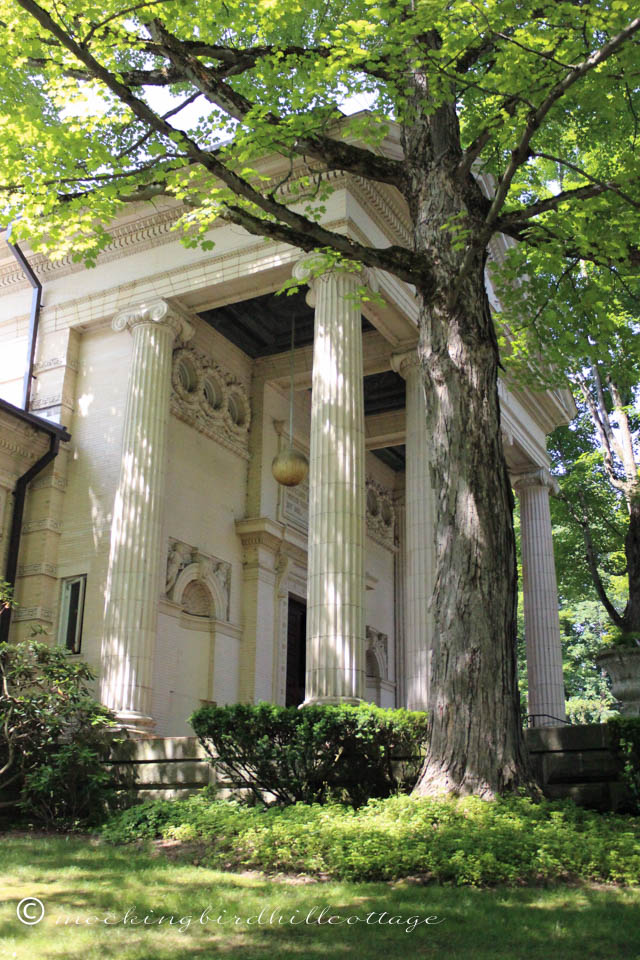 Another view.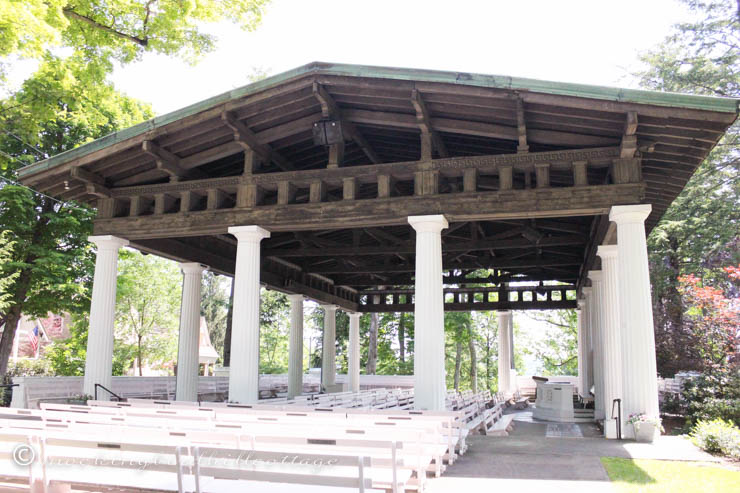 This is the Hall of Philosophy. Lectures are given here. It's on a little hill, so you have to climb a number of steps to get there.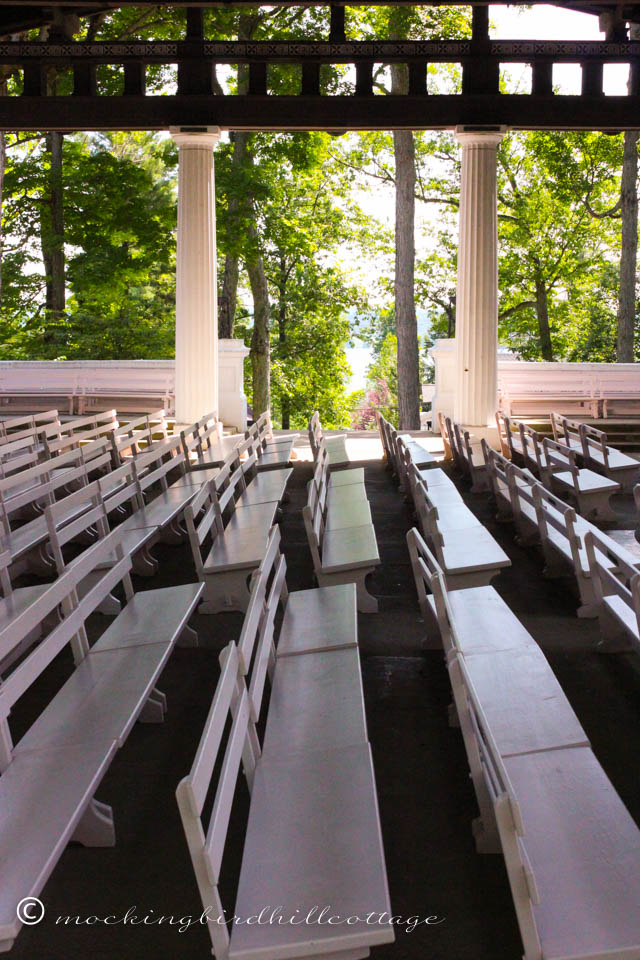 That's the lake off in the distance.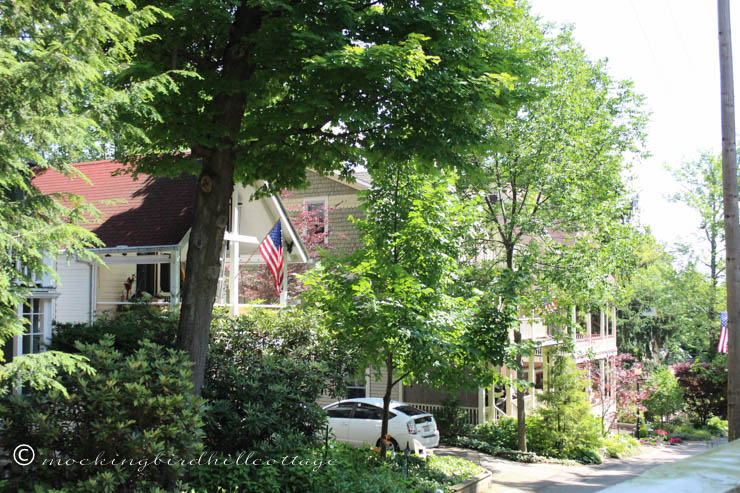 The street that is adjacent to the Hall of Philosophy.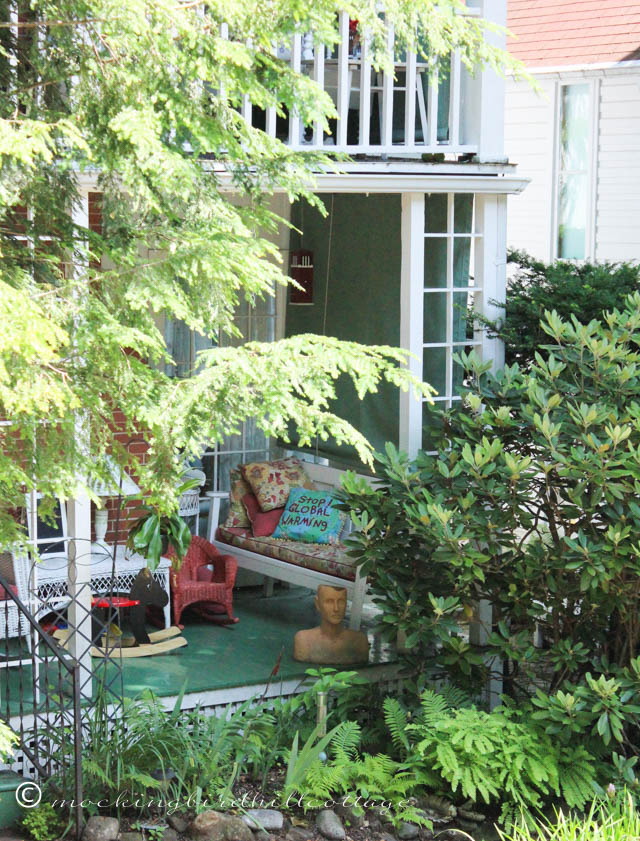 And this interesting porch view. Love, love the pillow.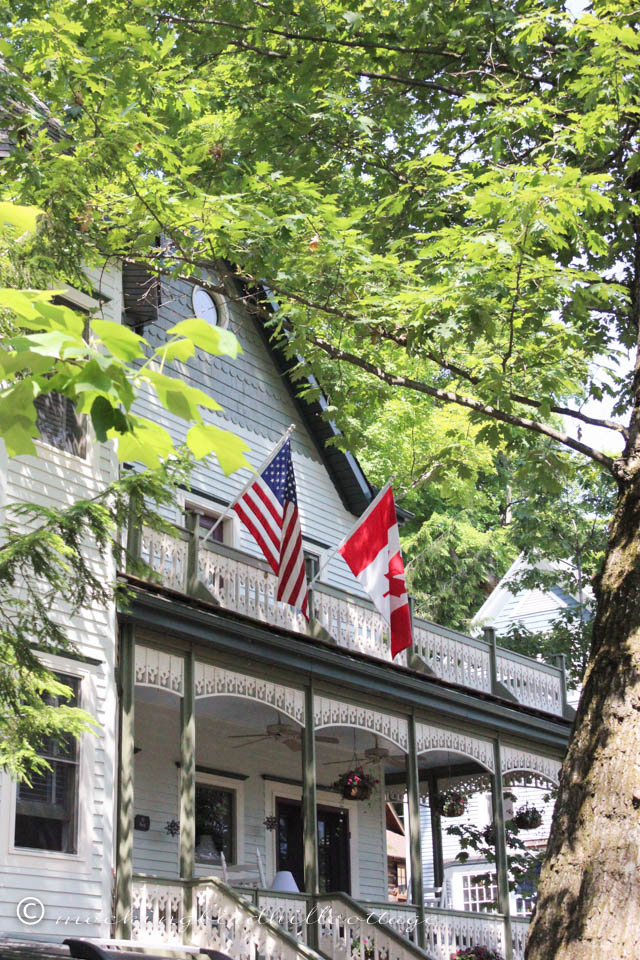 Lots of Canadian flags around here. My Canadian roots smile at that.
And imagine my surprise when I went down a street and saw this: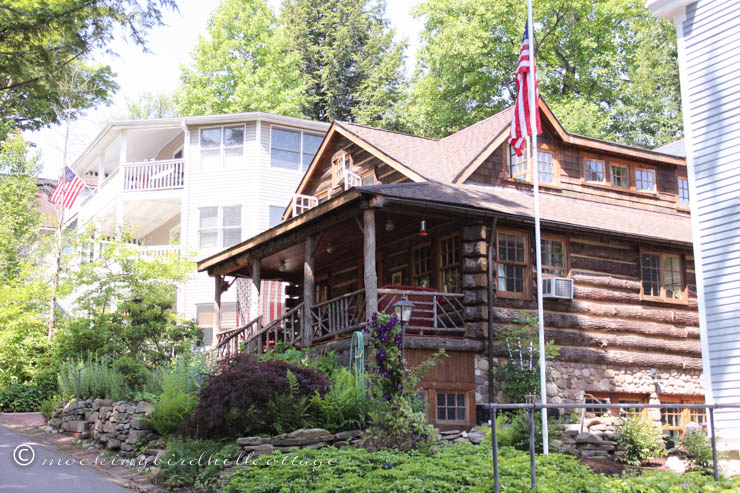 Yep. A log cabin, smack dab in the middle of Victorian Chautauqua. It's really beautiful.
Though I tend to stay away from anything political on this blog for obvious reasons, I have to say that the events of last week went a long way to restoring a sense of hope for this country and its citizens. Joy. That's what I've been feeling. Joy.
And in the midst of unspeakable sorrow in Charleston, a eulogy by the President that is simply one of the best speeches he's ever given. All that and his voice singing "Amazing Grace."
Feeling thankful.
There's a book review posted today on Just Let Me Finish This Page. You'll like this mystery.
Happy Monday.