Don loved all your birthday messages! I don't know if you saw it, but he left a comment on the post thanking all of you. (By the way, Don and Little Z, our nephew, share the same birthday.) Gosh, it was hard being apart on his birthday! I had a major case of the homesick blues that carried over into yesterday. But today is sunny, I have the morning off, then it's our first run-through of the play which will be exciting. We move onstage on Monday.
More Chautauqua cottages for you today.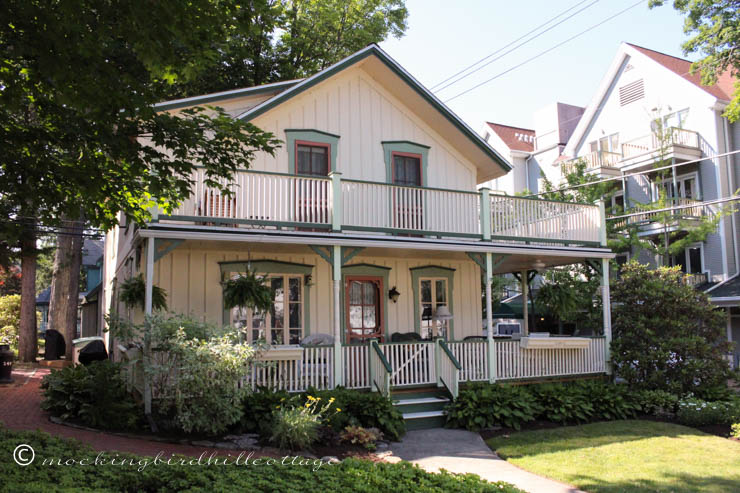 Two porches, a farmhouse look, board and batten – and wonderful colors of paint on the window and door trim
A bigger cottage with shingles that remind me of those on cottages along the Atlantic Ocean. Love the purple and lime green paint combination.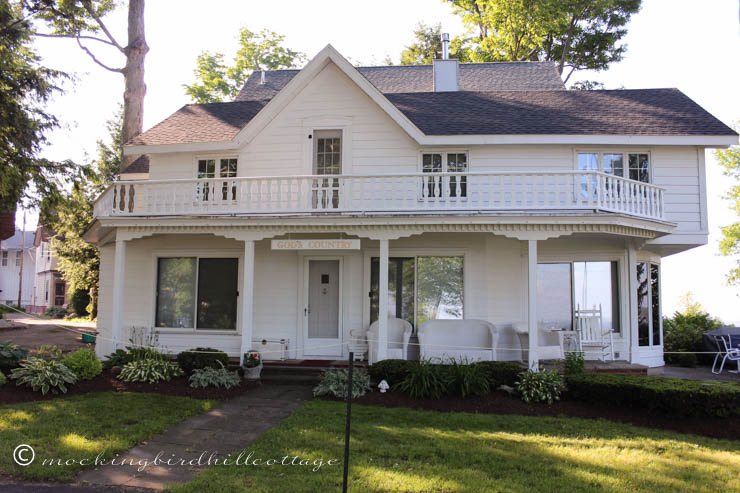 This cottage is right down by the lake. I understand why they chose bigger windows on the first floor with the view they've got, but I don't think they work. The top half looks like it belongs to one house and the bottom looks like it belongs to an entirely different house. But I love the railing on the second floor and the trim underneath it.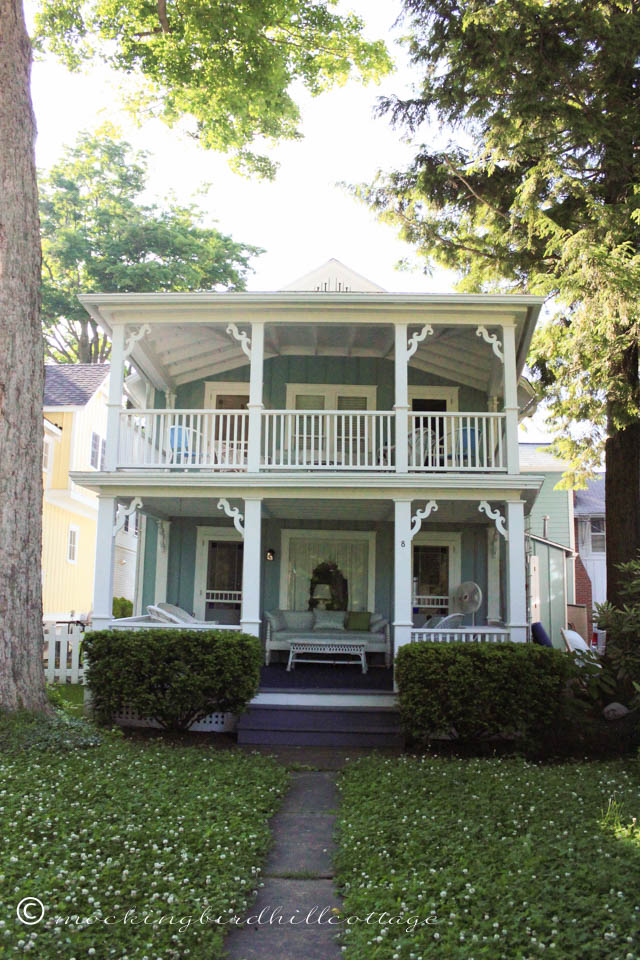 Sigh. So charming with deep porches and simple gingerbread details. White wicker furniture and a fan for those sultry days near the lake.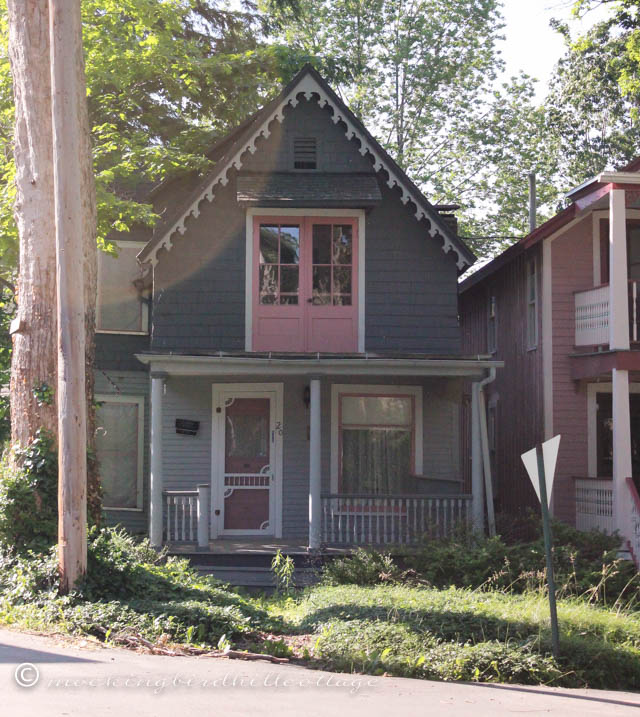 This is heavily canopied by trees, so it was a bit difficult to get a good picture. Great gingerbread detail along the roof line, fabulous screen door, and a neat color combination of gray and pink.
Are you ready for my favorite cottage in Chautauqua? It's been the winner for two years in a row. This one has a huge tree in front of it, so I have to take a photo of it at an angle.
Drum roll.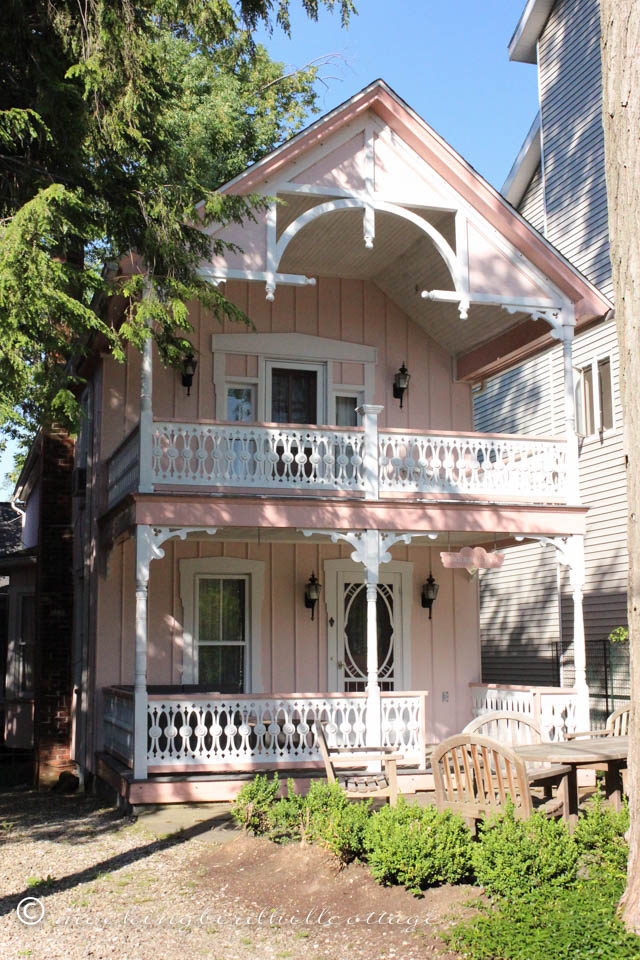 Oh my goodness.
What's not to love about this cottage (that should be mine)?
First of all – pale pink. White trim. (I might add that this pink is almost the same shade of pink that I use on Just Let Me Finish This Page. Again – it should be mine.)
Absolutely amazing detail on the porch railings. Gingerbread detail on the cornices. Board and batten. A splendid screen door.
And then your eye travels up to the roof line and there is even more wonderful detail. This cottage  is my dream cottage.
It's quite deep, by the way. You can't tell from this photo but the cottage extends far back into the lot.
Wouldn't this make the perfect dollhouse?
You'd better believe I'm thinking about it….it might be time for another dollhouse.
New post up on Just Let Me Finish This Page. It's about time!
Happy Friday.