Unlike last year's Sunny Chautauqua Adventure, this year is the Rainy Chautauqua Adventure. It's rained most every day and I was disheartened to see that almost, but not quite, every day in the next 10 days will be rain-filled. Rather depressing, I have to say, as there's nothing I like more when I'm here than to stroll around the grounds of the Chautauqua Institution.
But hold on there, some cool nature-related things are happening here despite, or maybe because of, the weather. Last night we were blessed with a spectacular sunset that filled the western sky, which just happens to be what I see when I'm sitting on the sofa.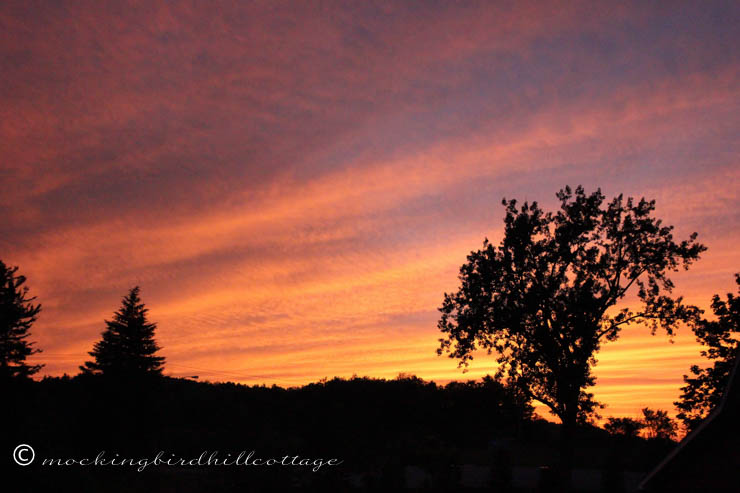 Quite amazing, and it went on for a long time. I had to hang up on Don in order to capture this beauty. Don't worry. I called him back.
Today, we're not called until 3 pm. That means we'll be rehearsing from 3 – 9. And rain is in the forecast for this afternoon. So I'm going to grab some time this morning to visit Chautauqua Miniatures. I'll take some photos.
More cottages: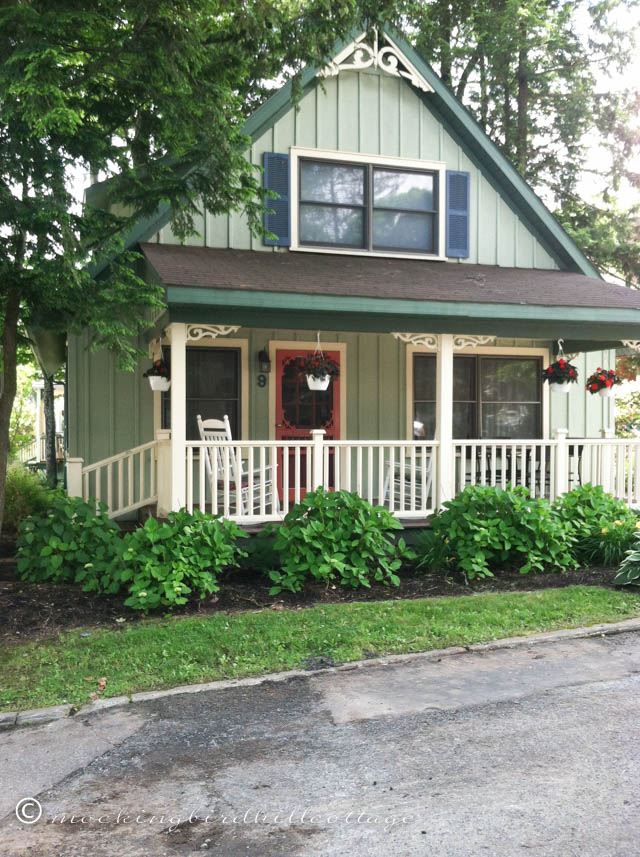 Love the board and batten exterior, the gingerbread details, and the pink front door.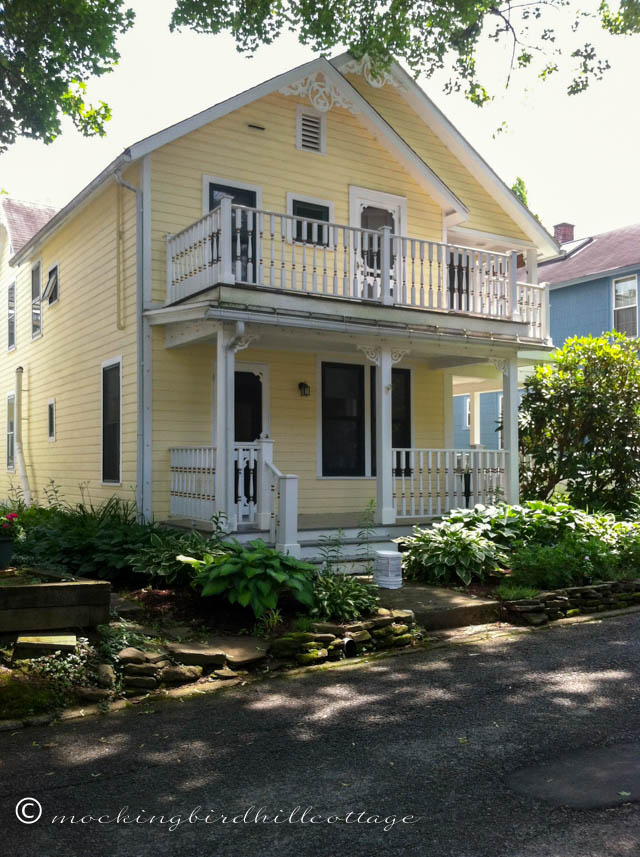 As you've no doubt noticed, porches – sometimes, multiple porches – are king here. Lots and lots of daily living is conducted on the porch. This house is still being readied for the summer, as evidenced by the overturned bucket on the front walk. Cottage porches have wicker furniture, adirondack chairs, wooden rockers, potted plants, hanging plants, lamps to read by at night. When walking down any street at night, I often see people reading by lamplight on their porches. It's very cozy.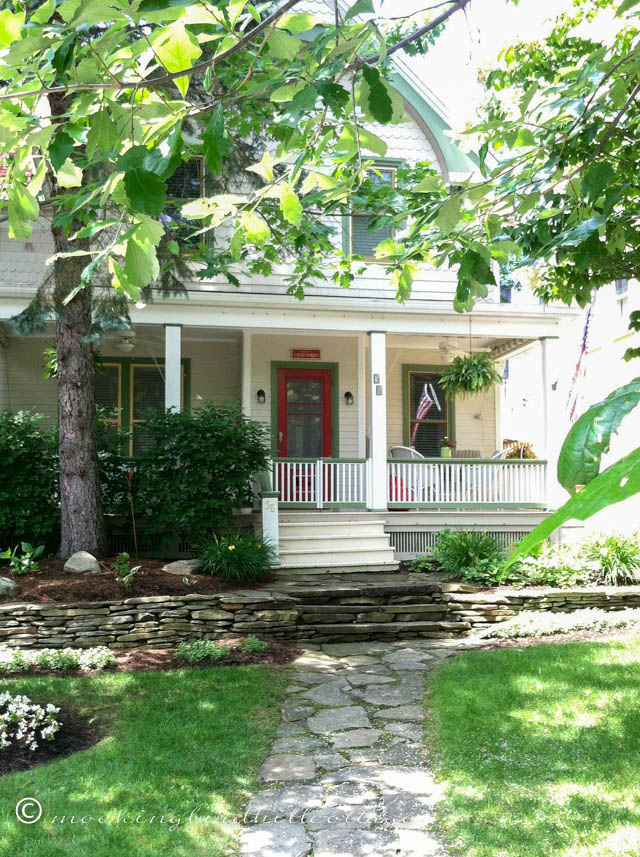 American Flags are everywhere. The landscaping is beautiful and cottagey.
Sigh.
There are several houses for sale throughout the grounds. Last year I looked at the real estate listings and, let me tell you, they are not cheap! Plus, the taxes are very high. After all, you're paying for a gated community, lake access, and access to all the incredible activities that go on here during the season – opera, music, theater, art exhibitions, lectures, concerts. Garrison Keillor is bringing A Prairie Home Companion  here this summer. Tom Brokaw (I heard him speak last year) will be back. Anthony Doerr, the author of The Light We Cannot See, is lecturing. Charlie Rose will be here the first week. Carol Burnett will be here, as will The Beach Boys. And Henry Louis Gates, Bill Bradley, Phil Donahue, Dawn Upshaw, and more. It's pretty spectacular.
Of course, I'm only here for one week of the official season. And much of that will be taken up with tech and dress rehearsals of Our Town. But I'll try to catch a few things.
Happy Saturday.