And the rain continues. And continues. And continues.
The temps have dropped, it's much cooler. I miss the sun, but I am fully aware that the rain that I am tired of is the rain that many of you desperately need. So I won't complain.
One of the perks of rain is getting the chance to photograph rain-drop-covered flowers.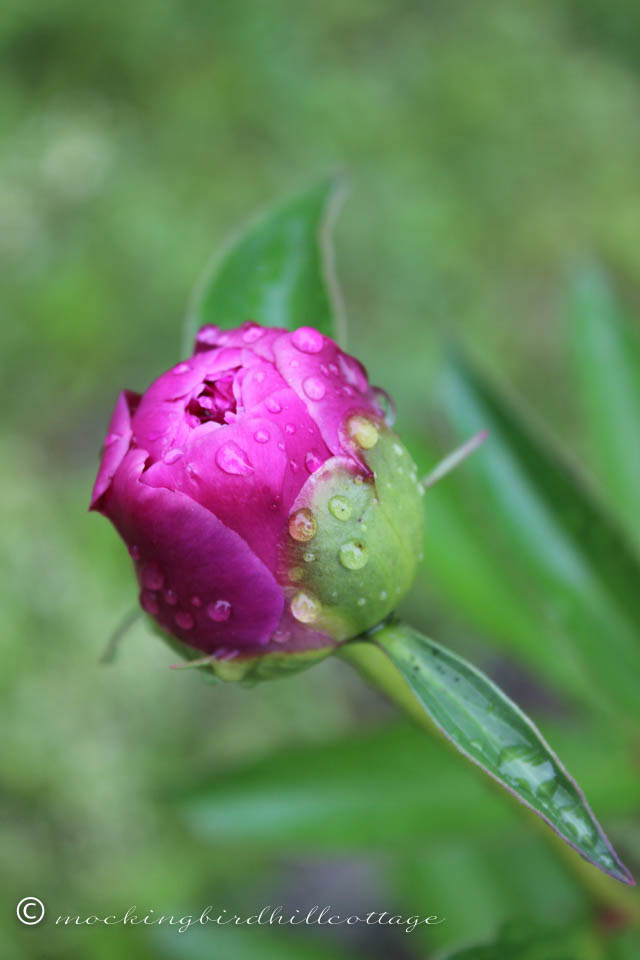 The other peony bush is about to pop.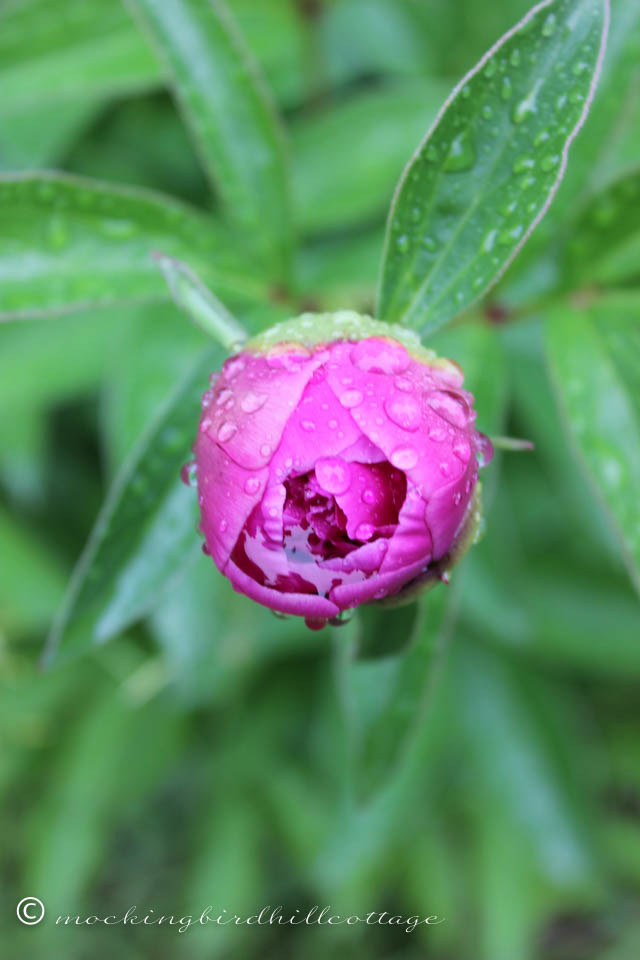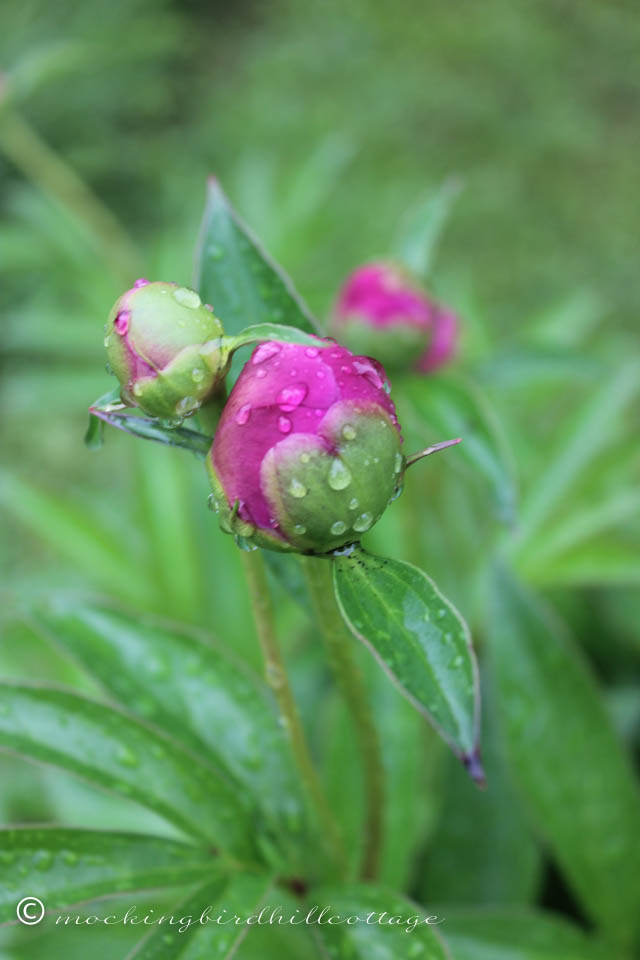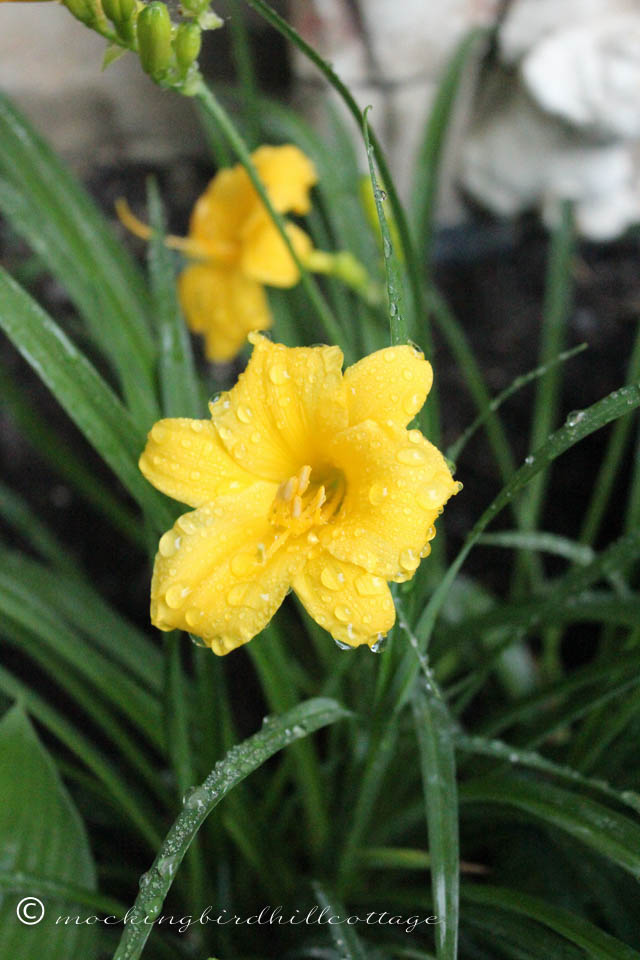 And look what decided to bloom yesterday… the first of the day lilies. Hello.
It looks to be the kind of day where a good book and a mug of hot chocolate is in order. I have to send off the tickets to the winners of the Country Living Fair giveaway. Congratulations Betsy and Damara! Don is going with me this year (hurrah!) but since he has a wardrobe fitting on Friday for the next episode he is filming of Mr. Robot, we'll go early Saturday morning.
I'm leaving in less than two weeks for Chautauqua. I'm looking forward to three weeks working and playing in that beautiful community. But I'll miss my family and the cottage. That's a given.
The winner of a copy of The Daughter by Jane Shemilt is Kim Stewart. I've sent you an email, Kim. Congratulations!
And the third congrats goes to my former student, Chris Nee, who is the creator and Executive Producer of Doc McStuffins. That show just won the prestigious Peabody Award. Bravo!
Happy Tuesday.