Oh, sunsets, you are so magical, never the same, always unique, sometimes fiery, sometimes soft and muted.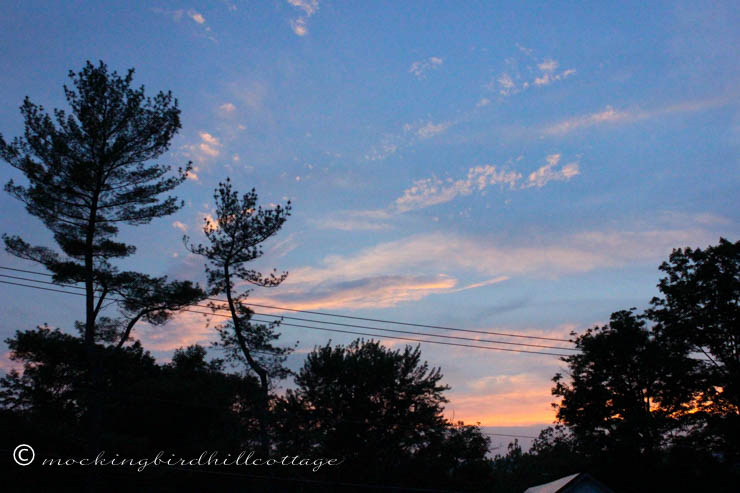 I think I could devote a whole blog just to sunsets.
But I won't. Because the last thing I need is another blog. I have two that are active and one that is inactive.
That's more than enough.
We're at T-minus 2 days and counting here. I leave early Sunday morning, and I mean early. We have to drive to Albany so I can board the Amtrak train to Buffalo. Suddenly, I'm aware of all the things I need to do before then, but I don't seem to be doing them. I'm sure the pressure will eventually get to me and I'll shift into hyper-drive and all will be attended to.
I'm in the same place I always am when I'm about to leave town. Don't want to leave my husband, doggie, cottage, and gardens. Do want to visit lovely Chautauqua. Comfort myself with the fact that it's only three weeks. Realize that the anticipation and planning are the hardest part of the whole thing and that once I'm on the road, it's a done deal and I'll relax.
Blooming in the garden: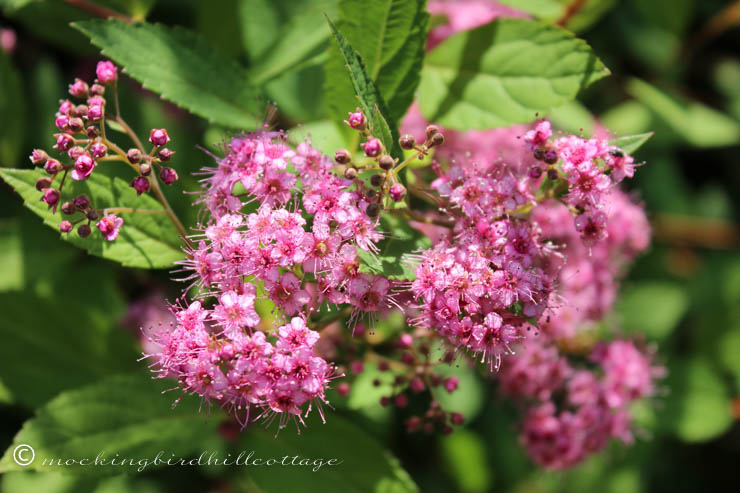 Spirea. Lovely little pink blooms.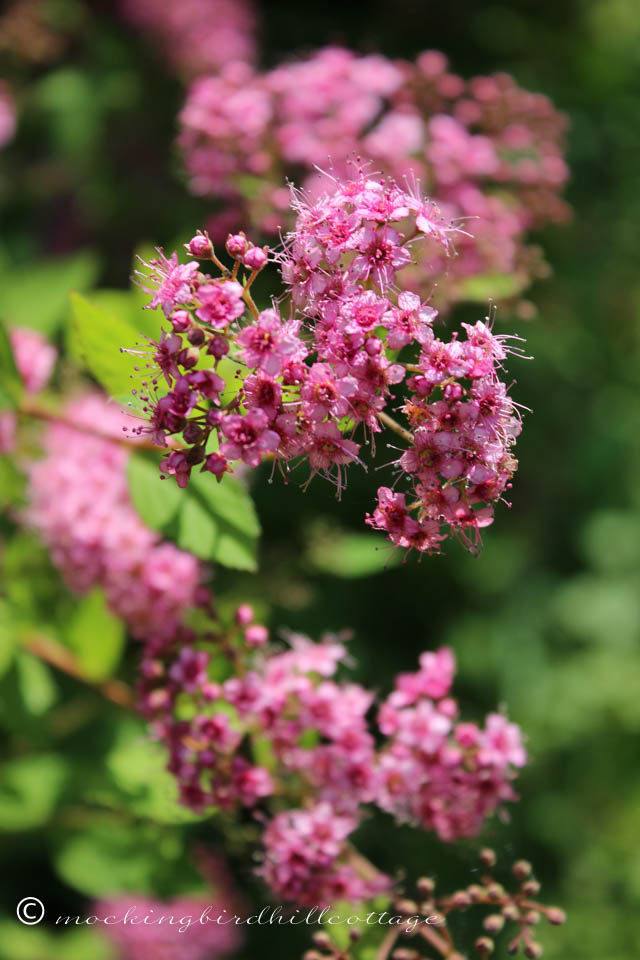 Sigh. What will I miss while I'm away?
This morning, I found Henry/Henrietta in the big corral and had to shoo him/her out of there, which took a bit of time.
As my husband eloquently stated, "They're beginning to be a pain in the ass."
Ummm….yes.
New post up on Just Let Me Finish This Page.
Happy Friday.