For those of you who didn't see my updates in yesterday's comment section: the latest on the cat story. Late in the morning, Don remarked that he saw a big male cat headed toward the orange tabby in heat (who was, once again, on our porch). I jumped up, scared him off, and watched our girl continue to rub and writhe and present her hind end as an enticement to our visitor.
I scared the intruder off a second time. And then I called my neighbor, all the while trying to keep their cat on our porch, and told her what was going on. She came over and managed to grab the cat. I didn't see little Amber the rest of the day, so I assume they're keeping her indoors. Meanwhile, the male cat came back twice, each time calling for her.
He finally gave up.
Two cats on our property are two cats too many. I don't want them near our birds.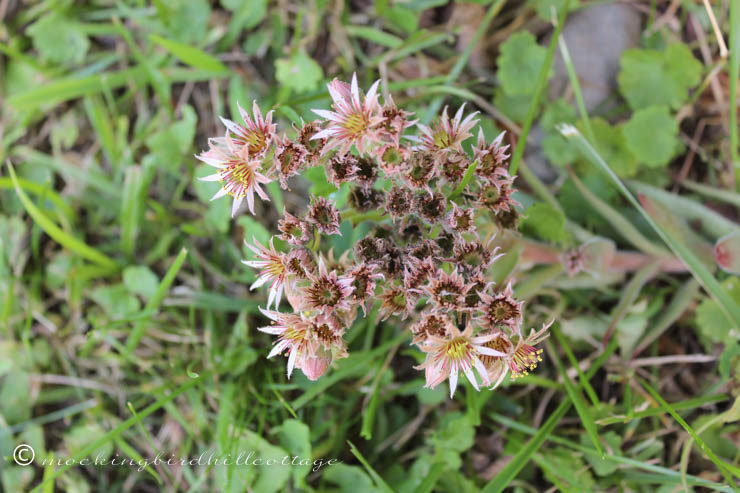 The hens and chicks in the garden bed in front of the porch blooms every year. I had to get down to ground level to get this photo. Pretty, don't you think?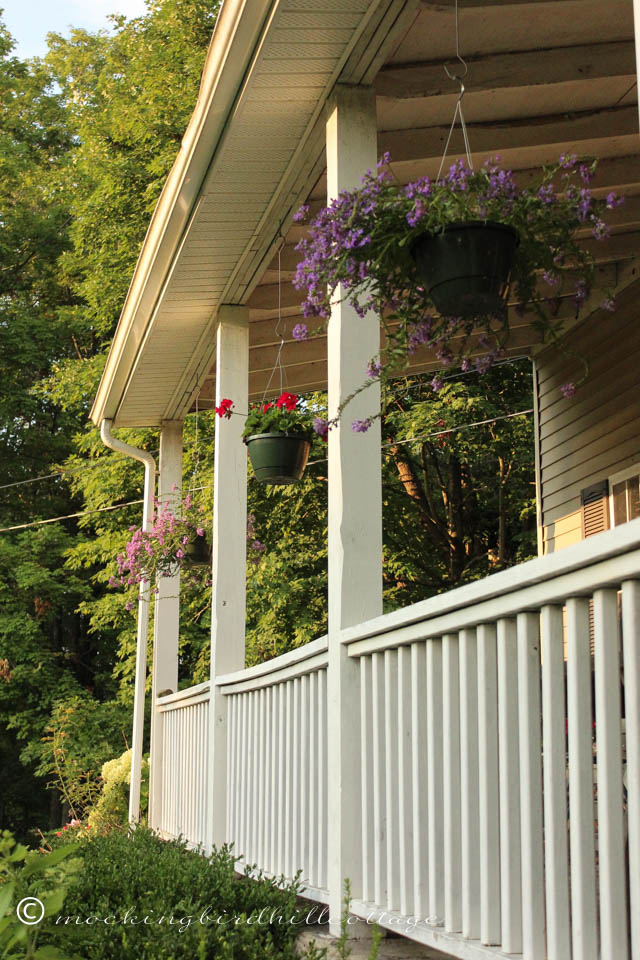 Don is headed out to spend the weekend at a music festival. This is the kind of festival where there are musicians performing 24 hours a day. I'm exhausted just thinking about it. He's slotted at 12:15 am – early Sunday morning. He's taking a sleeping bag, as everyone is camping on site. I can only hope the temperatures drop a bit, so he can sleep well. I'm driving him to a neighboring town this afternoon, where he's going to meet up with a friend who's giving him a ride. We've only got one car and I can't be without a car for a whole weekend!
I hope he has a great time!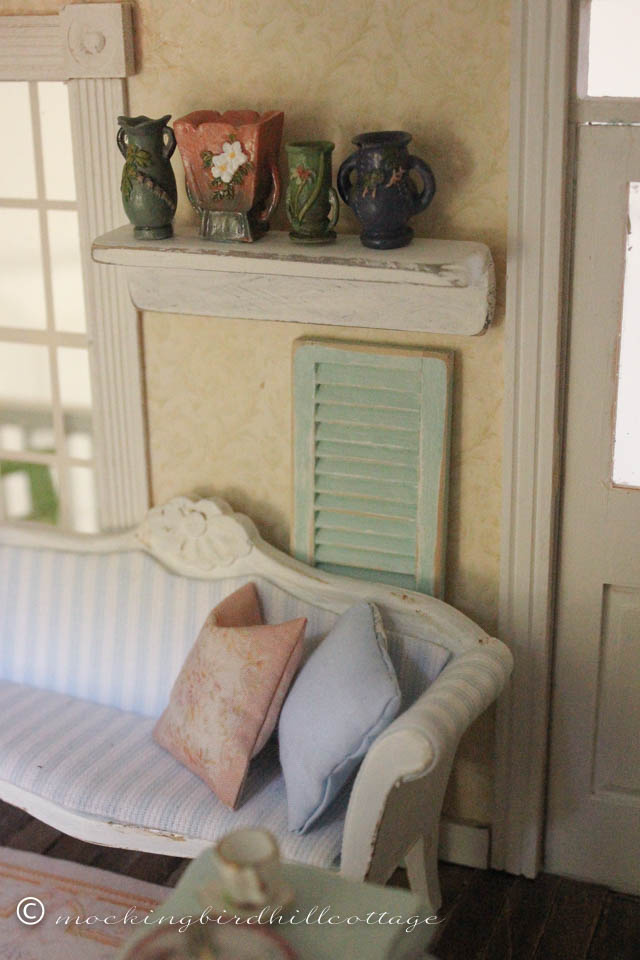 This will be a good opportunity to work on the Top Secret Project. Some paint choices need to be made and some more construction needs to be done. I'm really looking forward to learning new techniques as I go about creating the interior.
Today is my mom's birthday. I miss you, Mom. Happy Birthday.
Happy Friday.