Before I get going here, a Very Happy Birthday to my beloved sister, Meredith! She and her family are on their way to a wedding, so I don't know if I'll get to talk to her directly, but let me assure you, she is the best sister, as well as a wonderful mom and wife, aunt, daughter and all-around incredible human being. I love you, Mer.
Warning: picture-heavy post ahead.
It was beautiful yesterday. No rain. I know – shocking! On a break from rehearsal, I grabbed my camera and walked around the grounds.
I discovered some cottages on a little hill surrounded by trees – just down the street from the theater.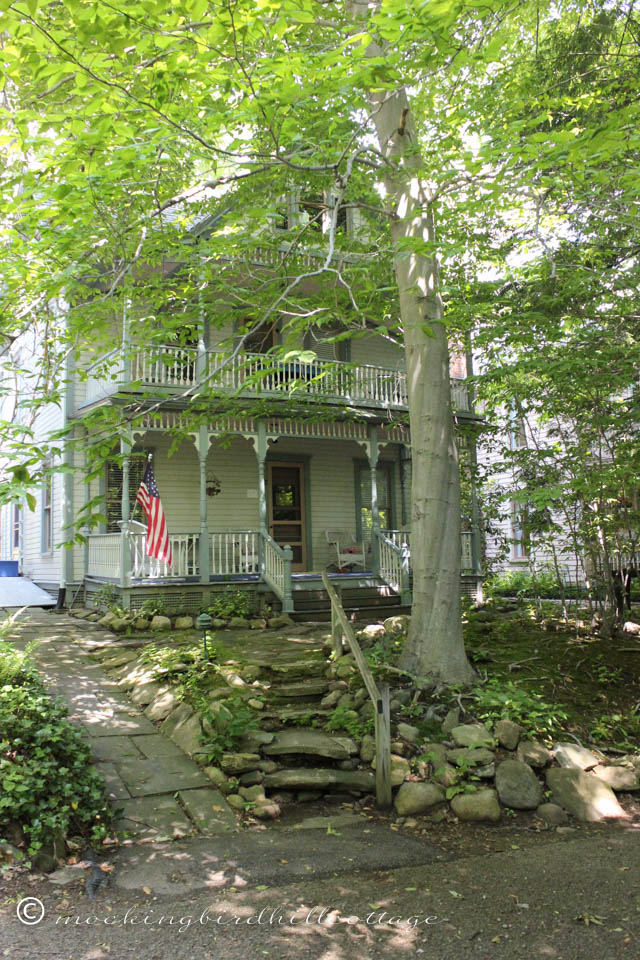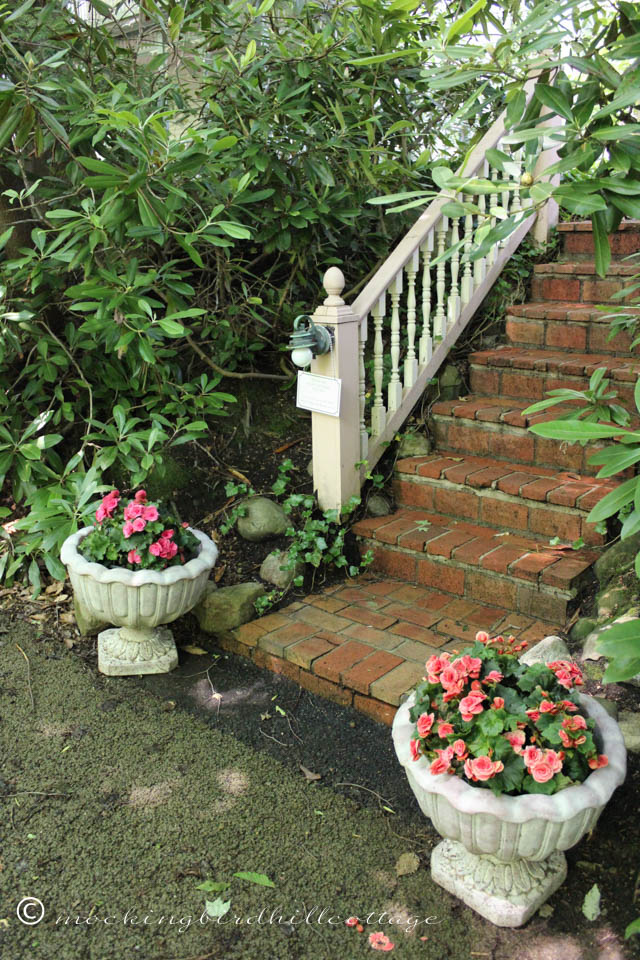 Then I walked along the lake. There are lots of charming cottages here, but there are also larger homes that are on the lakefront. Here goes.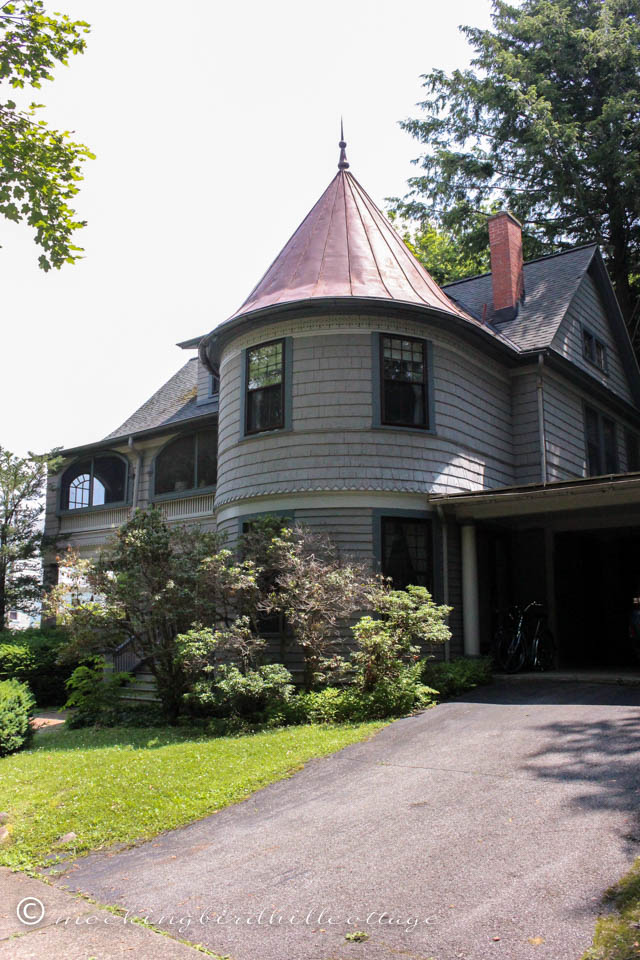 That's a copper roof – so striking in the sunlight.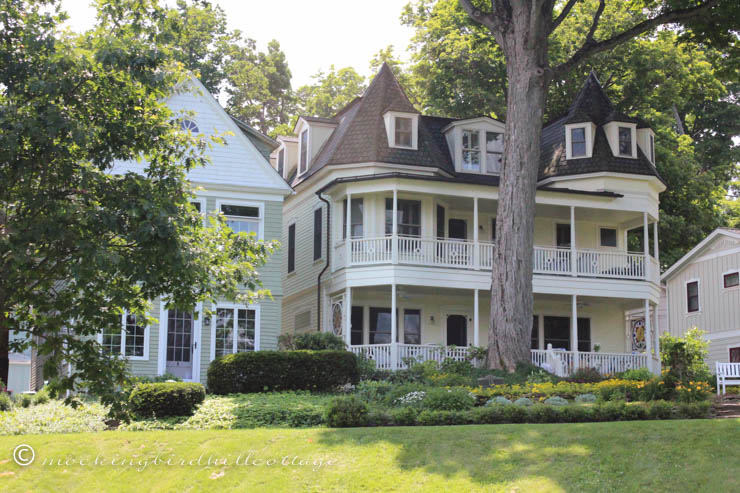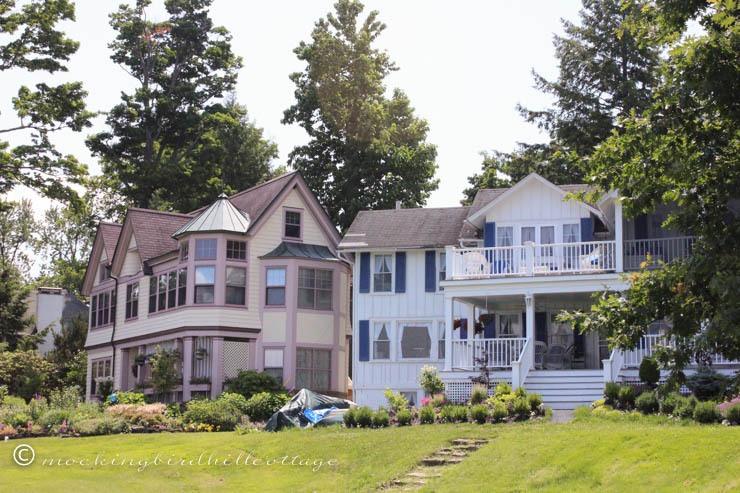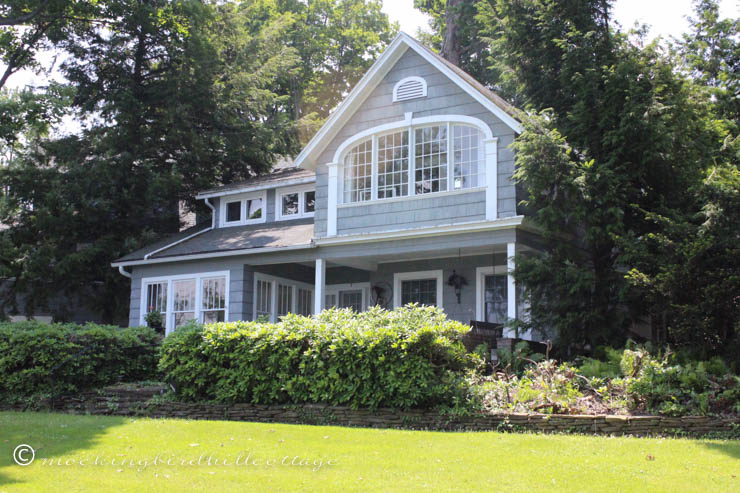 Love that window upstairs.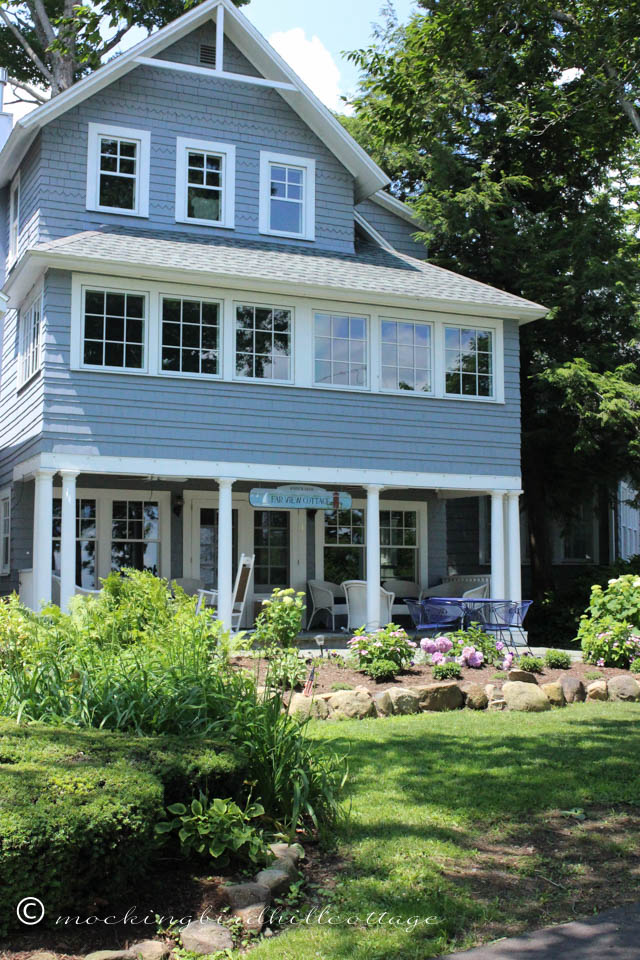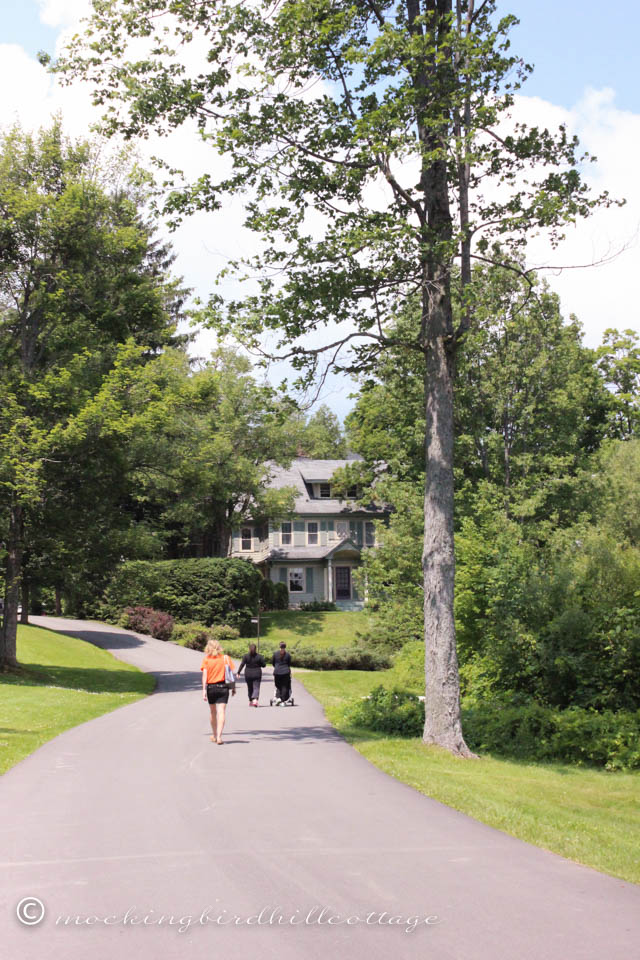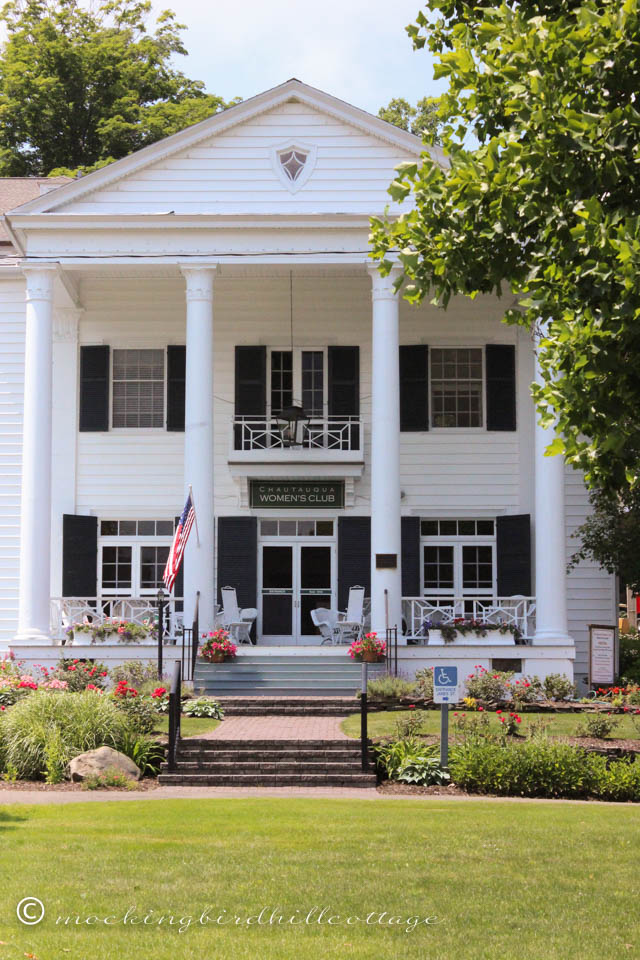 The Chautauqua Women's Club.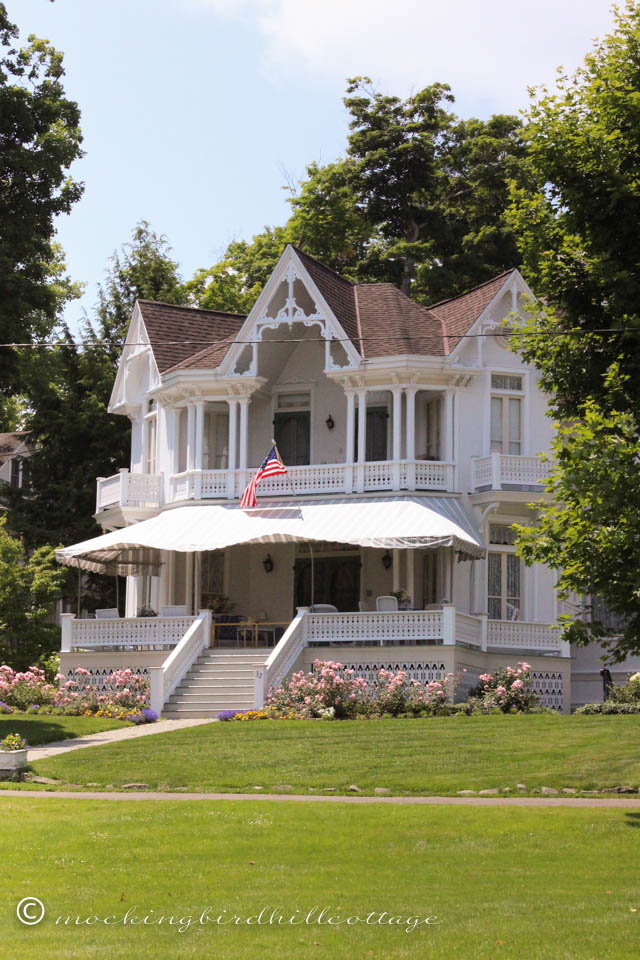 Talk about making a statement! I love this house. Incredible detail everywhere. According to the Artistic Director, it was fully restored a few years back.
Because I miss taking pictures of my flowers back home.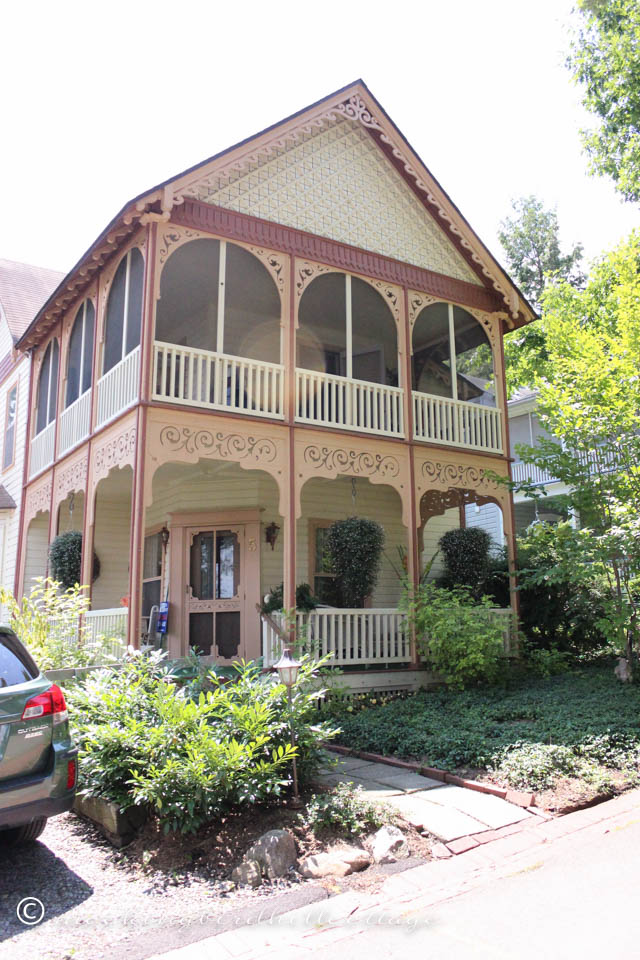 Do you remember this house from a few posts back? I thought it was pink, but it's really a salmon color. I decided we needed a close-up.
Another new favorite. Feast your eyes on the detail, from the tip of the roof on down. The upper porch is screened-in. I can't decide what I love most, but that cut-out detail that swoops and curves between the porch posts makes my heart sing.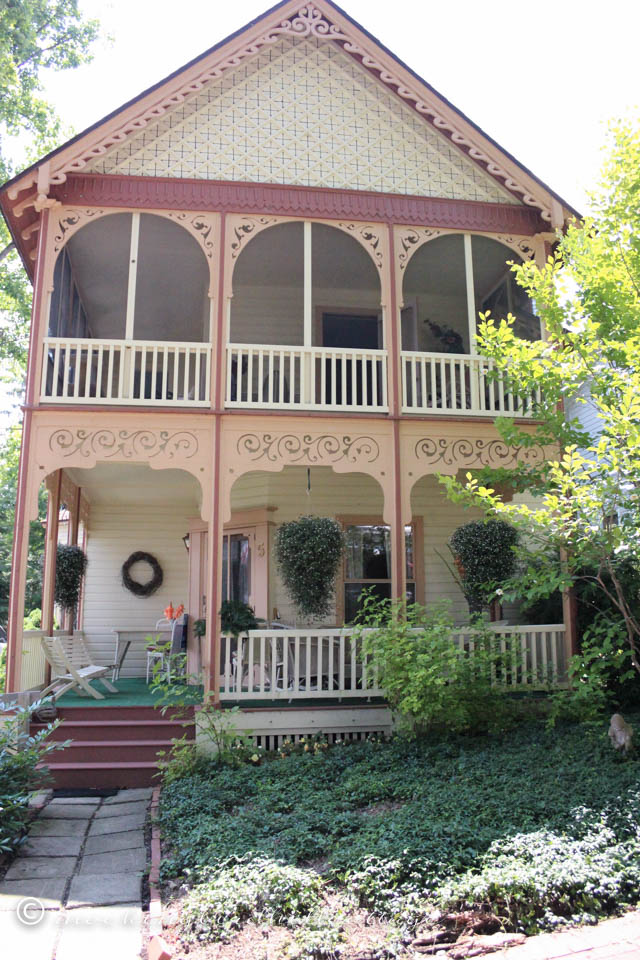 I simply cannot stand it, it's so beautiful. Many people name their cottages here in Chautauqua, so this cottage might already have a name, but I've dubbed it Salmon Cottage, nonetheless.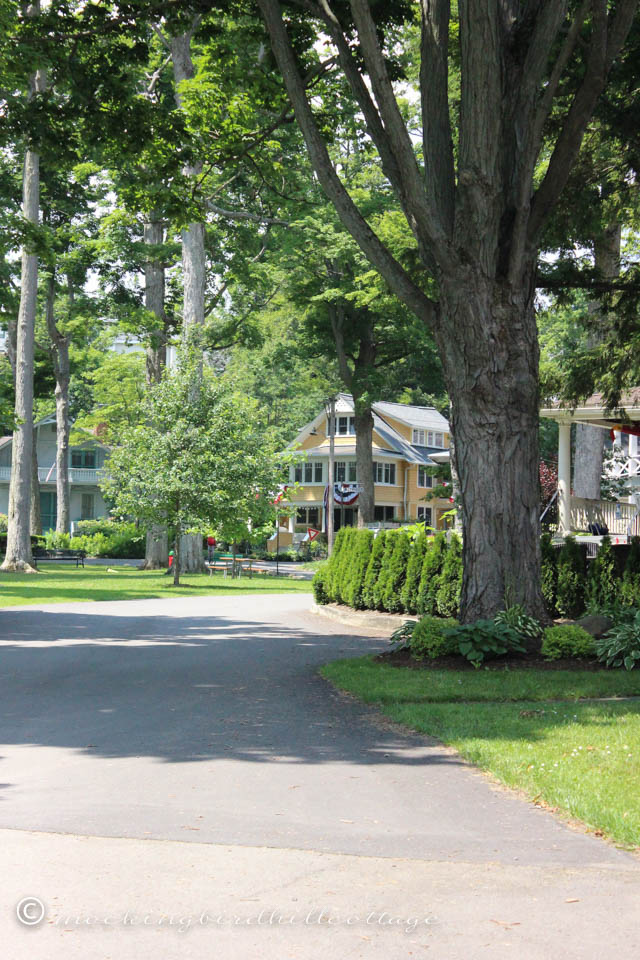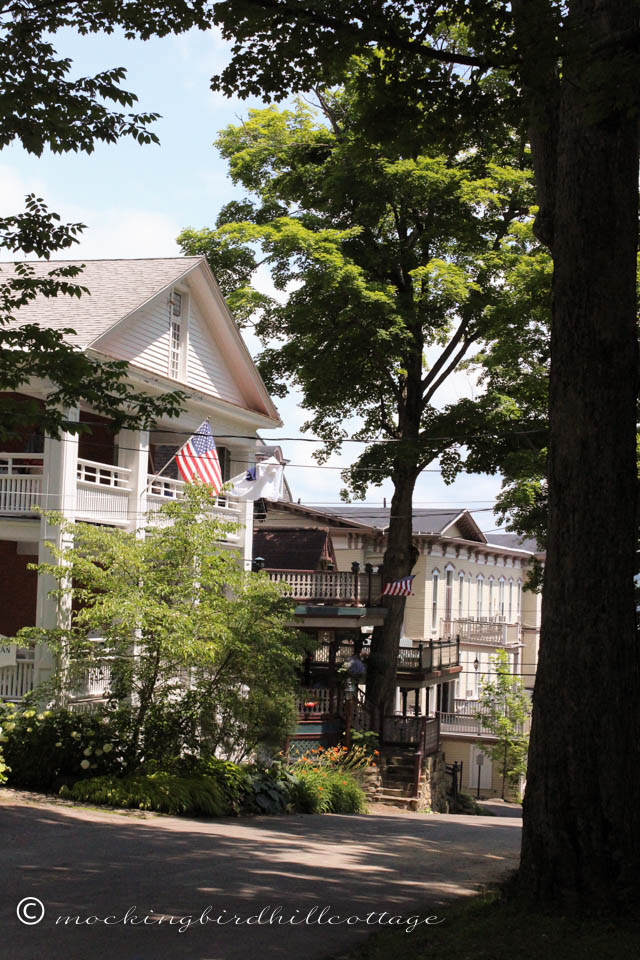 And my latest discovery – I'd never seen this one before yesterday.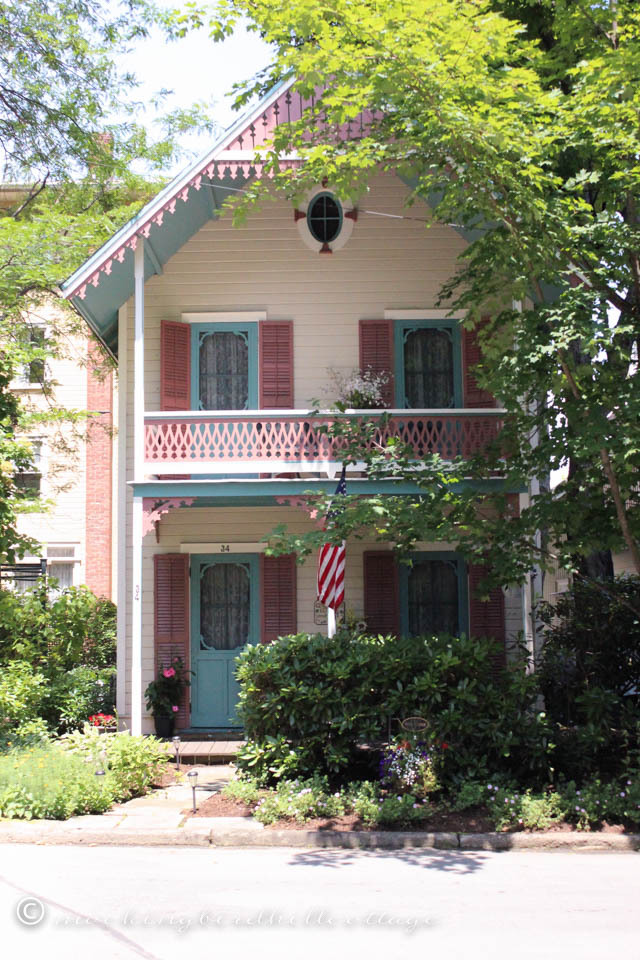 What do you think it's called?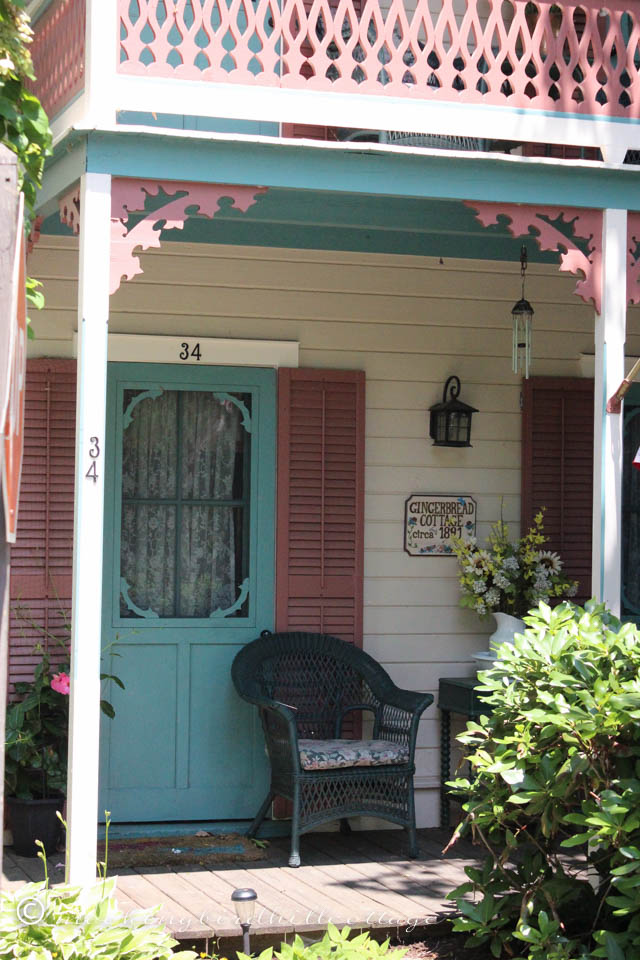 Yep. Gingerbread Cottage. Built in the same year as Mockingbird Hill Cottage.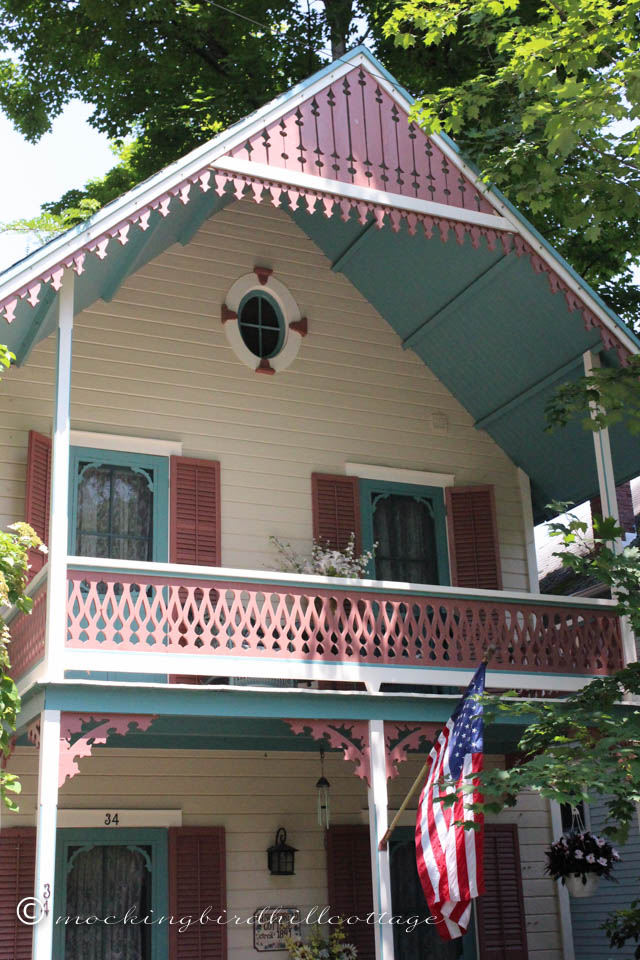 Detail.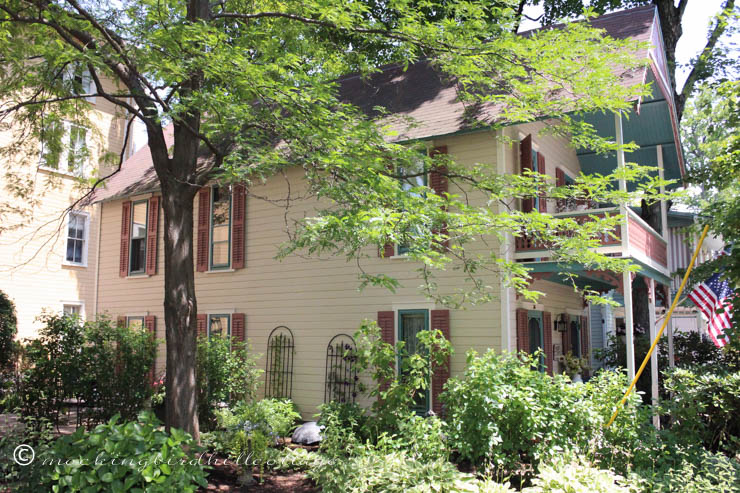 The side view – this cottage is on a corner. What a treasure!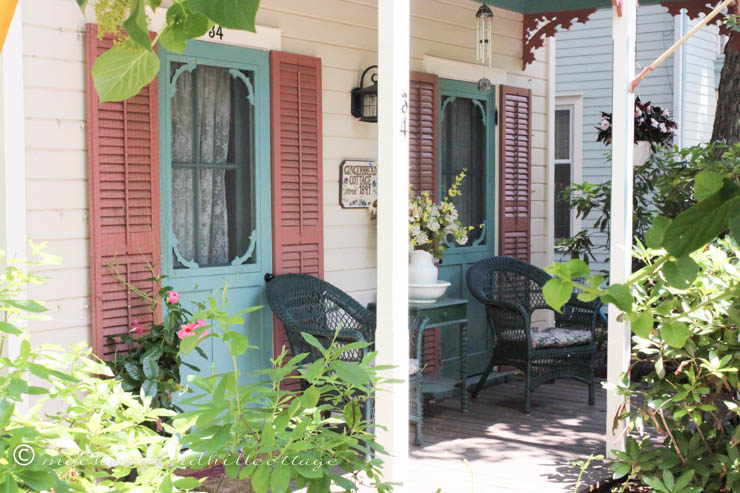 Love the color scheme. Love, love this cottage.
Chautauqua is beautiful. And as often as I've taken walks on the grounds, I'm always discovering something new, like Gingerbread Cottage.
Be still my heart.
New post up on Just Let Me Finish This Page – re: Harper Lee.
Happy Friday and Happy Birthday to my sister.