What do the weather people say? Hazy, Hot, and Humid? HHH?
Yep. We've got it.
And like an idiot I mowed some of our massive front lawn yesterday. Not all of it, I'm not totally insane, but a good three quarters of it. The irony is that I declined an invitation from Don to attend a street festival where a lot of his friends were going to be playing music. I don't do well in humidity – my sinuses and allergies go haywire and I usually end up feeling sick – so the thought of standing around in 95 degree temps, looking at a lot of people wearing tie-dyed shirts and patchouli oil, was not at all attractive. (I've never, even in my youth when it came into being, liked the tie-dyed look. Or the smell of patchouli oil.)
Then, because I wanted to do  something, I ended up mowing. In that same HHH weather.
And when Don came home, he wasn't faring too well, either. Too much heat, too much sun, too much humidity. We spent the rest of the day praising our air conditioner.
Even with all of that, that guy brought me a present – some pretty earrings that I love. xo
Some photos from the gardens: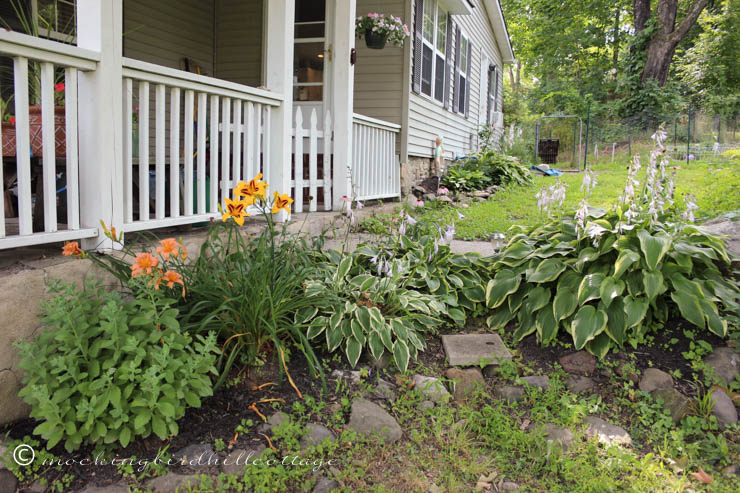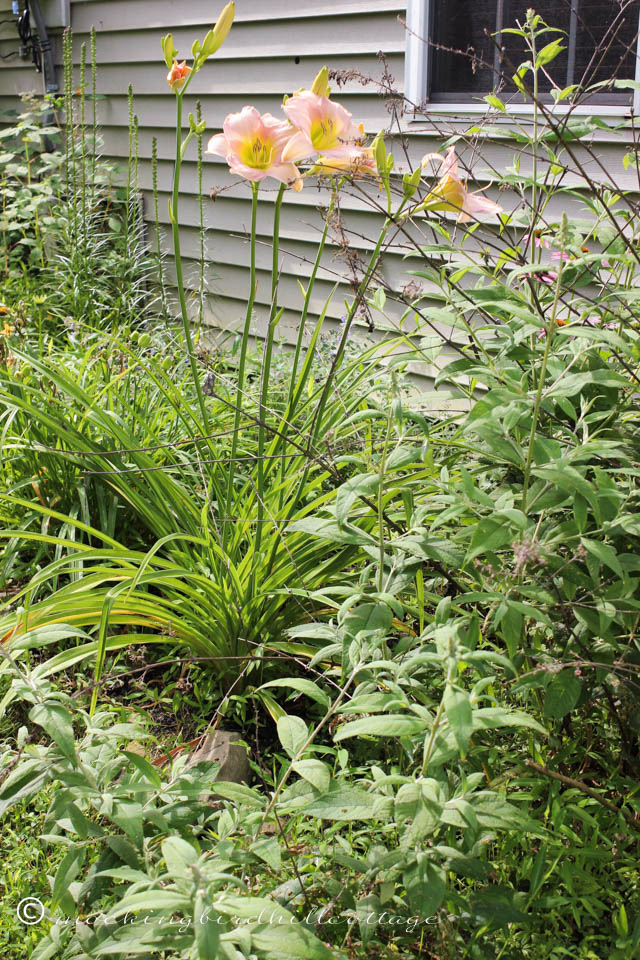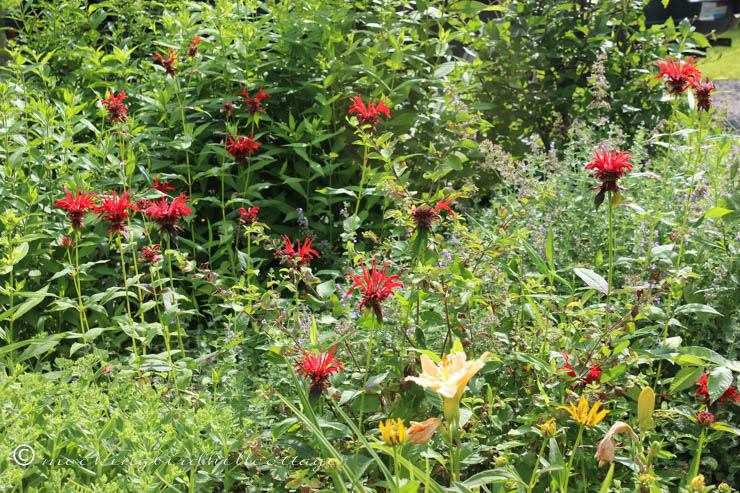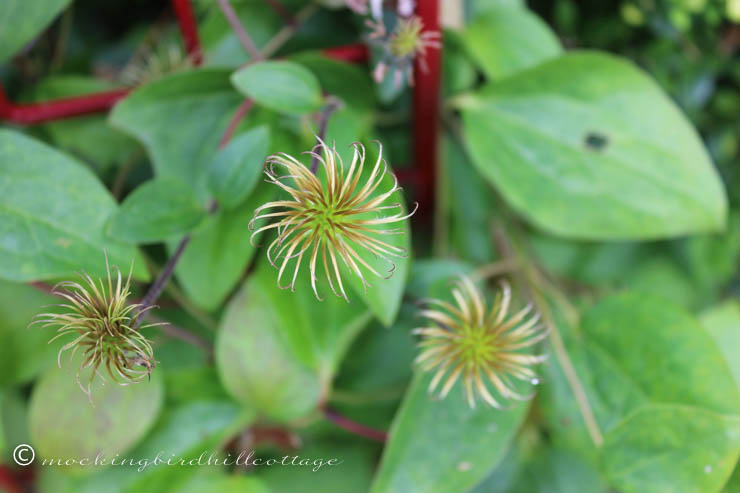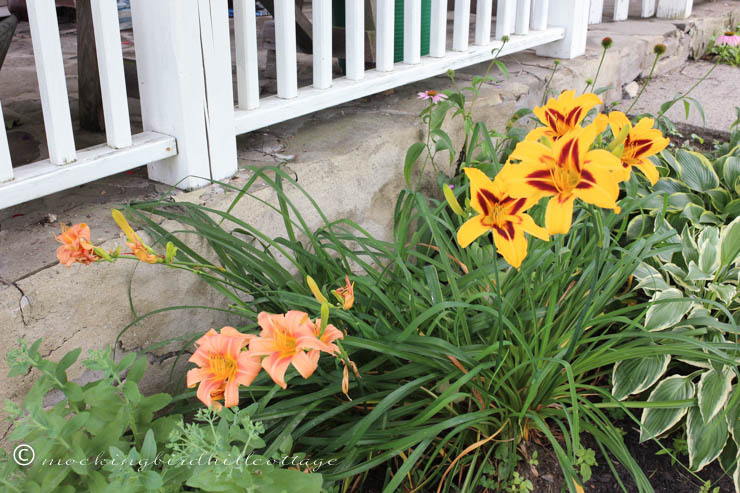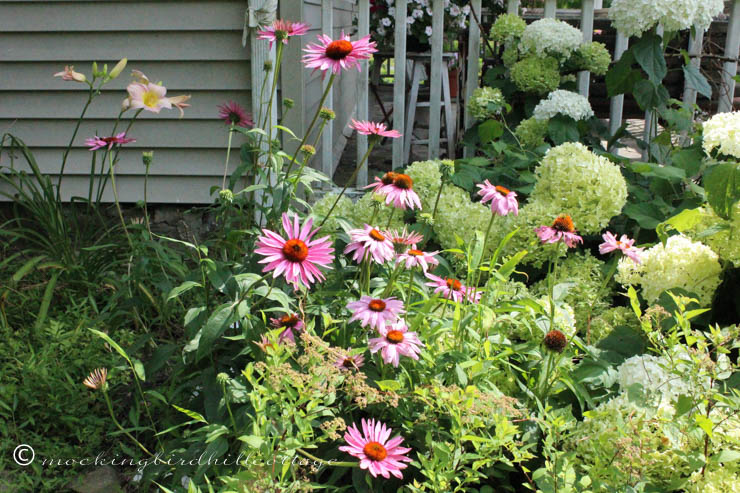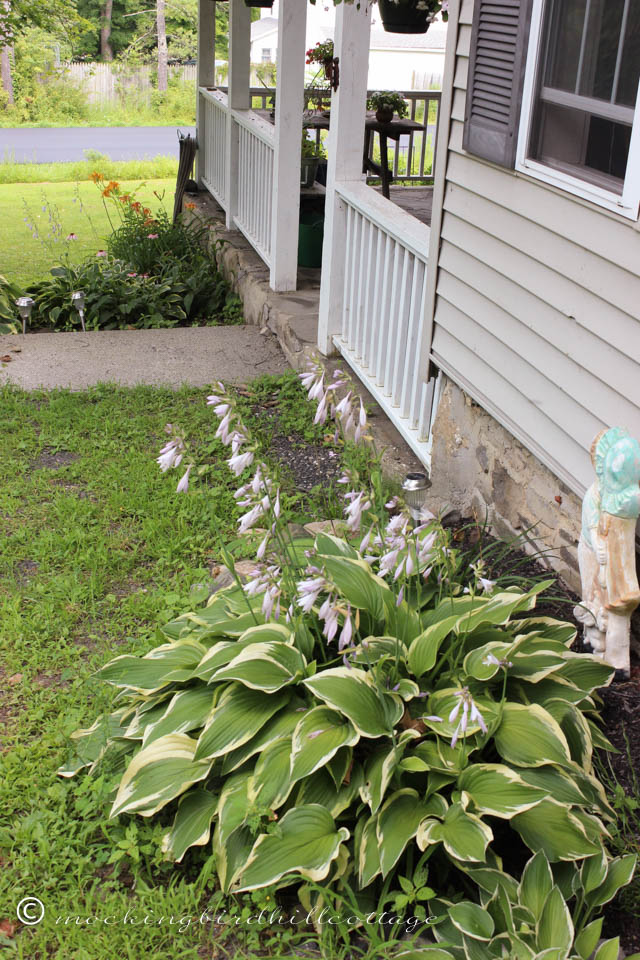 Best time in the garden: mid to late July.
What's the weather like in your neck of the woods?
By the way, today is the last chance to leave a comment on my post, Self-Care: Maintaining Balance. If you leave a comment, you'll be entered for a chance to win a $100 Visa Gift Card.
Happy Monday.