A peek at the peak of the garden, as photographed in the early evening.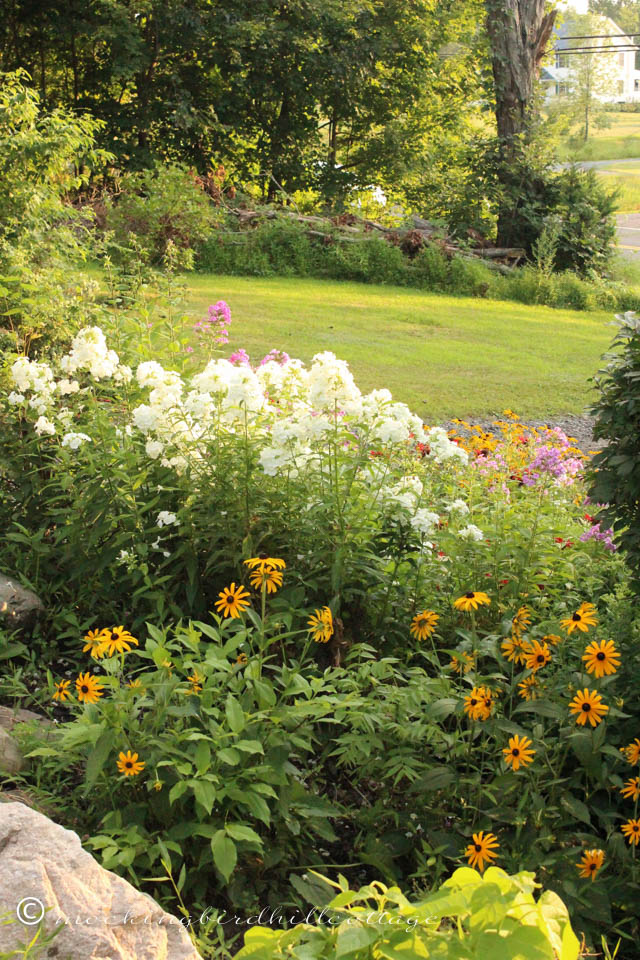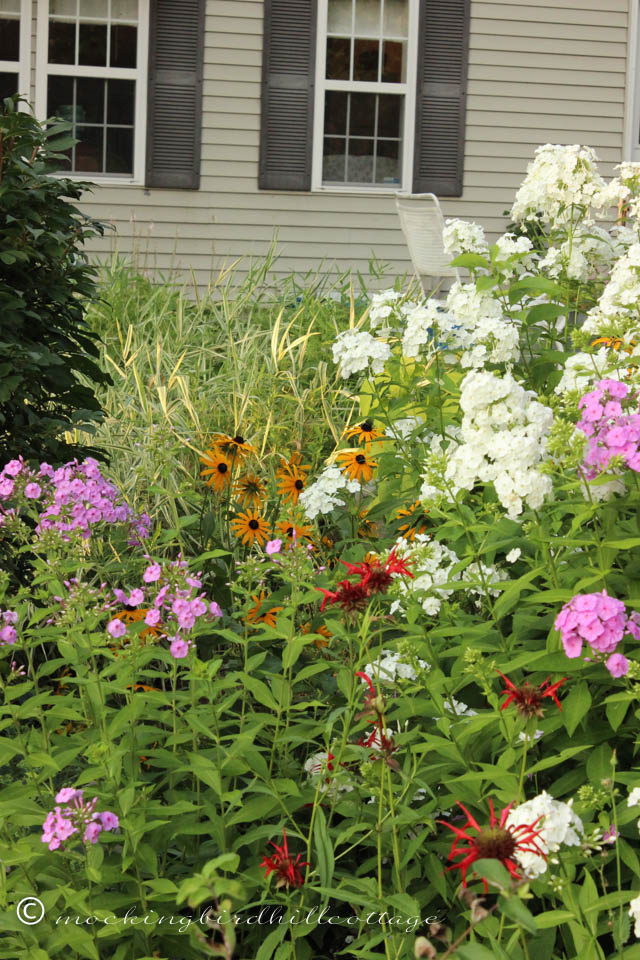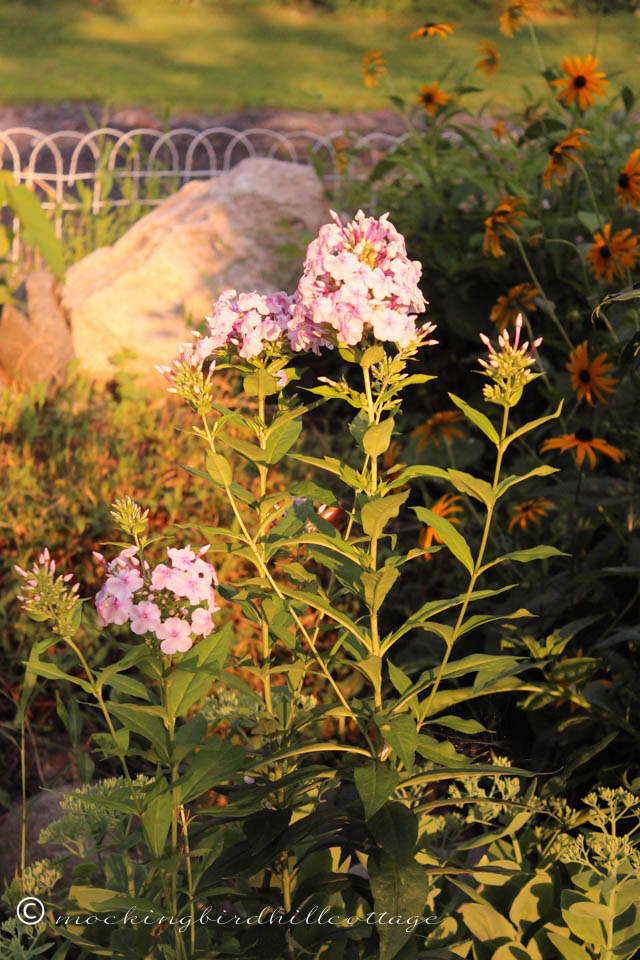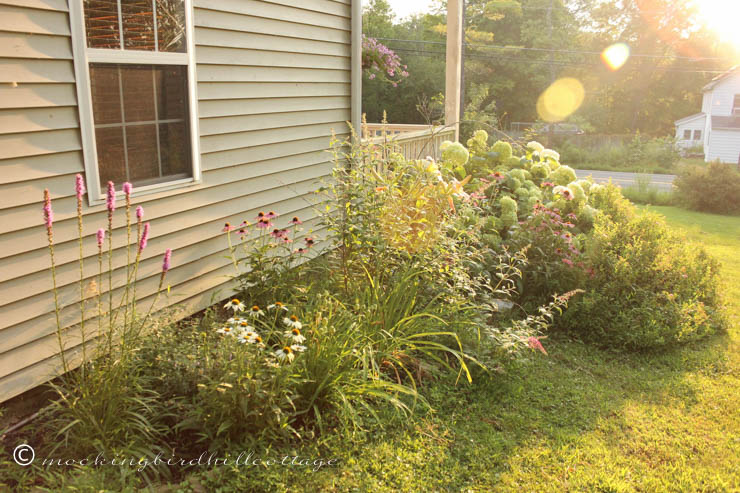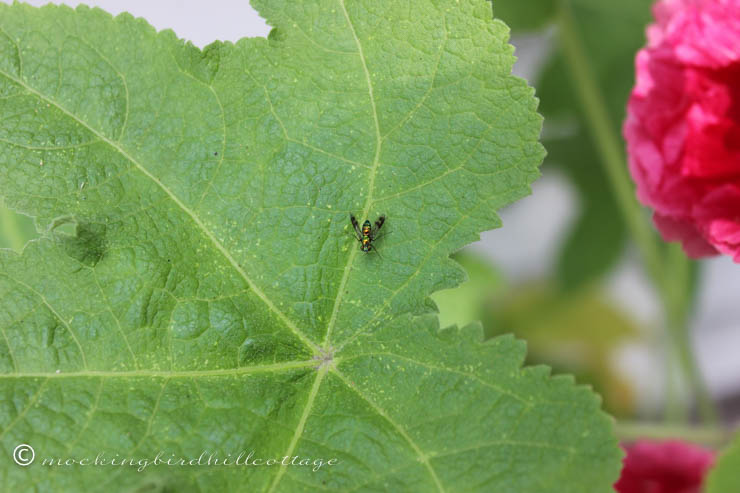 (Just because I love this tiny little winged insect.)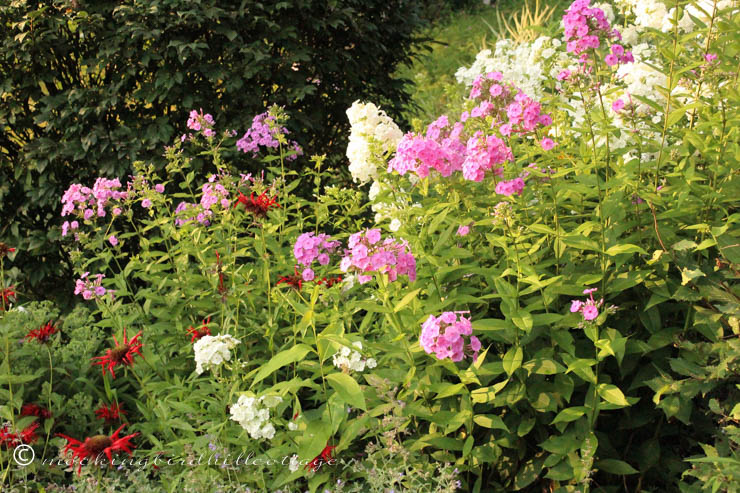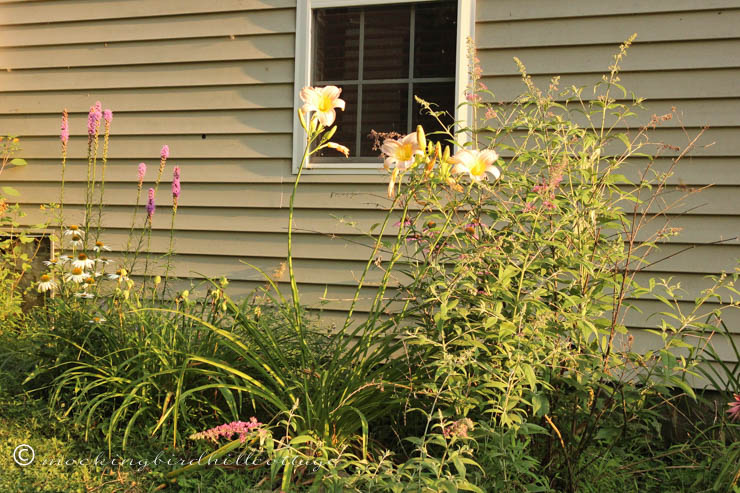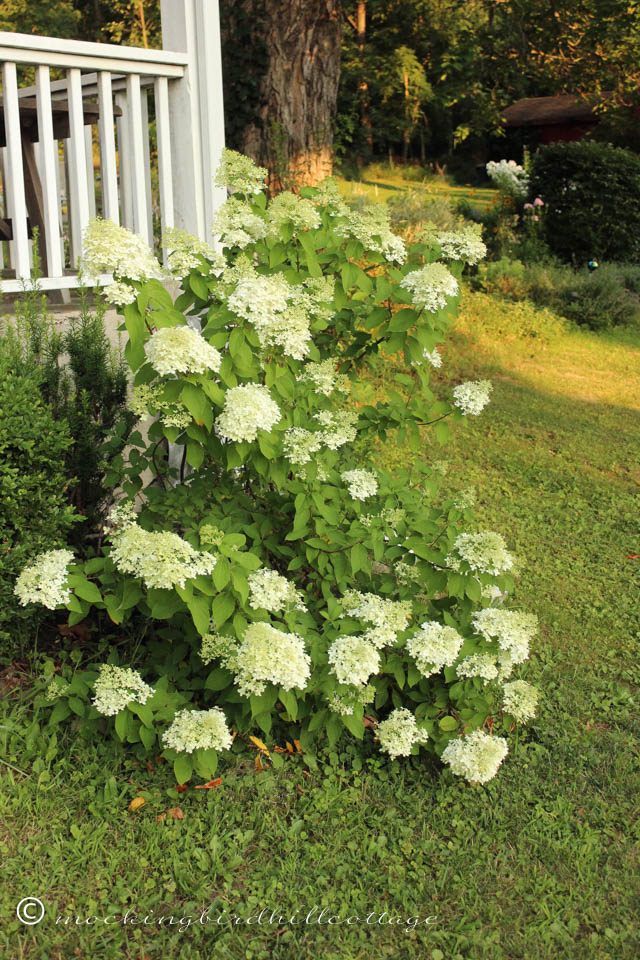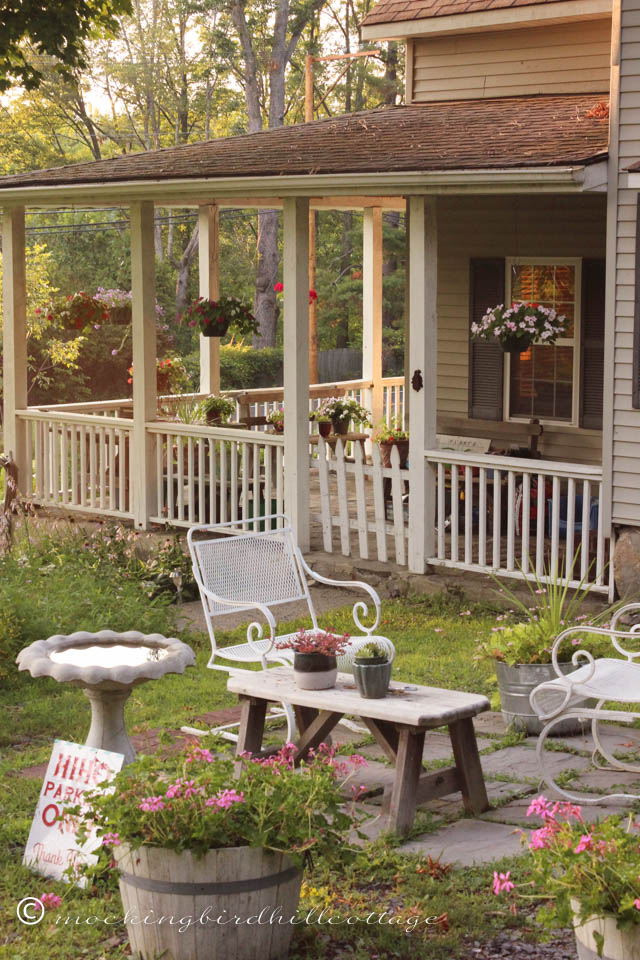 Sometimes I look at all of this and a little voice reminds me that 'living in a cottage in the country and having a garden' was a dream I held for most of my adult life. The cottage part of the dream was taken care of when moved here at the end of the summer in 2005. As for the garden, there were some sedum and hostas, but basically, this was a blank space.
I had to hold off on my garden dreams until the spring of 2006. It's taken me ten summers of digging out hundreds of rocks, amending the soil, digging new beds, adding just a few plants each spring (always on a strict budget,) experimenting, shaping, and crossing my fingers to get here. Here  to this abundant and verdant space tucked in alongside the cottage, with dense woods just a few steps away.
I pinch myself and feel such gratitude for a dream finally realized.
Not that I could afford it, but even if I could, hiring someone to design and plant these gardens was simply out of the question. Just as hiring an interior designer to decorate my home was out of the question. Good, bad or indifferent; these gardens have my stamp on them.
If you have the option when establishing your gardens, take your time. In this world of instant gratification, some things are worth waiting for.
Happy Tuesday.