Another long day yesterday. But, that's what I'm here for. The show is taking beautiful shape and is in the midst of some fine tuning on everyone's part; actors, designers, director, crew, and me. Tonight we have an invited dress rehearsal. The days are now for fixing things, rethinking things like entrances, or quick costume changes, or lighting. Lighting is a key element in this production as most productions of Our Town  are bare-bones in terms of set, which is as it should be and as specified by the playwright. The lighting designer is the same guy who designed A Raisin in the Sun last year – he was also my roommate during last summer's stay.
I had a little time to take a short walk yesterday. And to take some pictures.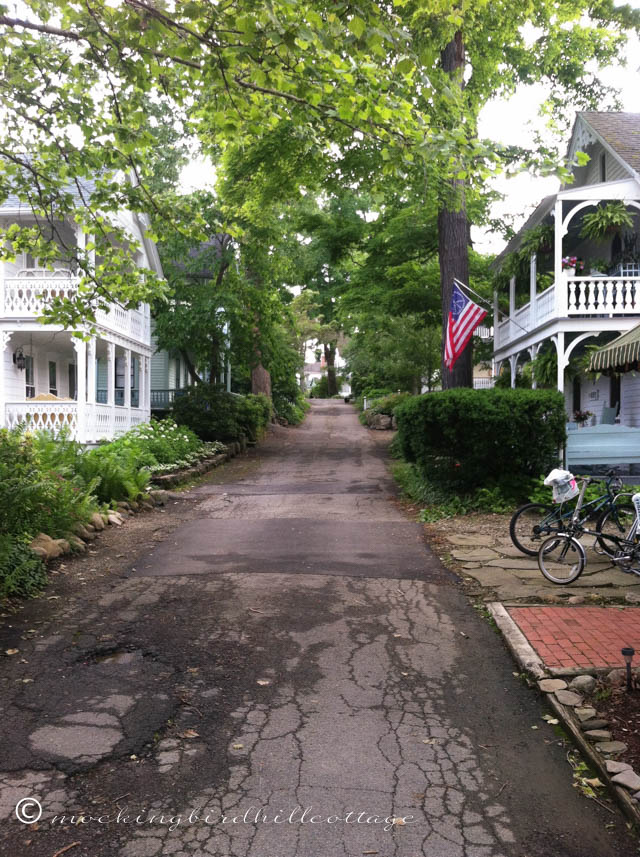 Street scene, per your requests. My favorite white cottages are on this street.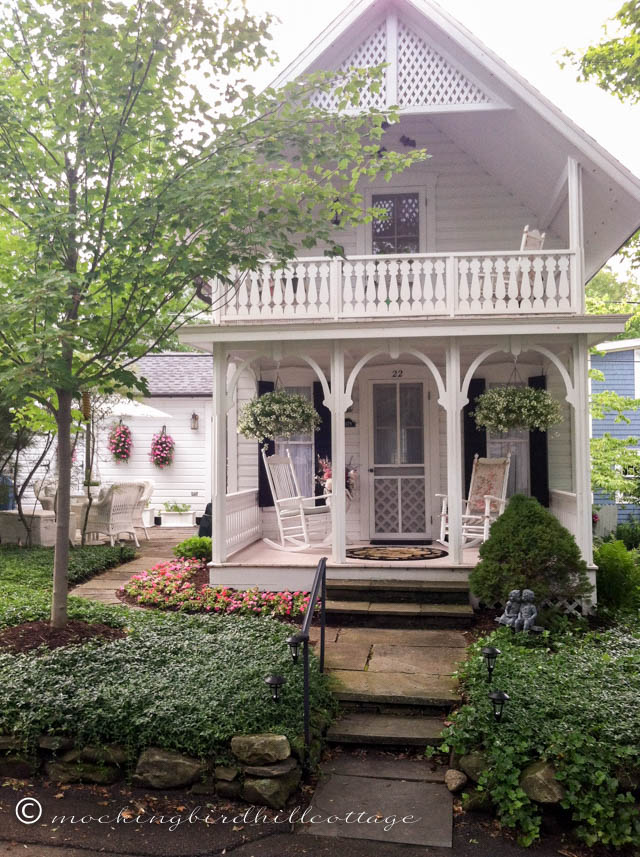 Speaking of the white cottages, here's a close-up of one of my favorites, sans umbrella on the porch. You can see the garden seating area on the side of the house. I want to go inside.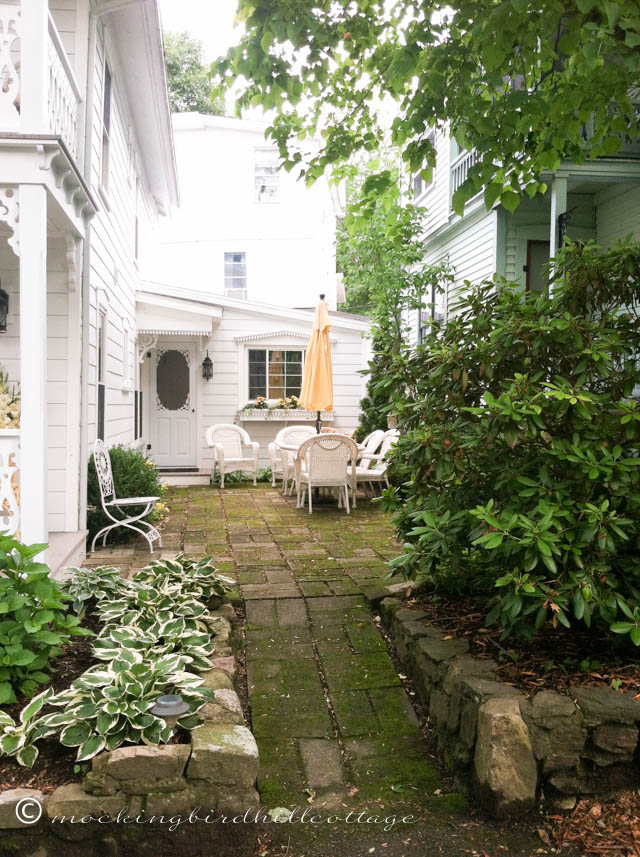 And a close-up of the side garden at the other white cottage. These cottages are so beautiful, I can't stand it.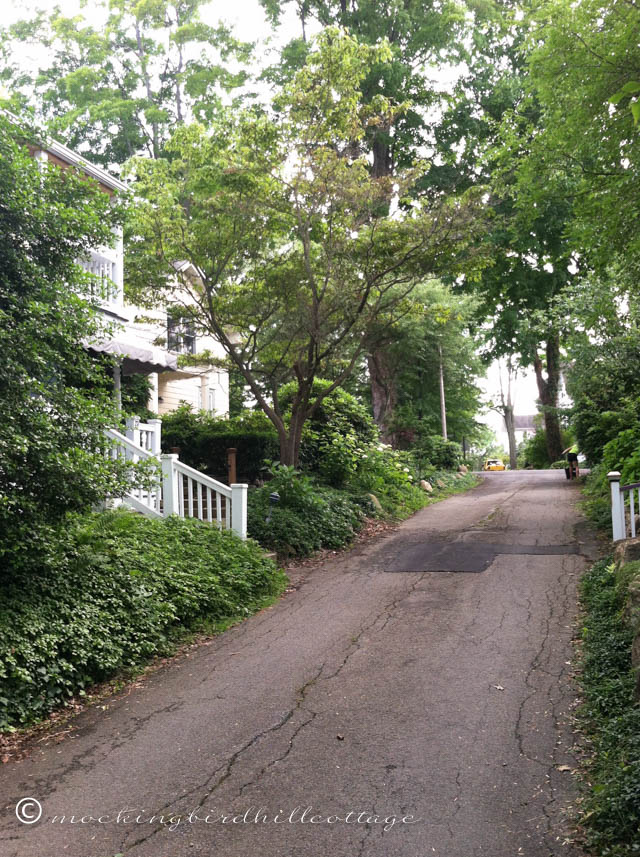 Street scene number two.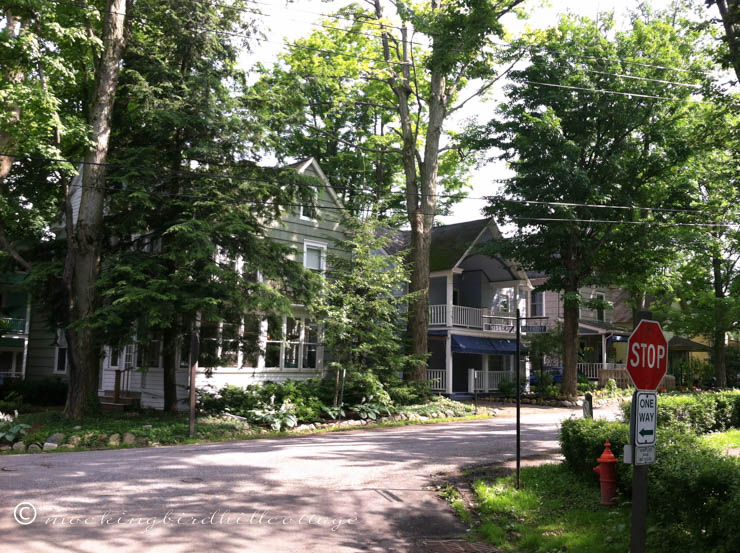 Street scene number three.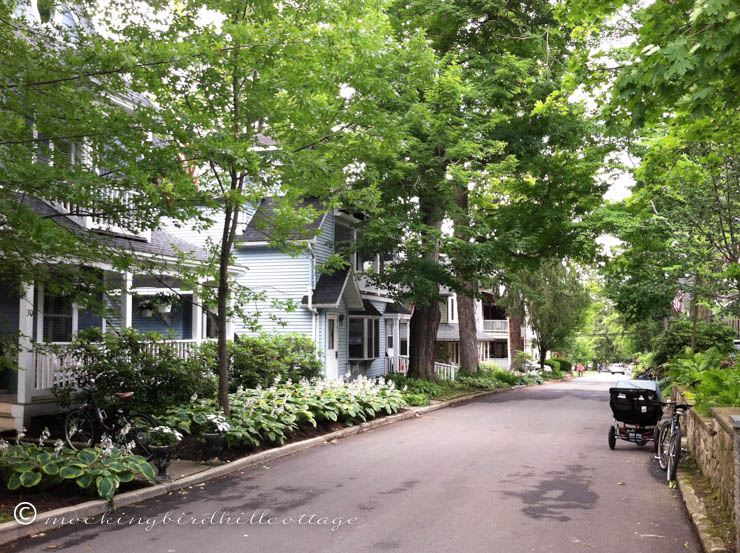 Street scene number four.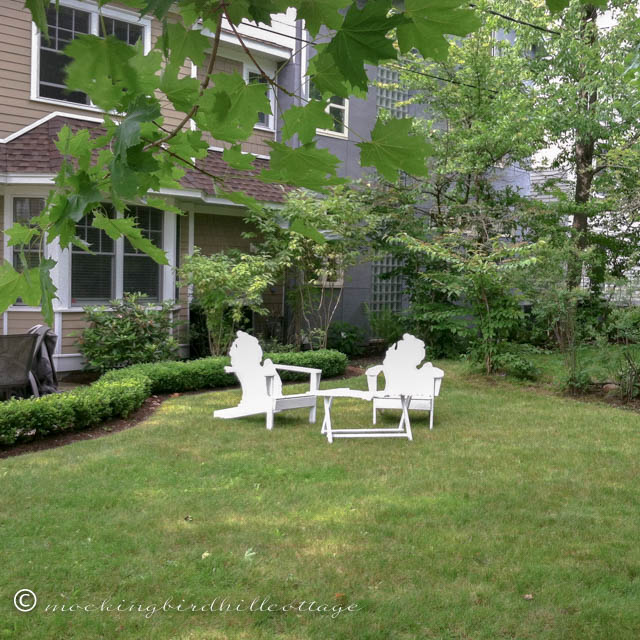 I fell in love with these chairs last year: Michigan Adirondack Chairs – my home state. And this year, I noticed the table is in the shape of the Upper Peninsula.
I would like a pair, please.
Happy Thursday.