You guys are the best. Thank you. You're as thrilled as I am about the article in American Miniaturist. It's so fun to share it with you – it's not as if I have a lot of friends and neighbors who are into dollhouses! You made my day.
A day, I might add, where I felt like my brain was functioning at about half its normal level, where I had no energy at all. Neither did Don. My guess is that it was a combination of a couple of things; very muggy and humid weather, which always makes me congested and tired and sluggish, and the fact that I was letting go of Work mode and relaxing into Back Home mode.
But nothing stops me from taking some pictures: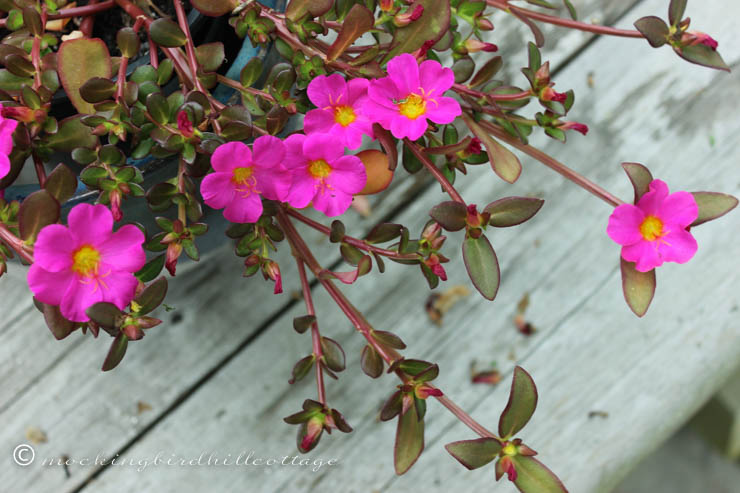 Portulaca on the Funky Patio.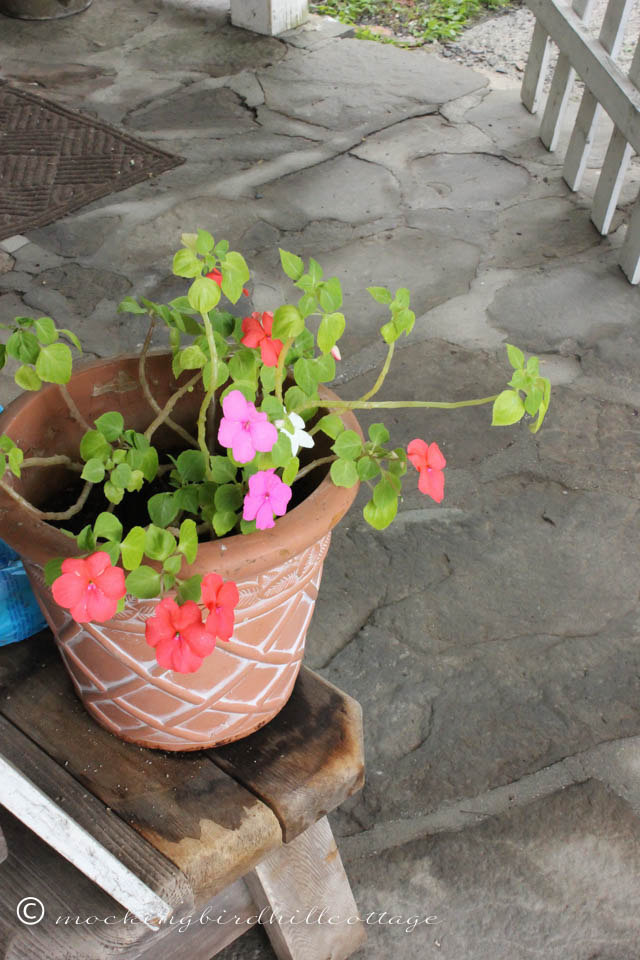 Overwintered impatiens. Hurrah!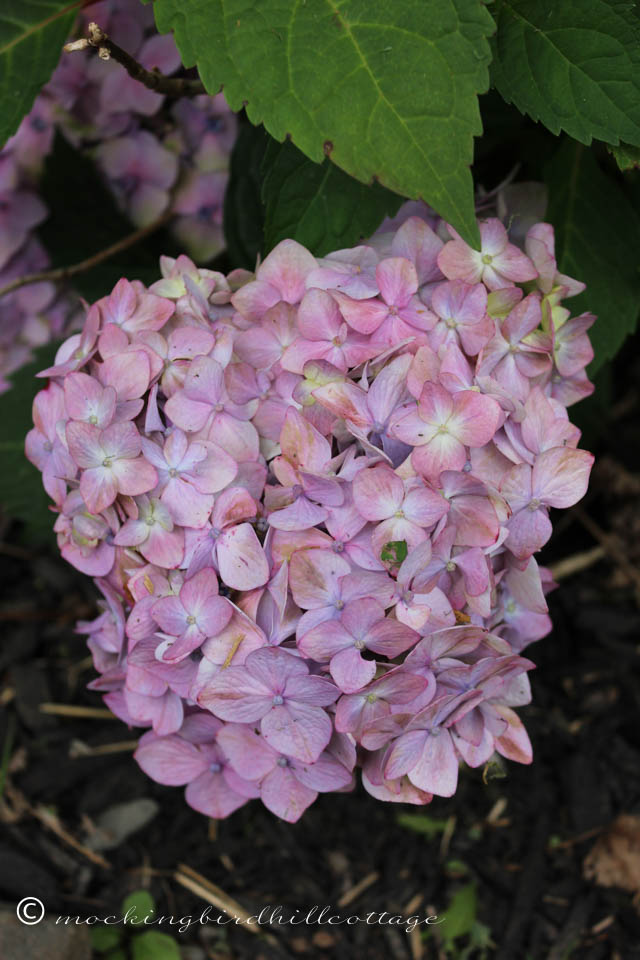 Remember the Endless Summer® Hydrangea I planted last year? (Click the link if you want to read about it.) The blooms were a deep purple when I received it in the mail. Bloom color depends on the pH of the soil. I don't fancy manipulating the soil to get a certain color – I like the element of surprise. The blooms this year are fat and lush and a soft lavender. They're gorgeous. It's looking very healthy and is much bigger than last year.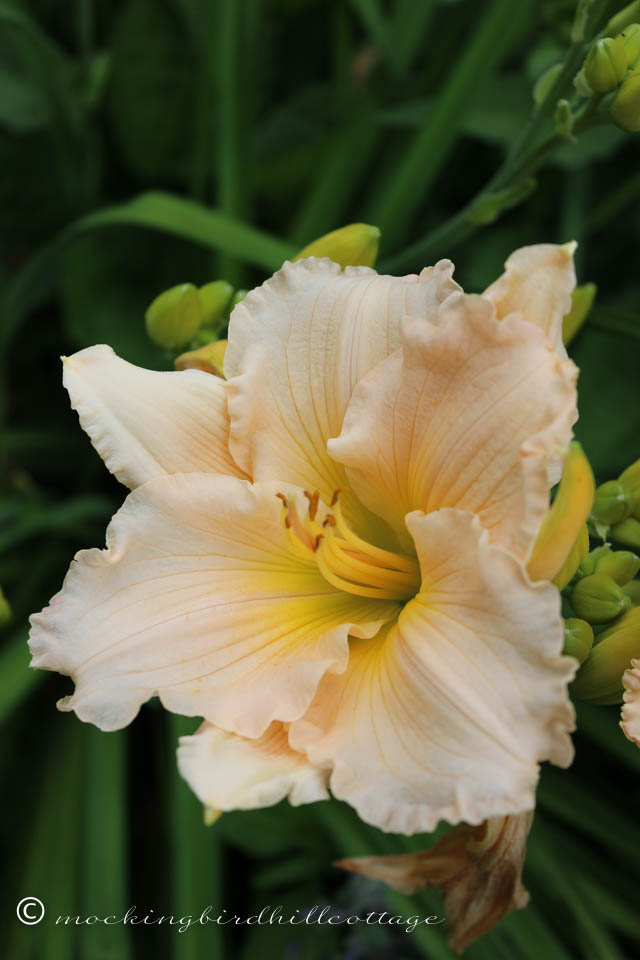 I have a lot of day lilies on the property, but this one (Sssh! Don't tell the others) is my favorite. And there are so many  of them this year! All that rain has resulted in a lush, overgrown-looking big garden bed. Just my style.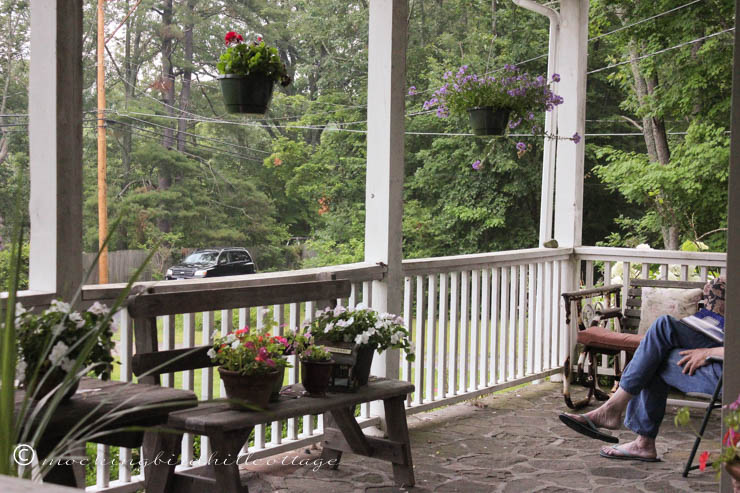 Don likes to sit on the porch in the morning. Note new utility pole, replacing the one that snapped in two during the Microburst and pulled those lines you see down to the ground.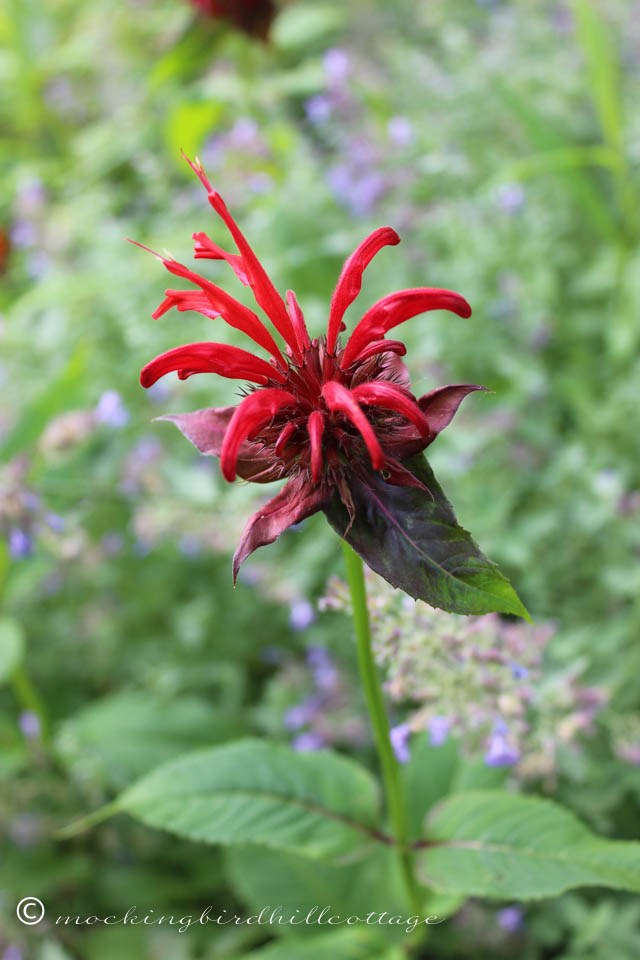 The bee balm I planted to replace the plants I mistakenly yanked out of the ground is doing very well. I also found a few plants that I somehow managed to miss and they're doing well, too.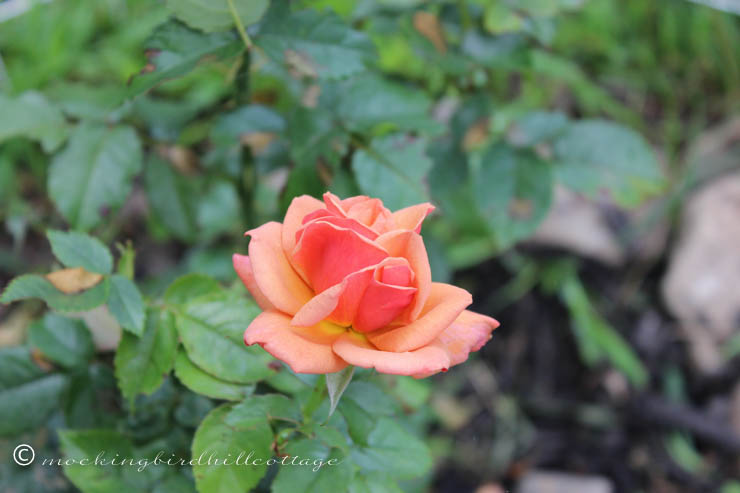 The remembrance rose – in memory of my mom.
Unfortunately, the dreaded Japanese Beetles are eating up the roses in front of the porch. I won't use chemicals, so I'm currently researching non-toxic sprays. Two of those rose bushes are older and they didn't come through the winter all that well. I had to cut them back.
Sometimes I think it might be better to simply remove them.
We'll see.
Happy Wednesday.