Some days are just strange, slightly edgy, a bit frustrating – and sometimes heartbreaking (more on that later). Yesterday was one of those days. Scout was not having a good day, though she's been fairly spry of late. I'm narrowing the possible reasons why down to this one: when it's really humid, she simply doesn't do as well. And it's incredibly hot and humid out there.
Well, neither do I, so I understand.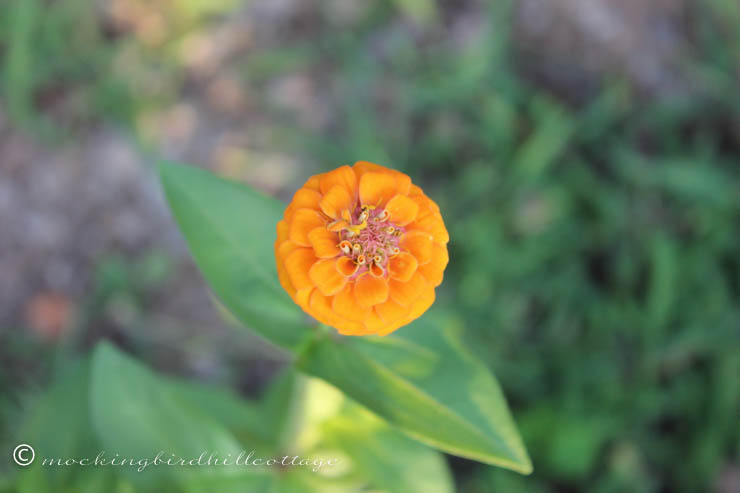 Like my mother before me, who probably passed this particular knee-jerk reaction on to me, I hate spilling things. There's been a fair amount of spilling going on lately. Don always wonders why I overreact in those situations. Like mother, like daughter, say I.
The car had to be taken in as part of the exhaust system had detached. Hang in there, 2001 Honda. You're old and rusty, but you're a real trooper. We love you. We need you to keep it together a bit longer, please.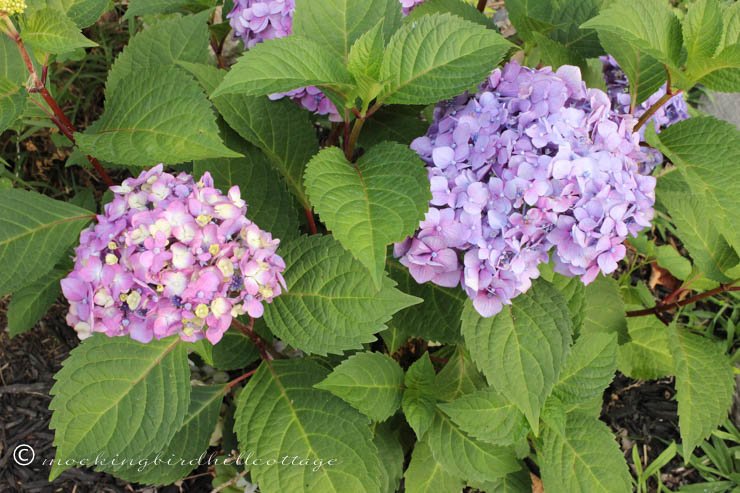 Don traveled into the city for an audition – navigating around Manhattan in 90 degree weather – only to have the casting director come out before the audition to warn him that the director (some up and coming theater wunderkind) "probably won't say anything to you."
I've done my share of auditioning in the past – on both sides of the table – and it costs nothing to be nice and friendly. Nothing. That kind of self-absorbed arrogance really ticks me off. Everyone who steps into that room has spent time preparing the audition, has spent money to travel to the audition (whether it's by subway or train or bus), and deserves to be treated with respect.
Don't get me started.
While working on my top-secret miniature project, I made a mistake that I hope I was able to fix. I'm not sure. Fingers crossed. But I was really annoyed with myself.
And then I found myself enraged and sickened by the actions of the Minnesota dentist who killed a beloved lion in Zimbabwe, by luring him out of the protected preserve in which he lived, shooting him with a crossbow, tracking him for hours and hours as he struggled in great pain, finished him off, beheaded him and skinned him. But not before triumphantly posing with his 'trophy.' Oh, did I mention that he paid $55,000 for that kill?
I know, believe me, that animals are hurt, hunted, betrayed, abused, every minute of every hour of every day. At times, I find I cannot handle seeing another picture of a neglected or abandoned animal. Sometimes my Facebook feed, because I am a supporter of animal welfare groups and many of my friends are, as well, is too much for me to bear. This one, however, this one, made me so sick to my stomach and so angry that I couldn't click out of the story. I signed petitions. I went on Yelp's site to rate his dental practice – thinking that prospective patients might want to know about this dentist's history of trophy hunting. I did everything I could but personally grab him and wring his neck – and believe me, I felt like doing that yesterday. I feel the same today. And, of course, in the end I'm powerless – all of that activity probably achieved nothing.
I don't understand this mind set. I don't understand the mind of a man or woman who needs to prove something to themselves by hunting a beautiful, and many times endangered, animal and then pose with their kill. The only thing they prove is their lack of any sort of moral compass.
Oh, friends, I didn't mean this to turn into a diatribe of any kind. I'm just heartsick today. The truth is, I'm heartsick about this sort of thing most days. But yesterday's news sent me off into a tailspin, so much so that when we were watching a movie in the evening and one of the characters abandoned a cat, I couldn't take it. I went to bed.
We're fine. There is much to be thankful for. But there is also much sadness in this world.
I'll close with a hollyhock update.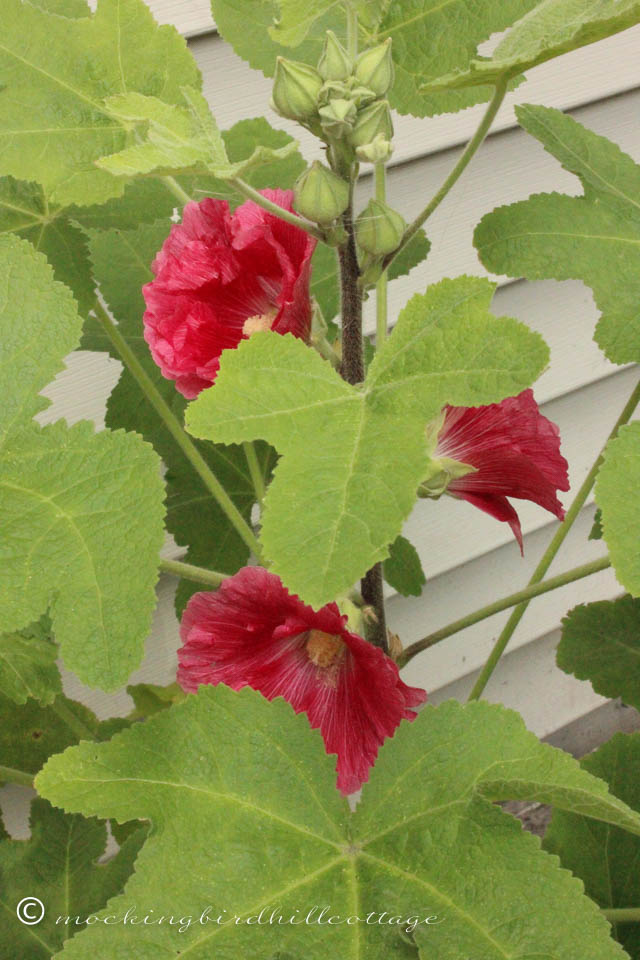 Thanks for listening.
Happy Wednesday.