First – and foremost – it's the 21st anniversary of the day I met Don.
Happy Anniversary, my love!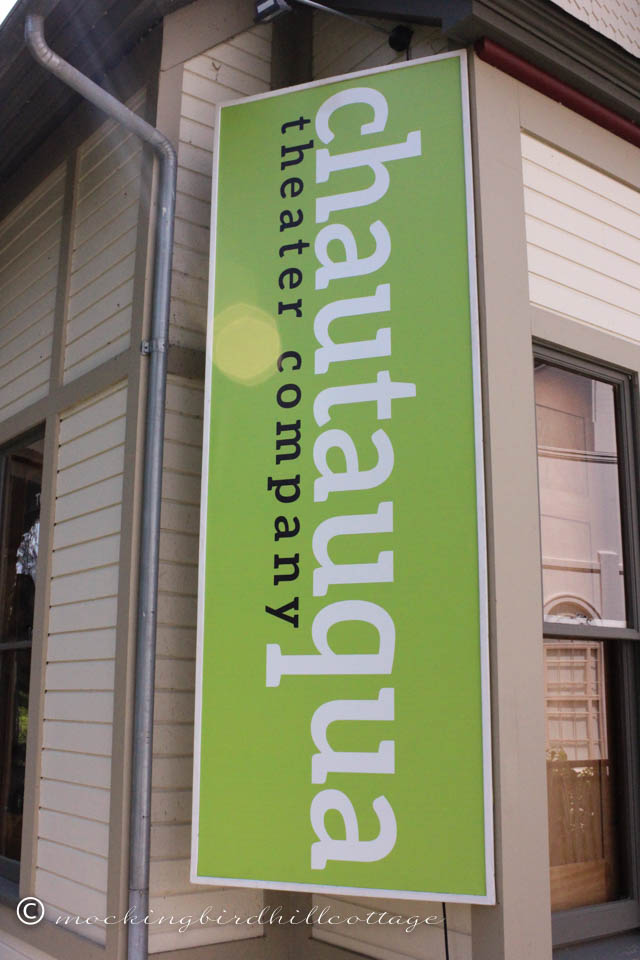 And of course, we open Our Town  this afternoon, and the party will commence afterwards at the lake. Don't know how long I'll be there, since I have to get it together, i.e. pack, for my departure tomorrow morning.
Last night's preview went very well indeed. It's a lovely production. Everyone is doing beautiful work. The audience loved it. We're opening this afternoon instead of tonight because it's the 4th. Have to say it's weird opening on a matinée performance!
Some views of the lake: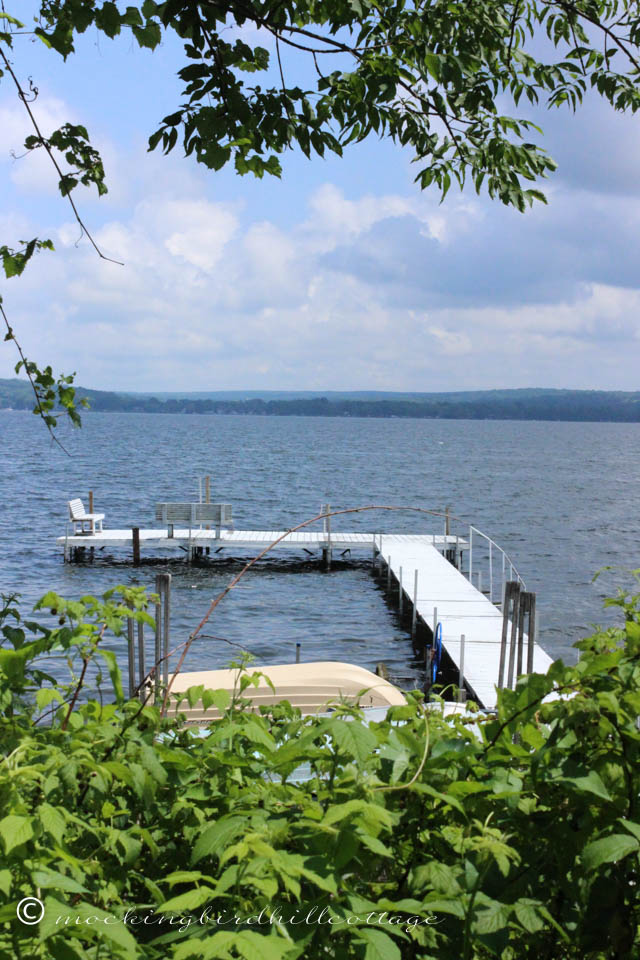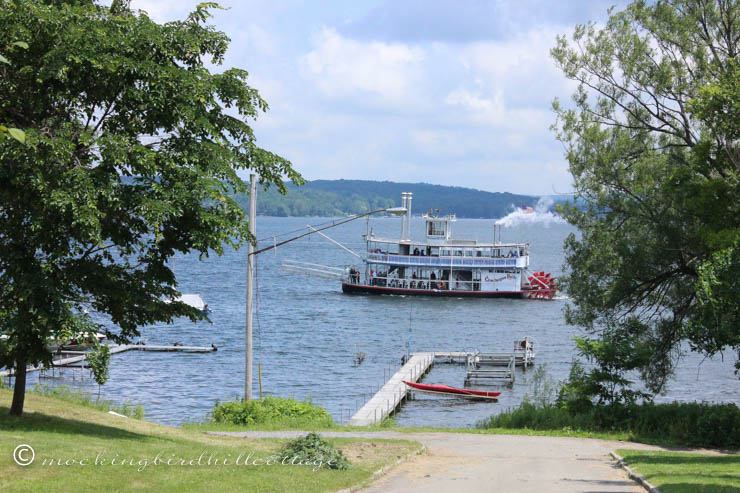 The Chautauqua Belle, a paddle wheel steamer.
I managed to speed walk to Chautauqua Miniatures late yesterday afternoon on the only break I had all day. It was hotter than I thought and I was exhausted afterward, but I roused myself enough to buy a few more minis.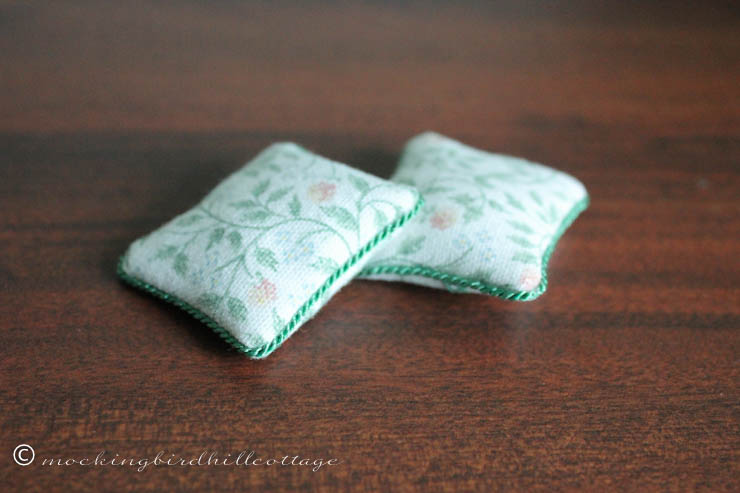 Some cushions for the green 'wicker' chair that will go in the rooftop garden.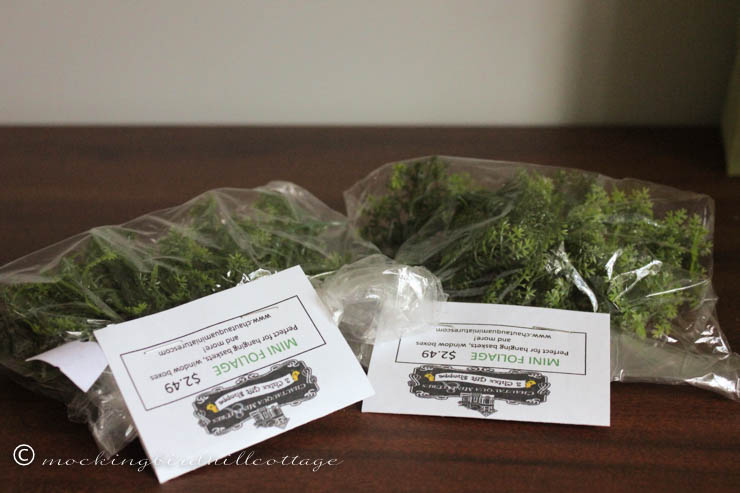 Mini Foliage to work some magic in the garden.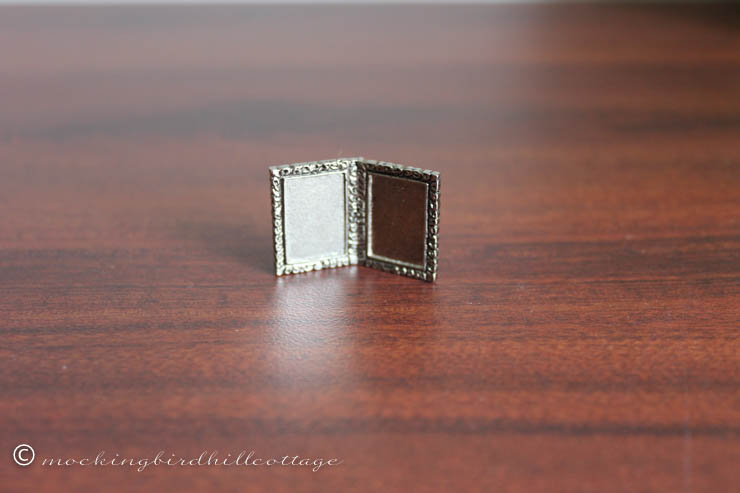 A lovely little frame – made by the same company that made the miniature Roseville Pottery.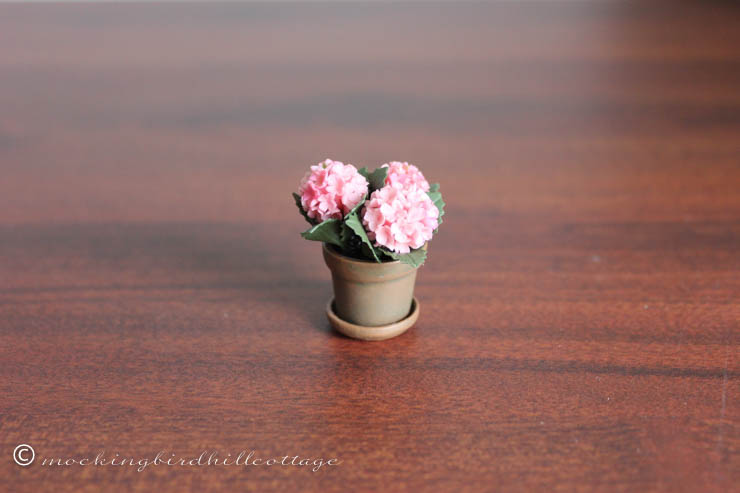 Potted hydrangeas.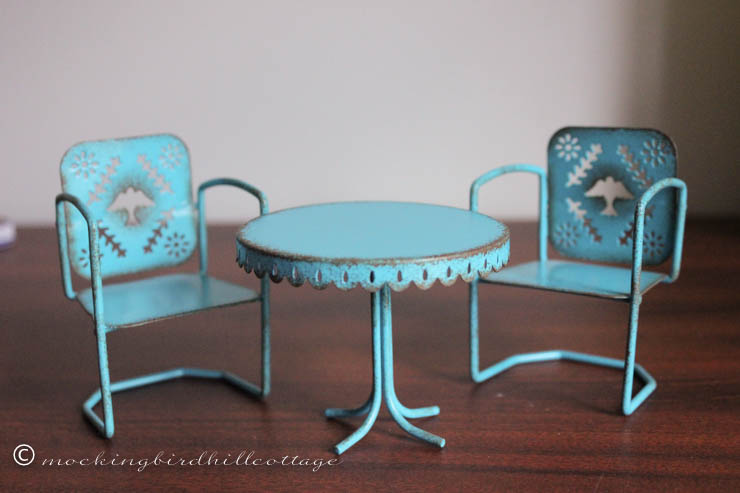 And these. Need I say how much I love them?
Happy Anniversary to Don and me, Happy Opening to everyone in Our Town.