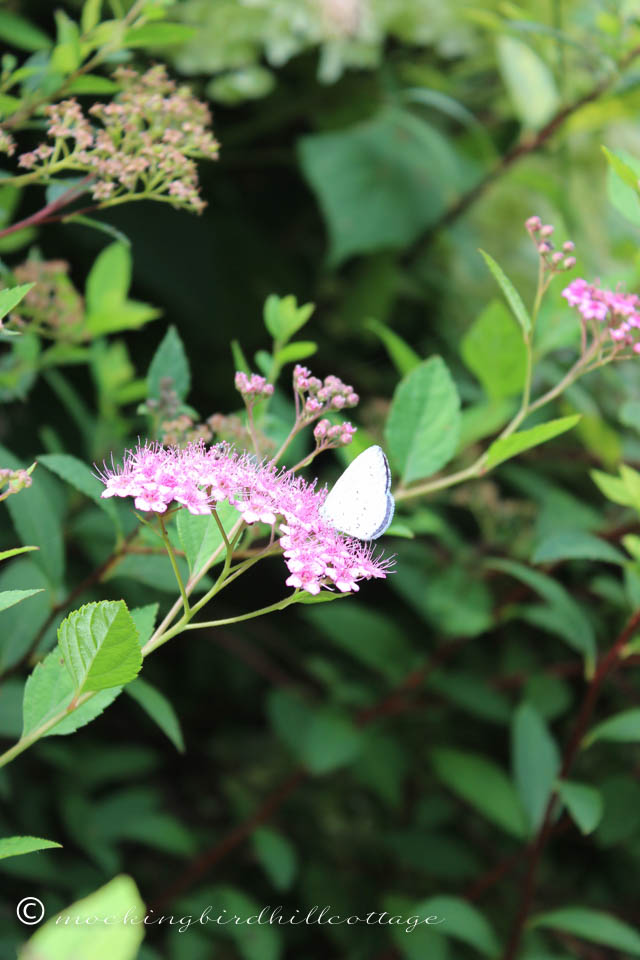 Thank you, little moth, for staying on the spirea for quite a long time. I enjoyed taking lots of pictures of you.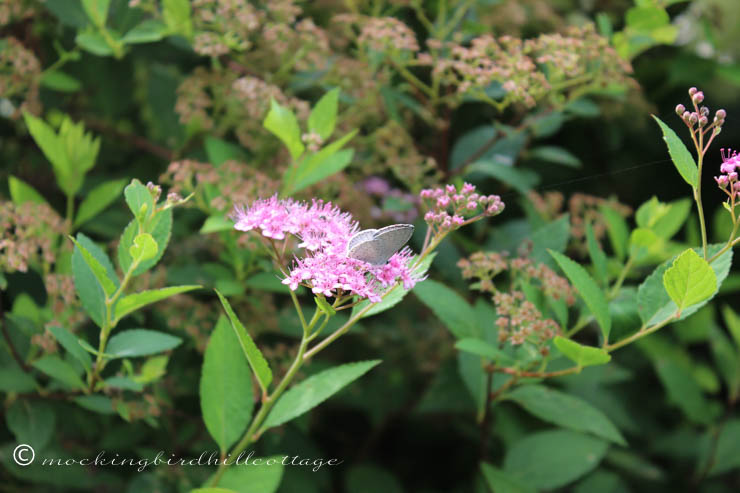 I also saw our friend, the Hummingbird Moth, flitting around the geraniums. And there's been a steady stream of visitors to the birdbath. The temps have been quite warm and humid and they need some relief! Even the bees take a little drink from the birdbath. It's the neighborhood pool.
I'd have loved to take some pictures of the frolicking birds with my telephoto lens, but alas, I don't have one. Plans to buy one were scotched in favor of paying my dentist! There must be priorities, after all.
Starting my Christmas list right now.
It rained last night and we're due for storms today. I'm anxiously awaiting a package from miniatures.com containing two hedges for the dollhouse roof. I thought it would be here yesterday, but no such luck! I'm terribly impatient when I'm waiting for a package – are you? If it isn't here by the time I think it should be; well, it isn't pretty.
I'm also anxiously awaiting my copies of American Miniaturist, so I can see Hummingbird Cottage's spread in the August issue. Caroline is also experiencing some impatience. She wants to see her house in print!
I'm reminded of this print that we have on our bathroom wall:
It's actually a card Don gave me long ago because it reminded him of Scout and Riley. It's entitled "Waiting for Postie." Very British.
That's me at the moment – I'm waiting for postie.
Sneak peeks: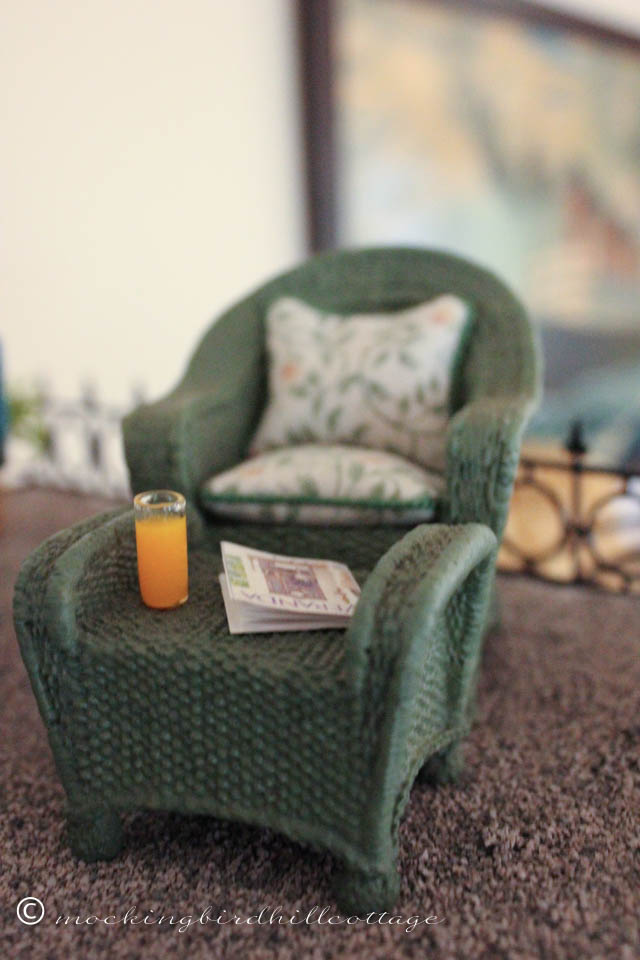 I have to say that I'm loving the 'pea gravel' more and more. Though it was a pain in the ass to execute, I think it looks great.
I'm already thinking about my next project, which will have to be on the smaller side. Mockingbird Hill Cottage is definitely on the smaller side, which means there's only so much display space. Even thought I don't want to admit it in the midst of all this summer splendidness, winter isn't that far off, and winter is the perfect time to work on a new dollhouse.
Ideas, ideas – I've got a lot of them.
Happy Wednesday.