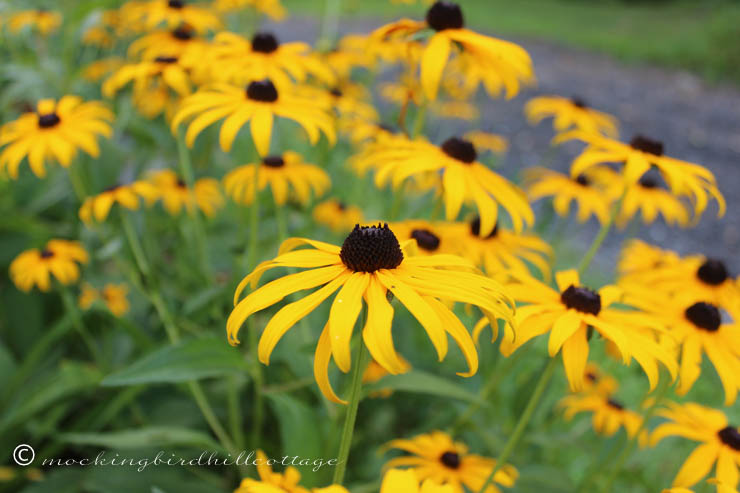 We're grabbing the advantage of some early morning coolish weather to open all the windows and air out the house. Thank goodness for air conditioning, but there's nothing like fresh air. Today promises to be very hot and humid, so we're enjoying it while we can.
Don and his friend decided to drive back a little earlier than they'd originally planned, so I had to scurry to clean up my temporary work space in the kitchen and move the Top Secret Project back upstairs.
If You're Don: Stop Reading Here.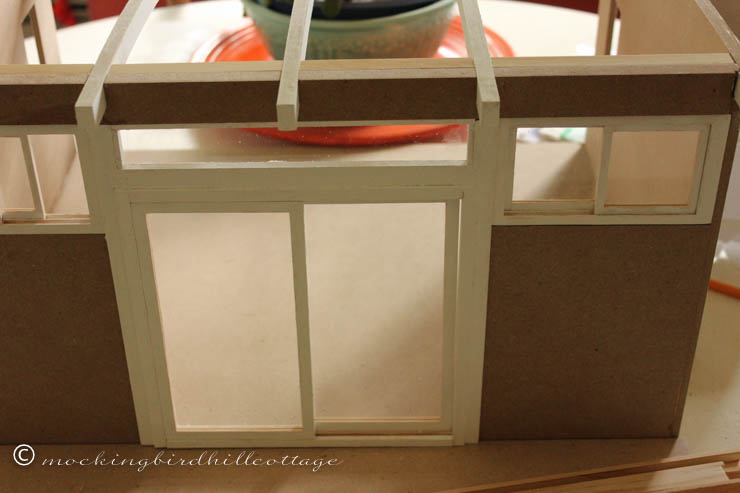 I managed to install the sliding doors and the trim around them, as well as the window over the doors. I'm happy to say they work. Insert sigh of relief here.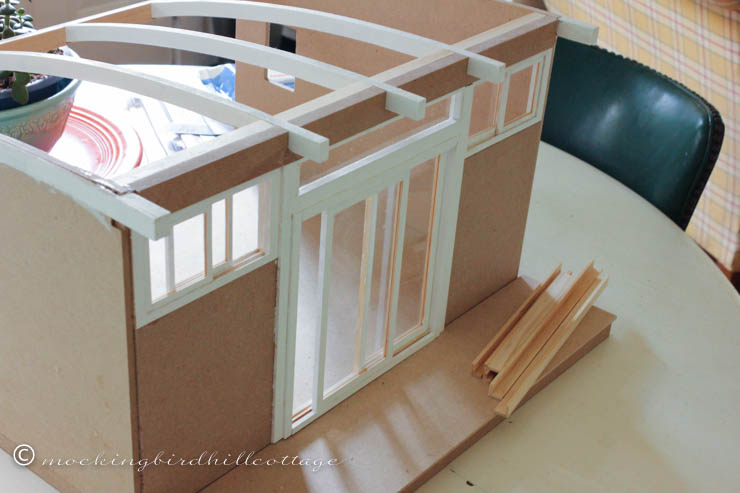 I've had to contact HBS because the roof came with some damage on one corner and I don't think I can correct it. They have great customer service, so I know they'll take care of it for me. I've plenty to do in the meantime.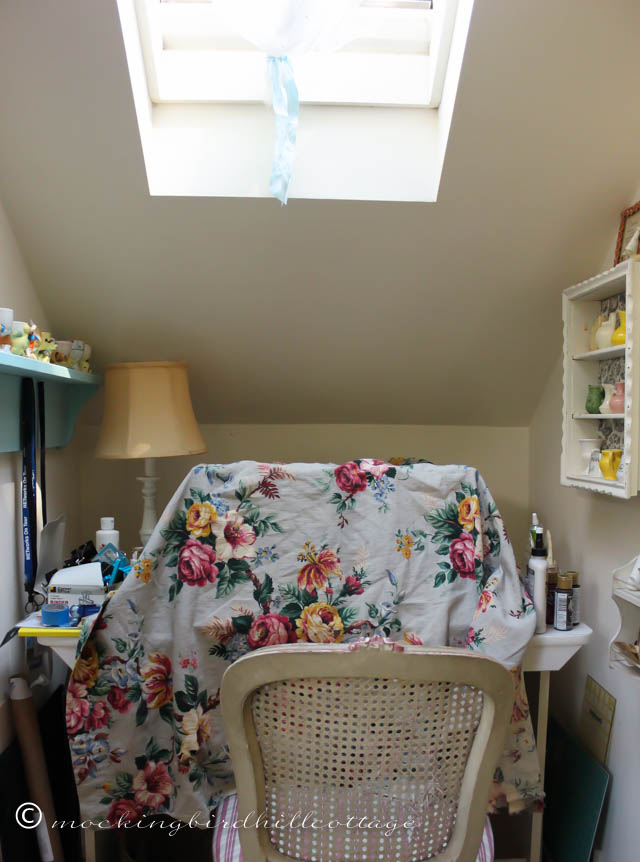 It's not every Top Secret Project that gets its own bark cloth cover, now is it?
I've just finished reading a great police thriller by Jane Casey – After the Fire – that I'm going to review today on Just Let Me Finish This Page. Casey is a British author and a well-known one. I hadn't read any of her books and, since we've actually had some Twitter conversations, my interest was piqued. This book is part of a series centering around Maeve Kerrigan, who works as a policewoman in London. I was so impressed that I'm going to go back and read the rest of the series. Here's the link to the review.
Don had a fabulous time at the Festival. He's tired but happy.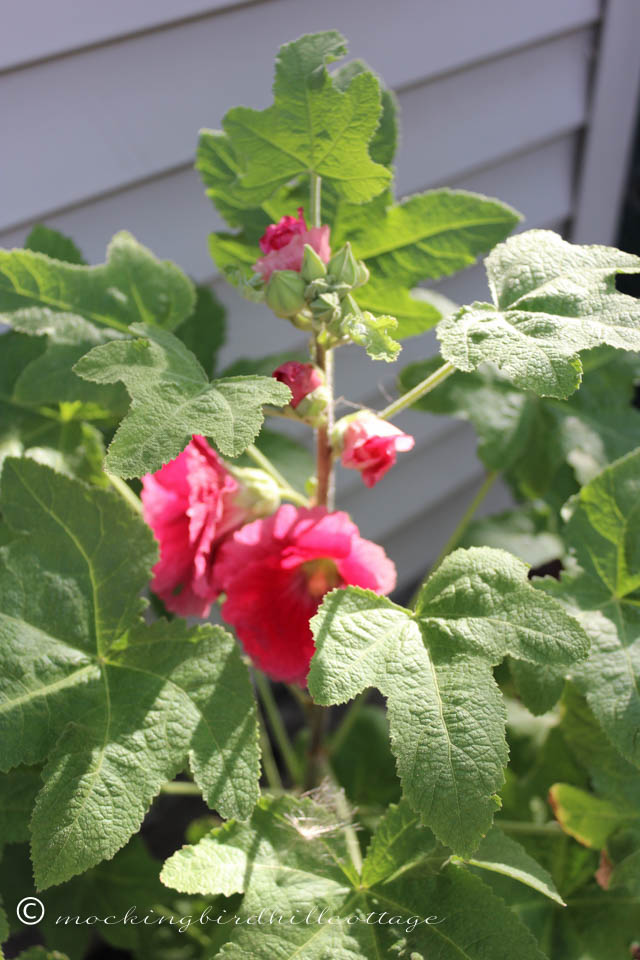 New blooms every day on the hollyhock – my 2015 Surprise Plant.
Happy Monday.