Now there's an interesting post title, don't you think?
The rain we had on Tuesday was very heavy – I'd use the word torrential. The ground and gardens and trees got a very good soaking, indeed. Now it's sunny and quite lovely out there.
As you know, lately I've been reading first thing in the morning. I'm getting so much more accomplished in terms of my personal reading and the reading I must do for review books. And I feel more centered and calm as I start my day.
I am going to get my eyes examined, however, because lately my eyes feel very strained after working on the computer. Making the adjustment from screen to distance to book to whatever is not so easy as it used to be. So I've been limiting my time on the computer even more. And that's a good thing anyway, isn't it?
I bet there's a whole new category of eye strain that is centered around looking at a computer screen for hours.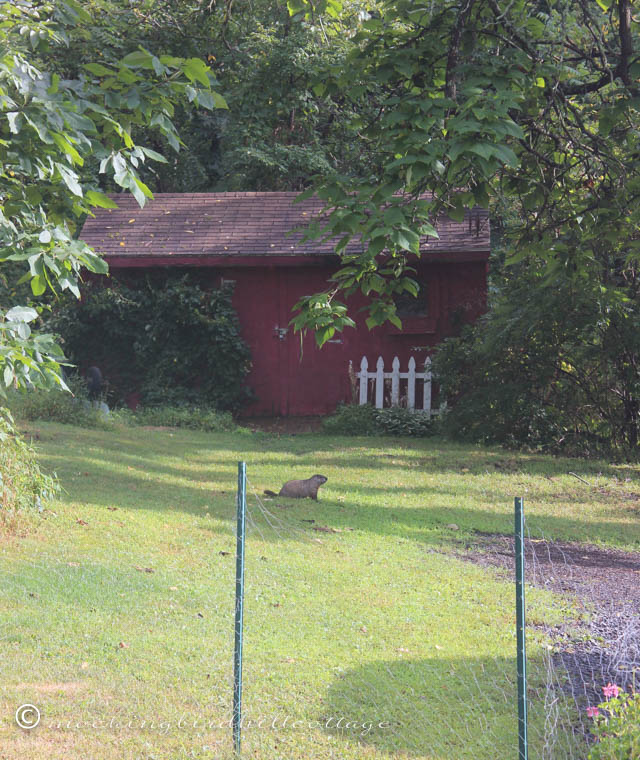 Look who I saw the other evening. Henry. Or Henrietta. He spent a long time dining on the grass. I must admit it was good to see him again. I'm sure he's suffering from Empty Nest Syndrome, since all the youngsters have gone off on their own.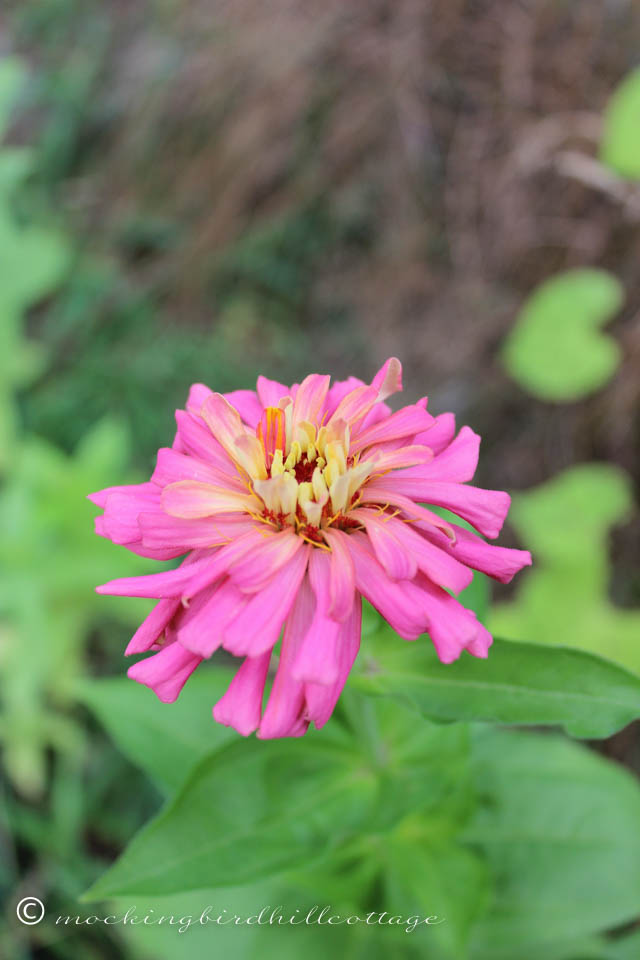 A particularly lovely and larger zinnia from the chicken wire fence garden.
Don, Stop Here!
I did some more work on the Top Secret Project yesterday afternoon.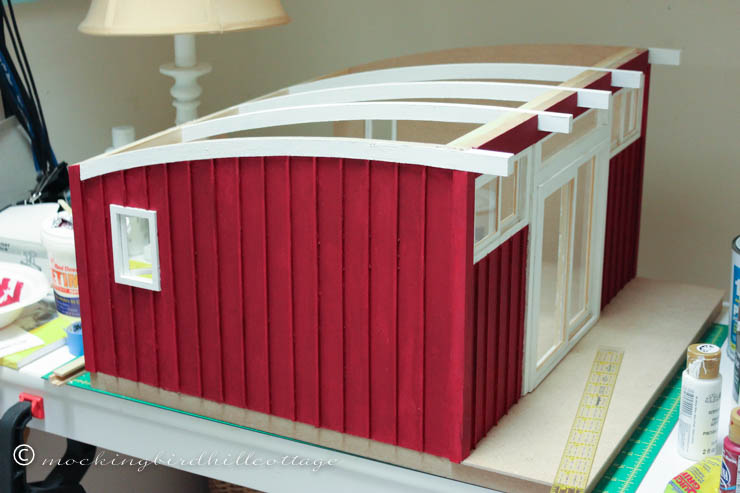 One side of the building has been board and battened (is there such a phrase?) and painted. But I'm out of the basswood strips I'm using for the batten, so that means another trip to Michael's. I haven't even touched the inside of the studio yet.
Can I have a life-sized version of this, please?
Happy Thursday.