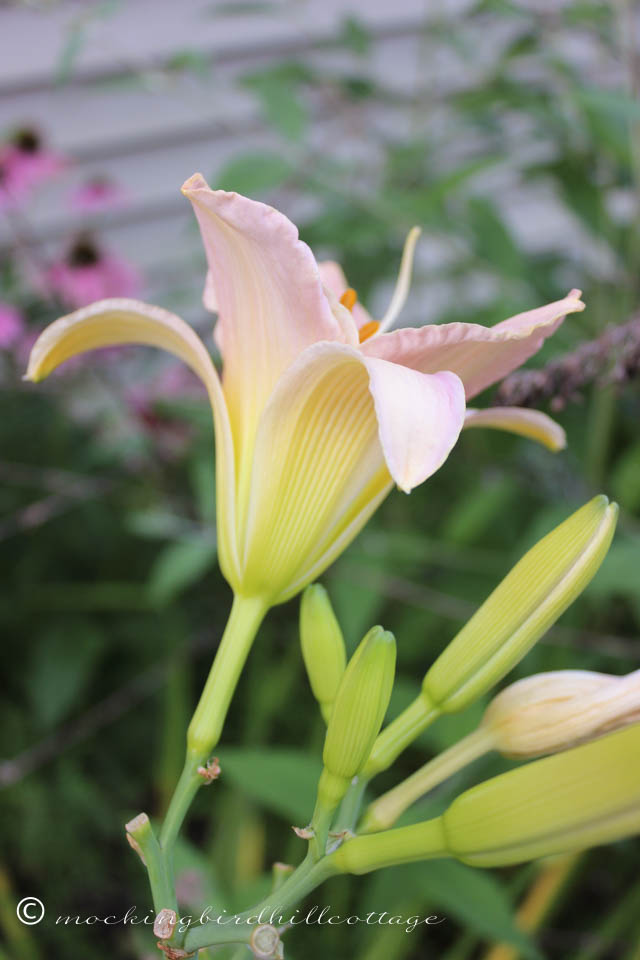 These day lilies in the side garden just keep blooming and blooming. They have a much longer bloom time than other day lilies on the property. And the plants have become very tall! It all makes for a strikingly sculptural look.
Lest you think I have been ignoring Hummingbird Cottage, let me assure you that I tweak it now and again. Yesterday, I was sorting through a bag of minis that someone had given me and I found a door knocker. (The sorting was happening because I have stuff stashed all over the house and it's driving me crazy. Oh, for a separate room that is just for me! I can't tell you how happy that would make me.)
Anyway. Upon discovering the door knocker, I thought that Caroline would appreciate it.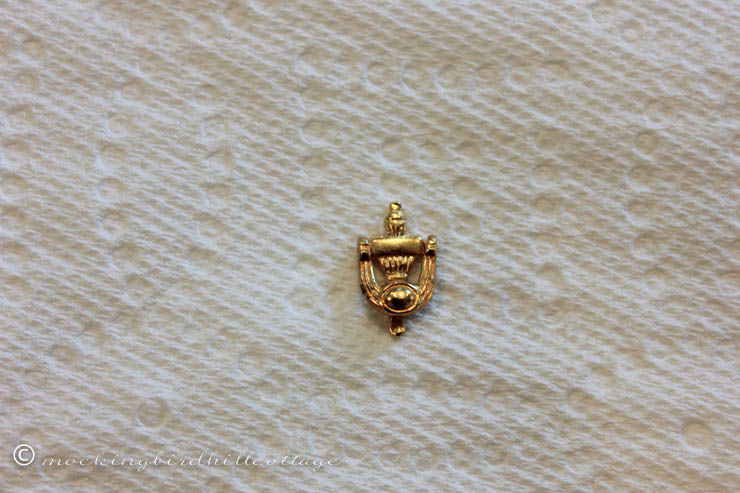 But it was brass. I see that a lot in dollhouse miniatures, just as a lot of the wood furniture has a darkish finish, neither of which appeals to me all that much. So I got out some metallic silver paint.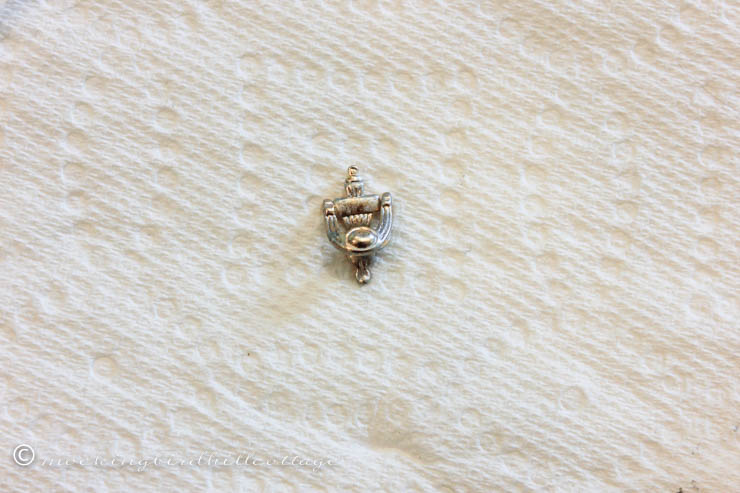 Much better.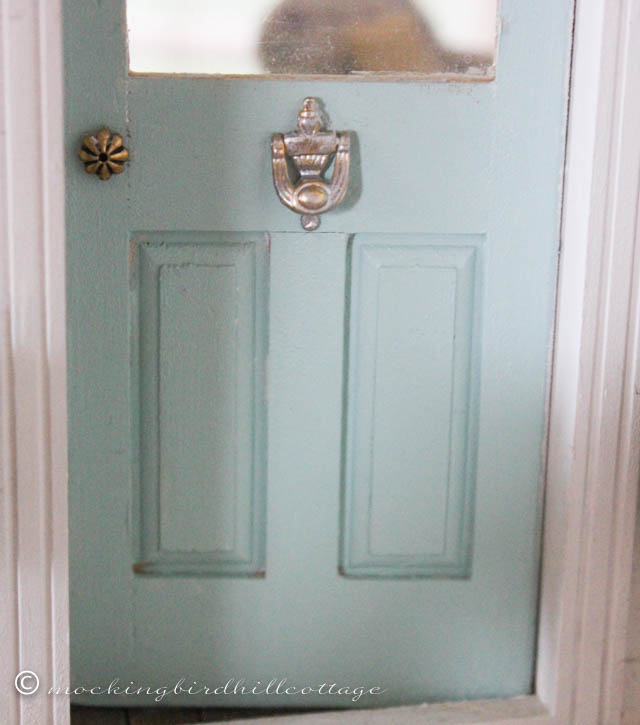 Wait a minute. The doorknob is a brass jewelry fitting. And the knocker needs to be straightened a bit.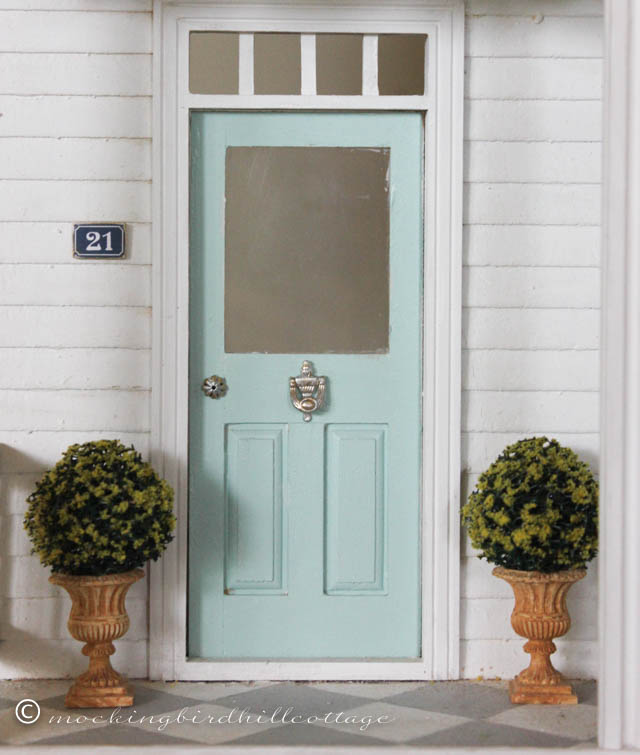 A dab of paint and there you go.
This was just a little task to keep me occupied while I watched Scout like a hawk during the day. Over the past couple of years, Scout has suffered from seizures. They happen rarely, but they happen. And when they happen, our poor girl suffers and we are terrified. Our vet assures us that they are nothing to be unduly alarmed about, they're part of being a very elderly dog. As they happen rarely, there is no sense medicating her. It's been several months since one occurred. Yesterday, while Don was away in the city, she had another seizure – this time while she was outside.
When the seizure was over and I was able to get her back in the house, I settled her on the rug, called Don, and then proceeded to stay very close to her the rest of the day. By mid-afternoon, she was up and walking around and drinking a lot of water. By early evening, her appetite had returned and she was fine.
There are all sorts of changes due to her advanced age, but I don't talk about them very much. I'm protective about that information, just as I was about my mother's slow decline.
We simply adjust to each change and do everything we can to make her life as easy as possible.
Happy Saturday.