How is that Don can hang out on the front porch for at least two hours and not one mosquito comes near him, yet when I decide to sit with him I have 5 mosquito bites almost immediately?
Despite Don scoffing at my claim of bites because "mosquitoes don't come out this early in the day," I was able to show him the evidence, in the form of an actual mosquito caught in the act.
People used to say that mosquitoes like me because I am pale. I've also heard the scent theory. I don't know the answer, but I will tell you I hightailed it back into the house pretty quickly.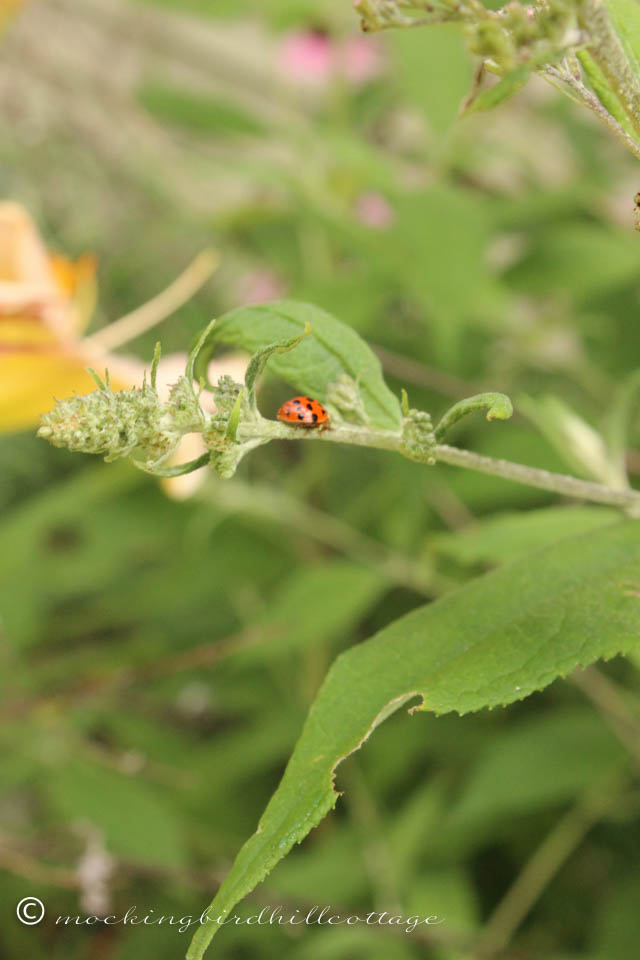 Right before the Mosquito Event, I was tracking this little ladybug on one of the butterfly bush stems.
I love ladybugs.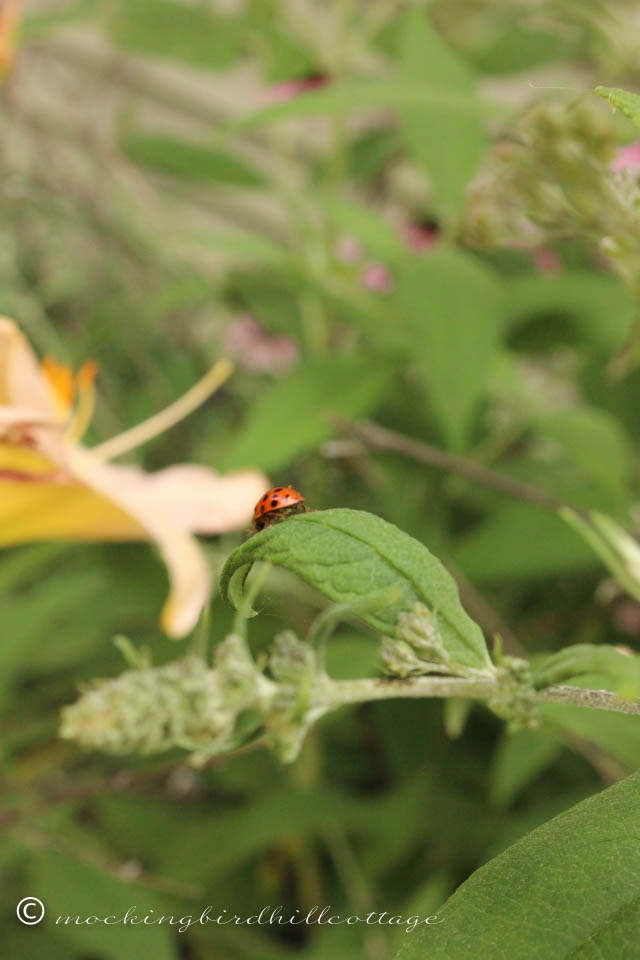 A little splash of red and black on green.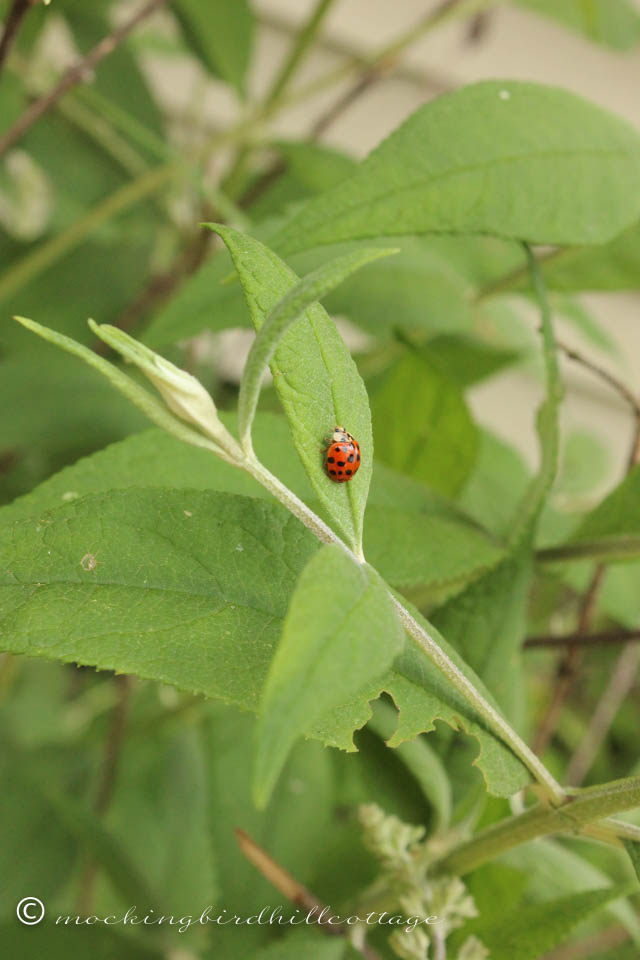 I was going to quote from the nursery rhyme that starts "Ladybug, ladybug fly away home" but, as is often the case, the rest of the rhyme is frightening, having to do with houses lost in a fire, etc.  Really? That's a good idea for a kid's rhyme?
Reminds me of my childhood nighttime prayer:
Now I lay me down to sleep,
I pray the Lord my soul to keep,
If I should die before I wake
I pray the Lord my soul to take.
At least, those are the words I was taught. Again, really? A little child needs to chant "If I should die before I wake, I pray the Lord my soul to take" right before they attempt to go to sleep? Talk about worries and nightmares no little child needs! No wonder I was a kid who worried about everything.
It all makes sense to me now.
Just about to finish Murder in the Bastille  by Cara Black. This new habit of reading a book first thing in the morning is wonderful. I'm getting a lot more reading done and I feel less attached to my laptop. The next book up is The Cairo Affair  (also from the library) by Olen Steinhauer.
Though I love all the wonderful discoveries I've made through the Internet, not to mention the friends I have made through this blog, I am taking a stand. I refuse to be on the computer for several hours a day. Living daily life through a virtual world is no way to live. There's so much more out there in the three-dimensional world to discover and learn and witness.
Like ladybugs.
(New post up on Just Let Me Finish This Page.)
Happy Wednesday.