You may think me a voyeur, but I can't help it. I'm always curious about Caroline's activities. She is, after all, living under the same large roof as Don and me. Speaking of roofs, what did I see yesterday?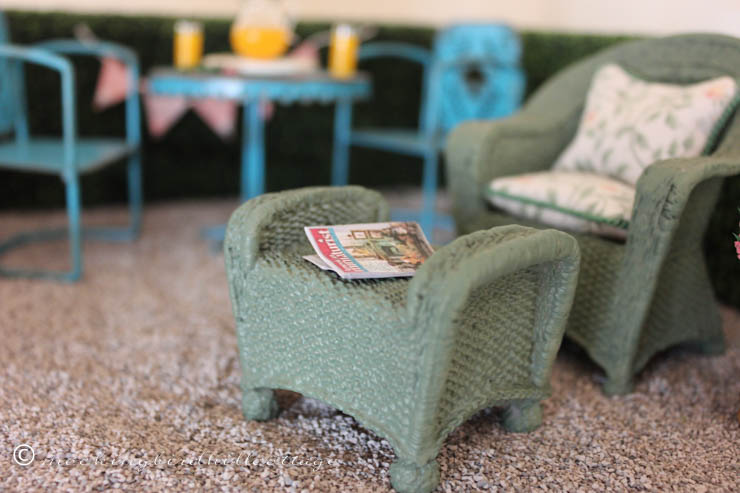 Hmmm….let's zoom in a bit.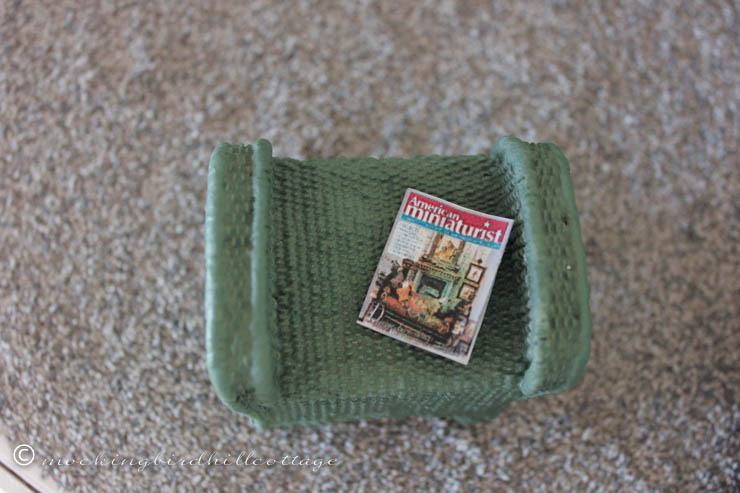 Aha! When the story on her house was published in American Miniaturist, Caroline seemed rather blasé about the whole thing, which made my reaction look over the top. I offered her a copy of the magazine. She declined. No more was said on the subject.
Apparently Caroline is a bit more excited than she let on. This rather well-thumbed copy of the magazine is sitting on the wicker ottoman, right where Caroline spends hours basking in the summer sun.
So: we have new sea shells on the coffee table: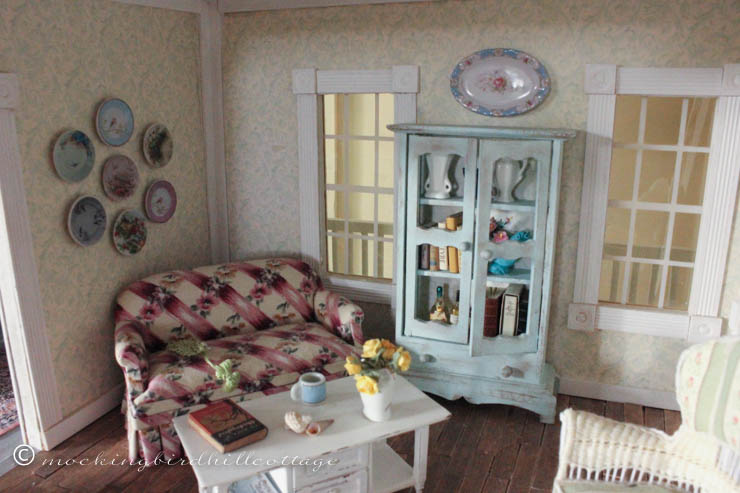 And a new magazine. Could Caroline have purchased it while away on her vacation? One wonders.
Not that I'm spying or anything.
Your obligatory flower photo: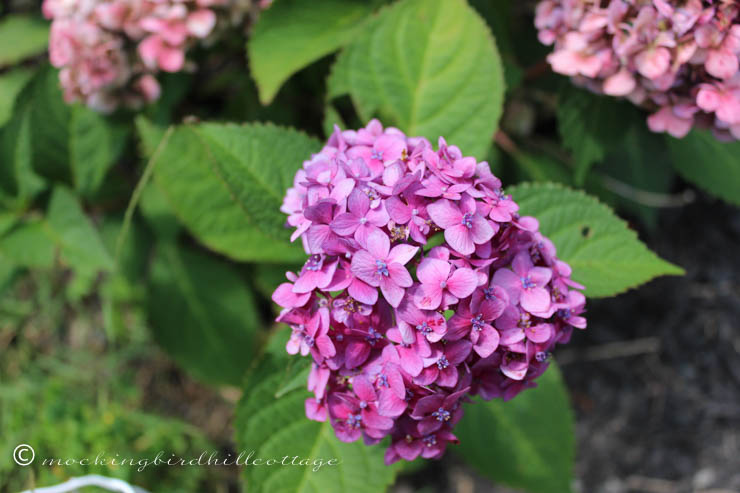 The hydrangea that I planted last year keeps blessing us with vividly colored flowers. I wondered if the original color would be the same after it had been planted in our soil, but it is.
The limelight hydrangea at the front of the house is starting to turn a soft pink. Happens every Autumn.
Don: Read No Further!
I finished the other side of the Top Secret Project yesterday.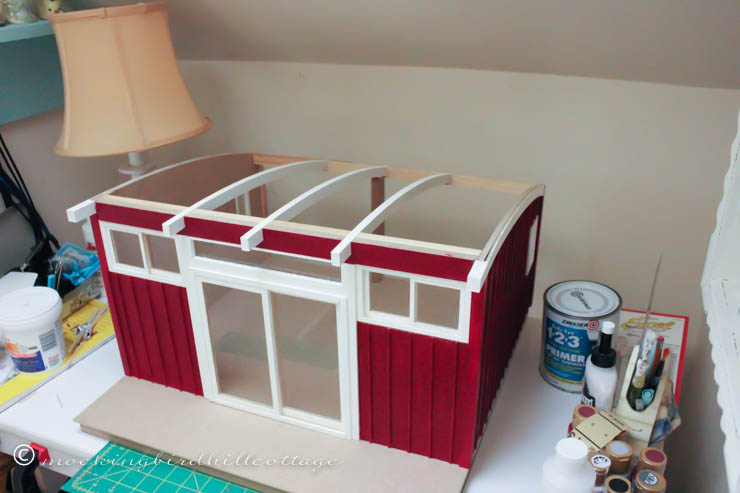 The exterior has been covered with board and batten.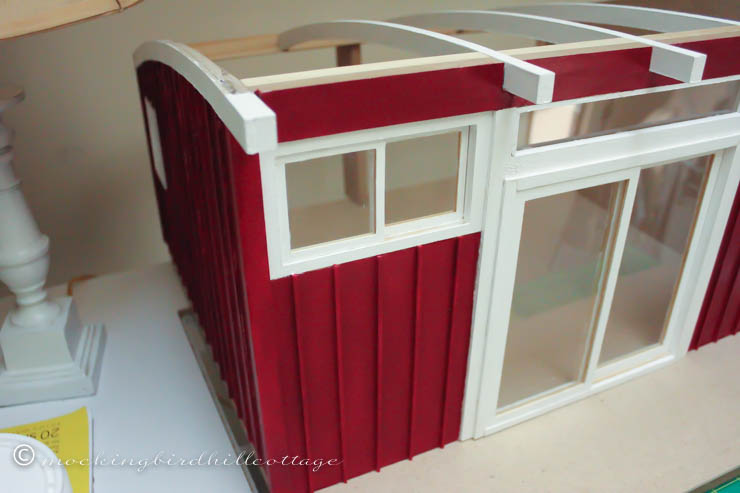 I added a coat of Matte Varnish by Delta Ceramcoat. I just may add one more coat today. Then it's on to the inside. There's some priming that needs to be done.
Happy Monday.