Wildflowers are blooming everywhere on the property: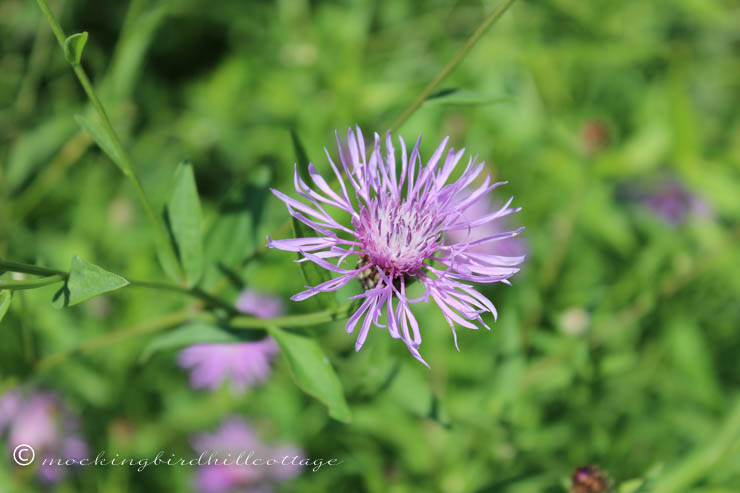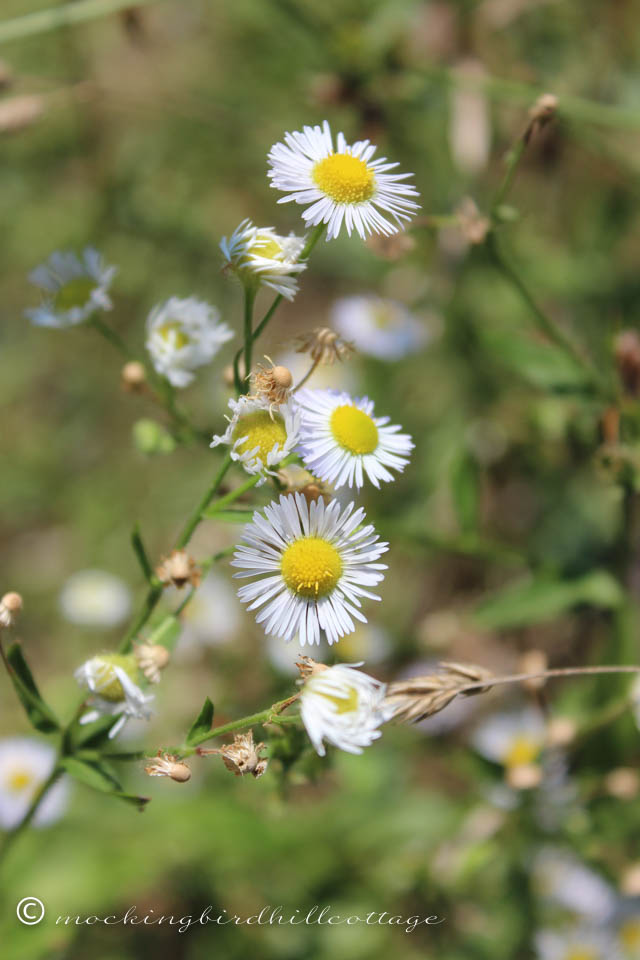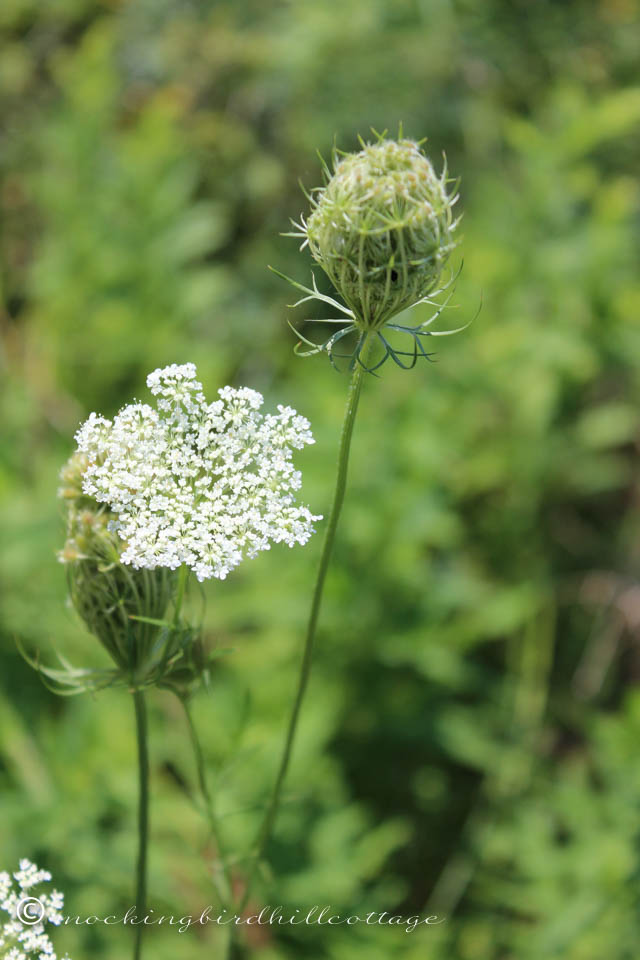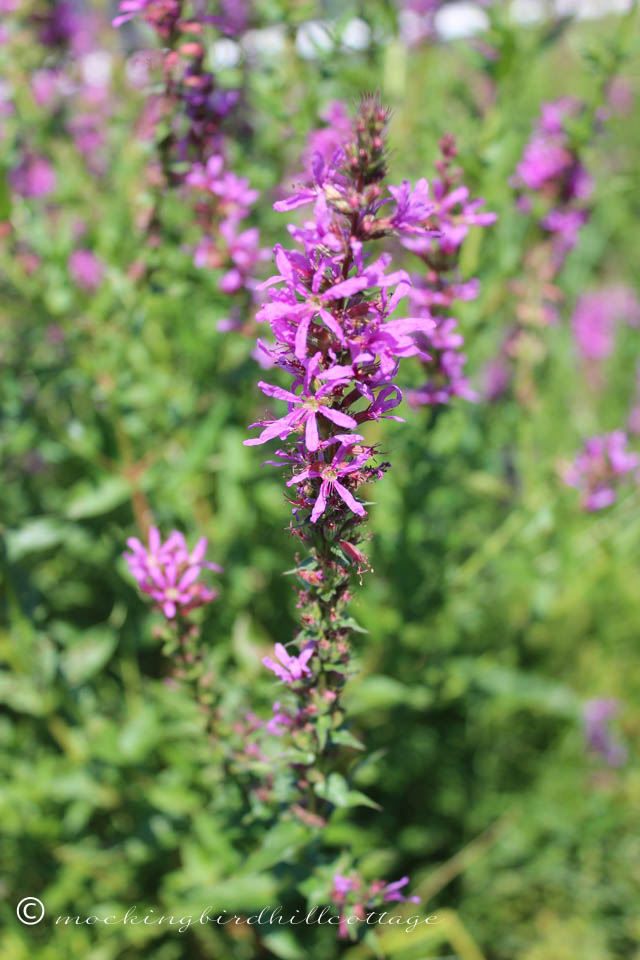 Yes, I know this is Purple Loosestrife and that it can be invasive. It isn't invasive on our property. It only grows near the culvert, where water is often flowing on rainy days, and in one other area where there is poor drainage.
And it's pretty.
This morning, I looked outside the living room window and saw a mother and young fawn walking slowly across the front lawn. I ran for the camera, but was only able to catch the fawn when she was momentarily standing still on the driveway.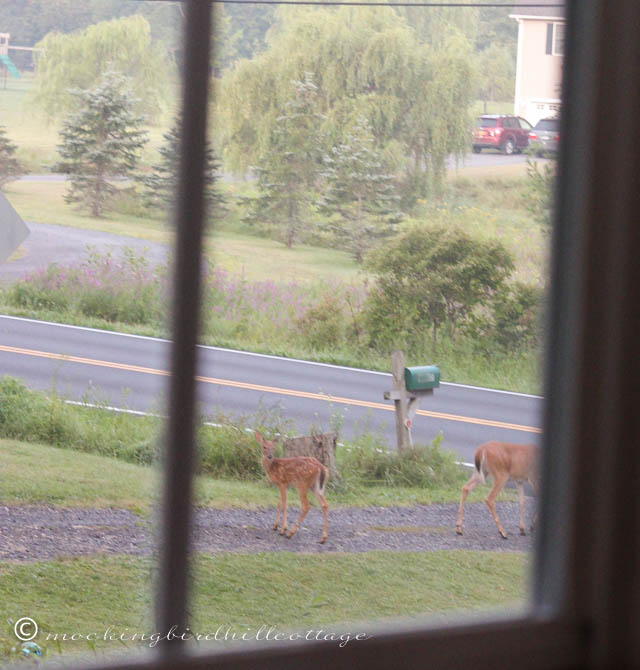 It's a little blurry, but you can see that she's a beauty. Then I spent an anxious couple of minutes watching the two of them start to cross the road, then stop and linger in the middle of the road, until they moved on safely to the other side. Thank goodness it was around 6 am and there was very little traffic on the road.
Sigh of relief.
I mowed that lawn yesterday in high temps and high humidity. It took me the rest of the day to recover!
Happy Sunday.