Despite my level of exhaustion yesterday, or maybe because  of it, I needed a little creative distraction. So, when Don was away for a few hours, I went upstairs to my little lair and worked on the Top Secret Project.
It goes without saying (but I will): Don, stop reading this post!
I had this vision of a board and batten look on the studio, so I purchased some basswood strips at Michael's. I thought I had purchased enough for the look I wanted, but when I went back through my photos from Chautauqua, I realized that the battens were about a foot apart on most of the cottages, much closer together than I had originally planned. Since I'm working in 1:12 scale, that means the battens are an inch apart.
So I didn't buy enough. But no matter, I can get started, right?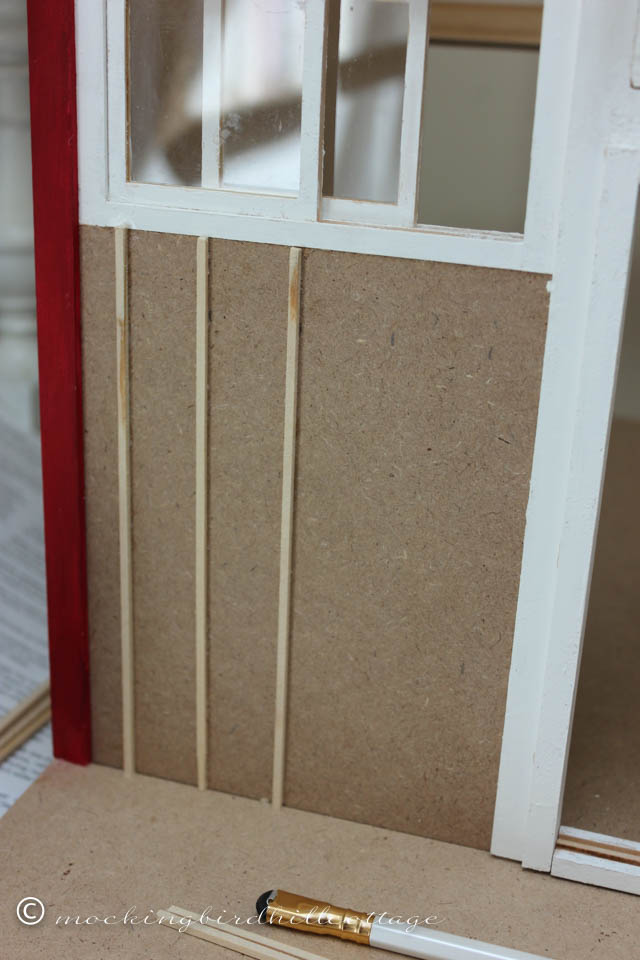 I started with the front of the studio, since the battens here only need to reach the height of the windows and I had enough wood on hand to execute the look. Then I painted. Two coats.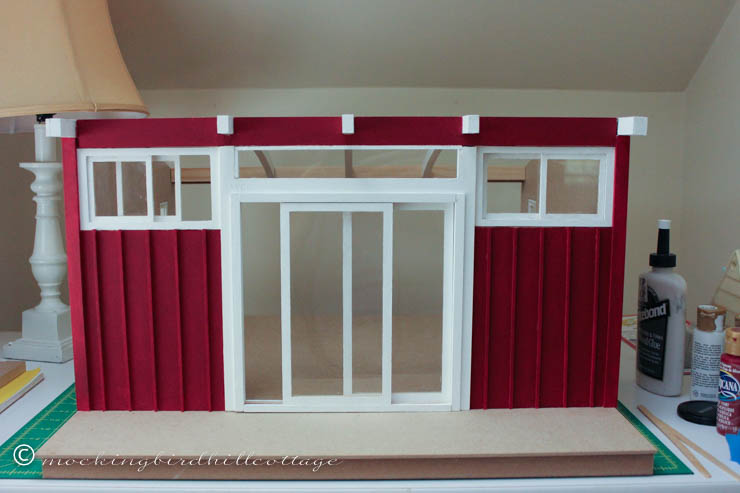 I'm really happy with it. I started on this when Don was still here – with strict orders not to come upstairs – and I had to stop myself from asking him to come upstairs and "see what I've done!" I usually share the ongoing steps of these projects with him and now I can't. But I can share them with you.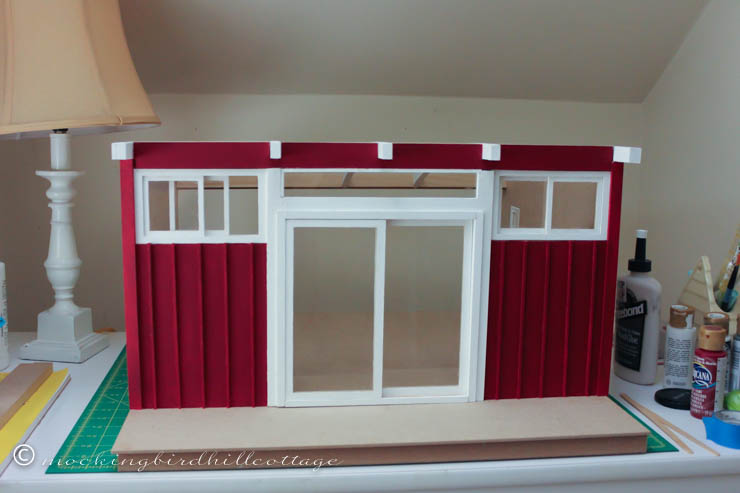 I had to close the sliding door. We do live in the country after all – a little critter might decide to visit.
What do you think?
We watched Strangers on a Train  last night, one of my favorite Hitchcock movies. Perfect.
The obligatory flower photo: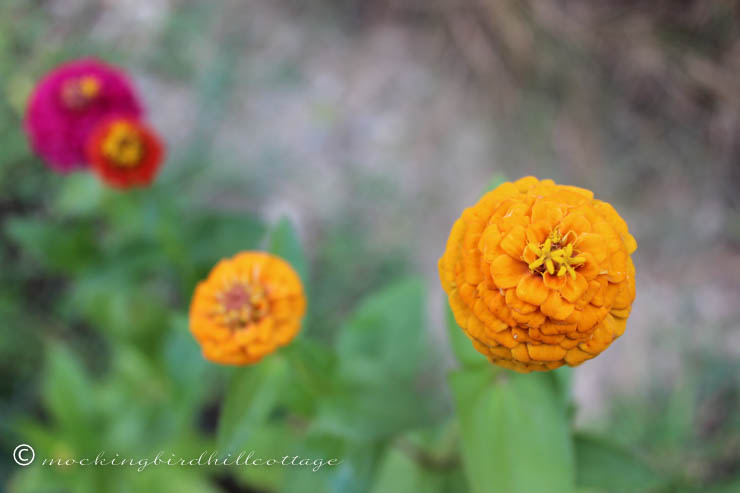 Cheery zinnias.
New post up on Just Let Me Finish This Page – it's a review of The Cairo Affair  by Olen Steinhauer.
Happy Monday.