Thank you, my friends. Thank you for reading, for wise counsel, for sharing your own stories with all of us. I debated writing about my worries yesterday. Actually, I wasn't going to do it, but as sometimes happens, I started writing about the horses and my grandfather and somehow that tied in to other people in my life and, eventually, brought me around to our situation. When that happens, it's as if the post is writing itself. I just step back and let it happen.
I've repeatedly witnessed what happens with that sort of post. It resonates in a way I hadn't expected. And that's exactly what happened yesterday. The discussion we had in the comments section was simply wonderful; honest and brave. Knowing we are not alone is a huge comfort. It also puts things into perspective and keeps us from playing the victim card. Everyone is dealing with change and struggle and, sometimes, fear. I've said it before on this blog: I refuse to be a victim. But that doesn't make my struggles any less real. Or yours. We take responsibility, we acknowledge the ways of our current world, and we do our best.
So, thank you again. I'm blessed by your presence in my life.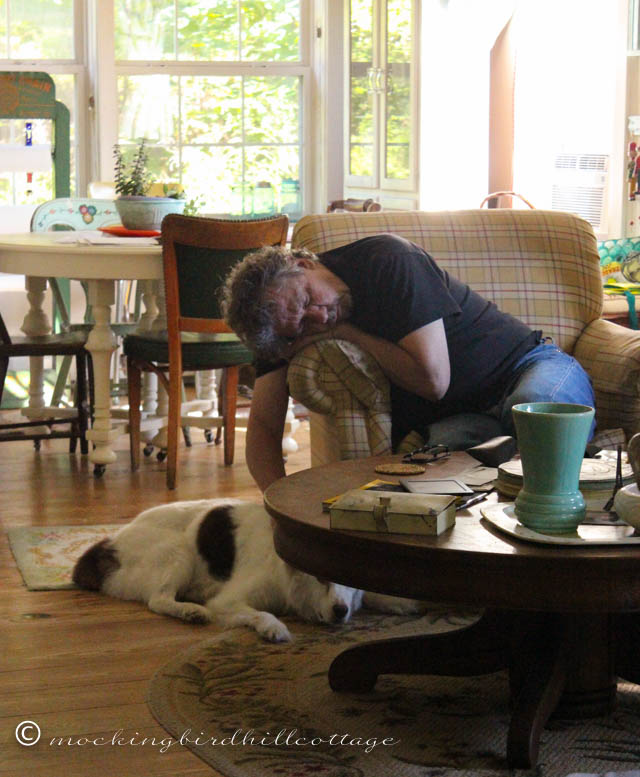 I looked up the other day and saw this.
After my heart had melted, I grabbed the camera. Wouldn't you?
He's petting his girl. I've seen this a few times since – always in the late afternoon – and it always fills my heart to overflowing.
Scout is very thin these days. It wasn't that long ago that the vet told us she was overweight. Now, I can pick her up easily – she's like a feather. She struggles when moving about the house. Her hips and back legs are weak. But she's still our girl. She eats heartily. She is demanding (thank goodness!) She's hanging in there.
But day by day, we tick off things she doesn't do anymore. She doesn't jump up on the loveseat anymore. That's happened within the past few weeks. She doesn't pounce. Though she still 'gallops' she doesn't do it as much as she used to.
And we miss all of it.
She'll be seventeen in early January. She remains the light of our lives. We've been extraordinarily blessed by her magical, wondrous being.
Okay. Let's look at a pretty flower.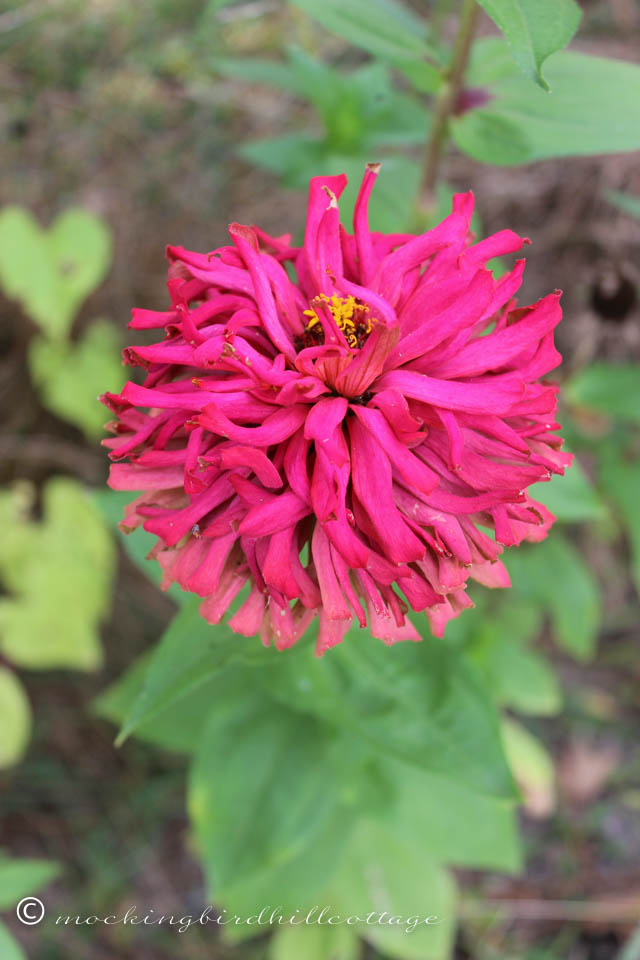 It rained heavily overnight and it looks like we're going to have rain nearly every day for the next week. How I wish I could send some to my friends who live in drought-stricken states! We're going to be getting too much rain. You would give anything for some moisture.
Hopefully, the advent of El Nino will help to ease some of the drought conditions. I so hope that is the case for all of you.
Happy Wednesday.