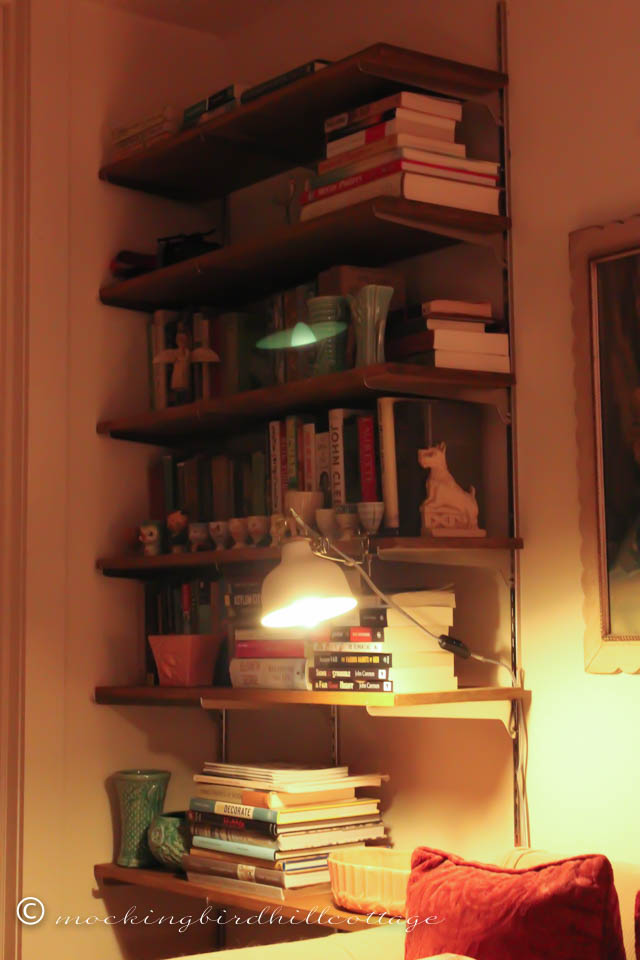 I tried to take an early morning photo of the bookshelves (I'm running behind and have to get this post up) and much to my surprise, the clip on light is reflected above. It looks rather like a flying saucer, doesn't it?
Who knows how many aliens are hanging out here at the cottage?
Sleep deprived. Nevertheless, I'm up and about to hop in the shower and then it's on to NYC for a meeting at 10 am. It's supposed to rain and storm today – not the best weather in which to walk about 14 blocks. Ah, well. That's life.
I've just finished The Hanging Girl  and have started on Station Eleven  by Emily St. John Mandel. I've posted a review of The Hanging Girl  on Just Let Me Finish This Page.
Sorry for the brevity of this post, but I've got to fly.
Happy Thursday.