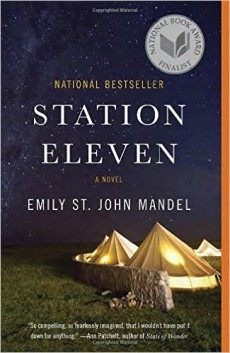 I've had to tear myself away from the last 10 or so pages of Station Eleven to write this post. My lord, this is one of the best books I've read in a long, long time; completely realized, that rare kind of story which transports me to another place and time, where I'm lost in its pages, so much so, that I can't re-enter my world immediately. It stays with me throughout the day. I want it to end, but I don't want it to end.
This is one of those times that I wish I was sitting around with some of you who have already read Station Eleven, sipping coffee and talking, talking, talking about it. I cannot say enough just how much I love this book. It's the sort of book I would have been wary of buying, afraid that it wouldn't be my cup of tea. But, I'd heard a lot about it and I put it on reserve at the library and I'm so, so glad I did.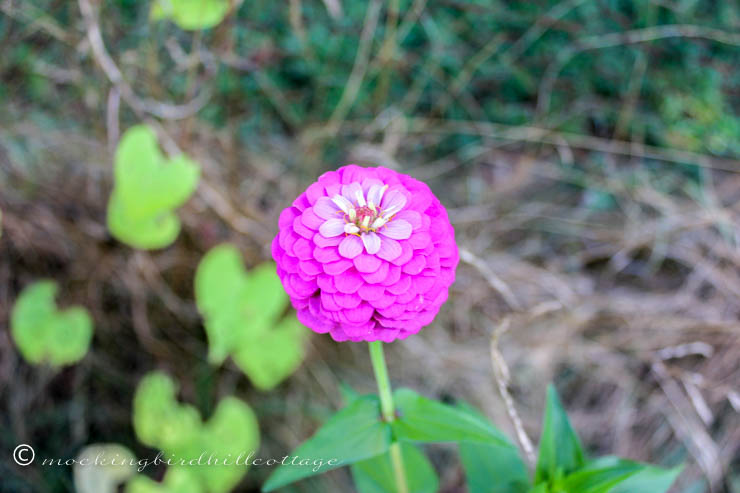 I know you'd love photos from NYC when I travel into the city, but on days when I'm there on business, I simply have no time to take pictures. That kind of day in NYC becomes about driving 30 minutes to the bus station, spending an hour and a half on the bus (in this case, even longer, because traffic was so bad that we arrived 40 minutes late), which forced me to speed walk the 14 blocks or so to the rehearsal space, attend the 3 hour meeting, speed walk back to the bus station, grab some take-out for lunch that I had to eat on the bus, travel 90 minutes back to my local bus station, and drive 30 minutes back home.  A simple 3 hour meeting involves about 8 hours of time.
On days when I'm in the city with time to spare, when I travel in for fun, or am staying in the city on a job, then I have time to take photos. And I love doing that.
That's why even an audition – which, let's face it, takes all of 10 minutes – is a big commuting hassle for Don. It's a trade-off, one that we made when we decided to live this far from the city. Most of the time, it's worth every hassle. But there are times….
This coming week, Don has two auditions on two separate days and I have to go back in on Wednesday for another meeting. Feast or famine in the Hill-Sparks household! We're grateful for the activity, though; it means we're employed or have the chance to be employed.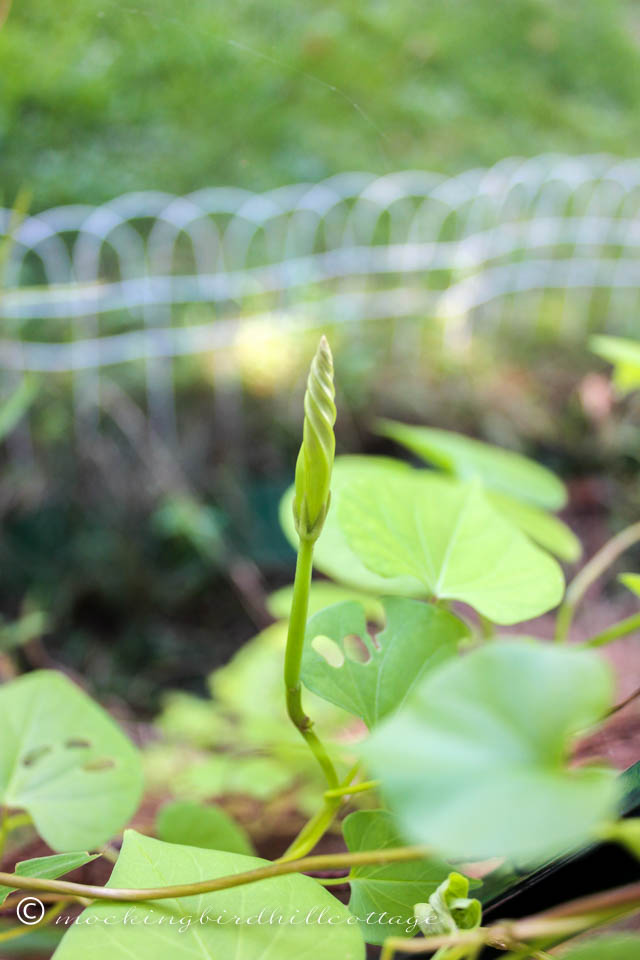 I'm pleased to say that I've finally noticed some flower activity on the mass of morning glories that are twining and growing all over the chicken wire fence but, up until now, have shown no sign of anything other than leaves. I spotted this little soon-to-be blossom yesterday.
And over on the side of the fence where the smaller vines have been growing: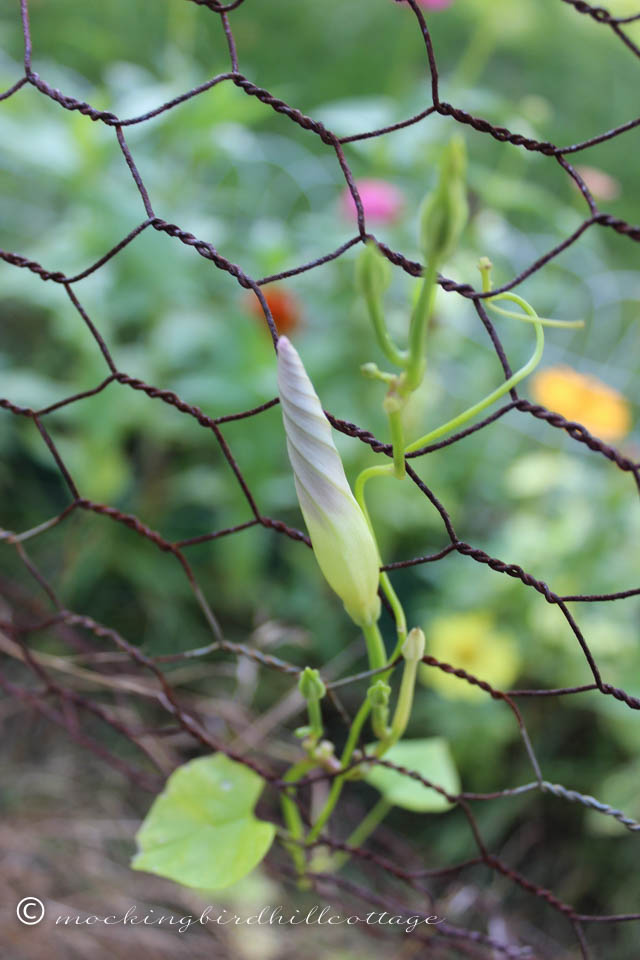 This is about to bloom.
I finally had a good night's sleep last night after 4 nights of far too little sleep. I slept in a little, read  some of Station Eleven  (because you know I read first thing in the morning nowadays), and was late getting to this post.
Mowing is on the docket for today. We had a lot of much-needed rain on Thursday and the lawn in looking shaggy.
Don't forget, I posted a book review yesterday and I'm giving away a copy of the book. Just scroll down to Friday's post to leave a comment.
Happy Saturday.