I was cleaning the porch railings yesterday, which prompted me to sweep and do some general clean-up. So I took some pictures.
I used to buy mums in the fall, but the reality is that I have more than enough pots still in bloom. In fact, all of them are still in bloom.
So, I save myself some money and enjoy the riot of color and pretty blossoms that are already there.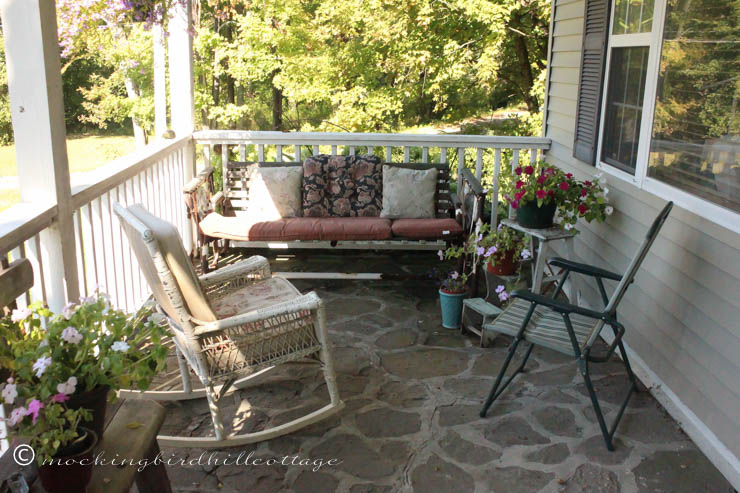 See what I mean?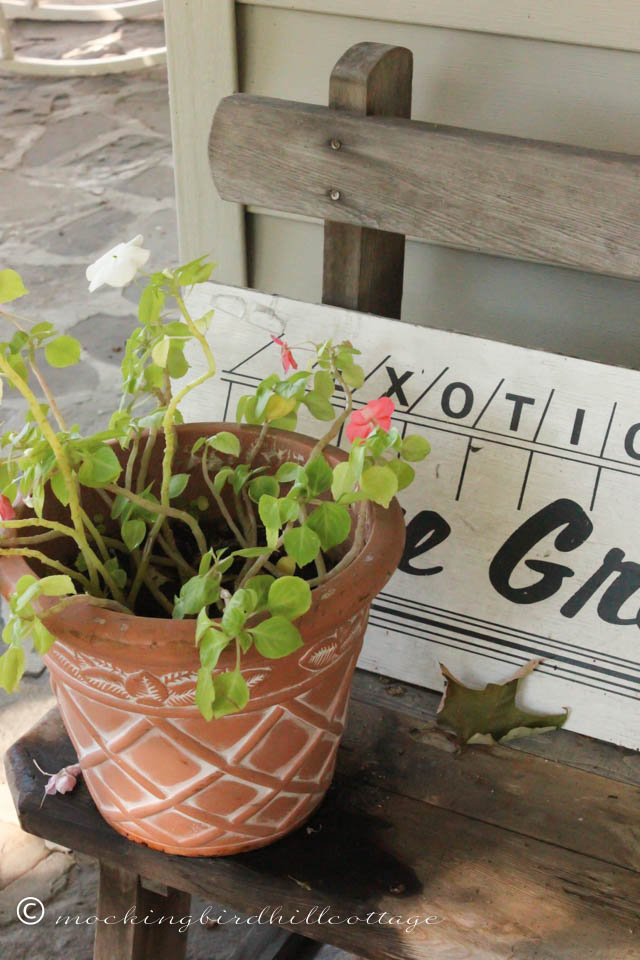 But there are fallen leaves everywhere. How did that happen?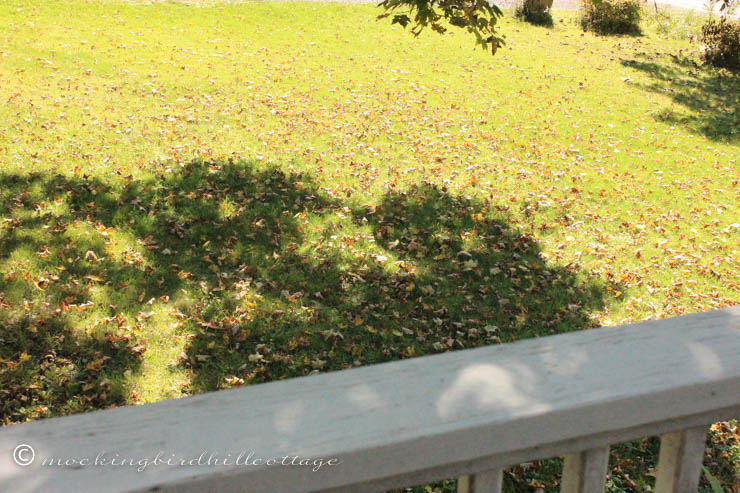 The sugar maple is already shedding its leaves.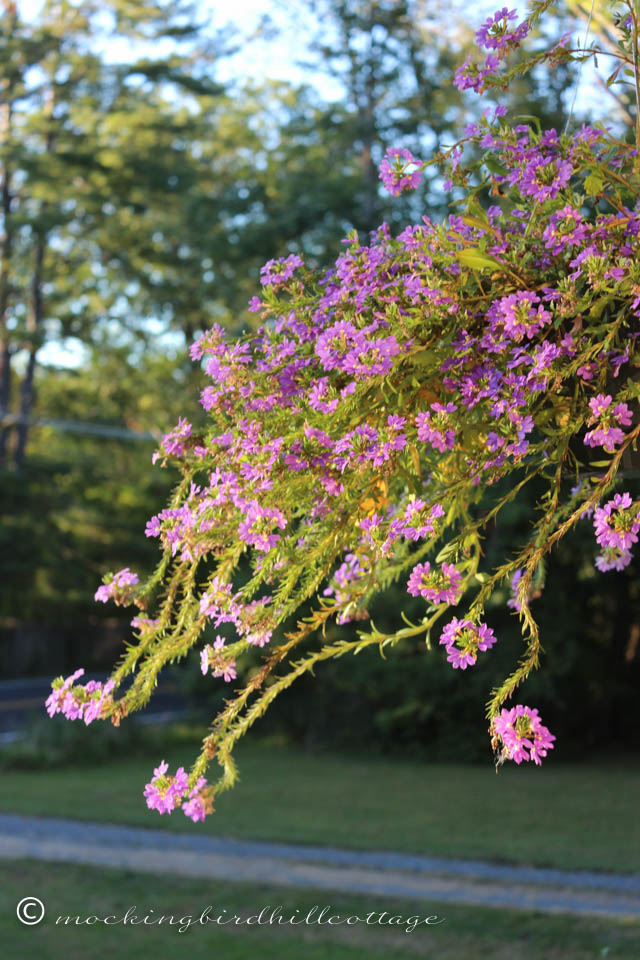 The hanging pots of scaevola are still thriving. They last from early spring until the first frost.
I brought the wicker rocker down from the bedroom, where, frankly, it took up too much room – I could never get my dresser drawers open without having to move it. It's been replaced by Grandma's chair. I'll put the rocker in the shed for the winter because it gets awfully wet and snowy on this porch.
It's pretty, isn't it? However, the back needs to be reinforced and I haven't done that yet (it's only been over a year), so it's unusable if you want to sit back, relax and actually rock.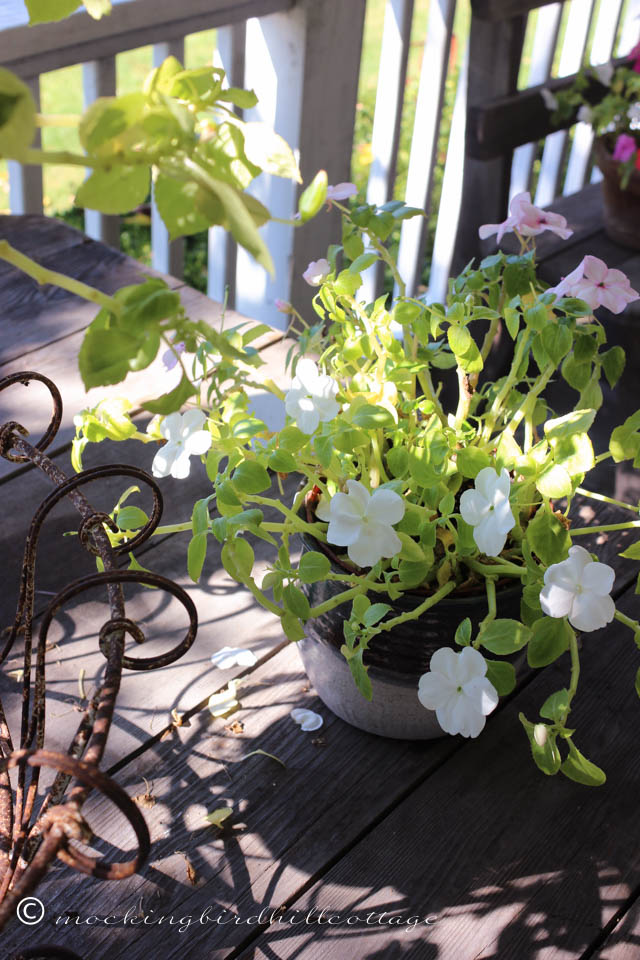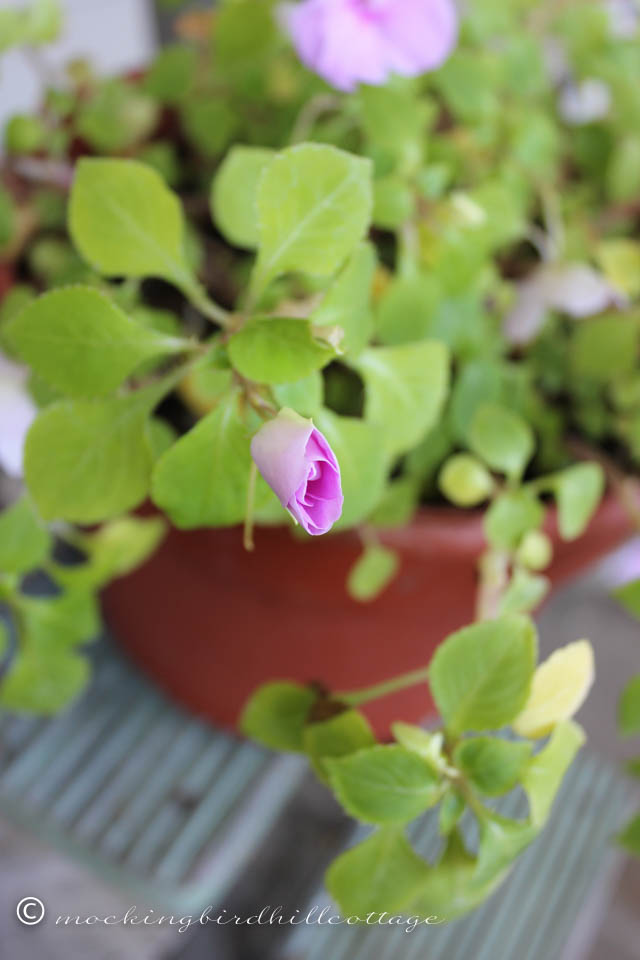 I'm going to try and sit on the porch and read every day while I can. With the advent of Fall comes the looming onset of Winter. So I want to take advantage of this lovely extra room of ours while I can.
Lovely reader Sharon sent us a package. And by us, I mean me, Don and Scout.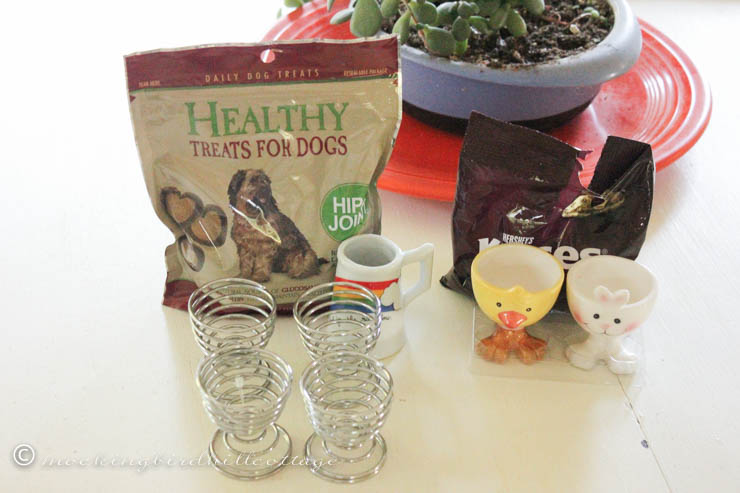 Some wonderful egg cups for me, as well as a little pitcher. Healthy treats for Scout and Hershey's Almond Kisses for Don.
You'll noticed they've been opened by someone. (I keep finding little foil bits around the house.)
Thank you, Sharon, for your thoughtful gift. Scout and Don thank you, as well!
Book Review of The Nature of the Beast  by Louise Penny on Just Let Me Finish This Page today.
Happy Friday.