Around the cottage on a Friday morning: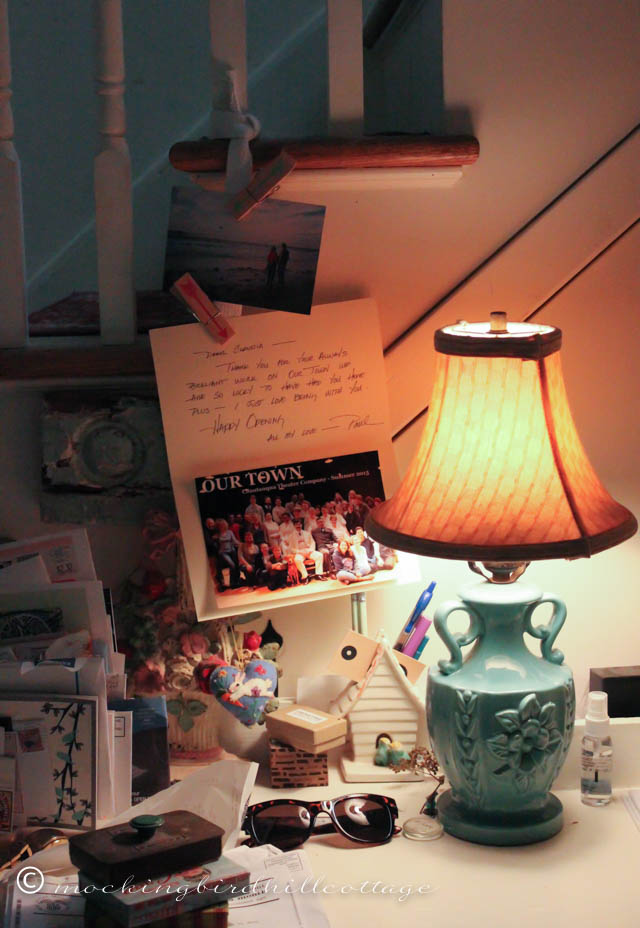 Lamps are being turned on in the early morning hours – a sure sign of the seasonal change.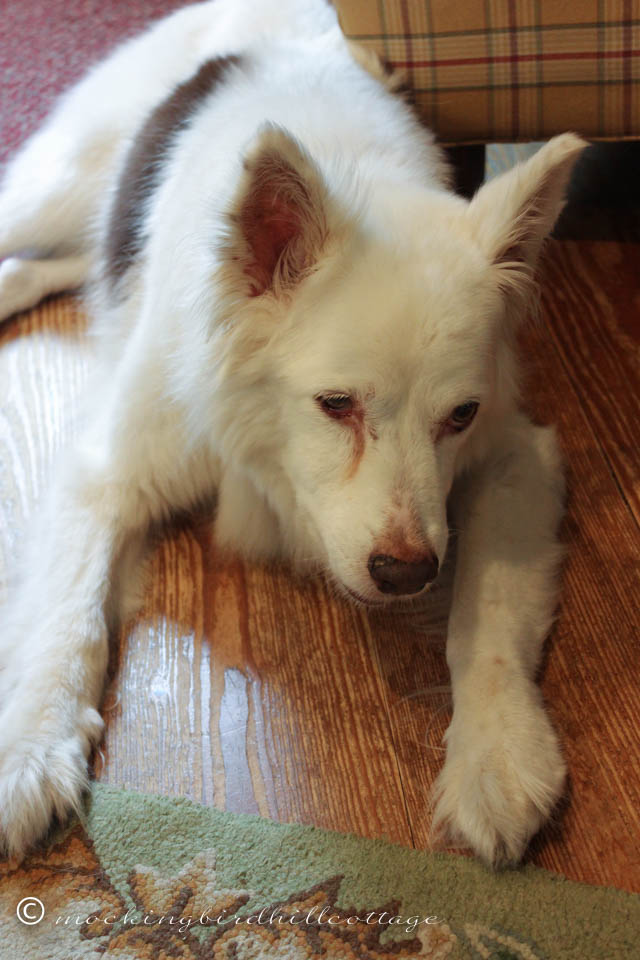 Doesn't like having her picture taken.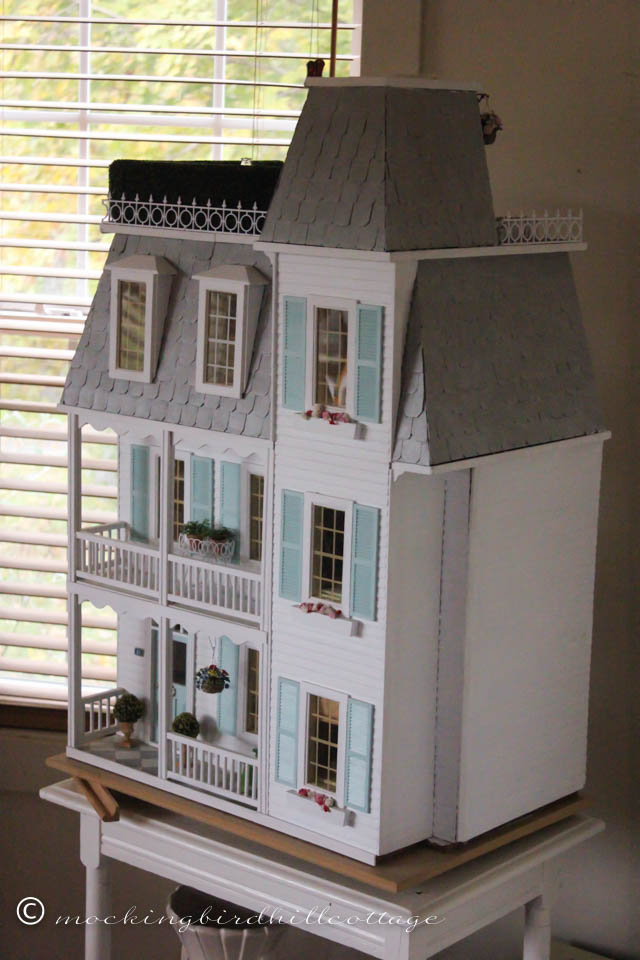 Early morning at Hummingbird Cottage. I don't think Caroline is up yet.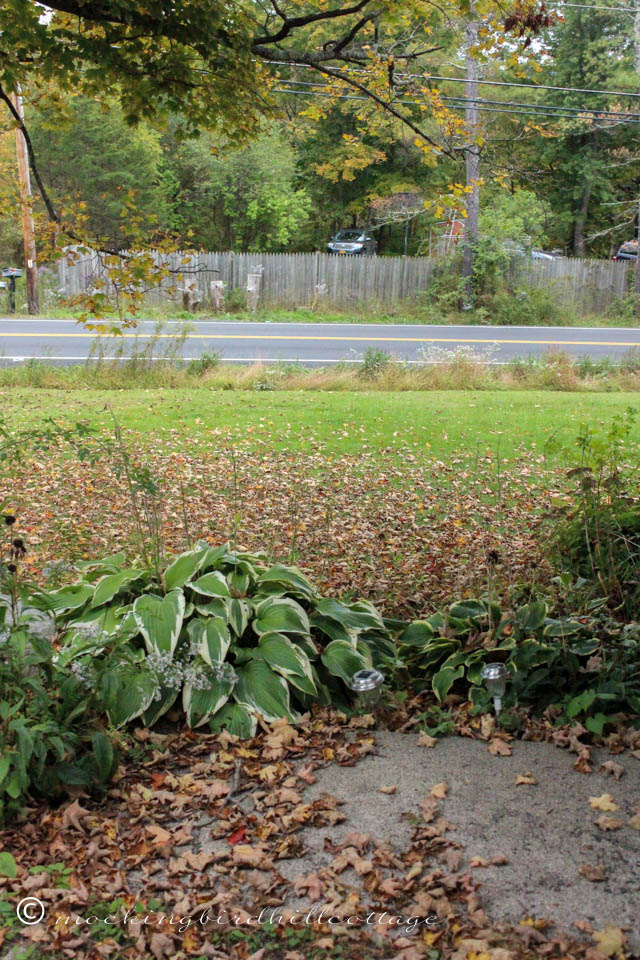 Ever-increasing leaves on the ground. And in the gutters.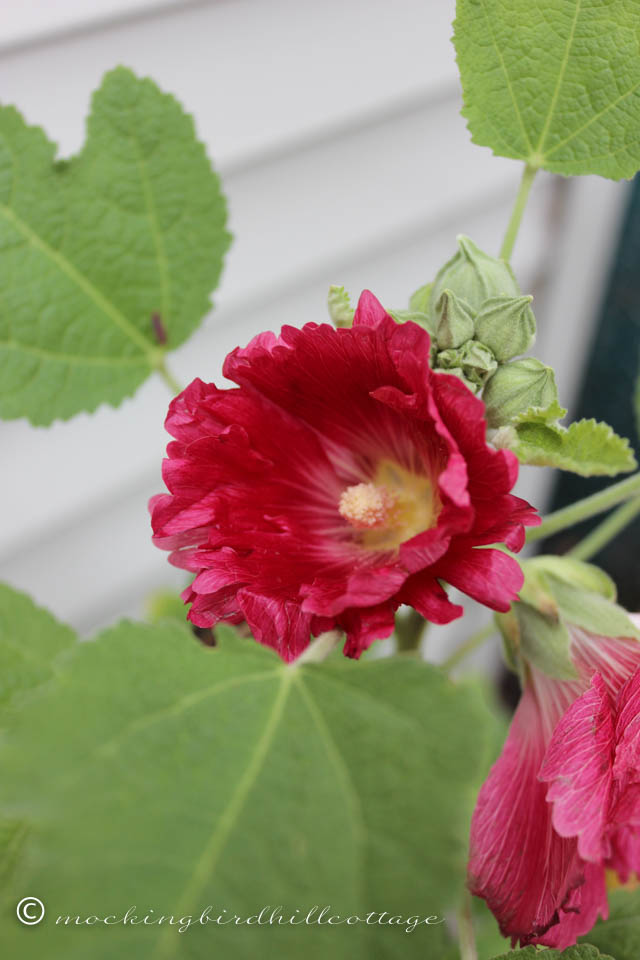 Still more blooms from the Surprise Hollyhock.
It's cold and windy here – rather shockingly cold, though much of that is due to the wind. The leaves are starting to turn. Scout is lying on the rug next to her dad's chair. I've got the shawl around my shoulders because – did I mention it? – it's cold. I'm on my second cup of Peet's French Roast. I read a big chunk of Mrs. Pargeter's Principle  this morning. I have a business call scheduled for later this morning; I might have a few days work (in the city) next week on a play. Cross your fingers.
There you have it.
Those of you who are living somewhere along the path of the hurricane, take care. Looks like we're in for a lot of rain!
Happy Friday.