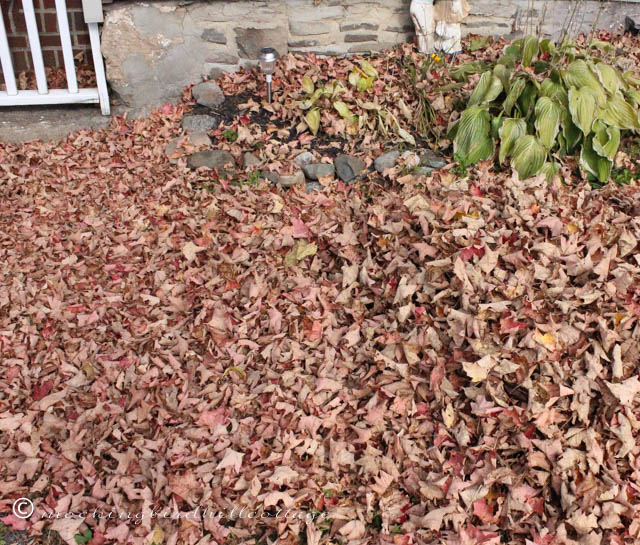 In the middle of my hours spent with the leaves, a rake, and a tarp, I thought I saw something.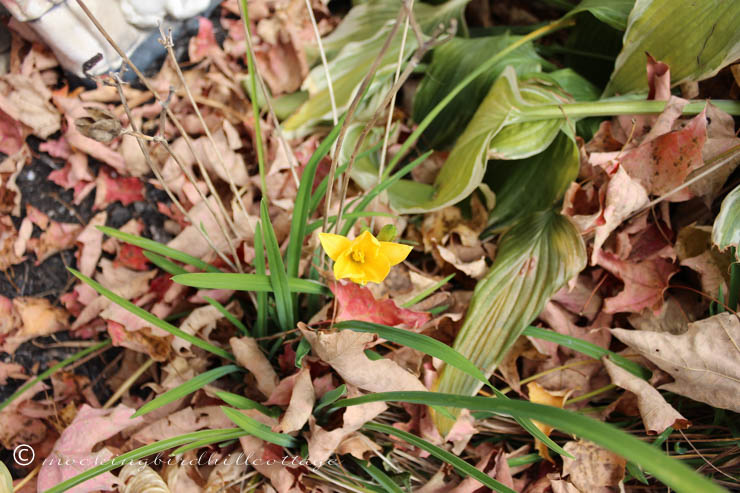 A yellow flower. On closer examination, a yellow day lily. What??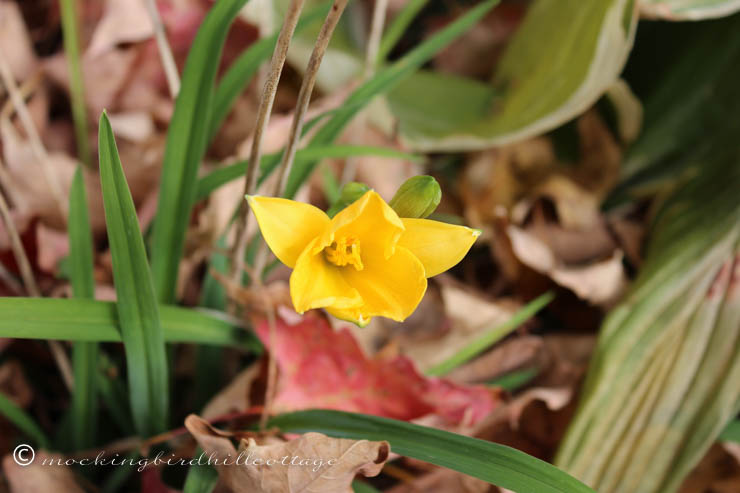 The particular plant hasn't bloomed in about 2 – 3 months.
Mother Nature is playing with me. An early frost, dead plants, and then this.
It looks like there might be at least another blossom waiting to open.
What a treat! Especially in the middle of raking an endless amount of maple, black walnut, and giant catalpa leaves. I must have filled the tarp up 9 or 10 times. Then Don came home later in the day and filled a few more tarps. The leaves were deposited on the edge of the woods, where they will decompose and nourish the soil.
Tired, of course. But we got a lot done.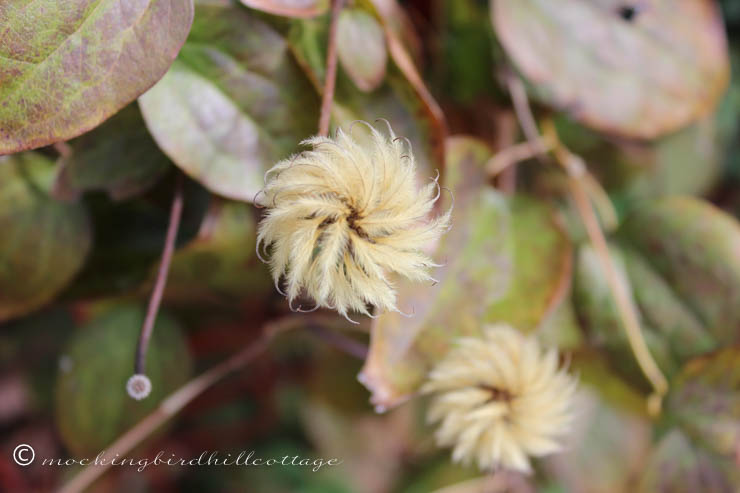 This is what the clematis looks like late in the season. Beautiful, don't you think? Like little feathers swirling in a circle.
Later in the day, the UPS truck pulled up with a box for me. I have a separate twitter feed for Just Let Me Finish This Page and I follow a lot of writers and publishers. One day a few weeks ago, I really can't remember when, Random House tweeted that they were having a contest in conjunction with the publishing of Ruth Reichl's newest book, My Kitchen Year: 136 Recipes That Saved My Life.
Reichl was the Restaurant Critic for the New York Times for a number of years before moving on to the Editorship of Gourmet magazine. When Gourmet suddenly folded, she found herself trying to deal with an enormous sense of loss. She coped by going into her kitchen and doing what she loves – cooking. The book chronicles that year and offers up all sorts of recipes, as well.
Well, I quickly entered the contest, then promptly forgot about it until I received an email the other day telling me I was one of the winners.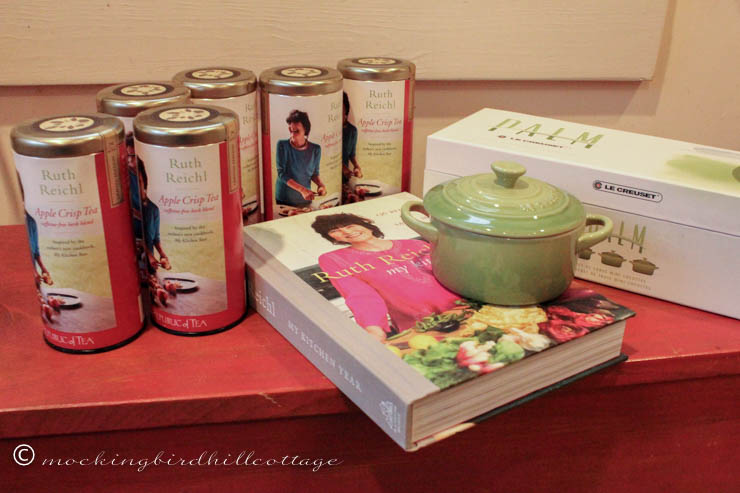 Goodness! I received a copy of the book – can't wait to read it – and six tins of a special edition Ruth Reichl Apple Crisp tea by The Republic of Tea, and three mini cocottes (damn that autocorrect – it spelled it as coquette – it's cocotte as in casserole) from Le Creuset.
Wow! I rarely win contests, so this was a wonderful surprise. I'll be having some Apple Crisp tea this afternoon. A big thank you to Random House!
Happy Thursday.