We had a spectacular sunset last night.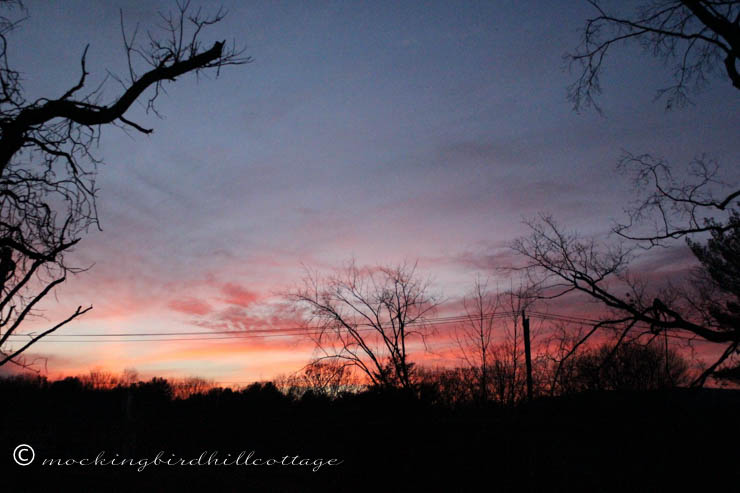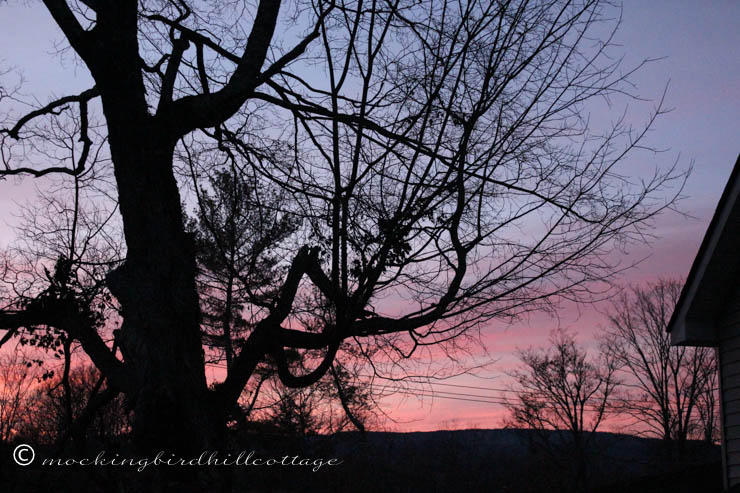 You can see the mountains in this shot.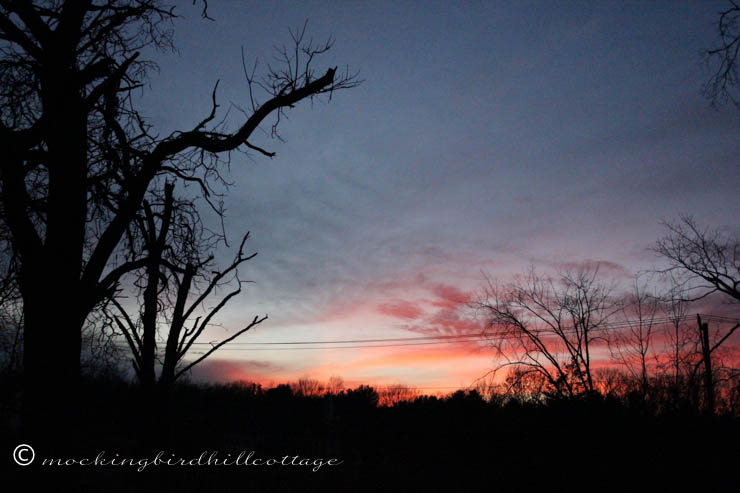 It changed from second to second, so I took lots of pictures.
My camera is a source of comfort to me. It grounds me and pulls me out of my head and into the present.
I slept in today. For the first time since I flew to Florida, I feel like I got a healthy chunk of sleep time. I'm also dealing with a sinus thing – not surprising, given the stress that's been ongoing.
I don't quite know what to do with myself. I try to read, and I do, but losing myself for an hour in  the pages of a book is hard. I clean – that seems to help, as it gives me a specific task to do. Mostly, I take it easy, as prescribed by my husband. And I watch reruns of Frasier, because it makes me laugh.
I received two packages in the mail yesterday and I'll share them with you tomorrow.
Happy Tuesday.