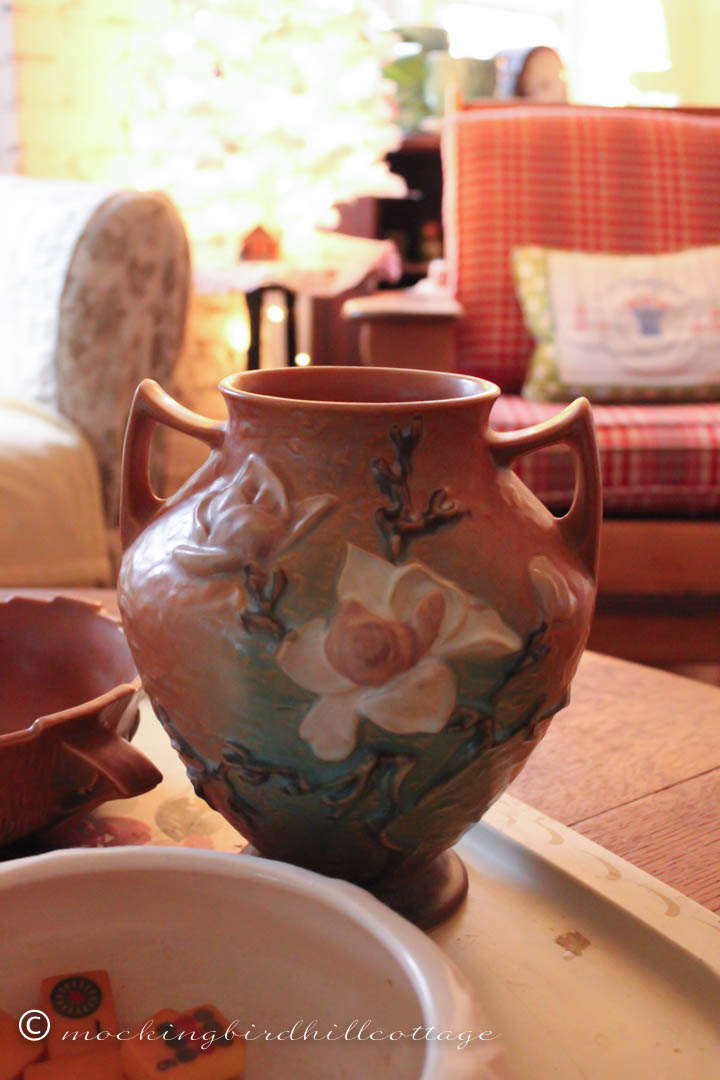 Meet the newest member of the Hill-Sparks Roseville family.
This beautiful 8″ vase in the Magnolia pattern was one of my better scores – since there was a chip on the edge of the base, which frankly showed more on the underside than on the outside, no one was bidding on it and I got it for $13.50! Just a few short years ago, that would have been an impossibility. Prices were way too high, even on pieces with a chip or two.
Don just spent about five minutes extolling the beauty of the Roseville; he is particularly taken by the earthier tones, which he said are the closest I will let him get to anything 'Southwest' in decor. He's right. As this vase is on the coffee table in front of his chair, he's a happy camper.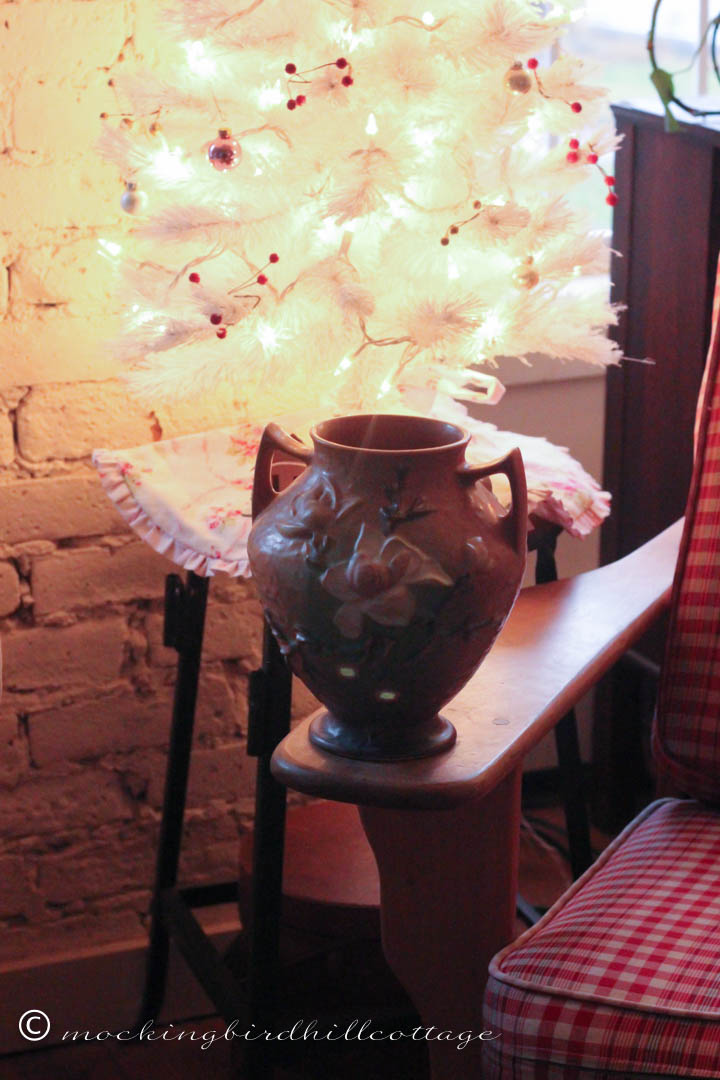 It was meant to be. See how it's lit, as if by the heavens?
I'm hanging in there. The ankle is aching a bit today but it's awfully damp around here with all the rain, so I expect that's the reason.
And I will be singing along to Christmas Carols while driving when "I'll be Home for Christmas" will come on and I'll lose it. My dad always told me about his memories of that song playing as he shipped overseas during WWII. And that it was playing when he came back home.
I can't hear it without dissolving in tears.
The poignant part of Christmas – the loss of my father so recently – is just under the surface throughout the day. We'll light a candle for him tomorrow and it will burn all day long.
Last Christmas was the first without my mom. This Christmas is the first without my dad.
And we'll be thinking of my dear blogging friend Linda, who lost her brother yesterday. Her Christmas will also be bittersweet.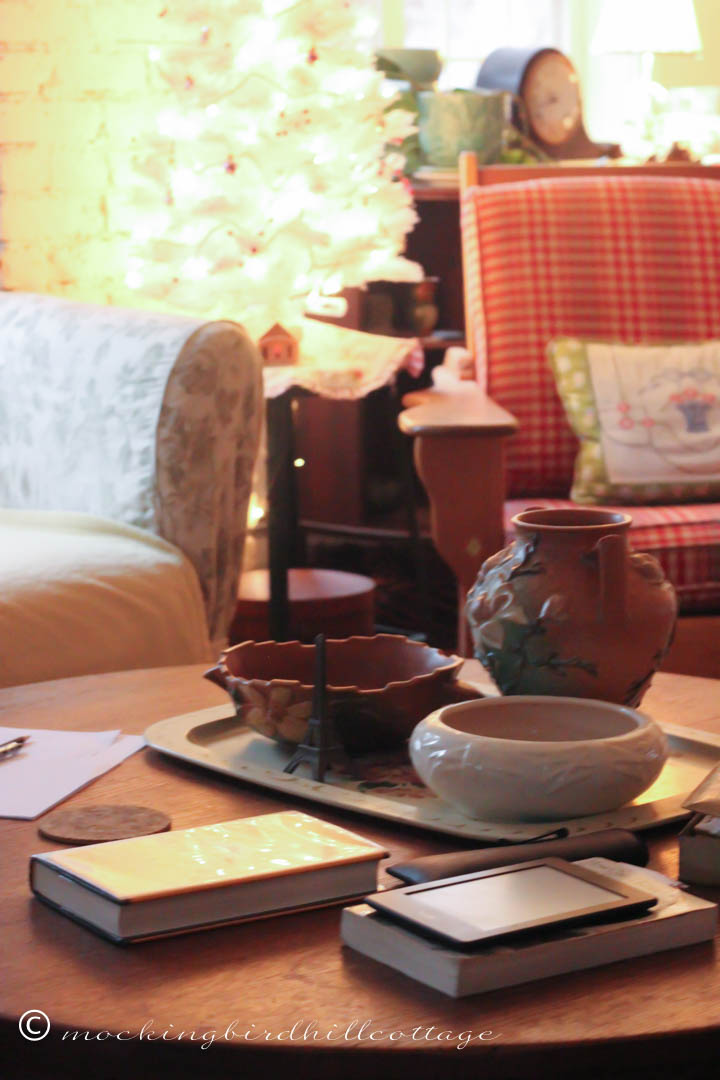 I'll be back tomorrow with Christmas wishes, but if I don't catch you then, Merry Christmas to you and yours. I hope your holiday is filled with peace and joy and quiet moments of reflection.
Happy Thursday.