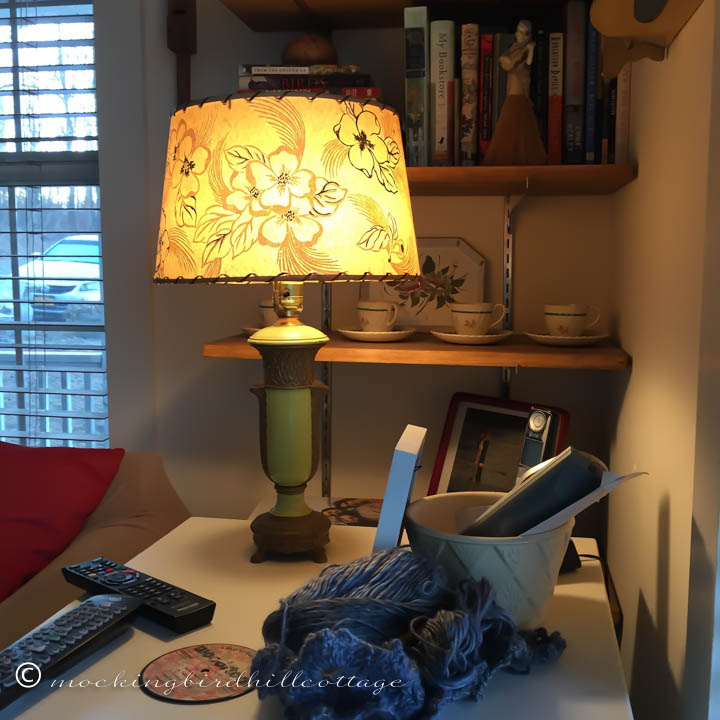 I'm forced to resort to an iPhone picture of the view to my right as I sit here on this early Saturday morning. It promises to be a sunny day, which will be welcome after the rain we've had this week.
Current Music Obsession(s): Gene Pitney and José Feliciano. Why, you ask? Well, I was driving home the other day and my local oldies station played songs by both of them. First up was Pitney singing Twenty-Four Hours From Tulsa. Then, Feliciano singing his version of Light My Fire.
I was in heaven, immediately transported to my youth. I was a big fan of Gene Pitney, who had one of those voices that I love, the kind of voice that has a texture, a quiver, of deep emotion, like the voices of Roy Orbison or K. D. Lang or Patsy Cline. You hear them sing one word and you're immediately in tune with the heartbreaking and often gut-wrenching emotion behind the words. Somewhere – most likely in the dreaded shed – I have an LP of Gene Pitney singing his greatest hits.
And then Feliciano's Light My Fire. I loved The Doors' original version, but in my mind, this one is much, much better. Beautifully arranged, with Feliciano on guitar and lush strings in the background, what was a rock anthem becomes a sexy Latin infused love song. I can't get enough of it.
I came home and downloaded four of my favorite Pitney songs, as well as Light My Fire, on iTunes. And I've been happily listening to them.
Current Book/Author Obsession: Anything by M. J. Arlige, a British police procedural crime writer. Arlige's DI Helen Grace series is simply first-rate. She's complicated, driven, excellent at her job, and haunted by her past. These books are so well crafted and so compelling that I am on the edge of my seat as the story gets closer and closer to the end. I'm tense, I have no idea how it's going to end, I can't put the book down. I've reviewed the first two books in the series on Just Let Me Finish This Page – you can find them under Book Reviews. I'm going to review the latest two books in the series, The Doll's House  and Liar Liar  next week.
Current Husband Obsession: The latest video of Don and Dan singing I'll Know You. If you're interested in hearing it, click here and scroll down to the third video. Best listened to with headphones/earbuds.
Current Laptop Obsession: eBay. See yesterday's post. By the way, I seem fated to be outbid on every Snow White and the Seven Dwarfs egg cup that comes up for auction. I've bid at least 4 or 5 different times and every time someone tops me. It happened again last night. I had set a limit and refused to go over it, so I lost out. Ah, well.
I did win a pretty piece of Roseville Pottery, which I'll share with you when it arrives.
On the docket for today: Rest. Ankle elevated. Reading more of Liar Liar. Crocheting a scarf. Coffee Drinking. Music Listening.
Happy Saturday.