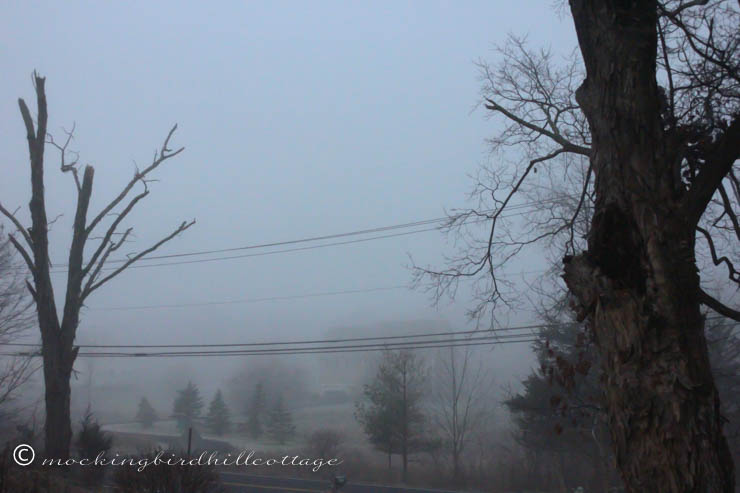 Foggy morning.
I like a good foggy morning; always quiet, mysterious, and rather magical.
My ankle is getting a lot better. I'm still being very careful, elevating it, keeping it wrapped, but I can walk pretty darned well. At the end of the day it's a bit sore, but really, it's much better.
So that's good news.
But I'm going a bit stir crazy. Yes, I'm reading and doing a bit of cleaning, if it doesn't require too much footwork, and some laundry, but I haven't braved the outdoors yet as my wrapped ankle is a bit bulky for my shoes. Don wanted to take me for a drive yesterday, but I demurred.
Maybe today. And I'm chomping/champing at the bit to go to IKEA – maybe Tuesday? – and get that darned desk! I looked up chomping/champing. 'Champing at the bit' is the original expression but it's evolved to 'chomping at the bit.' Whatever. I'm eager, how about that?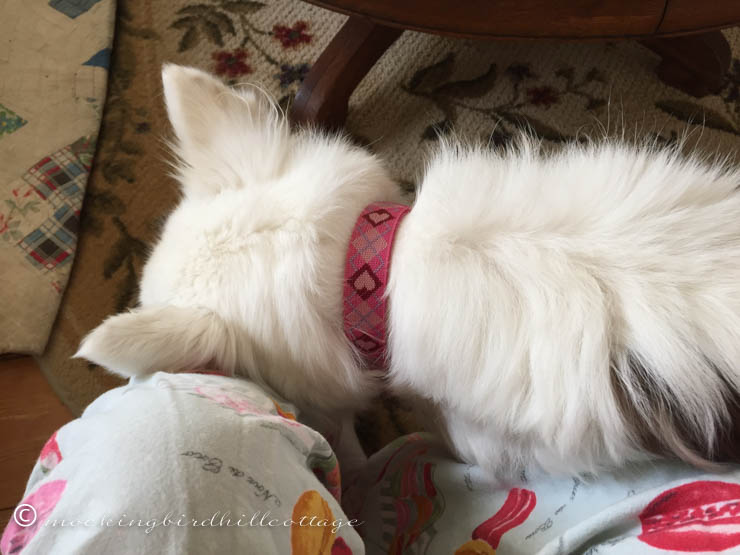 Sweet girl needed some petting. She got some, of course.
She's a bit peeved that the 'tunnel' isn't open at the moment. I can't maneuver her into the tunnel when there's an ottoman with a pile of pillows right in front of me . Her routine is being messed with and she's not happy.
That's all I have for you today, my friends. More tomorrow.
Don't forget to leave a comment on my book review from Thursday if you're interested in winning a copy of the book. Tonight is the deadline. I'll pick a winner late this evening.
Happy Sunday.