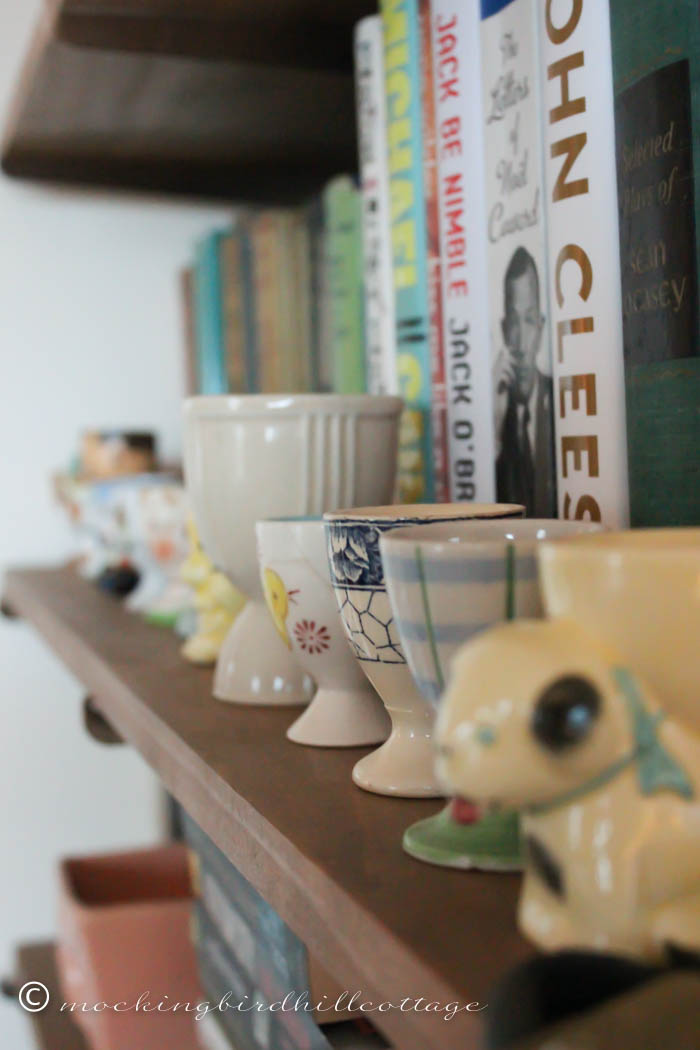 Just because I wanted to.
I call this "Eggcups on Parade." I've taken the same kind of picture of the eggcups that are lined up on the mantel upstairs in the studio.
They're sort of jaunty, aren't they?
It's a very low-key weekend here. No Christmas decorations yet and I am perfectly comfortable with that. Because of the ankle, I haven't even ventured out on the porch to hang the lights, but I'll do that soon, because I love seeing the lights at night and we tend to keep them up and lit long after Christmas.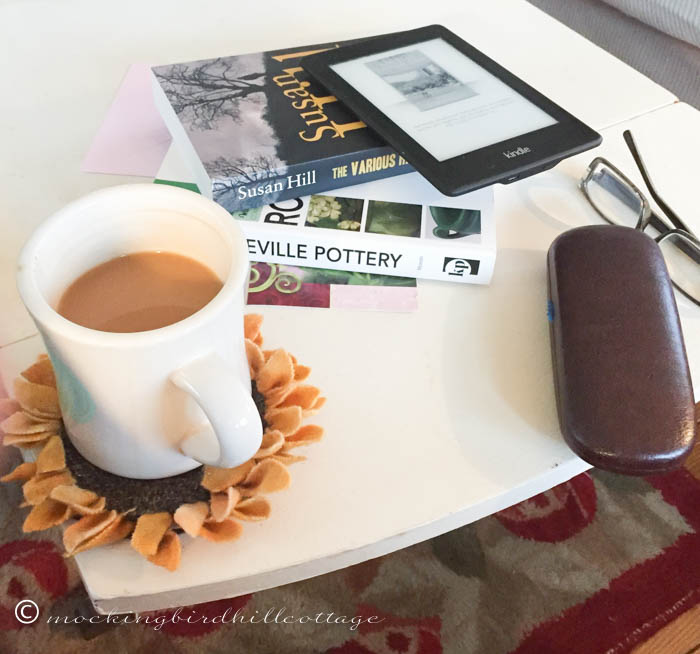 On the coffee table and at the ready: my morning Peet's French Roast, the card that Cathy included when she sent that wonderful pottery, a reference book on Roseville Pottery, the book I am going to start – Susan Hill's The Various Haunts of Men –  as soon as I finish the one I'm reading on the Kindle, and my reading glasses.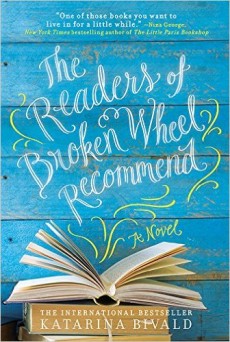 This is the book I'm reading on the Kindle – it's an eGalley of a book that will be coming out here in the States in January. It's already a bestseller in Europe. I'll review it soon, but I can say that it's an absolutely charming read, all about the power of books in a small town in Iowa.
I have to work on a scarf order today, as well. And it looks like we're in for some rain.
Low-key and pressure-free are just fine with me. Just as I felt a few years back when Don was working away from home on Christmas and I decorated with only the small white tree and a wreath or two, I'm experiencing that same 'liberated' feeling. There can be too much pressure to create a certain level of holiday celebration. We see that on television, in the stores, and certainly here in blogland. But for many, the holidays are hard to get through for any number of reasons.
Obviously, it's hard for me this year. So I'm giving myself permission to just be  this year. To quietly celebrate with Don and Scout, and to feel no pressure to do what is 'expected' at Christmas.
What a lovely, calming feeling it is.
Happy Sunday.