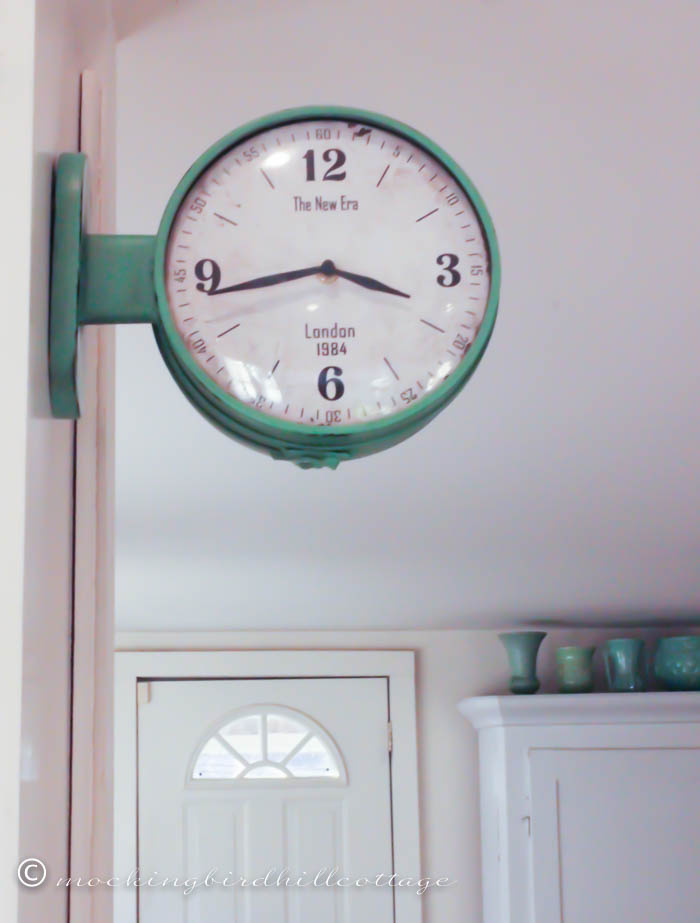 • In the 'what the heck?' category, I woke up way too early this morning. Let's just say it was before 5 am. I was too hot – it stayed relatively mild outside last night – and I was congested. We need to get a humidifier, STAT. Anyway, I tried and tried to go back to sleep and I couldn't and after what seemed like hours of trying, I gave up and got up, knowing that Scout would have to be let outside very soon.
When one or both of us is sleepless and we're trying to figure out what time it is, we try to get a read on the amount of traffic going down our road. There was no traffic when I first woke up. That doesn't bode well for the rest of my day.
• I took a day off from crocheting yesterday. I had to run some errands and, quite frankly, my hands needed a rest. They're tired. I've been at our local post office a lot lately, sending scarves to one and all. Now I'm working on some special orders, awaiting another delivery of yarn. Thanks to all who have ordered a scarf! I hope you like them!
• We are now watching the final season – season 11 – of Frasier. We have watched every episode, in order, and we're already in mourning. There are been a lot of wonderful comedies on television, but I think I have to vote for Frasier as the best. Incredibly witty and smart writing, with double entrendres, references to all sorts of literature and drama, moments of pure, unadulterated farce, brilliant acting by everyone in that gifted ensemble. There is no other show I can recall that makes me laugh out loud as much as this one.
• Here's some exciting news: I got a case for my new iPhone yesterday. It's exciting to me, at least, because I've been extra cautious with the phone since it arrived, treating it with kid gloves, until I could get out and buy a case.
If it's possible to fall in love with a phone, I'm truly smitten.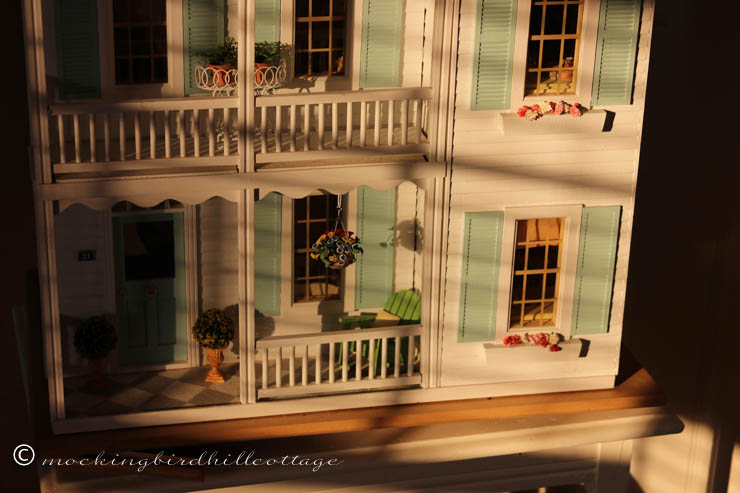 • As of today (this may change) I have no desire to decorate the dollhouse for Christmas. And it's usually the first place I decorate. I know where the Christmas tree that I painstakingly built last year is. It's in a box in the closet in the spare room. But do I want to pull it out? No.
Sigh. This is just the way it is this year. I have to accept it.
• We are going to make the trip to IKEA in the next couple of days to buy a desk for yours truly. And we're going to buy some white paint and paint the spare room. This house was flipped and every room is painted in the same sort of off-white/cream color. It's okay, I'm used to it. But we decided we want white and bright in that space, so I'm hoping that we'll be painting this weekend. The one thing I am motivated to do (there's not much else) is create our little work space.
• Don made an apple pie yesterday. You can see a picture of it on my Instagram feed. It's his first foray into baking a pie. It was delicious! He tells me he wants to make more pies. This is good, but it is also not-so-good for my waistline. And, wait a minute, Don! I'm  the baker in this house. You're  the cook. You're encroaching on my territory. I'm not so sure I like this pie-making-baking stuff.
Be that as it may, I'm off to have a piece of pie for breakfast.
Happy Wednesday.