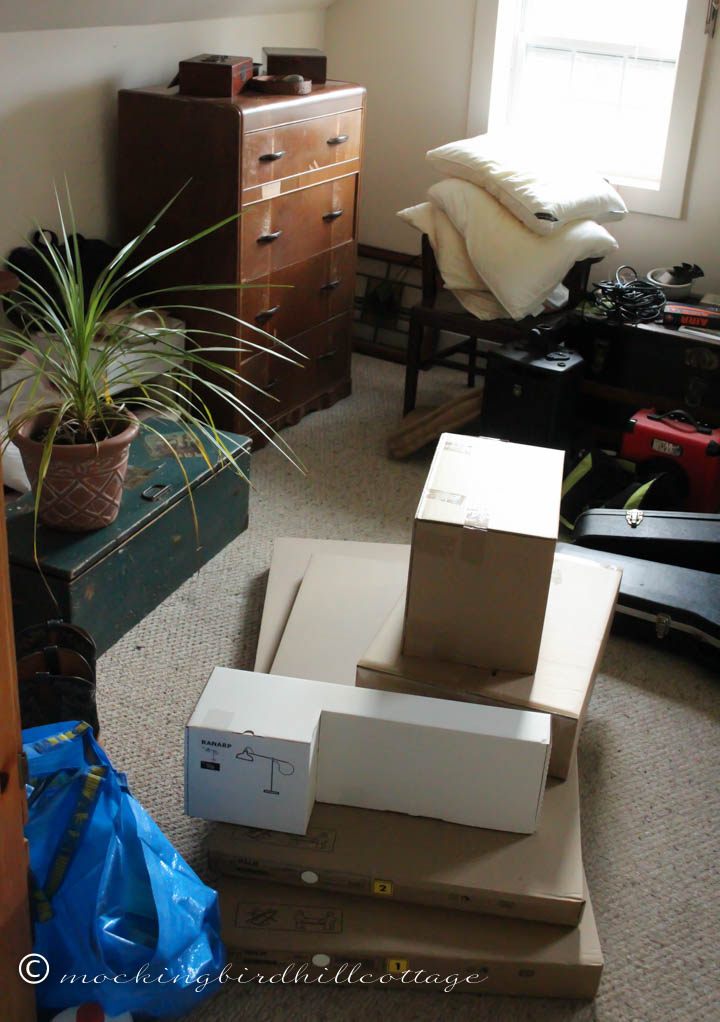 Office. Before. As you can see, everything is as we left it when we hauled the IKEA boxes upstairs.
We've decided to hold off on painting, perhaps because I hate  painting, which might explain why we haven't done the much-needed repainting of the kitchen. Every year, I plan on doing it. Every year, I don't.
Anyway, we've decided to see how everything looks once we put the desk, chair and lamp together and move things around. But Don isn't feeling well, so there's no hurry.
On top of that, I finally hauled out the little white pre-lit Christmas tree and set it up.
And the lights aren't working. Crap.
Maybe Christmas isn't in the cards for us this year? Just kidding. But it does seem as if I'm getting messages from the universe to slow down and do very little.
A couple of things to mention:
•  The email version of yesterday's post went out about five hours late. I don't know why this is happening, but it's a Feedburner thing and I spent more hours than I would have liked to yesterday trying to figure it out. The thing is, I could pay for an email delivery service for the blog, but I already pay for enough to maintain this little piece of real estate, thank you very much, and since I have a nice amount of subscribers and I post every day, the amount I would have to pay is just something I would rather not do.
For those of you who subscribe via email, if you don't get the post between 11 and 1, Feedburner is lagging behind and you should just hop on over and visit the blog directly. You know I post every day, with very rare exceptions. And why not come here directly? It's prettier here than in the email, anyway.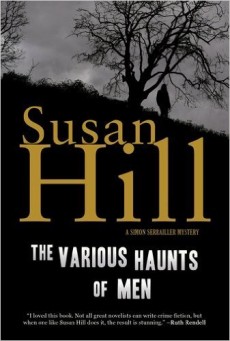 • This book is excellent. This is the first in a series of books featuring Detective Simon Serrailler. They take place in the fictional cathedral town of Lafferton. Susan Hill is an amazing, detailed, and thoughtful writer. There are at least five other books in the series and I cannot wait to get them all. I'm about 2/3 of the way through this one and I'm taking my time simply because the experience is so pleasurable.
• I promised you some links to the blogs of miniaturists who have entered the Creatin' Contest. Their work is amazingly detailed and I can only dream of doing what they do.
From Pepper at MitchyMooMiniatures.
From MiniModPod.
From Brae at Otterine.
From Minibase.
From Nancy at Nancyland.
From I See Cerulean. More details here and here.
And even though Elizabeth at Studio E couldn't finish her entry due to the loss of her mother, this post – dedicated to her mom – gives you an idea of what she's doing and it's amazing.
As I find more entries, I'll post the links for you.
• I took some pictures of the article in The Dolls' House Magazine: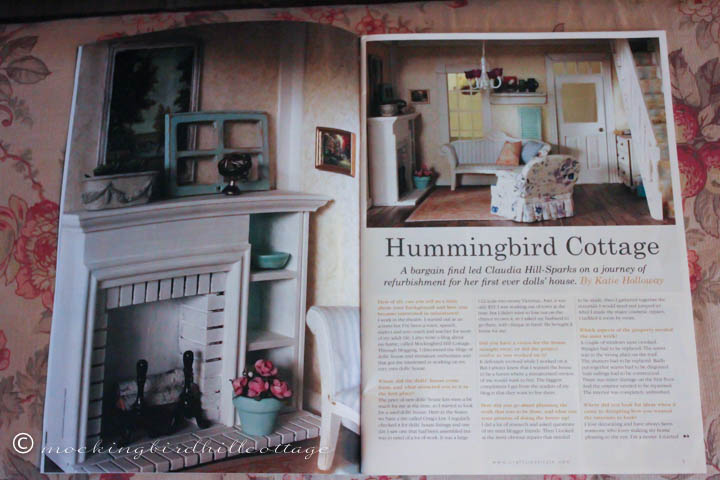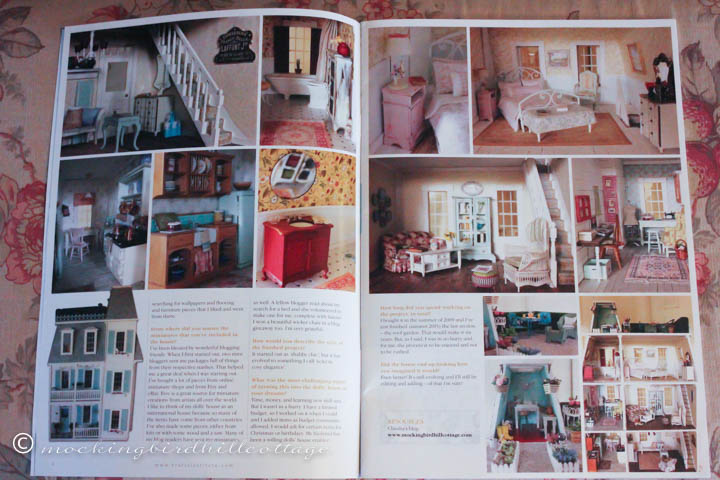 The photo of the fireplace is also featured on the Table of Contents page. That gosh-darned plastic fireplace that I wasn't going to use, but one day pulled out of a box in a fit of desperation to slap some white paint over its original blah beige because I needed  a fireplace. Another one of my photos of the fireplace is one of my most pinned photos.
Who'd have thunk it?
Happy Saturday.